White Diffuser + essential oil kit
One of my favorite things to do is putter around the house. I talk about that a lot around here, I know, but it's a thing I do! I may not be very crafty, but I can putter! Ha! You have to embrace who you are and what your gifts are, right?
To putter, I wander around tidying up this and that, and hopefully make something prettier in the process.
Seeing pretty things boosts my spirits. Sometimes puttering around doesn't even seem like something I want to do…maybe I feel more like hibernating under the covers instead.
But even when I'm in a slump I will often make myself walk around the house to make something prettier than it was.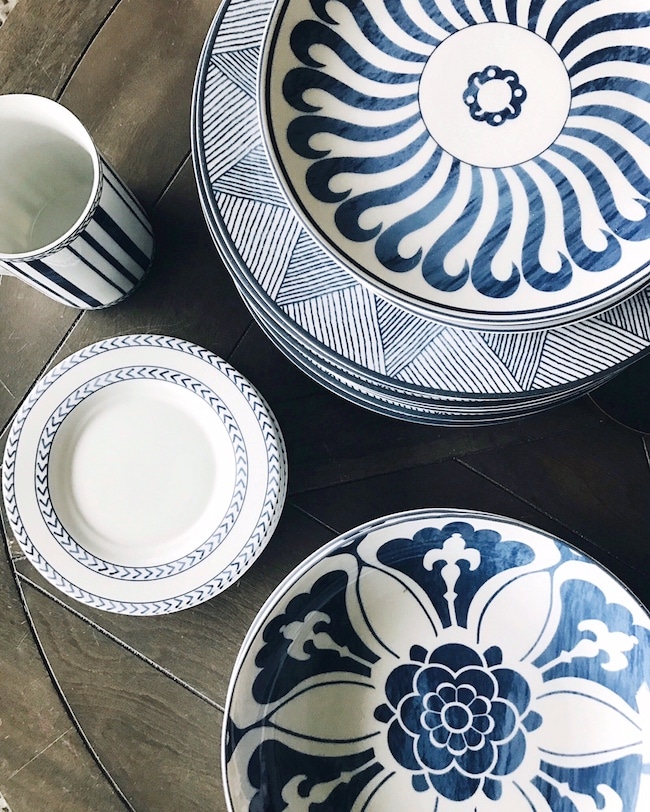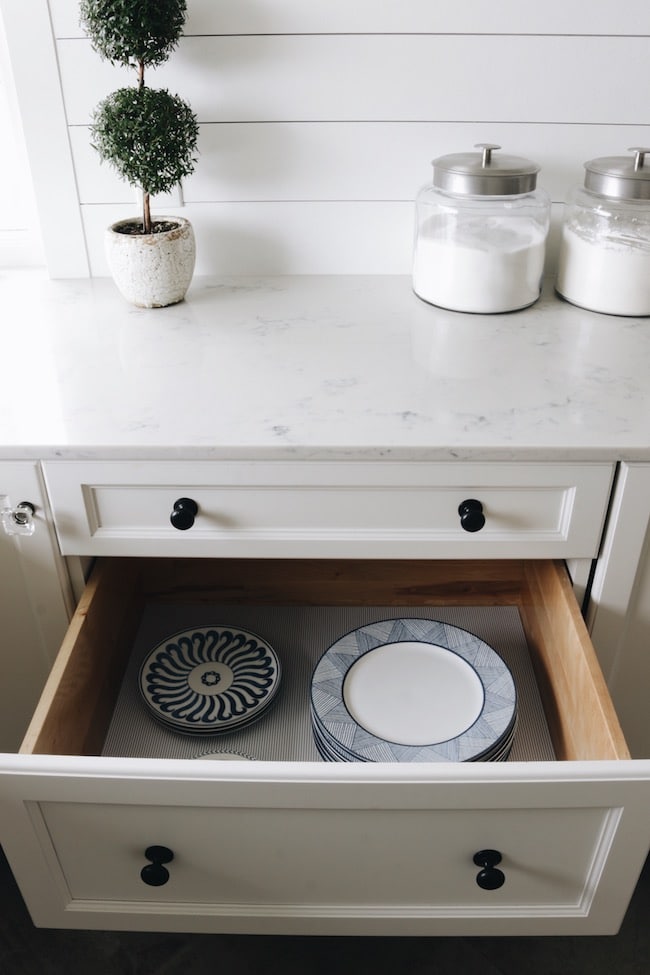 Making something prettier can be really simple, like reorganizing a drawer to make it prettier inside. Sometimes I'll just remove the things I don't like as much and gather the items I do. Then I can enjoy one drawer that is full of only pretty things, and I can USE the pretty things, too.
Why do we fear using the pretty things and then go clutter up our home with junk? We deserve better than that. It's true, sometimes I get a chip on my pretty dishes (well, my husband does, ha) but at least we ENJOY THEM!
You could focus your puttering and prettying on your kitchen counters, a cabinet in a hallway, the surface of your nightstand, a drawer of dishes, a shelf in your bathroom, a craft cabinet, a linen closet, any small spot in your home! You can also gather up pretty containers or baskets to hide the not-so-pretty things. Even just ten minutes of prettying up a space can make a difference!
Make something pretty today, just for you. Then enjoy it! It will boost your mood and be a gift to yourself.
My book Dwelling: Simple Ways to Nourish Your Home Body and Soul releases next week!
Click here to preorder my new book, Dwelling!
Read more of my posts about Dwelling:
A Homebody Manifesto
Why Dwelling is the Most Important Book I've Ever Written
You can learn more and sign up to get my 7 Steps to Better Well-Being here!
Kitchen Sources:
Kitchen Remodel Reveal
Kitchen Sources / Cutting Boards
White Diffuser + essential oil kit