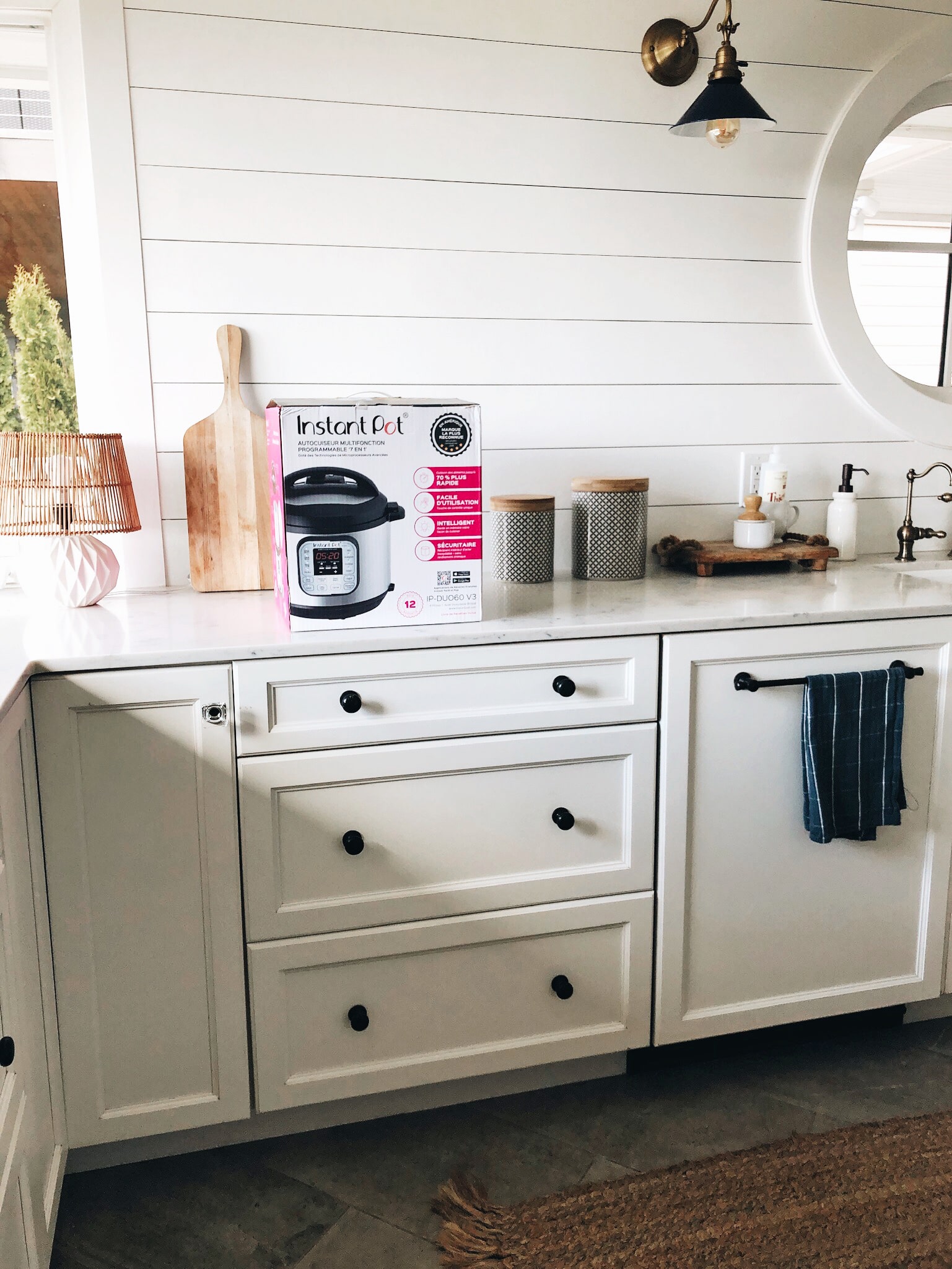 True confession: I bought an Instant Pot a few years ago. But, I was terrified of it blowing up so I returned it.
Then last year my daughters Kylee and Courtney each bought an Instant Pot and they love theirs! They started posting Instagram stories about making the most delicious healthy meals, so I got re-inspired to buy another one.
But once again, mine sat in its box for months. Ha! I was still terrified. Plus, it's hard to get motivated to change your ways, you know?
Anyway, I finally asked my daughter Kylee to help me learn how. I documented her showing me how to use it on my Instagram stories (if you follow me there you already may have seen it)! If you missed it, I saved the videos in my story highlights so you can WATCH HERE. She had lots of helpful tips!
All in all, my Instant Pot lesson was a SUCCESS! I made black beans, so nothing fancy, but nothing blew up. (And they were delicious, and so much better for you than canned beans!).
Next up, maybe I'll try rice! Or a one pot meal … or WHO KNOWS! THE SKY IS THE LIMIT! Well, I'm still afraid of it, to be honest (haha), but I'll be rewatching our Instagram video and definitely will give it another try. Or at least ask for another lesson. :)
This is the closest Instant Pot to the one I have.
Two questions I'd love to have you chime in on in the comments.

Do you use an Instant Pot?
What do you make in yours (and why do you love it)?
Would you want to see more of my Instant Pot adventures/recipes … haha?
More on The Inspired Room:
There are a few more hours to enter the epic Dwelling giveaway (one lucky winner will win a HUGE prize pack and it's easy to enter!). Click here!
My Kitchen Details and Sources
Shop My House and Latest Decor Finds
The Inspired Room on Instagram / The Inspired Room on Facebook