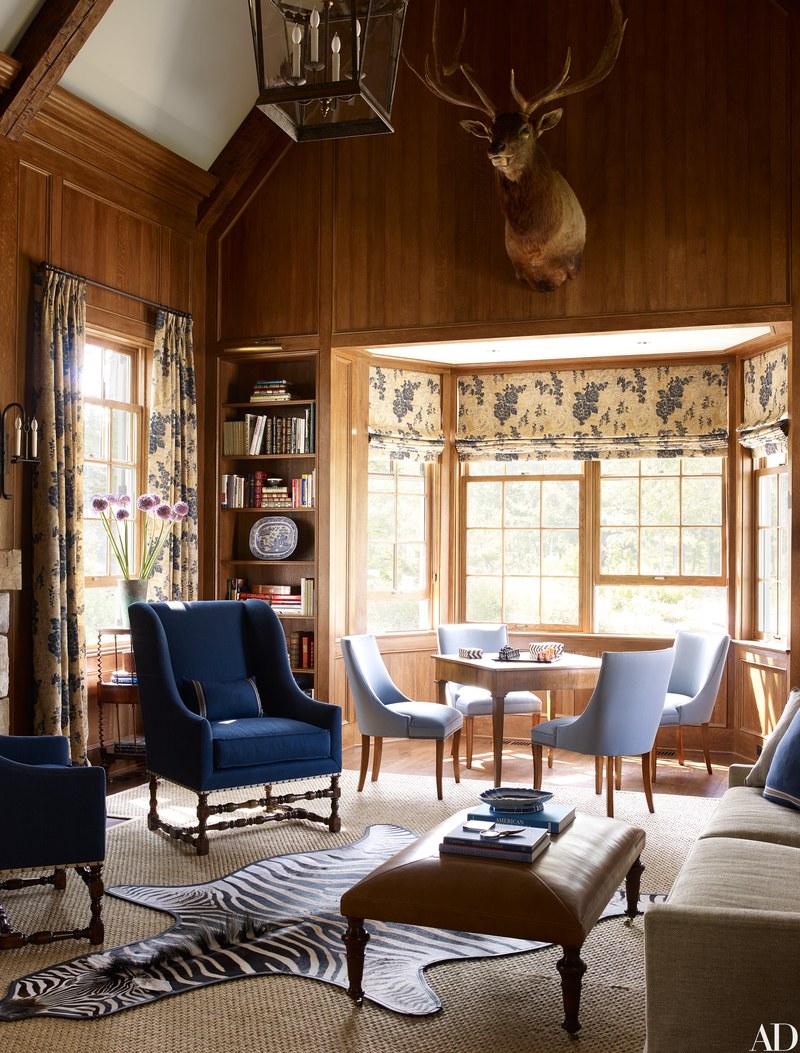 My mom always has the best ideas for making a house a home. Case in point, growing up I remember having game tables in many of our homes.
Much like enjoying a meal around a table, having a designated spot to gather with friends and family to put together a puzzle, play a board game or cards definitely creates a relaxed atmosphere where relationships are built and fun memories can be made.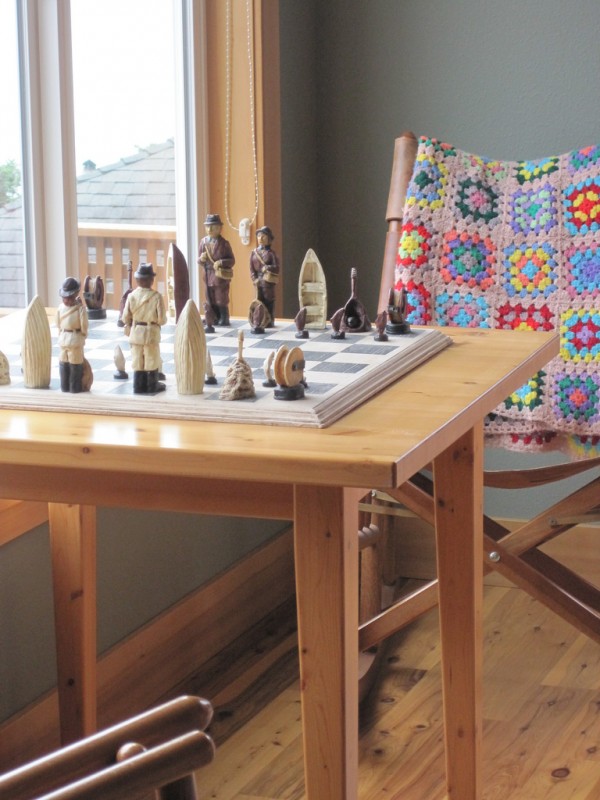 When my parents had our family beach house there was always a table set up with a chess board, ready to be played when the inspiration struck. Years ago my mom gave us one of her beautiful game tables (complete with a checker/chess board stained on the wood).
Our kids played games on that table growing up and we often used it for a puzzle in our living room. We still have it downstairs in this house! In fact, my husband and I have been venturing down to that table before bed to do puzzles together.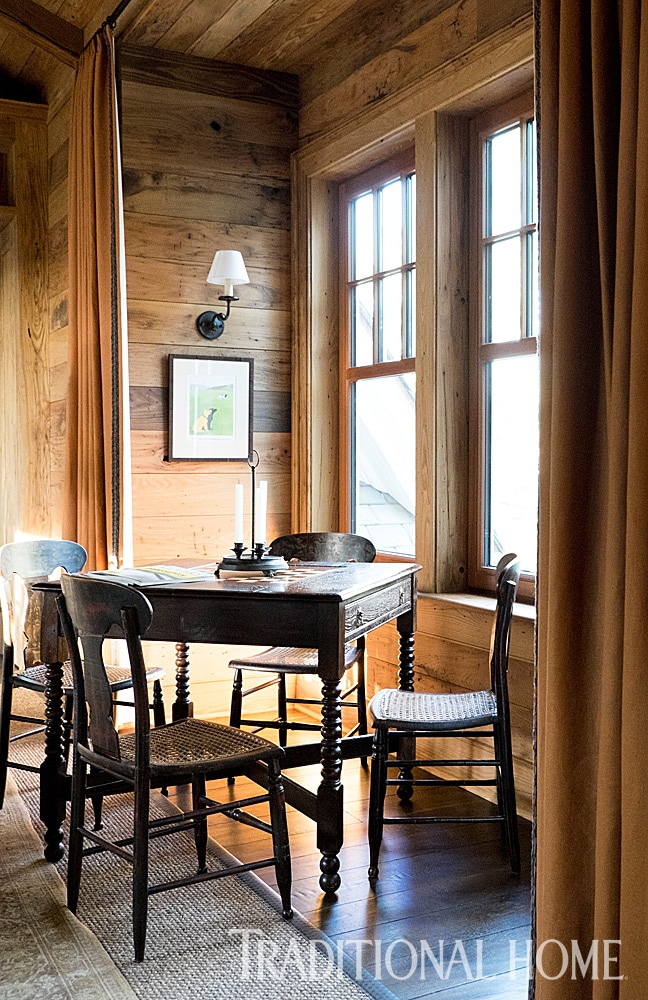 So here's what I'm thinking! If we could squeeze in a table to the corner I showed you in the post yesterday, we would likely get a lot of use out of it!
When the thought of a game or "library" table in the living room first crossed my mind a few years ago, I dismissed the thought as being unnecessary. We not only had that game table downstairs, but our dining room table was so near it seemed to be redundant.
But lately I've been revisiting that idea, realizing that I love keeping our dining room table free for sit down meals! And having a puzzle always set up downstairs means we don't want to put it away to start a different game.
Besides the fun of a spot to gather for a game, an upstairs game table could double as much needed additional dining space when our family gathers for holiday meals.
While I'm absolutely LOVING the summer weather and puttering around outside, I can tell my heart is already dreaming about cozy fall evenings with spots for playing games and puzzles :).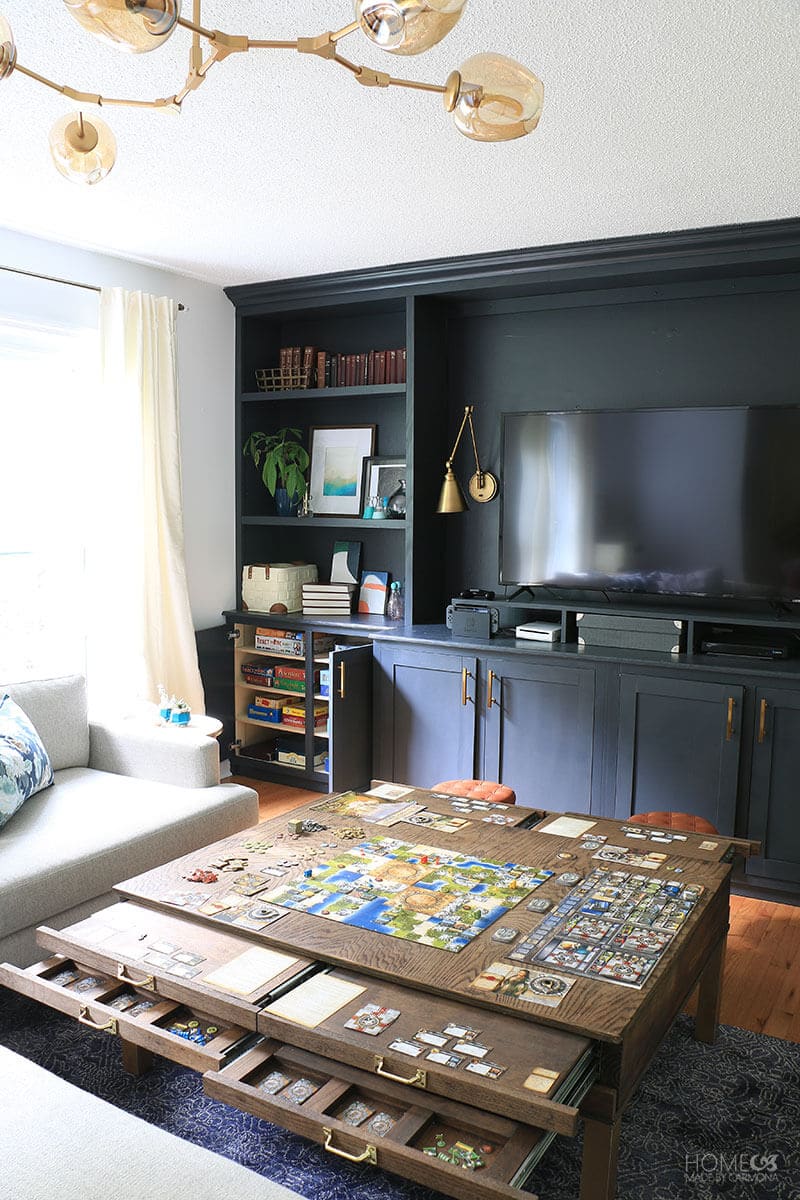 So, I'm thinking of giving this idea a try! I may even try it with my current dining room table (which can be made round) to see how it feels. Of course, I'll show you what I come up with!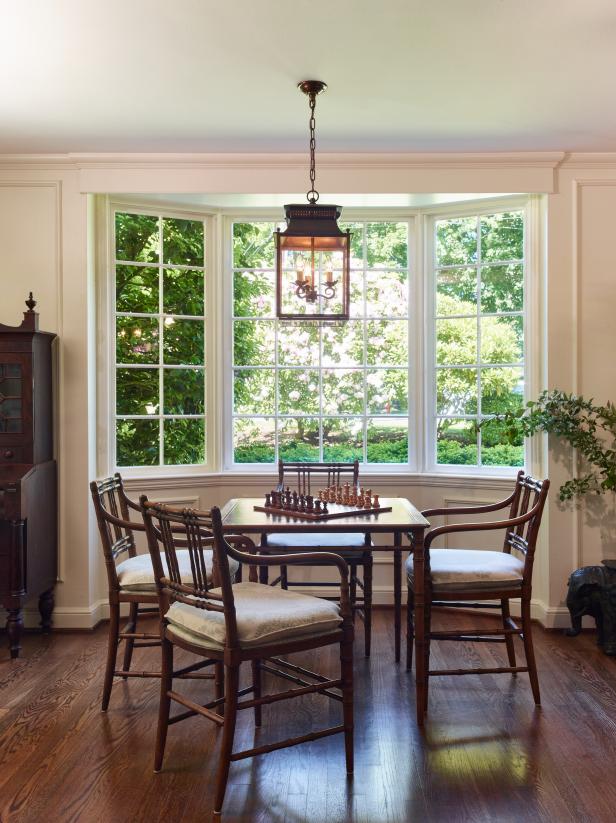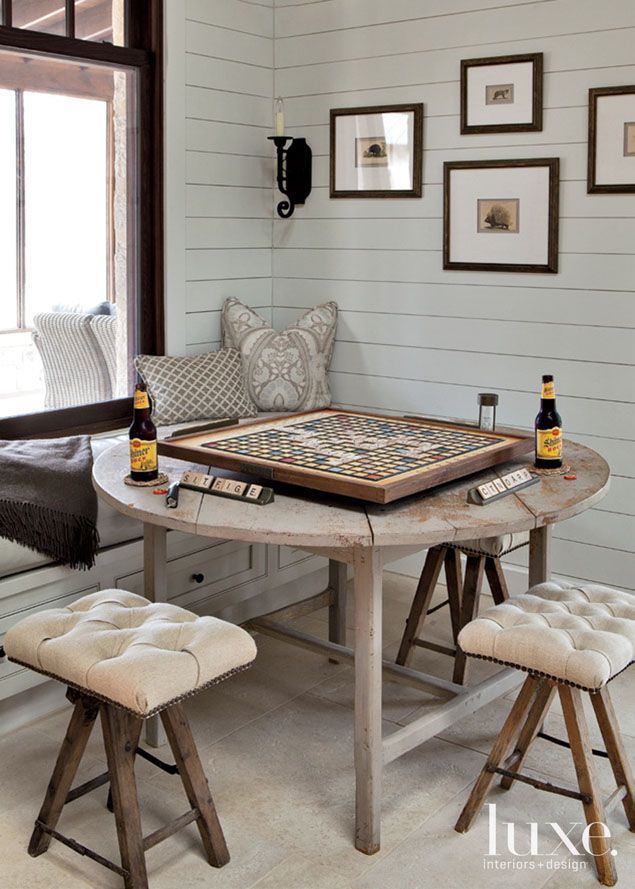 Hope you enjoyed the inspiration in this post for game tables in a living room!
---