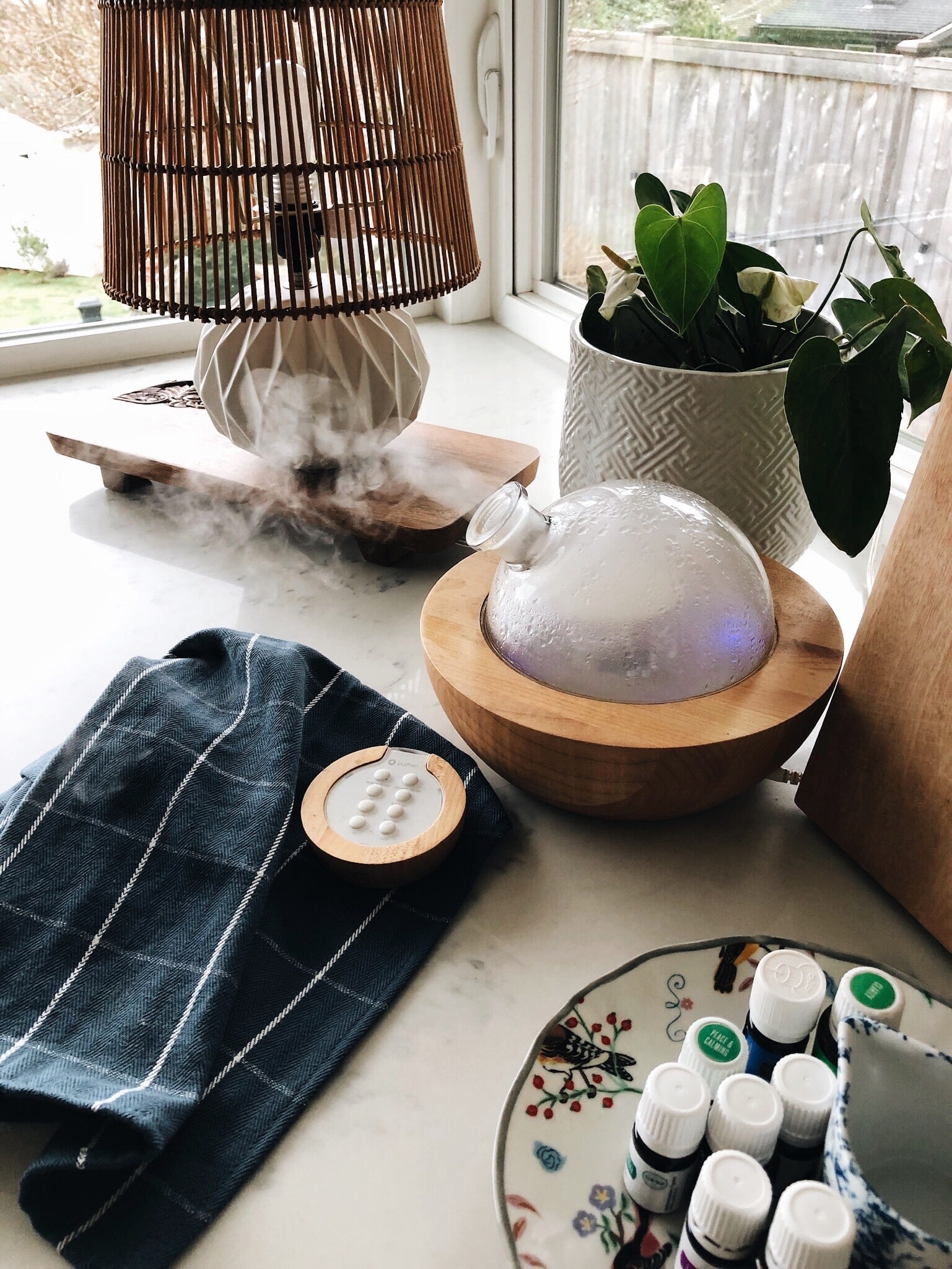 Crunchy leaves, cozy sweaters, pumpkin spice lattes. The scent of clove, nutmeg, and orange essential oils filling the air!
Today I'm giving away a FREE fall scent bundle and recipes! I hope you'll join me in falling in love with oils this fall!
Grab the FREE FALL SCENT BUNDLE with your starter kit here.
I ditched toxic candles years ago, but I do love my candle flickering diffusers!
Our senses can help bridge the transition between seasons, making us feel fully welcomed into the next. I have talked about the value of incorporating the senses into our home since I first started blogging, and not only because the senses help us to live more fully in the moment, although that's a big part of it!
The senses also help us prepare to be able to savor the season in first place!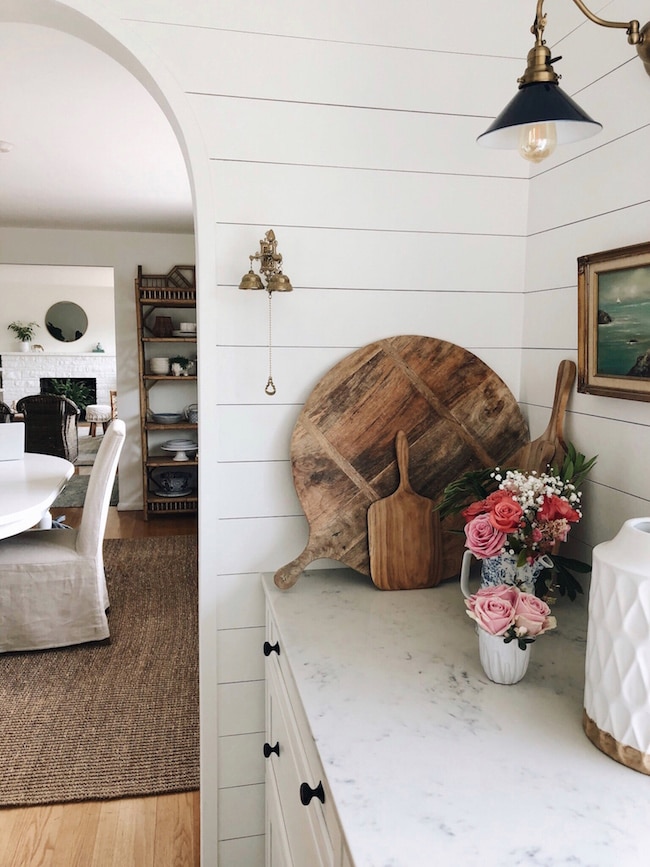 We talked about music the other day here on the blog, if you haven't prepared your coziest fall playlist, do it! I shared mine here. Music is a powerful way to start speaking to your heart.
Our sense of smell is an impactful opportunity to stir up warm positive feelings about fall!
Like many people, I used to light cozy-scented candles to put myself in the fall nesting mood. But a few years ago (after I read studies and considered my own health and family's health) I decided to stop burning candles!
Yes, I felt sad to stop a cozy fall tradition I loved for so long. That was a hard one to let go of! But it honestly felt more painful to continue to expose myself (I have Hashimoto's/thyroid issues) and my family to the potential health risks from toxins found in synthetic scents, lead wicks or other toxic chemicals.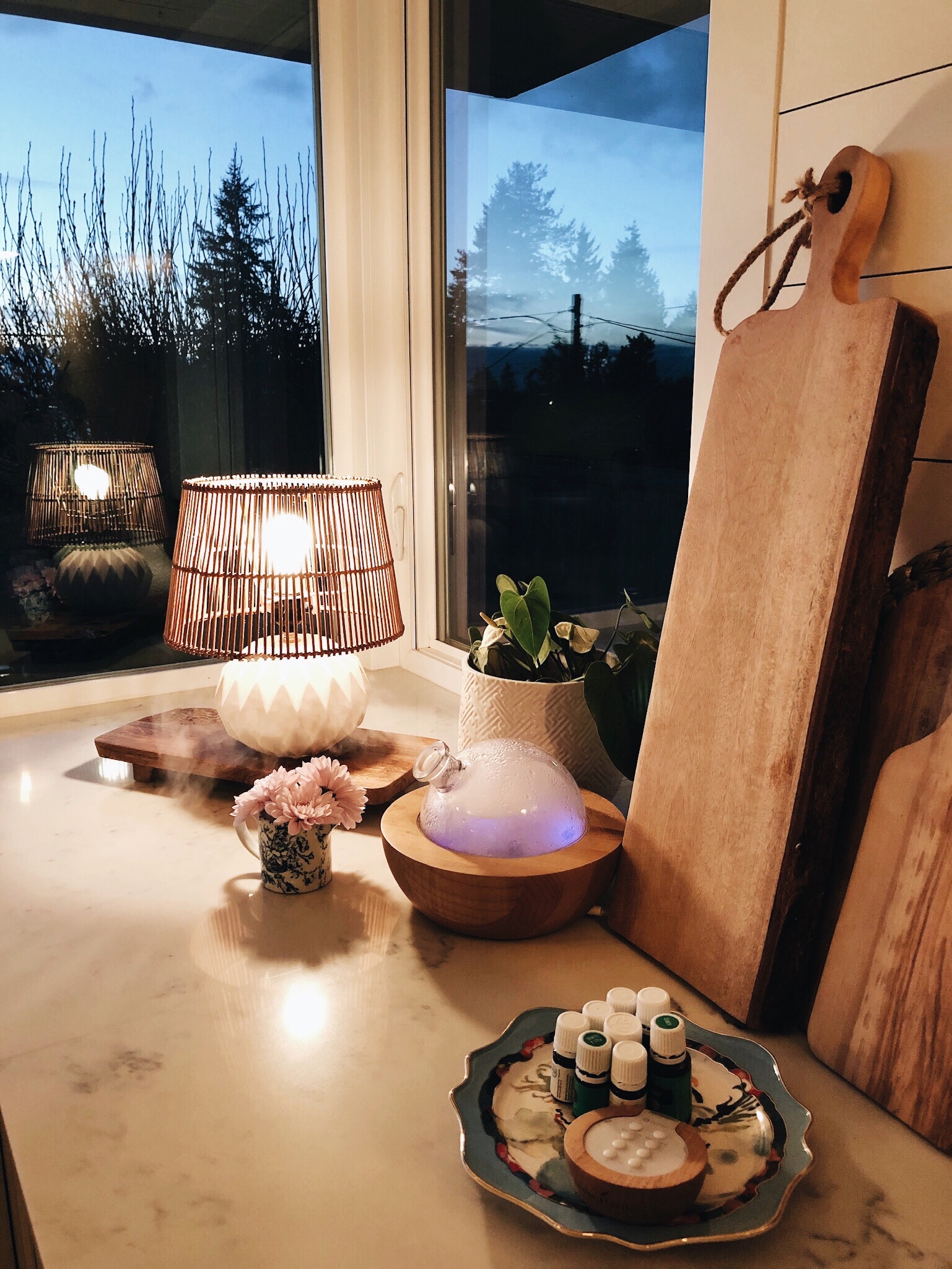 All that toxic stuff goes into our lungs! Layers and layers of toxins from all of the products we bring into our home. It's not just candles, it's all the synthetic or adulterated scents and ingredients found in an overwhelming number of products on the market and in our homes today.
Studies show that the air inside our homes and businesses is FIVE TIMES more polluted than the air outside, thanks to all the unsafe products we bring into our home. Totally not worth the risks.
I can make my house smell like fall or feel festive with pure essential oils so I honestly don't miss synthetic scents at all.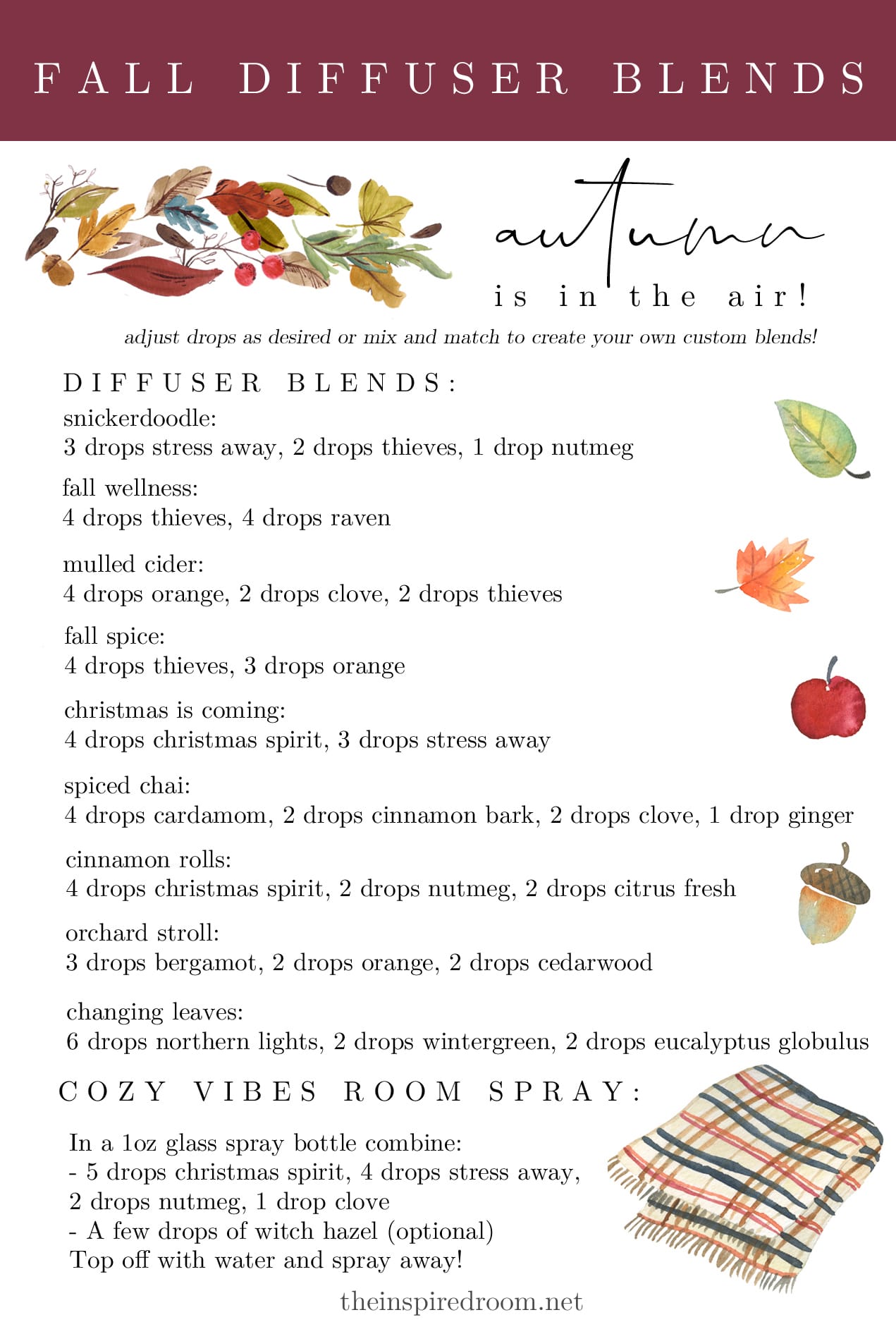 Along with those fall candles, I also stopped buying any seasonal scented cleaners, hand soaps and room sprays.
I just customize my trusted products with seasonal oils, it's so SIMPLE and fun! And it is more affordable, too.
See below for a link to get the same products I use in my home with the free fall scent bundle and you'll also get an invitation into my group The Dwell Well Collective, where I help others create a less-toxic but all-around cozier and more comforting home!
There is NO monthly shipment required.
Here's what comes in the Fall Scent Bundle (free from me when you grab your starter kit that includes 12 oils, a diffuser and more):
4 fall essential oil samples that you can diffuse or make sprays and roll ons: Christmas Spirit, Clove, Nutmeg, and Orange!
A 16oz custom glass spray bottle
10ml glass roller with gold lid to make your own custom blends
1oz spritzer to make cozy room sprays and other blends
Beautiful printed fall recipe cards full of yummy treats, diffuser blends, and inspiration for your new oils
An oils guide book to help you use your new kit with confidence.
An invitation to join the Dwell Well Collective—our free exclusive educational wellness community so you'll have all the support you need
Wholesale prices (24% off) on all future YL purchases (with no obligation to order again!)
Plus a FREE extra oil and an additional $10 back in points for free products when you say "yes" to Essential Rewards and "yes" to making your kit your first Essential Rewards order (this is optional but worth doing when you sign up to get the free oil and points, it doesn't cost any more and can be canceled/adjusted later if you'd like!).
Grab your kit and learn more here!
This bundle is available while supplies last (cannot be combined with other offers).
I have thyroid issues (Hashimotos) and I have seen a world of difference in my own health since I made these types of changes in my home. It's become a personal passion of mine to help others, too!
You can read my health story and why a healthy home matters to me here.
Follow me on Instagram at @theinspiredroom and my wellness account @dwellwellcollective for oils and natural living tips, diffuser blend ideas, simple recipes and more!