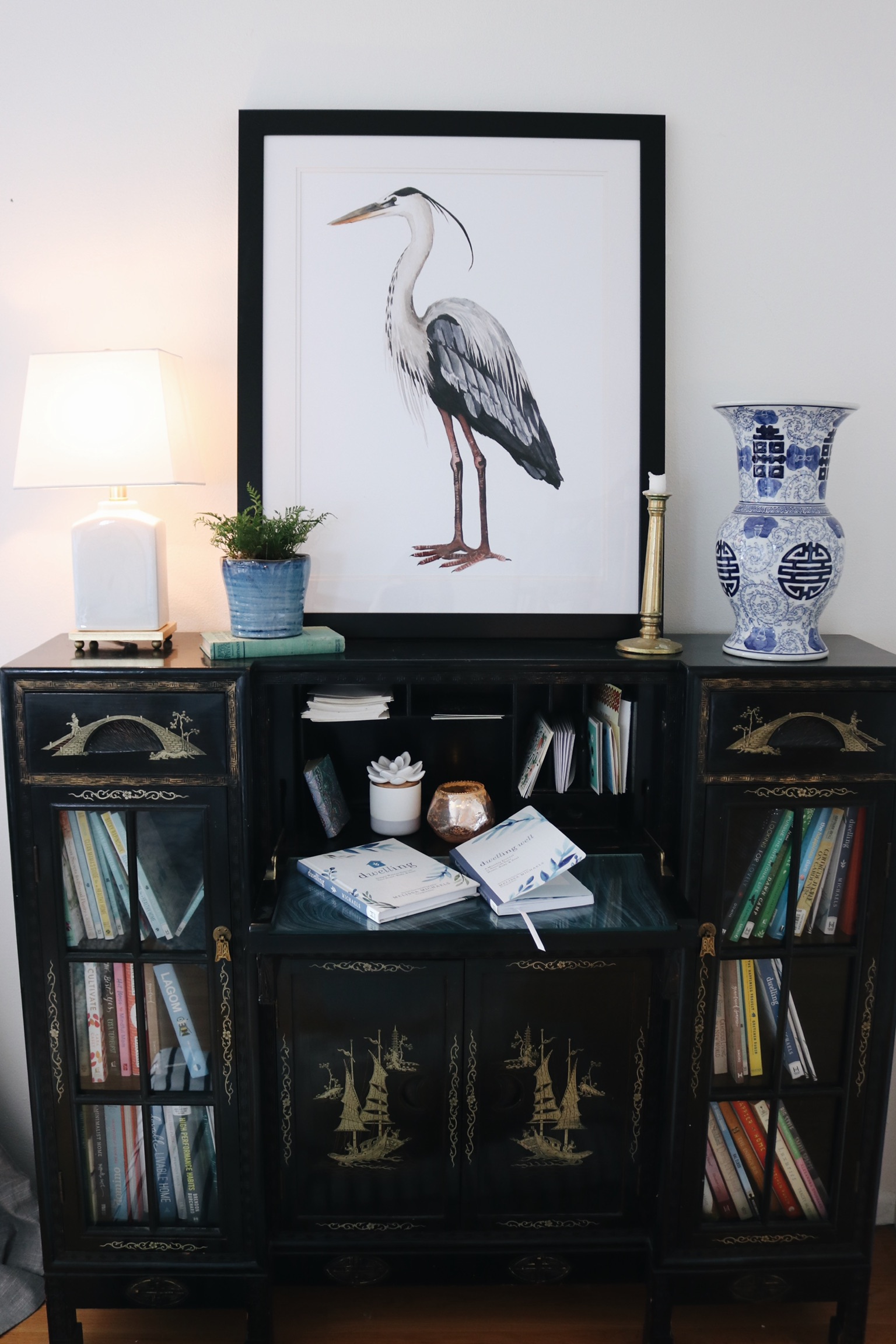 This is the time of year for reflection as we take a look back at the year coming to a close (and this year is the end of a decade!) plus a time to be intentional with all that is ahead.
It's a lot to think about!
What is it we really want to experience in the next year, for ourselves, for our life and the little corner of the world we call home?
For many years I have shared a Home Goals worksheet here on The Inspired Room with the intent of simplifying New Year's resolutions and breaking goals down into what really matters to us.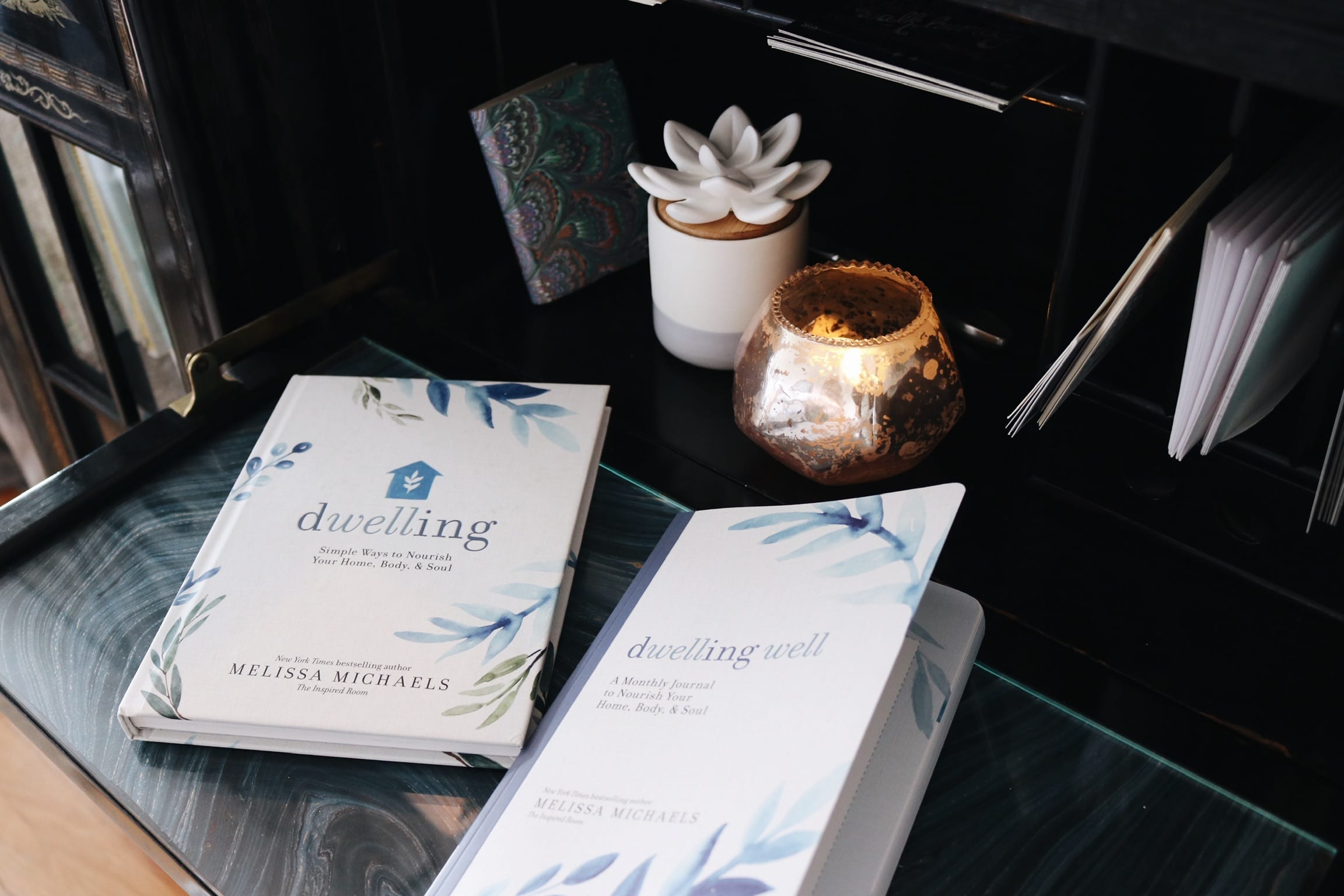 As we head into 2020, I am very excited to invite you to something new, something extra personal and meaningful to me! My Year of Dwelling Well. I hope this series will become meaningful to you as well…it will be my focus for 2020, for my life, for the blog, for my home and health, for everything I do.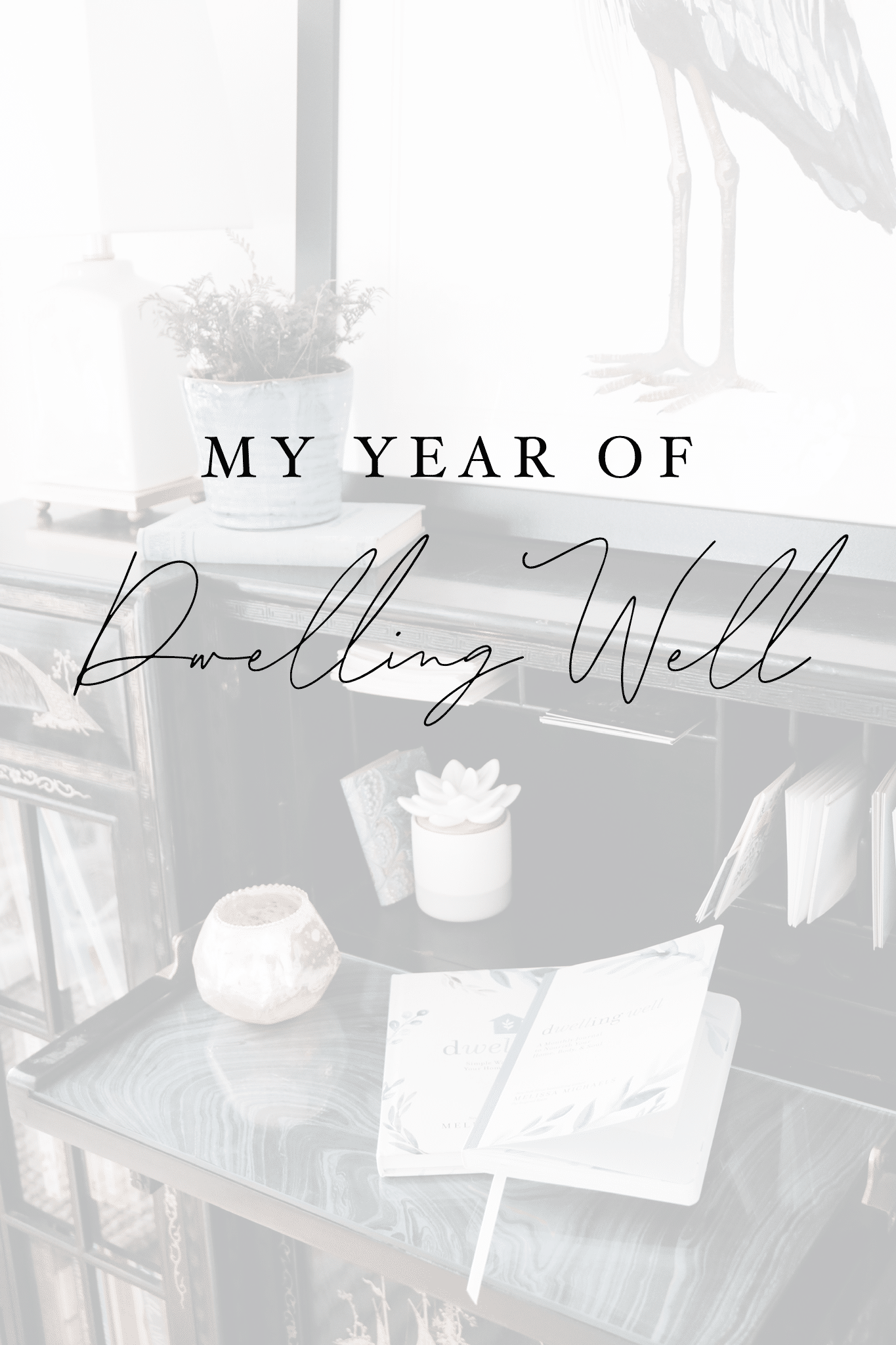 Where many people set lofty goals and start out the year with gusto in running towards big new year's resolutions (only to abandon them a few weeks later), I like to take a simpler, more achievable approach to new habits, mindsets and rhythms of life..
I'd love to invite you to join me in My Year of Dwelling Well. This is going to be so much more than just a blog series. It's more than just a New Year's challenge or goal-setting activity. It's a way of life.
I'll be sharing various aspects of my journey to Dwelling Well here on the blog, on my Instagram and in my groups (HERE AND HERE) but I want to invite you to join in with your own personal journey as well!
My Year of Dwelling Well is an opportunity to focus on intentional baby steps throughout the year. It's a mindset shift that will impact our daily life in positive ways. It will help us to refresh our home and make it the nourishing, comforting sanctuary we need to thrive. It's a chance to reset our health and well-being, and to savor more meaningful moments and connections in life.
By the end of your own Year of Dwelling Well, you'll be able to look back and be proud of the personal growth you experienced, and be grateful for all that improved in your life and home!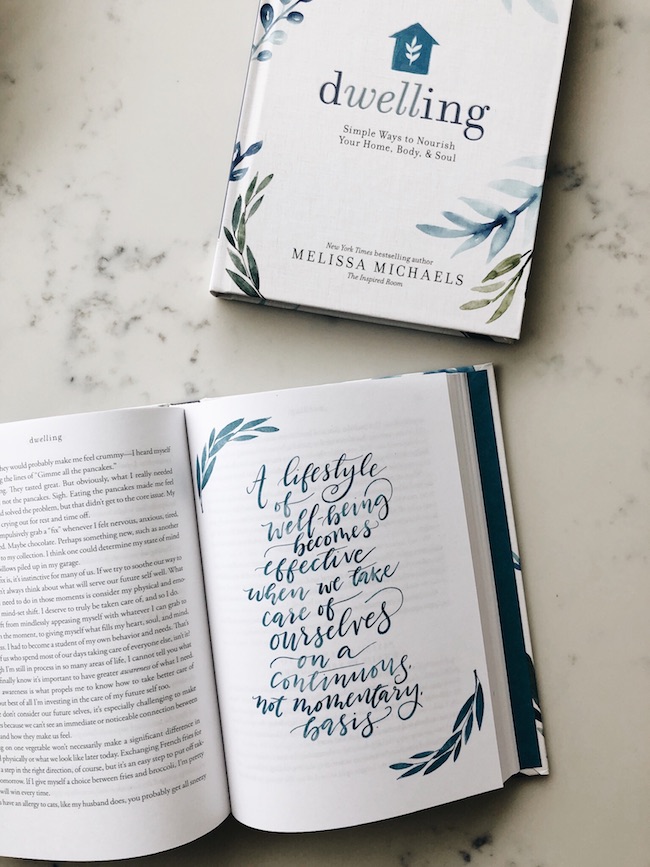 Last year I released a new book called Dwelling: Simple Ways to Nourish Your Home, Body & Soul. I've heard from so many of you who resonated with it and are using this book for personal and home transformation! That makes me so happy. Sharing our personal journey is what inspires others to have hope in their own, and makes us all aware that we are not alone!
As soon as Dwelling was released I began working on a brand new companion book called Dwelling Well, a monthly journal / wellness planner designed to be flexible, customizable and personal.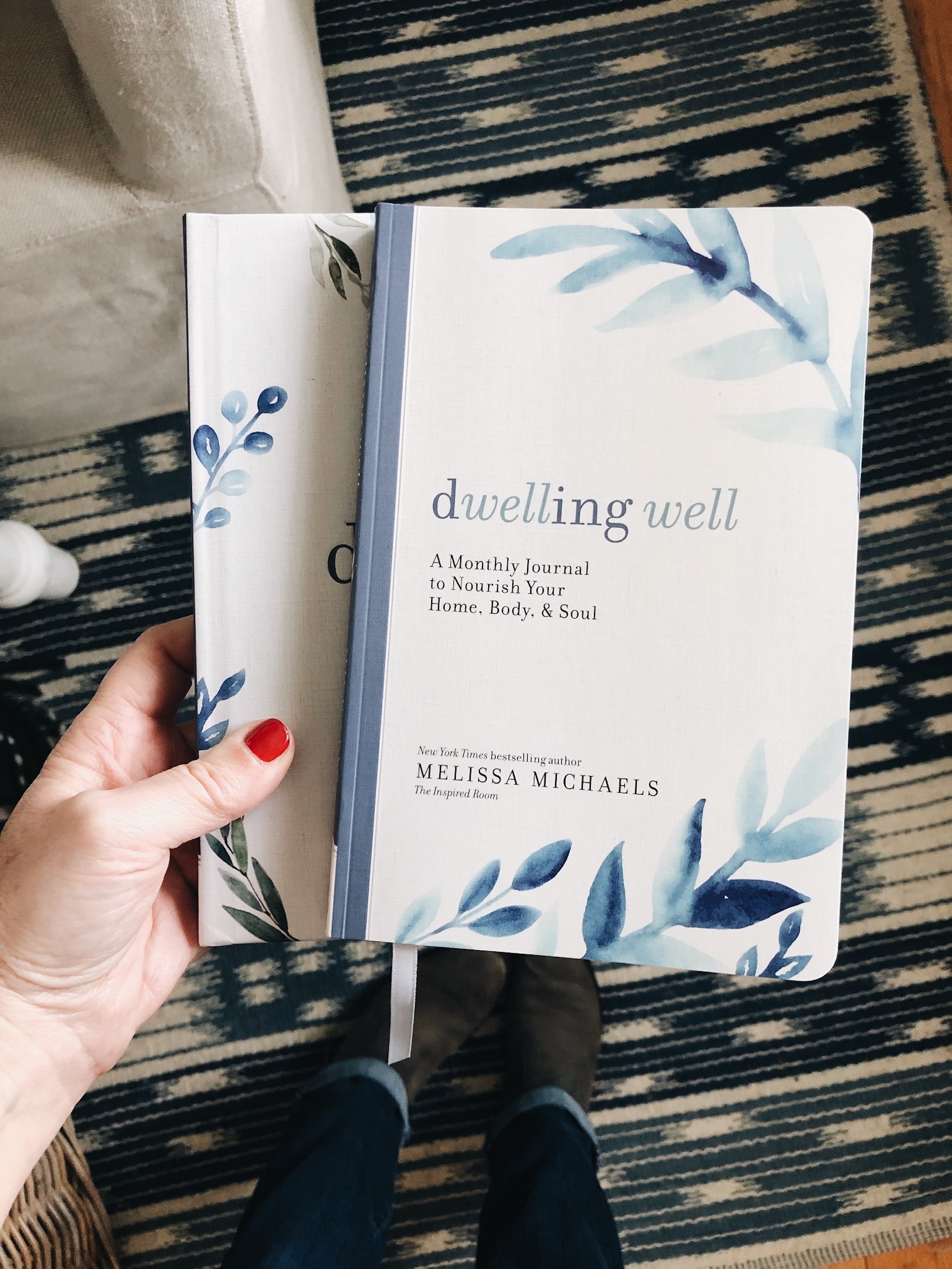 The guided pages are simple to use (even if you aren't a "journal person."). The journal is designed to help you to stay focused and balanced in your intentions throughout the year with realistic action steps in creating an intentional, meaningful, healthy home and life.
To see videos of the Dwelling Well journal and learn how to use it, watch the "Journal" highlight on my Instagram stories!!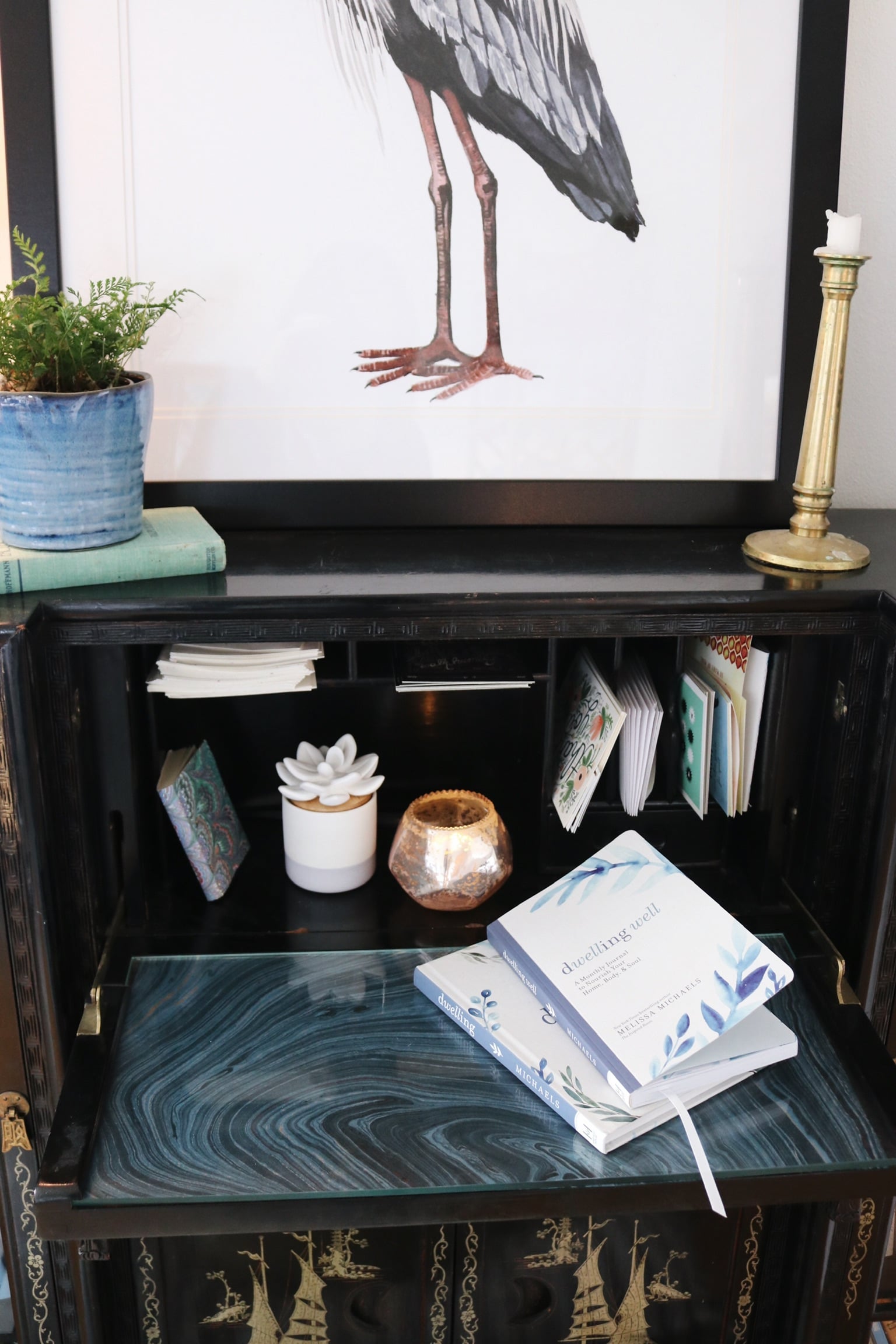 Dwelling Well will be available on January 7th. I'll be using the journal as my companion throughout the year to organize, reflect and focus on my goals and action steps each month.
It is not required that you have the journal or the book to follow along with the series, but if you are ready to get serious and track positive changes in your own life this year, I'd recommend grabbing a copy of the book and journal so you can take this journey with us!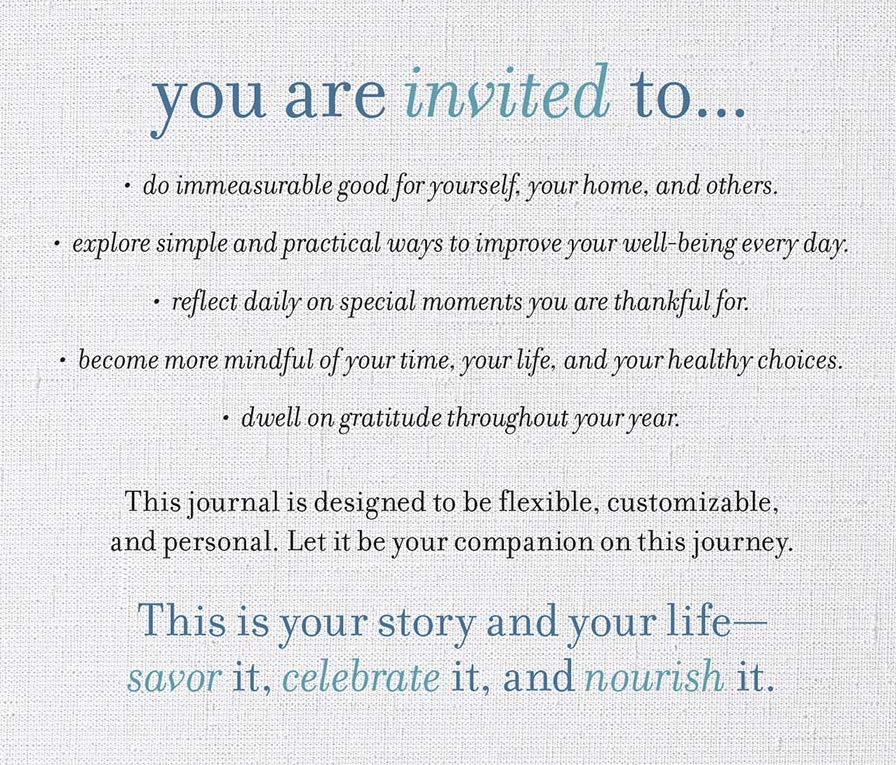 Click here to order Dwelling Well: A Monthly Journal to Nourish Your Home, Body, and Soul
Looking forward to a wonderful new year with y'all here on The Inspired Room!