As promised, I'm finally back today to share photos from our walk a couple of weeks ago around the lovely Queen Anne neighborhood in Seattle. It's always refreshing to get outside on a pretty day, of course, but with our quarantined life (three months in now) we savor little outings like this more than ever.
Walking slowly by an arbor so you can take in the aroma of the roses and honeysuckle, tilting your head to observe the pretty trees and the fluffy clouds blowing in the breeze over the water, stopping to appreciate the details of someone's charming home…a little jaunt around a nearby neighborhood can be so rejuvenating.
I hope you enjoy walking with us through the photos today, friend.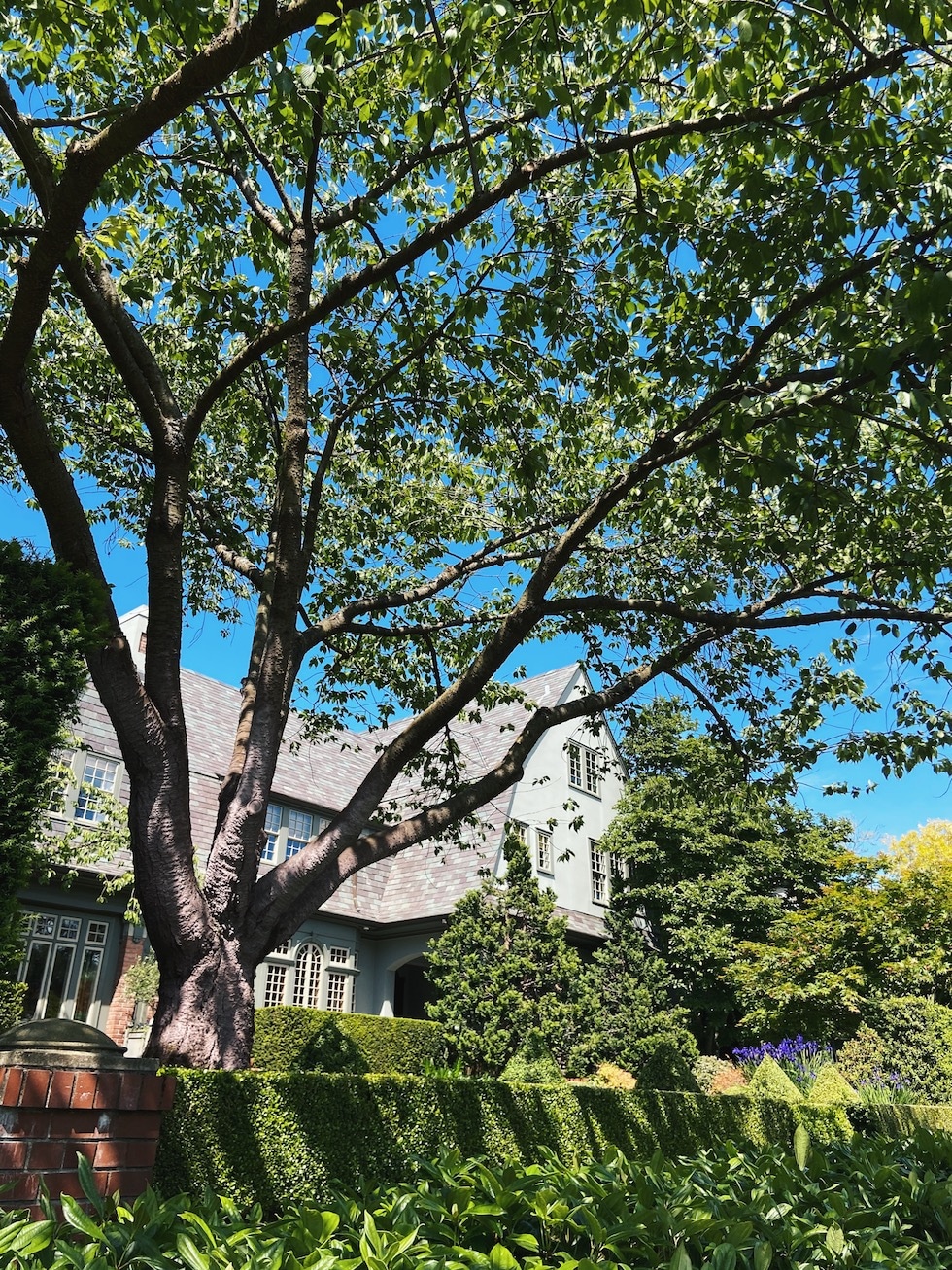 Related Posts:
Click here for a past drive-by of more Queen Anne Homes
Magnolia: A Lovely Seattle Neighborhood Drive By
Find all of my past neighborhood "Drive By" tours here!