I don't know about y'all, but I am READY for some holiday cheer!
Click HERE for my annual Christmas Decor Shop!
(This shop will continue to be updated, so bookmark it and check back often)!
In addition to the Christmas Decor shop, I thought I'd share a few special things below that make me happy!
Animal Ornaments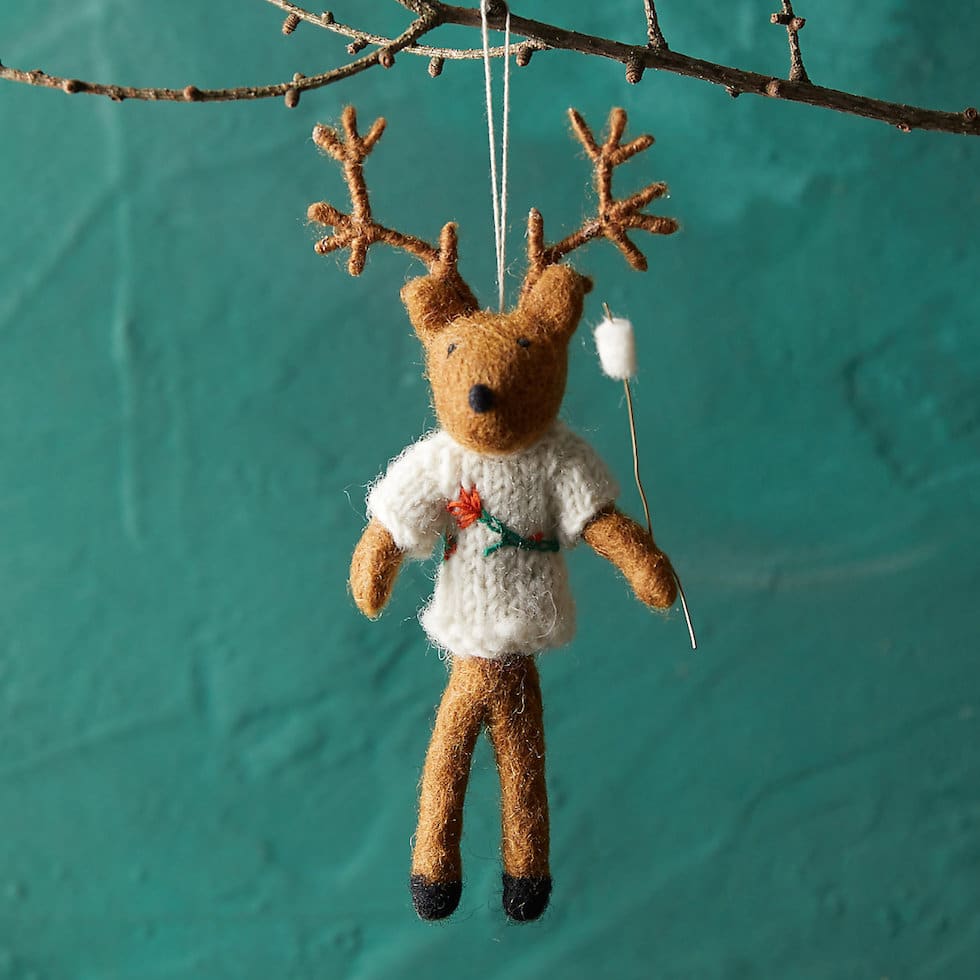 You all know I've been a sucker for animal ornaments ever since our Woodland Christmas Tree in 2012. They bring me just as much joy now as they did then! I mean….a reindeer in a knit sweater holding a marshmallow on a stick…ready to make his s'more? I just cannot handle it!
Felt animals perched on their adirondack chairs roasting s'mores around a campfire??? Be STILL MY HEART! Click here for this cute set called "Campfire friends".
And then…skiing poodles???
Okay, I truly can't stop with the animal ornaments. This sheep is calling out to me. He's just so…fluffy.
Whimsical Coastal Ornaments
A few years ago in my Christmas house tour, I nick named our holiday style "Forest and Sea". With our home in Seattle literally being nestled between the forest and the sea, that style still rings true to me today! I love having whimsical coastal vibe for my holiday decor. I have some very similar ornaments to these coastal whimsical ornaments that I got at a local garden store! See mine from last year below.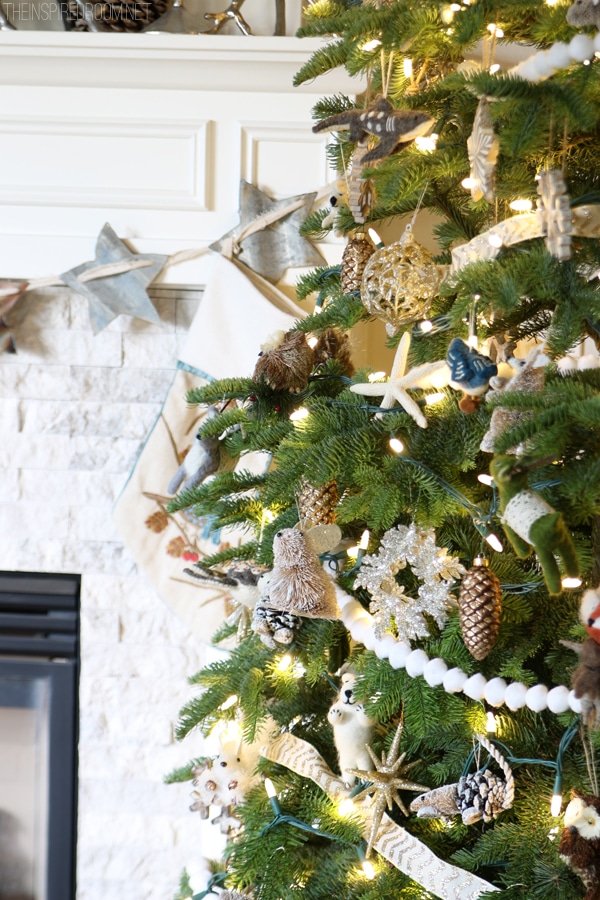 Festive Mugs
I love my morning coffee ritual and choosing our mugs each day! These Santa mugs would be so fun for this season.
These tree and snowman mugs too!
Village Houses
Many of you (like we did) might have collected holiday villages through the years! We have set ours up the last few years and it has felt good to revive the Christmas village tradition. This handmade ceramic Christmas village is so pretty, and these from Target!
I always love decorating with these fairy light trees! We actually have a birch tree up in our bedroom year round. I love the cozy glow!
We had paper woodland trees like these last year on our dining table. It was the most festive winter scene! I'll share a few photos of it below.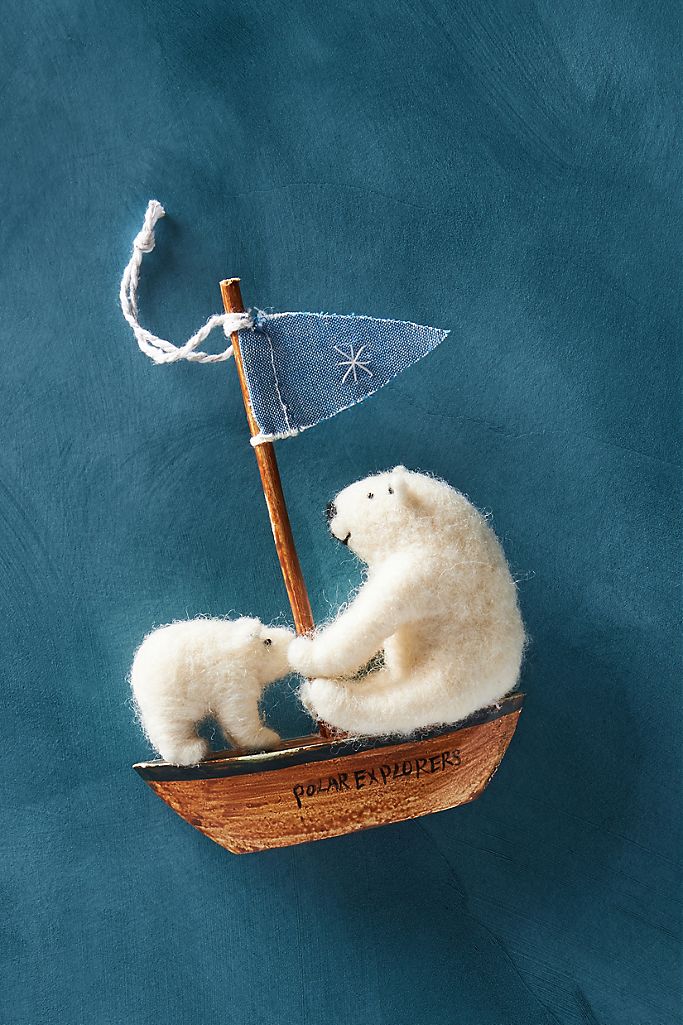 Okay, one more animal ornament. I simply can't help it. :) Polar bear explorers on a sailboat…does it get cuter?!
Click HERE for my annual Christmas Decor Shop!
Every year on The Inspired Room we scour the interwebs for the cutest of the cutes, the best of the best, the most festive and loveliest things around to decorate your home for Christmas! We hope this will inspire your holidays and help you find special decor and gifts for your home and loved ones. ENJOY!
Click HERE for my annual Christmas Decor Shop!
Top photo: Terrain