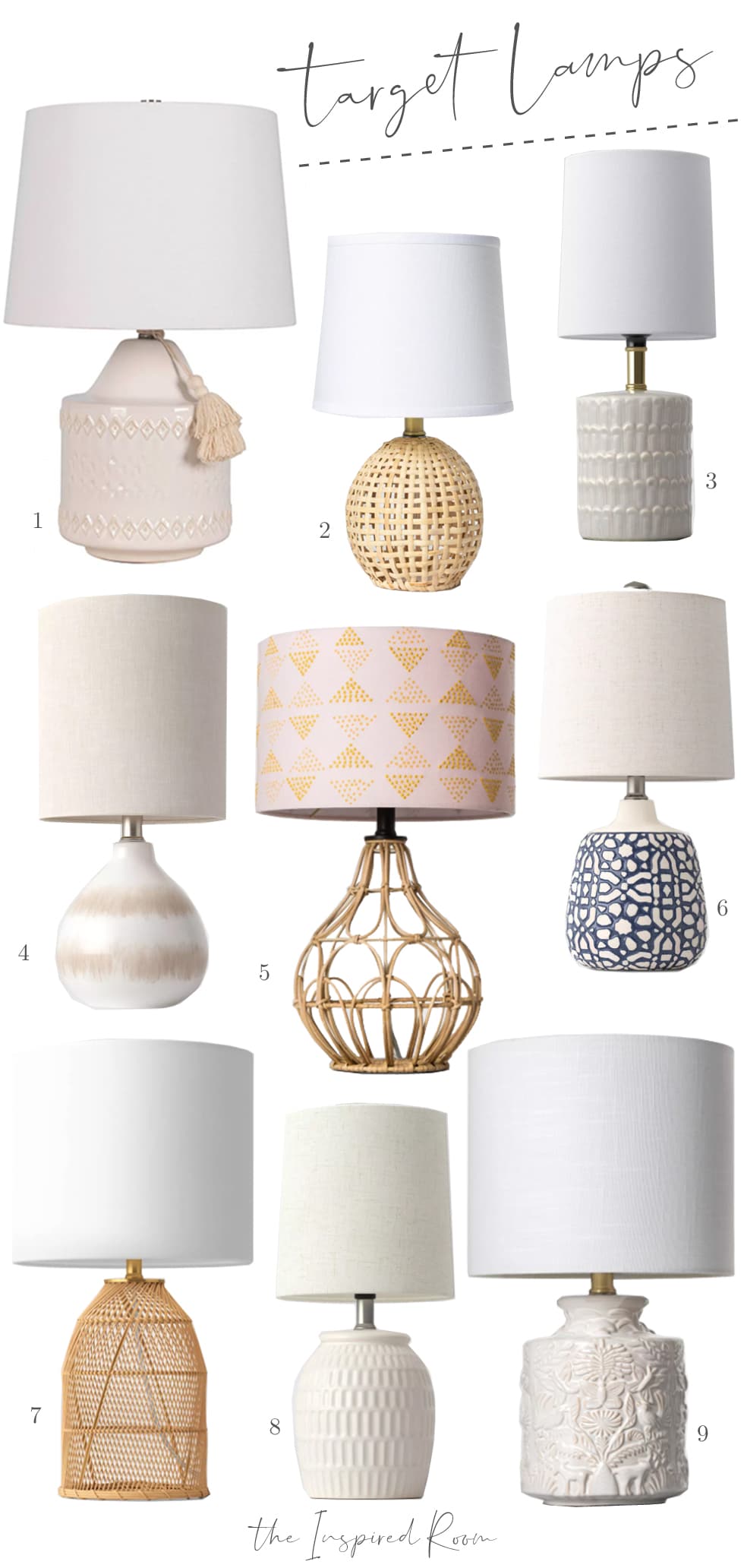 Lighting is one of the most important elements to consider when decorating a home. I love lamps as they create an extra warm and cozy ambience, particularly in the winter months when it gets dark so early.
I was doing a little window shopping at Target this weekend and found lots of adorable lamps I thought I'd share with you! Enjoy!
Sources:
Find more lighting HERE in our lighting shop!
More on The Inspired Room:
Creating Ambience with Mood Lighting
Shop My House & Latest Decor Finds
……………………………..
Hey, do you get my free newsletter? As a subscriber, you'll receive my best tips for making a house a home, including my favorite ideas for home keeping, decor recommendations, room inspiration boards and blog posts, current deals and more all in your inbox! Subscribe here!