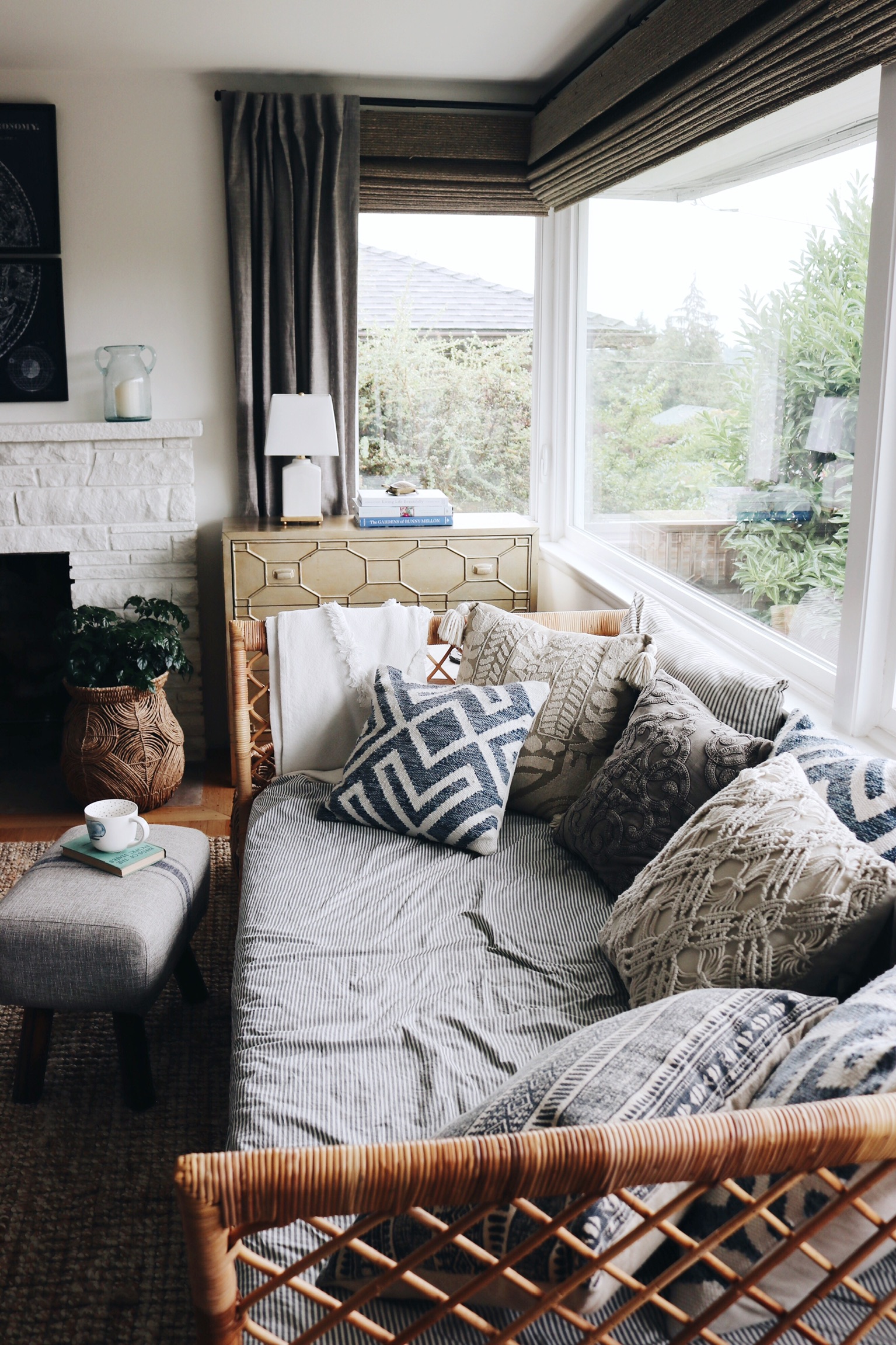 We have always done quite bit of lamp shuffling in our house. Do you do this, too? Every time we move the furniture around, or change anything up for the season, I reassess and rearrange the lighting. I'm so impacted by the mood of our home.
In the early years of being married, my husband and I probably bought more lamps and light fixtures than any other home accessory. We have always loved being on the hunt for just the right charming fixtures as well as setting a warm and comfortable mood for our home!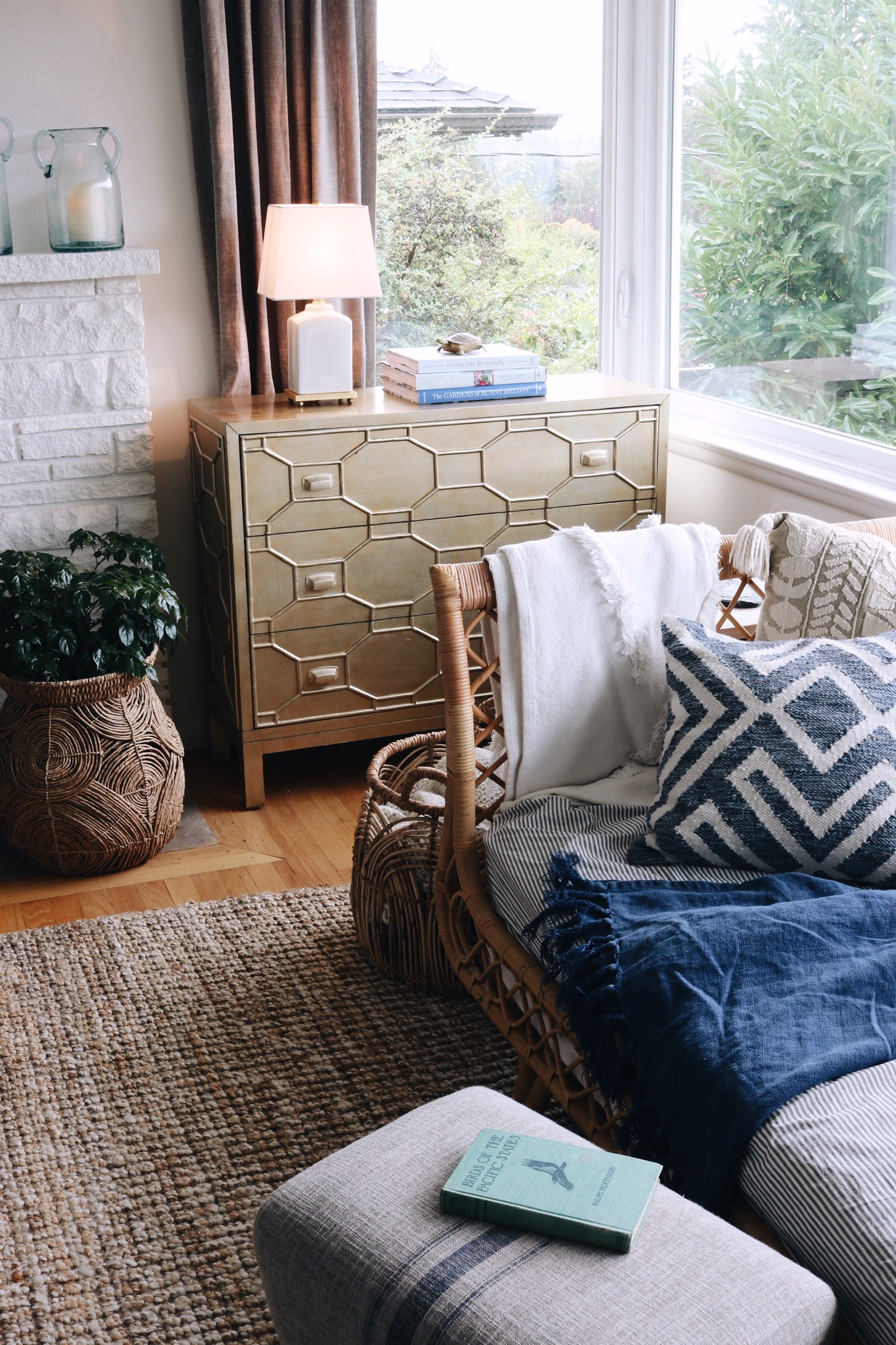 Even now, if my husband walks into the room when it's getting dark and I haven't gotten up from my computer to turn on any lamps yet he'll say "hey, girlfriend, why are you sitting in the dark?!" Ha! The evening lighting ritual is still a big deal in our house.
I want to make sure each room is well lit in the evenings, with just the right amount of ambient lighting near every seating area, as well as around the perimeter of the room. I don't feel comfortable in a room with dark shadowy corners.
While it's important to have functional task lighting in a living room or bedroom, too, I also like to incorporate lighting that will bring a cozy and inviting ambience to a specific area of the room. Sometimes all you need is a small accent lamp to bring the right mood.
For example, I have two narrow cabinets/dressers in our living room. I recently found a new pair of table lamps that are perfect for these two spots (the new brass and white lamps featured in this post are the Brynn Table Lamps from Mitzi by Hudson Valley Lighting.) They are so pretty and a great compact size and shape for these narrow cabinets.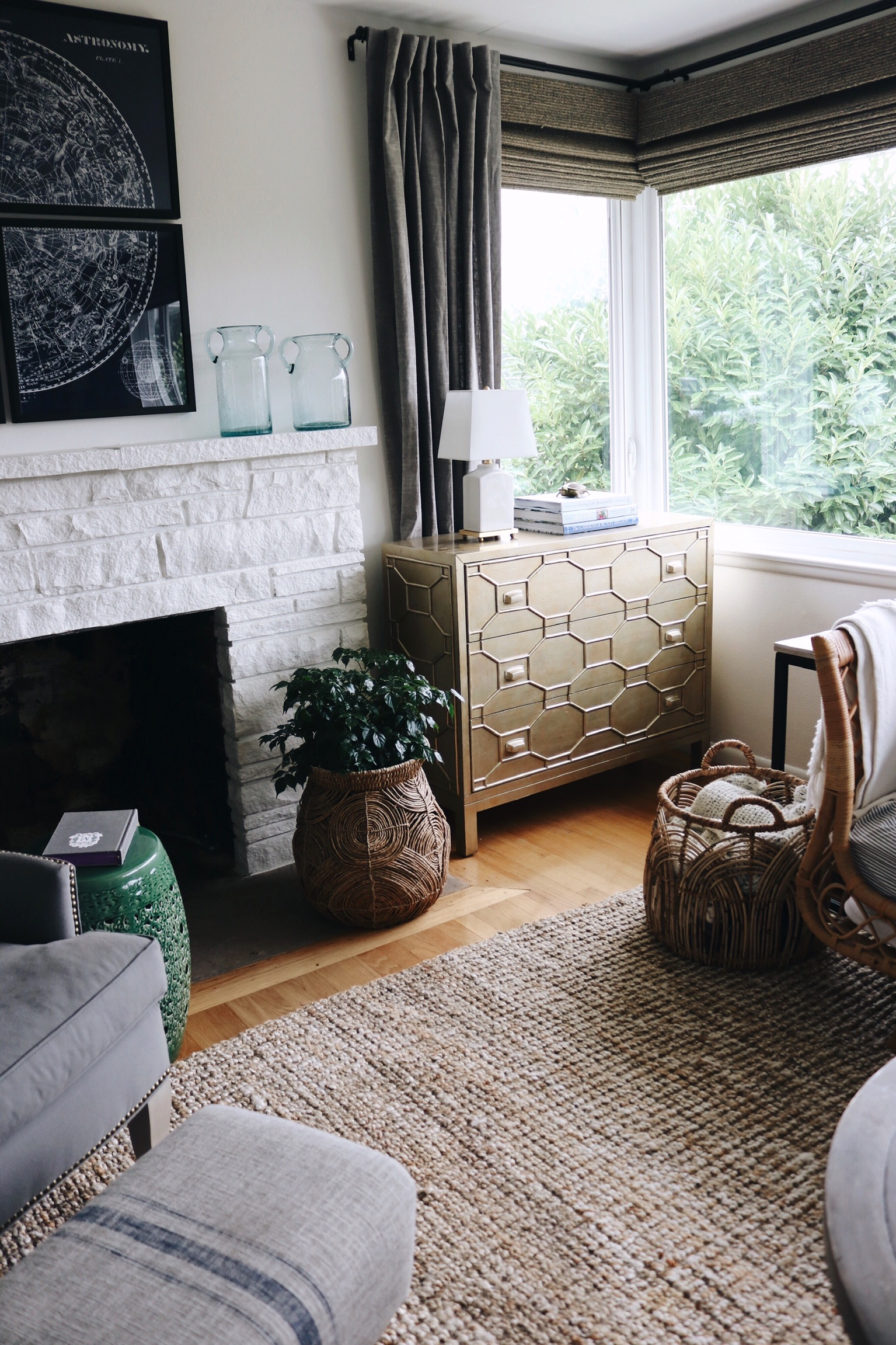 We have no overhead lighting in our living room and no wall lights, so it gets very dark at night! I would love to add ceiling fixtures and install sconces around the room someday, but for now we solely rely on our lamps.
The new lamps are the first two I turn on every night!
You can see some adorable light fixtures I would love to have in my home in the inspiration board at the end of this post. Lighting can add so much personality to a space, I definitely think that lighting is worth getting right (lightbulbs are another consideration worth thinking through, I'll share my tip at the end of the post).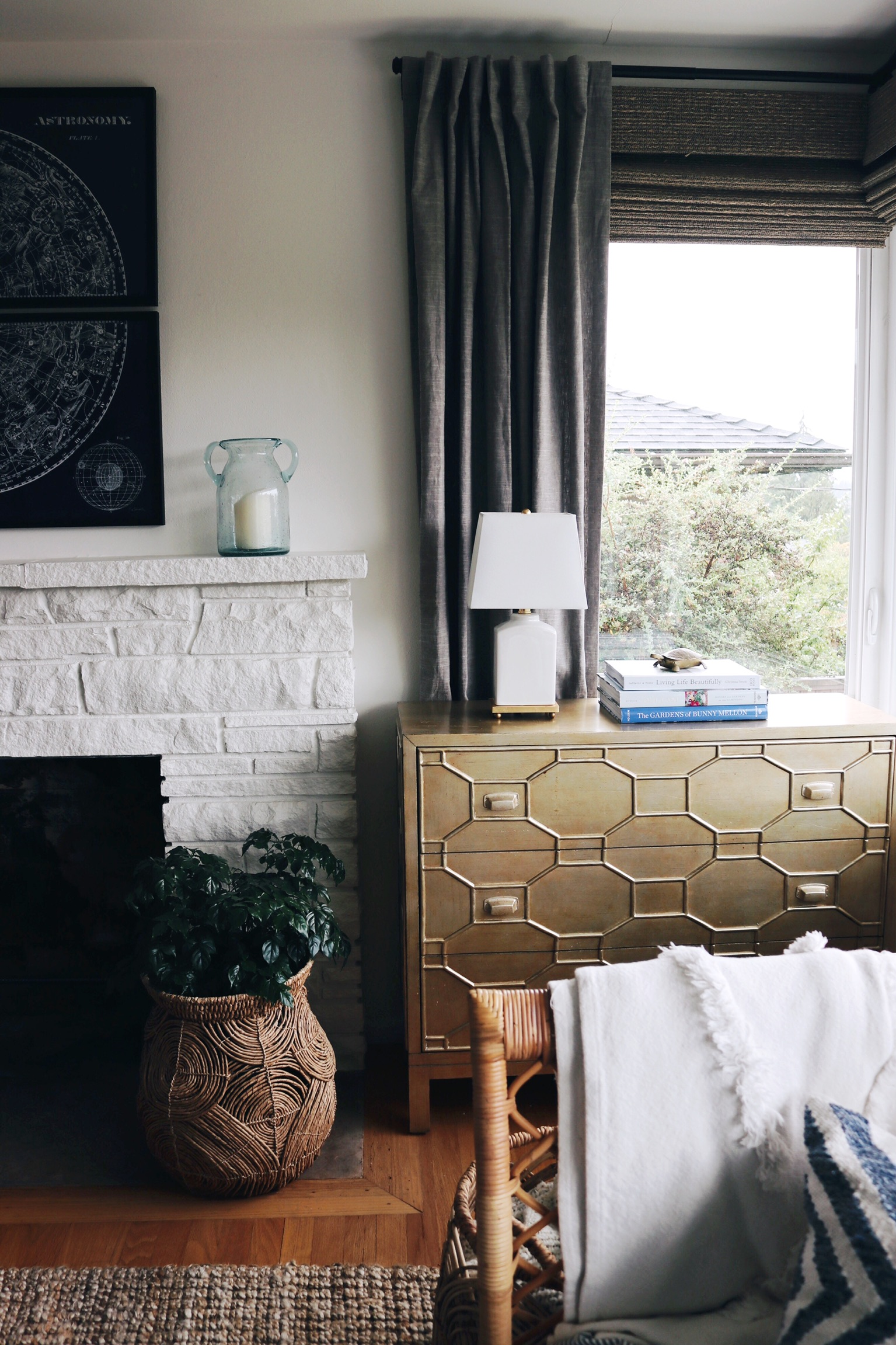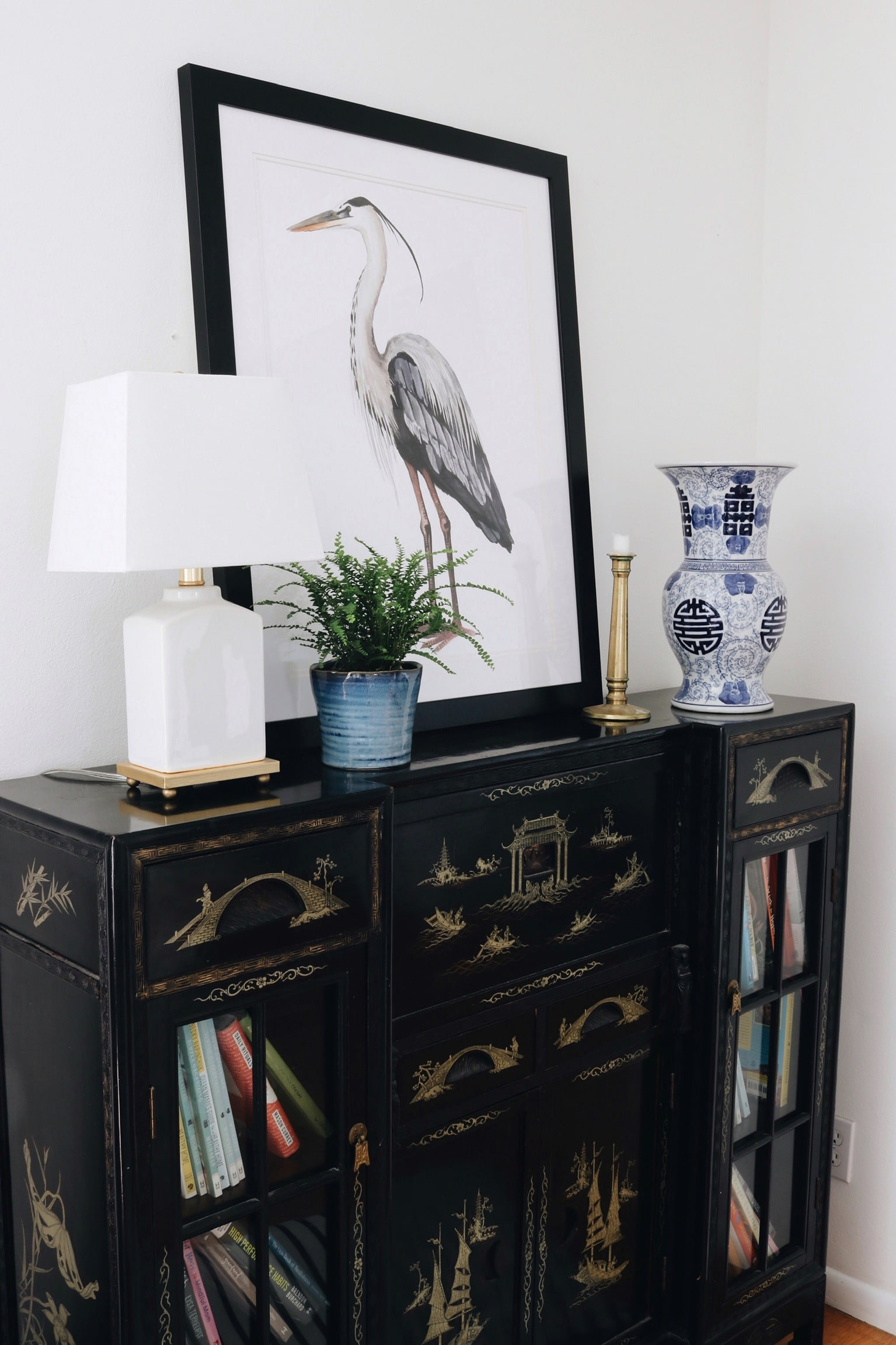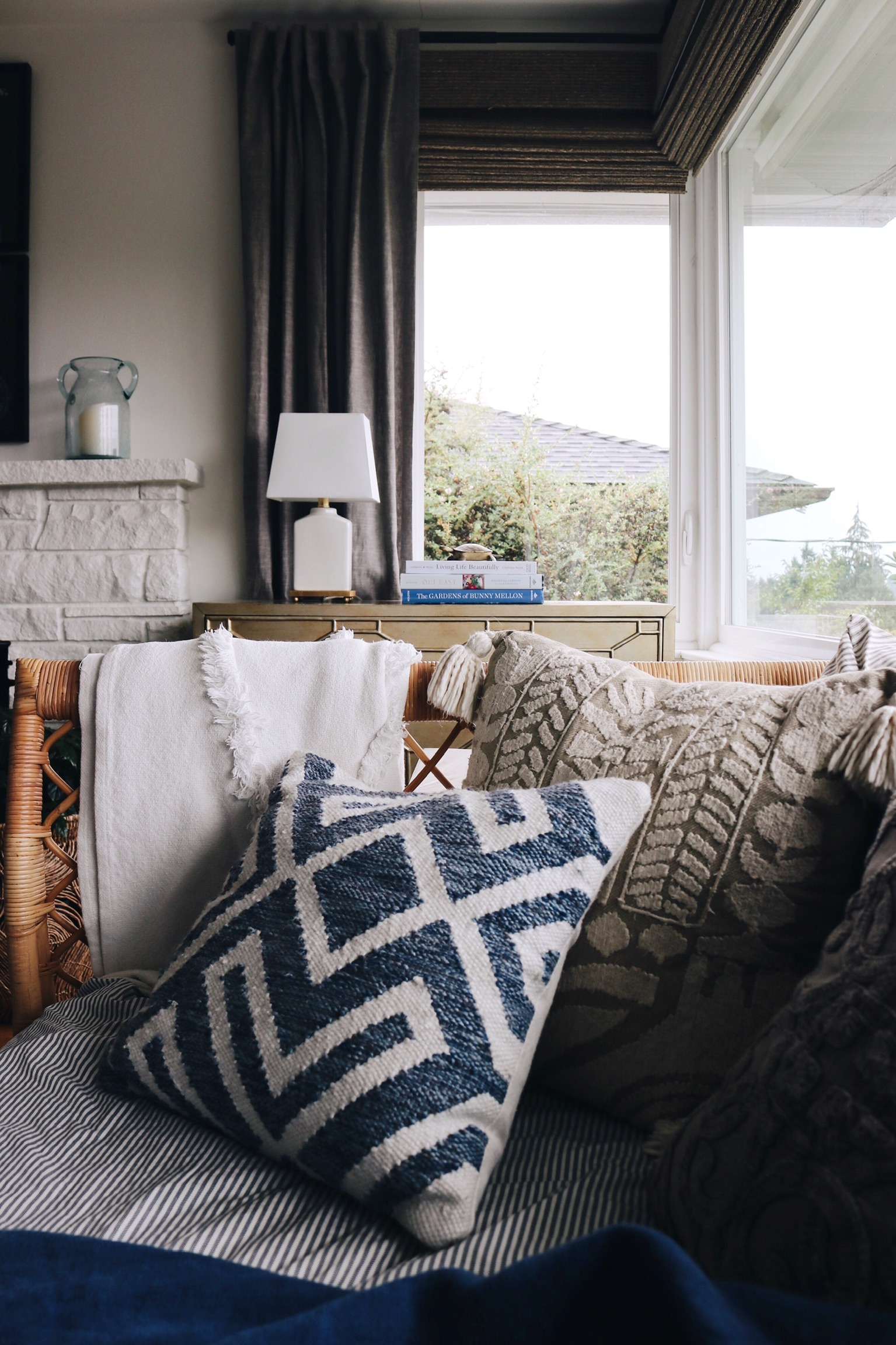 I found some other really beautiful lighting from Hudson Valley Lighting that I would love to add to my home at some point!
You'll find a few of my favorites along with source links in the inspiration board, below.
Sources: 1 // 2 // 3 // 4 // 5 // 6 // 7 // 8
Lightbulb tip: I know a lot of bloggers recommend white or cool lightbulbs, presumably because it removes the yellow cast from their images and keeps the room looking bright white. But I'm still old school and recommend warm lightbulbs for most lighting situations because that's what I actually prefer in my home.
My contractor bought the lightbulbs for our overhead lights in our kitchen and they are bright white, but it makes the mood feel like we are in an operating room! Consequently, I never turn them on. I always prefer cozy wall sconces with the warm light bulbs.
Do you think about how lighting impacts the mood of your rooms?
---
Looking for more lighting? Check out my faves in my Amazon Lighting Shop!