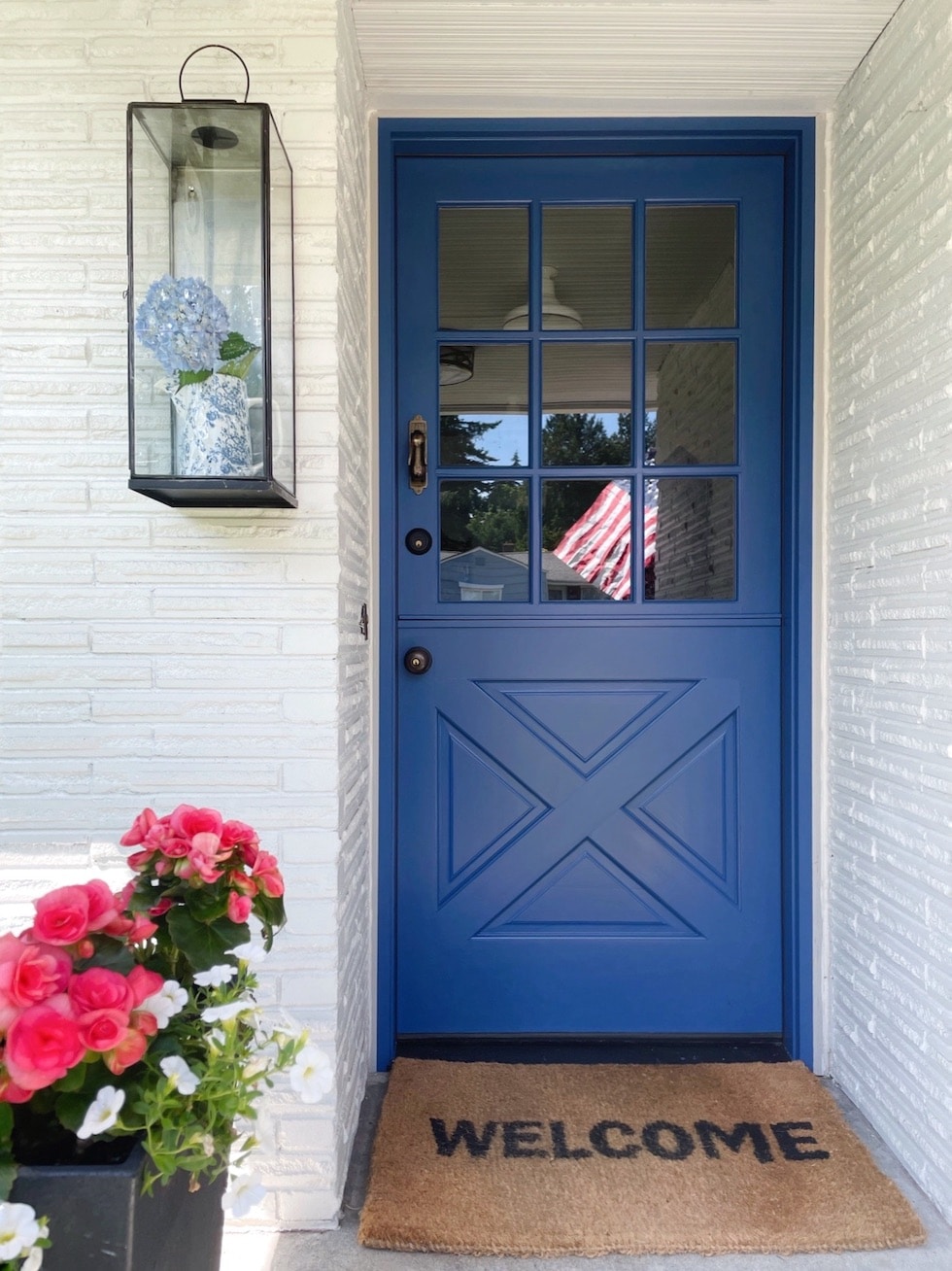 We bought our orange brick 1950s ranch style house in Seattle six years ago. I know when I first showed the "before photos" of this home, many people may have had trouble trying to picture where we were headed with the style! I understand. It certainly didn't look like my "cottage by the sea" dreams. Click here for the first post we shared of this home!
Honestly, with the budget we had, I found it a little hard to imagine it, too. Most of my internet searches for ranch house makeovers led me to complete exterior remodels that scarcely resembled the original house. It's easier to make your dreams come true if you have the time and budget to do everything you want to do, along with a creative architect and/or contractor to make things happen! :)
But what if you don't have those things, or you have to pace yourself like we do?
We weren't going to be able to do an extensive exterior remodel on the front of our house, but we could start with paint and add a new front door. Baby steps! If you're in the same boat with your home, pick a few things you can do and start there.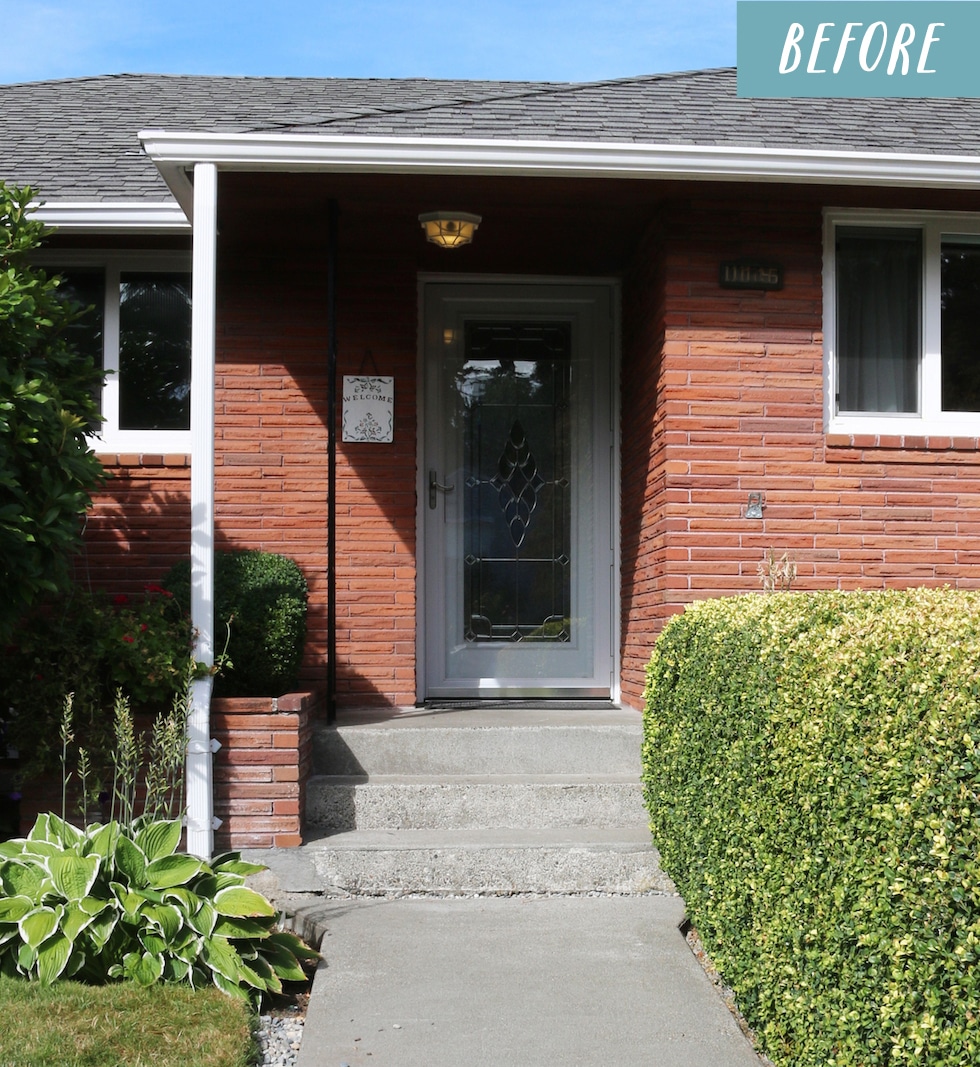 This photo above was where we started.
We painted our brick white about five years ago (Reserved White by Sherwin Williams) and shortly after that we put in our Dutch door (actually TWO dutch doors!). This is the second time we painted the front door; the first time we chose a soft gray. We really weren't ready for a big color statement the first time around, but this year I just knew I wanted a bolder blue door. It felt right.
I think it was probably the blue hydrangeas we planted out front that inspired the pretty new door color. Or maybe it was just the feeling I wanted to embrace in this home, being near the sea. But I also just felt like even if the architecture still wasn't *exactly* my style, the door is. A happy blue Dutch door would become a striking and welcoming focal point and an even more significant style setter for the home. And that it did.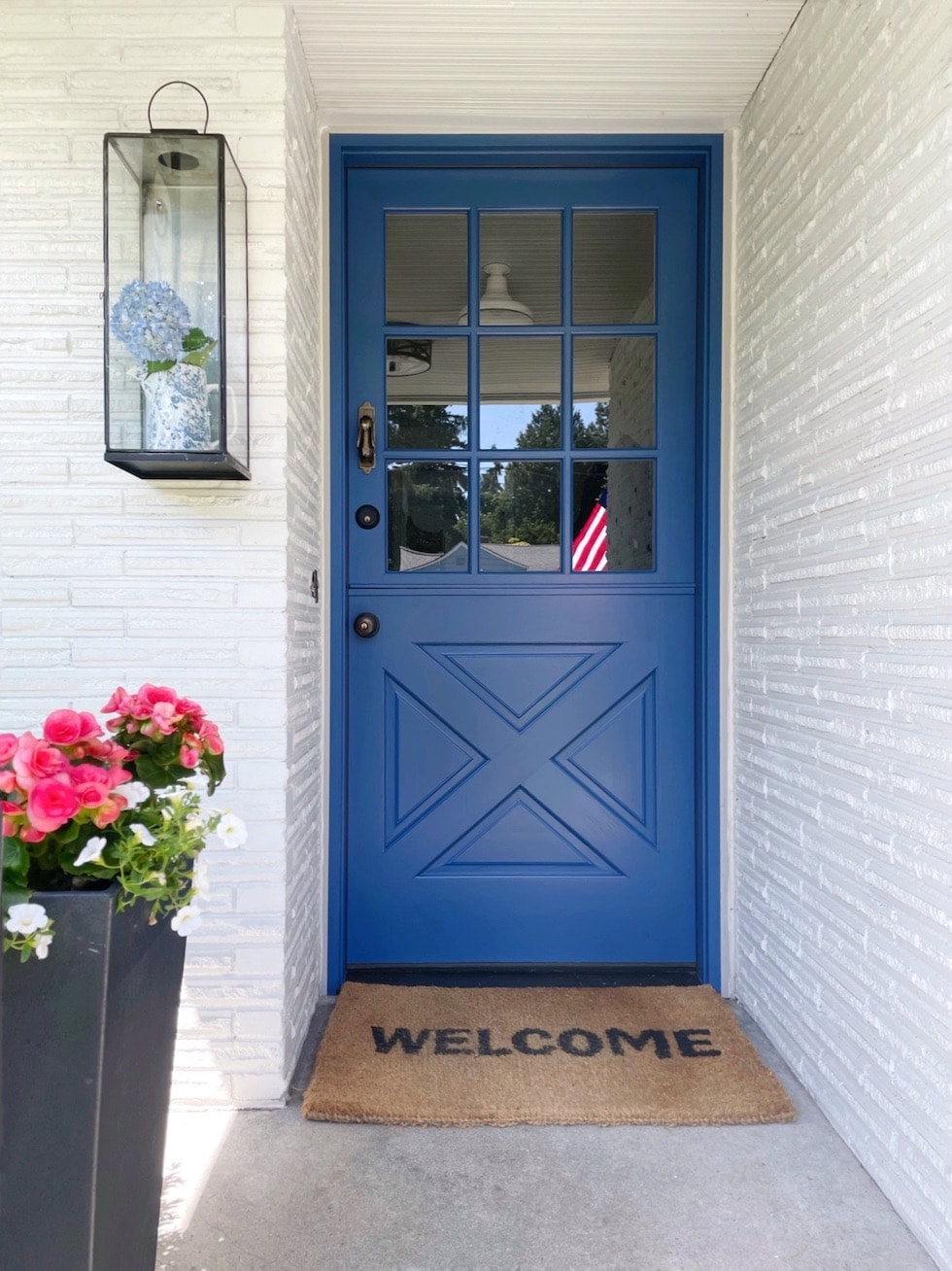 We absolutely love it this color (Blue Suede Shoes by Benjamin Moore), it turned out beyond my expectations! My husband and I go outside all the time day and night to just stare at it. The neighbors probably think we've lost our minds, but this door color transformed our home! We are really starting to love our little house from the outside, too.
We still have more to do, this is just one step. It's certainly not perfect yet. We want to paint our porch, continue landscaping and adding more character as we can. I'd love a trellis over the garage and new windows across the front. I'm always dreaming of ways to bring in more cottage character! I will share more of our plans for this home and of course continue to share as or if we are able to do these things.
But today I just wanted to celebrate the joy of creating a home you truly love. No matter the size or style, budget or limitations, your home can become a place you can't wait to come home to. I want to celebrate the baby steps that can get you there, the power of paint and the joy of a new door.
And I want to celebrate my bunny door knocker. As my husband said when I showed it to him, that quirky touch makes our home feel so much like ME. I love quirky animals…always have, always will. We have real live bunnies hopping all over our yard and neighborhood, so it is meant to be in every way. This home is becoming our happy place.
One more look at the before and after!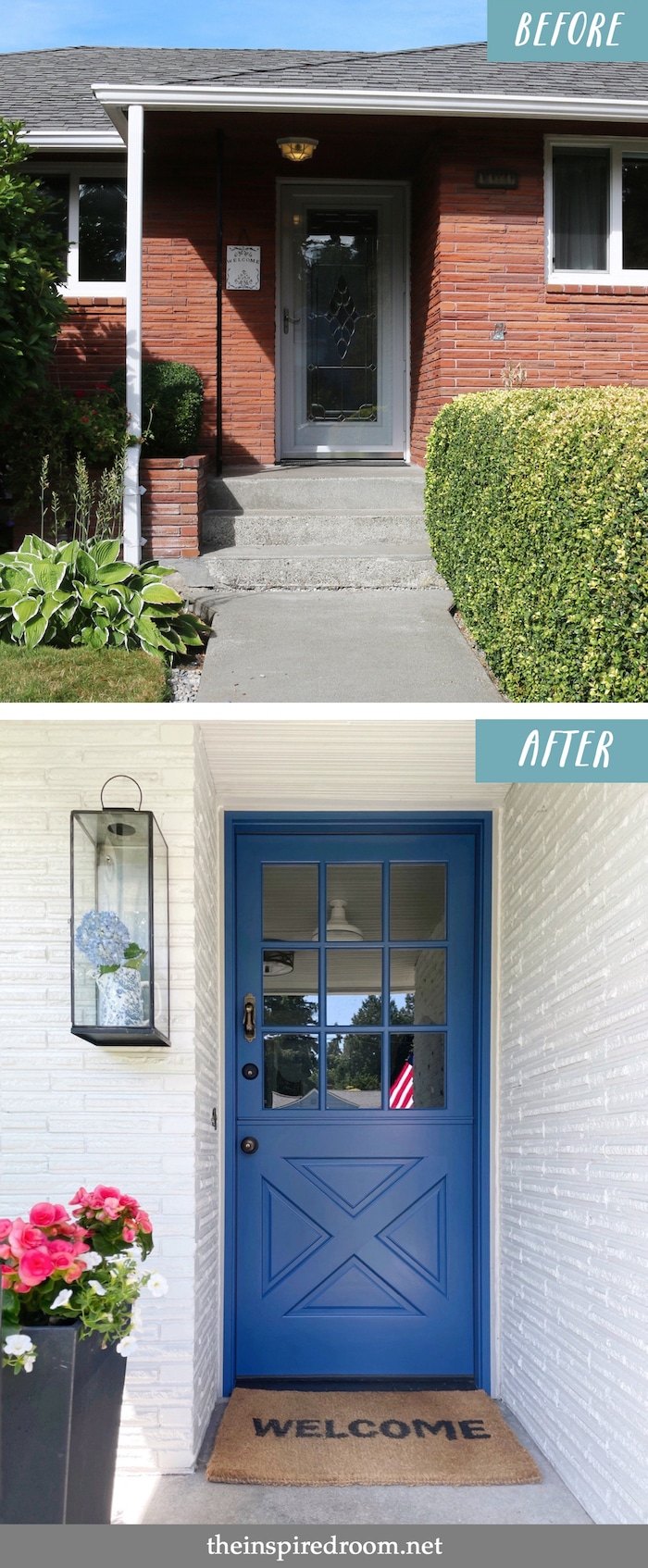 ---
Check out more of our home makeovers and before and afters HERE!
Subscribe to my free newsletter to stay in the loop on new posts, decorating inspiration, exclusive subscriber perks and more!
You can also follow along with The Inspired Room on Instagram, Facebook, and Pinterest, and join my free Facebook community to ask home decor questions and connect with others!
Click here to check out my books that will transform the way you look at your home!