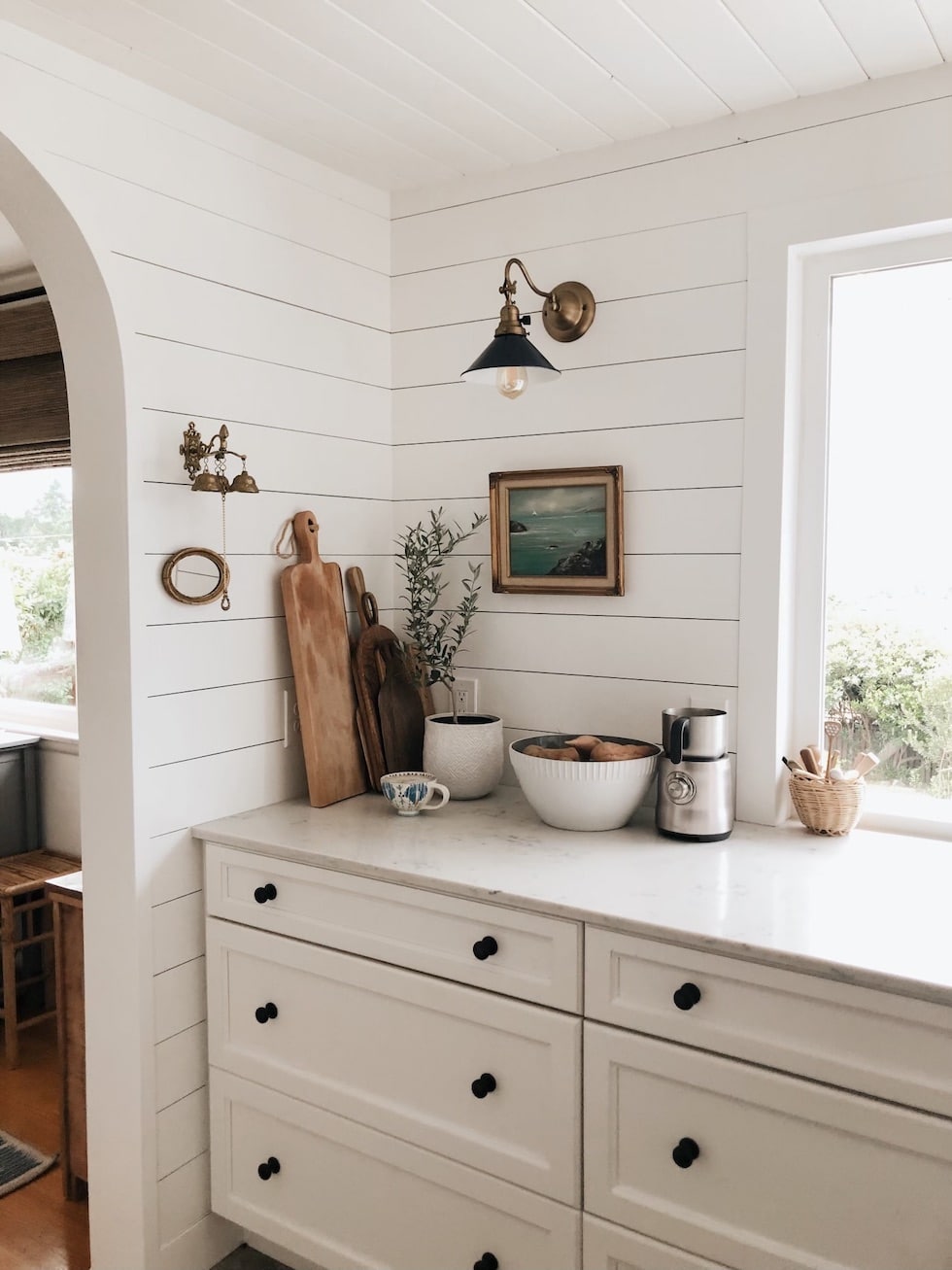 Every morning, we make what is known as "Italian coffee" using a stovetop espresso maker (also referred to as a Moka Pot). This is a new version of the pot we use and recommend.
We use several different brands of coffee, but one of our favorites is this one from Kicking Horse.
You want to use a medium grind espresso coffee, one that is specifically roasted for making espresso.
Grind fresh coffee beans to a medium coarse grind (we had this grinder but recently got this new white grinder I love even more).
Fill the boiler with filtered water up to the level of the safety valve.
Fill the filter with the grounds almost to the top, without pressing down the coffee.
Make sure there are no coffee grounds on the rim before you assemble the pot to the base.
Screw the pot onto the base firmly (be sure it's on straight).
Turn on the stove (we have a gas stove, make sure that the flame doesn't come up over the sides of the pot).
When you hear it start to gurgle, the instructions say to turn off the flame and let it percolate until the pot of coffee is ready but mine seems to need the flame on to keep filling, so see what happens with yours!
Pour it immediately.
We like to use our milk frother to steam oat milk for our coffee. We usually use this oat milk brand. We foam the milk right before the coffee is complete and add it immediately to the cup. You can customize the flavor with maple syrup and cinnamon for a tasty variation!
Related Post:
A Lovely Life: Making Pour Over Coffee in a Copper Kettle
Update* You can watch a fun video coffee chat where my daughter Courtney and I made coffee in our new kitchen HERE.
Do you like iced coffee? Try this recipe!
Here's a really yummy and simple to make iced maple oat milk shaken espresso recipe we make.
You can see many of our coffee making supplies below! Enjoy!
---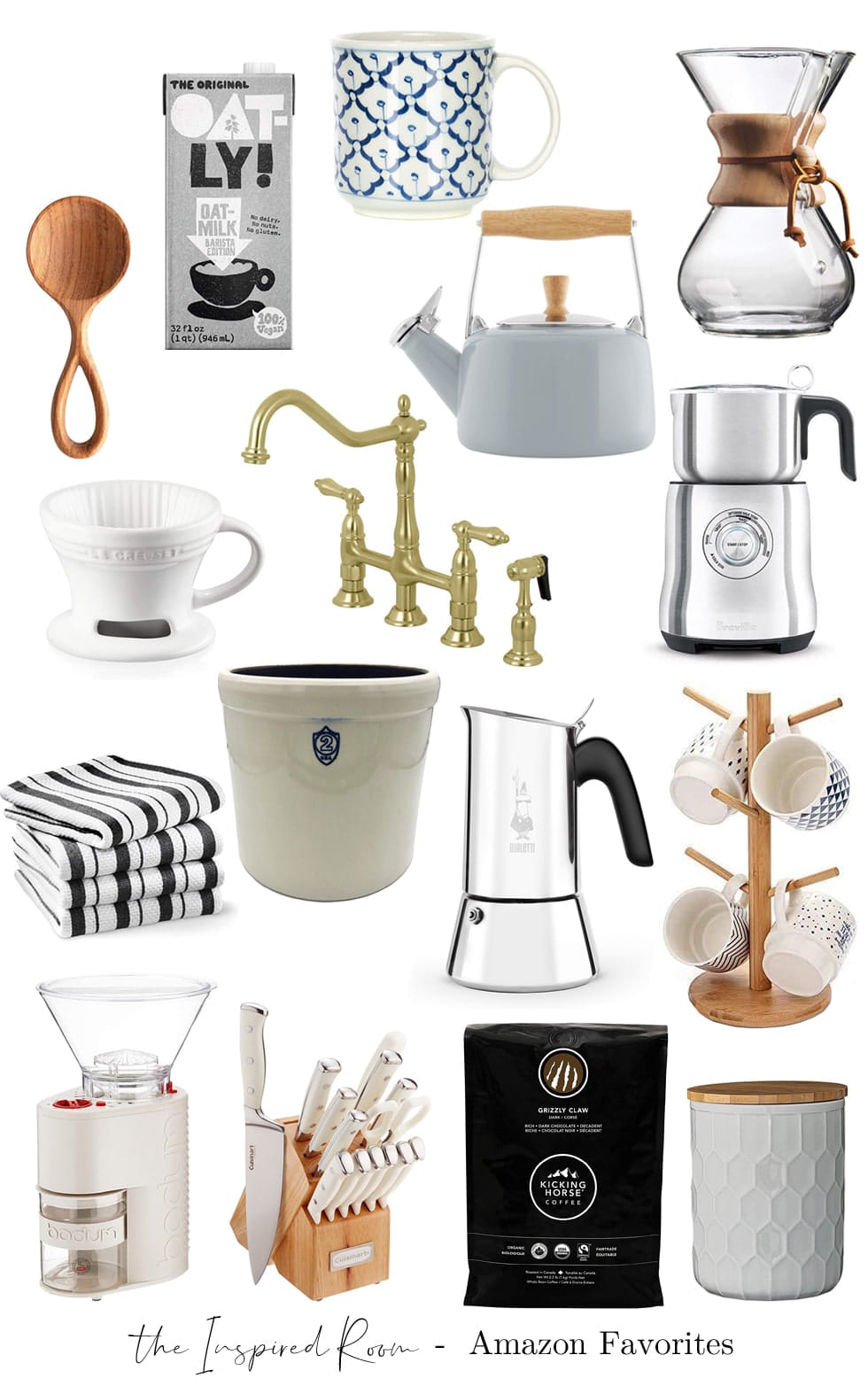 Click HERE to shop my favorite kitchen and coffee tools on Amazons
Sources for above graphic: Milk Frother // Hand Carved Wood Spoon with Handle // Blue and White Mugs // White Coffee Bean Grinder // Kicking Horse Coffee Beans (one of our favorite blends) // Stoneware Crock // Chemex Glass Pour Over Coffee Maker // Oatly Oat Milk // Glass Coffee Cups // Wood Mug Tree // White Ceramic Pour Over Coffee Cone // Wood and White Knife Set // White Kitchen Canisters with Bamboo Lids // Stainless Steel Stovetop Coffee Maker // Black and White Kitchen Striped Towels
---
Click HERE to shop ALL my Amazon favorites
Click HERE for a tour of our kitchen with sources and details