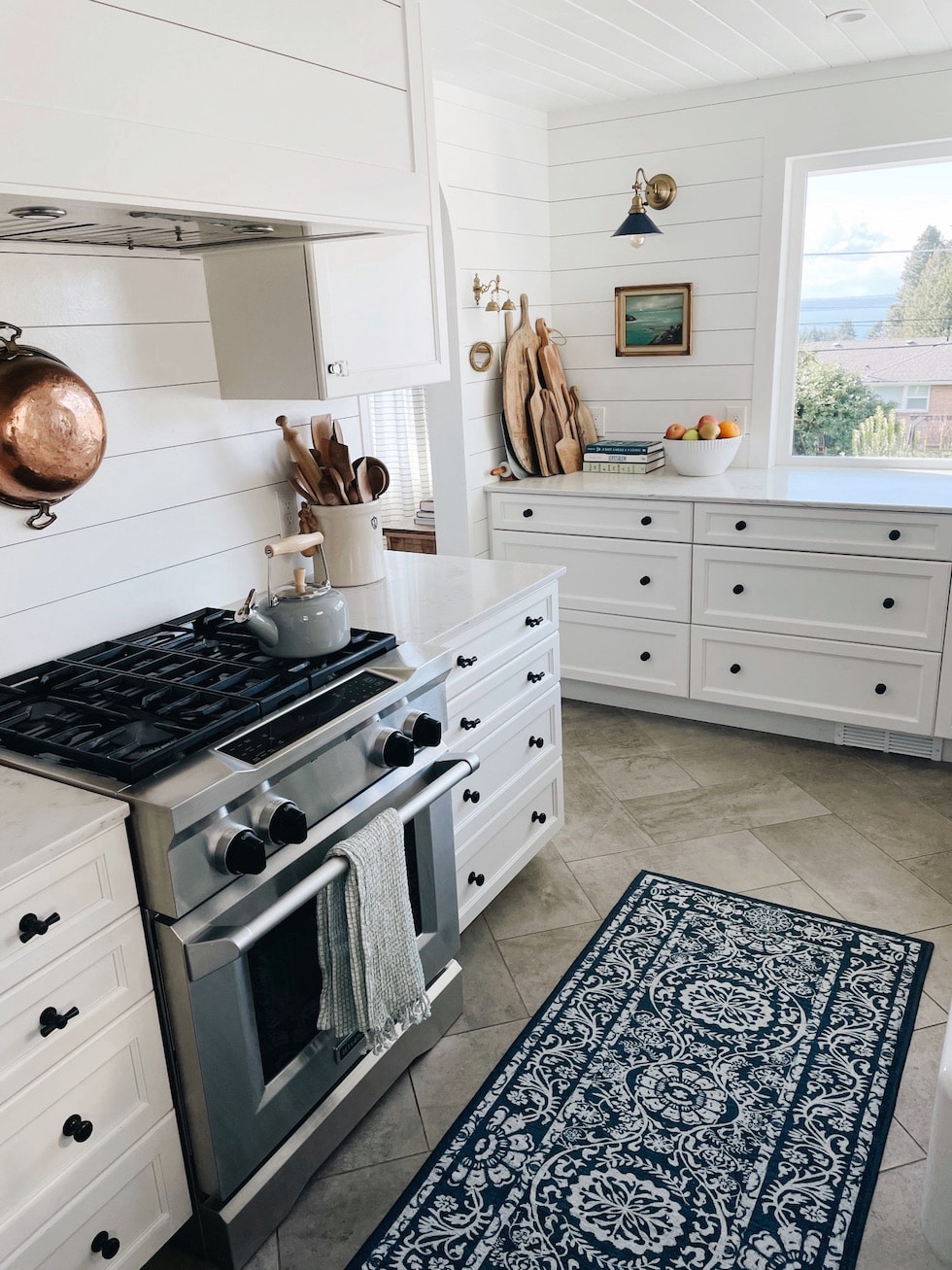 If you missed part one of the post on our decision to move, you can catch up HERE! We are SO excited! It's been an incredibly busy few weeks as we've been getting our house up for sale, but we are just so thrilled to begin this adventure by moving to a new home. I can't wait to tell you more about it!
At the end of part one of my story, my husband and I were taking off on a quick road trip to an area north of us that I had wanted to visit for a long time.
Little did we know, we'd not only find our dream location there, but our dream home.
A dream house doesn't only have one address.
The day we took our little road trip we weren't looking for a dream house.
We weren't looking for a home with new projects. We've had our fill of those (ha!).
We were simply opening our hearts to a new season of life. A season to embrace life to the fullest!
Yet, I do love houses. And finding a new home would be part of our adventure.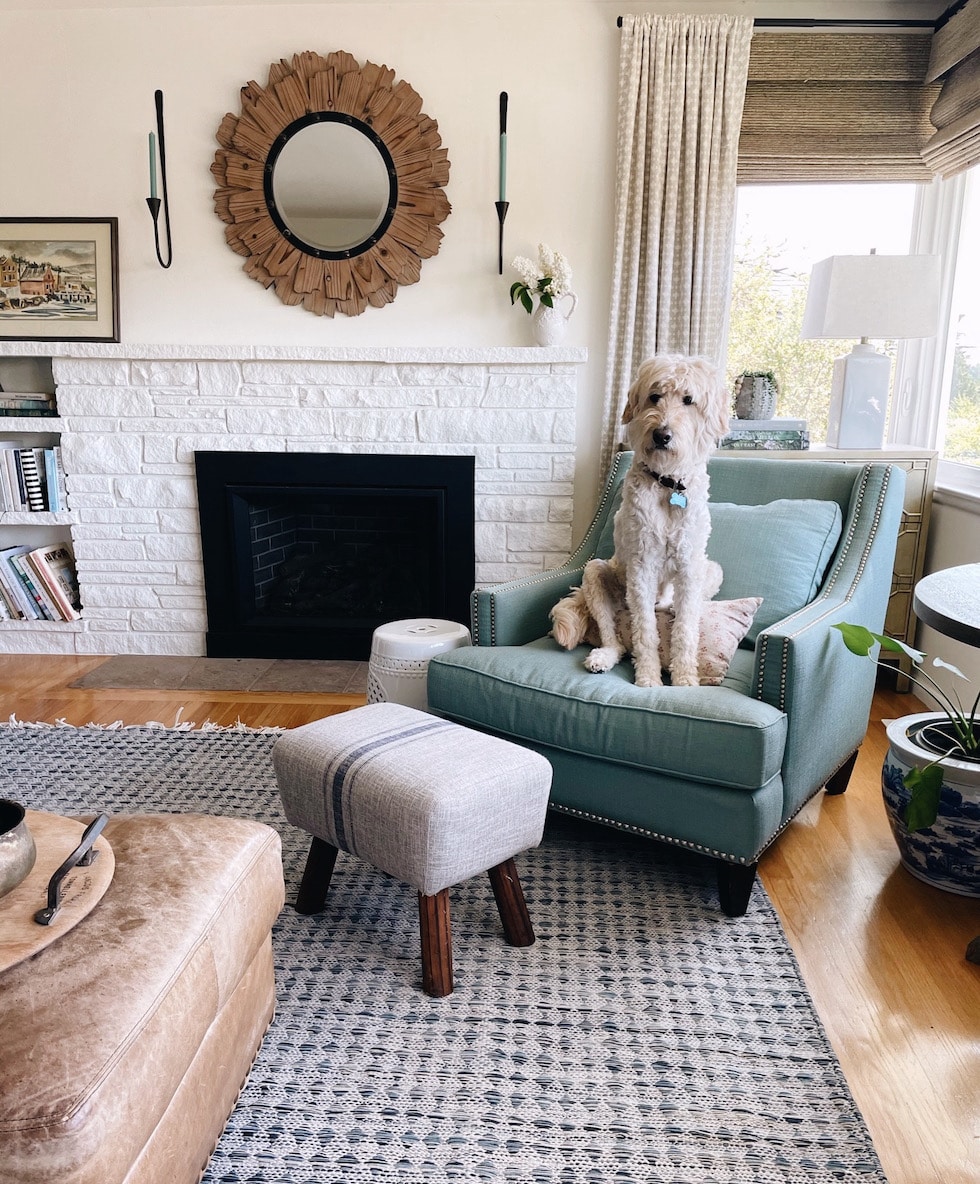 There are so many types of homes I could fall in love with.
I love a good fixer upper! I can dream up exactly what it would look like when it's done, but I also love just making a house pretty for the season (without the need to spend years fixing things like sewers, haha).
I love the *idea* of a big rambling house and a beautiful property, but I know I'd be happy as can be living in a not-so-big house with just enough room for a cozy spot to sit by the fire and a small flower garden outside.
There are so many dream houses I could be happy in. Do you feel that way, too?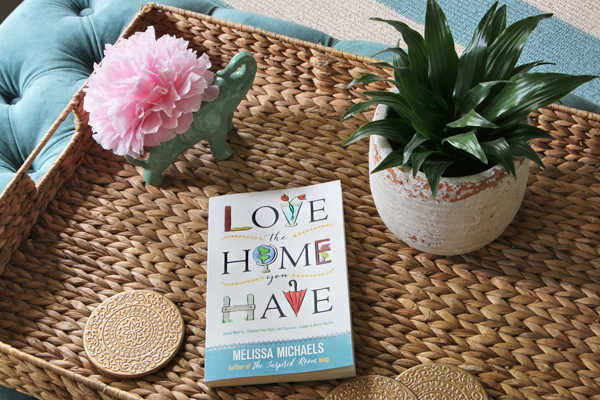 When I say we found a "dream home" or "dream location" you might imagine your own idea of what a perfect dream home would be in this season of your life. A shingled home in Nantucket? A cozy rustic cabin in the mountains? Maybe you dream big! Maybe your dream home is small. A dream home doesn't have to be big or fancy. As I wrote in my first book Love the Home You Have, a dream house doesn't have only one address.
As we began talking through more options of what was next for us, we dreamed up all kinds of possibilities. Should we buy land for a future family beach house? Should we sell our home and rent for awhile while we looked for a new place? What about buying a vacation home? What do we need for our "empty nester" adventures?
We decided we really didn't want to take the time or energy to build a home (unless the right opportunity came along). We didn't need a separate vacation house, we were empty nesters so we could live like we were on vacation every day!
We could be happy in many different styles and types of homes, but we wanted to be intentional in buying a home that would allow us to have all of the adventures we dreamed about, not just the home-related ones :).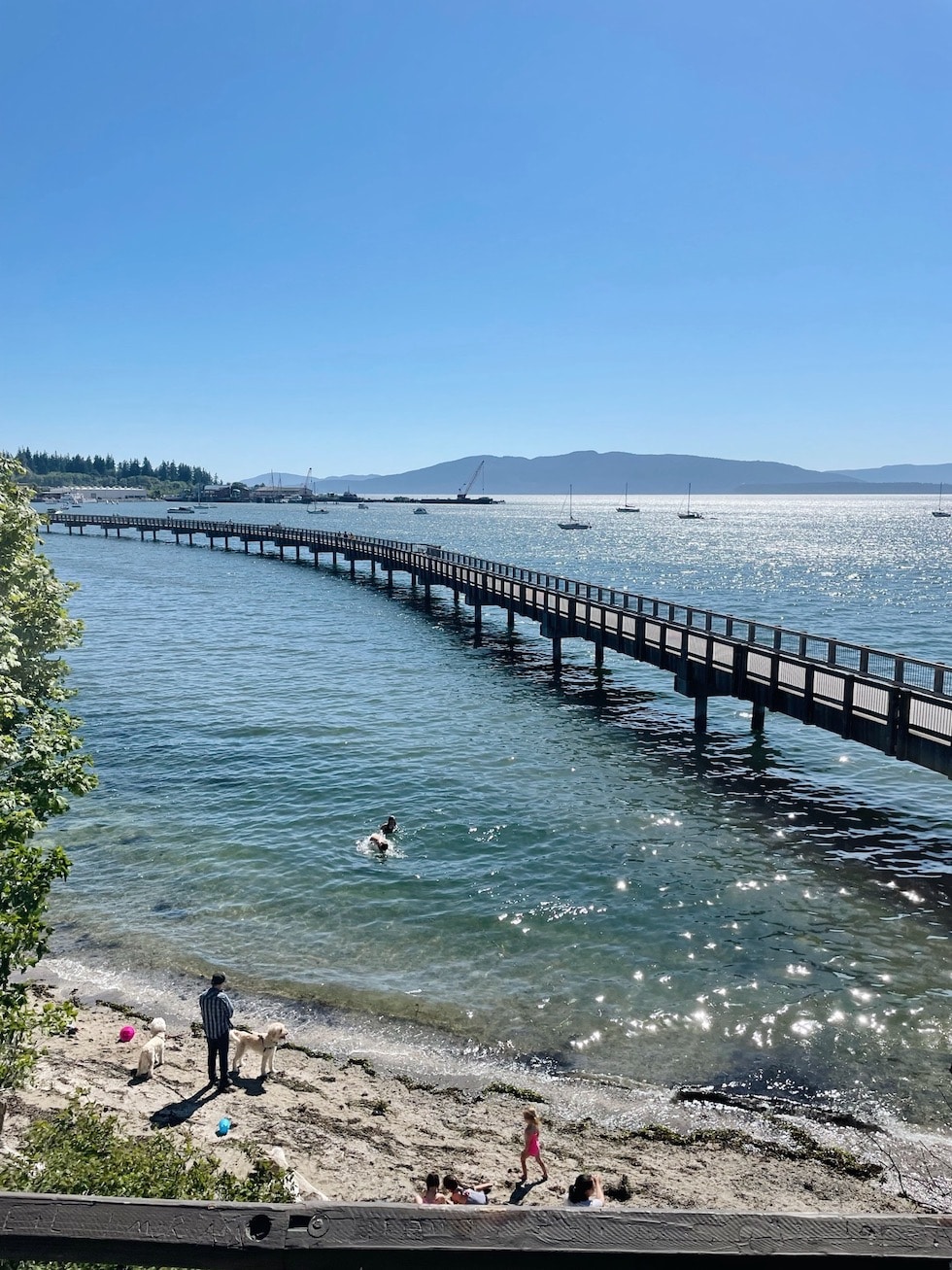 After that day on the boardwalk and the conversations that followed with our family, it felt so good to finally have a few things we were more certain about. The general location we wanted to be, the lifestyle we dreamed of, our willingness to sell our home, the possibility of my parents moving as well. We felt at peace taking steps forward towards those goals, knowing we would eventually find the house meant for us!
I'm a dreamer, but I'm also a terrible decision maker when there are too many directions we could possibly go. I get easily paralyzed just trying to decide which option is best. But once we felt at peace about moving closer to the San Juans, we felt like the hardest decision was made. We were ready to move forward in that direction, trusting the next decision and house would also fall into place when the time was right. And it did!
A dream house is a home that is meant for you.
Our new home feels like it was meant for us in so many unique ways.
But I'm getting ahead of my story again! Let's get back to road trip. We left for the day without any expectations of what we would find. We were just exploring the area and possibilities, not expecting to find "'the house." My husband and I decide we'd first stop at a house that was open. It was a large, fairly charming fixer upper with a lot of potential.
A garden snake crossed the front porch when I walked up to it, so I knew at that moment it wasn't the house for me. Ha! Just kidding, but I really don't like snakes. Besides the greeting from a snake, we actually did like quite a few things about the house. It wasn't super old but it was quite dated. It would have been fun in some ways to get a larger home and one we could remodel over time. The possibilities seemed endless!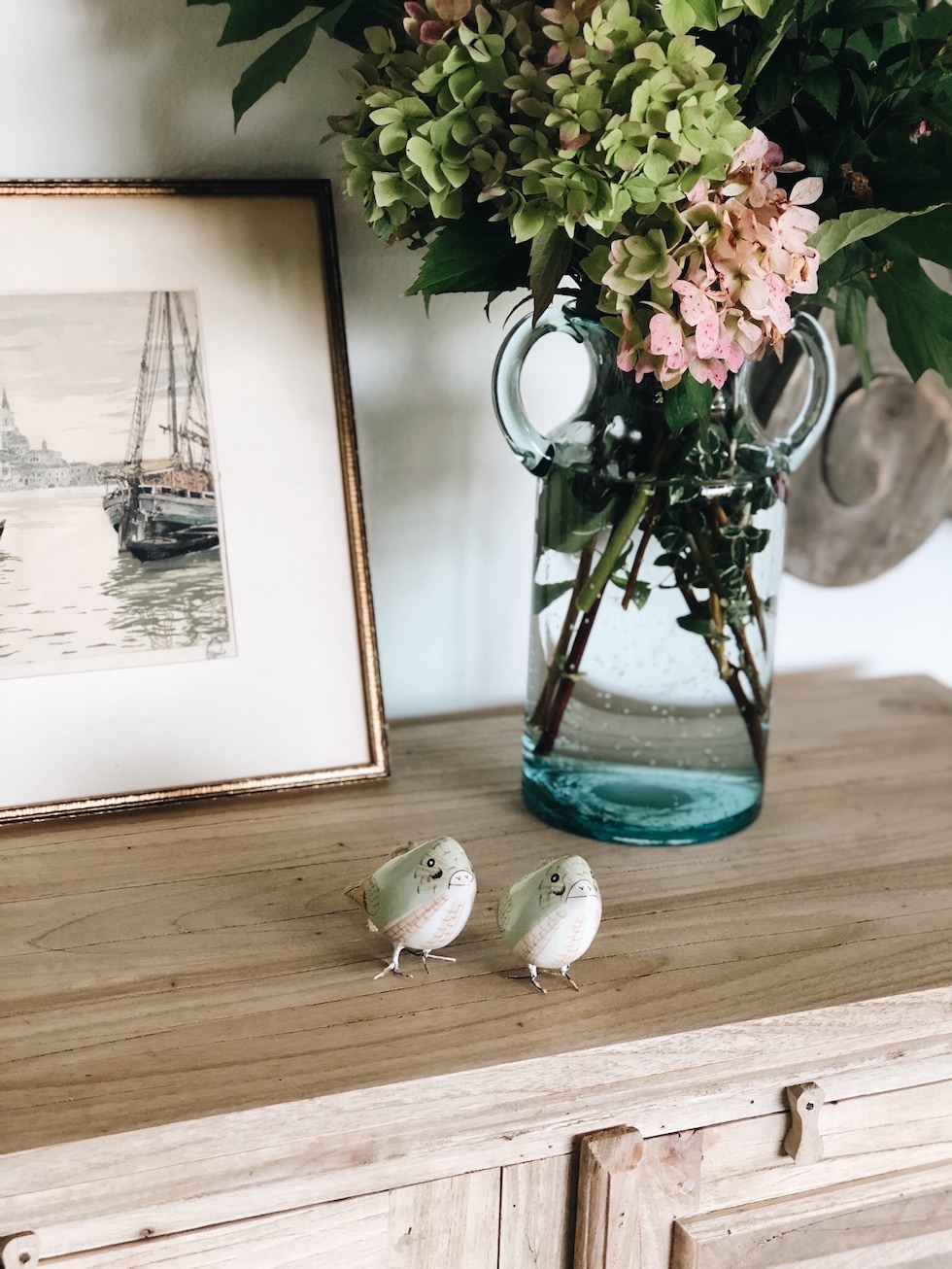 But over the coming days as we talked about the house, we realized that buying that type of property would also determine what we would be doing for fun over the next five or ten years. We would be managing all of the decisions, chaos, repairs and expenses involved in a big remodel and taking care of a large property! Would that be fun for us? It could be, yes! But also stressful and expensive. We would have very little time or funds for the adventures we wanted. Ultimately, we decided a fixer upper wasn't the direction we wanted to go in, at least for now! Besides, I wanted to see at least some water from our home and that house didn't have a view of anything but trees.
A dream house is a home that was planted in your heart.
There was a neighborhood near the open house, one where I virtually had stalked homes for years! We had never actually driven through it to look at homes in person (although we had been in the area many times). We had just saved a few listings over the years in the neighborhood and thought we might consider it someday, once we were empty nesters.
Since we were free birds now, I was excited to finally get to drive through the area and see it in person! As we drove into the neighborhood, I was wondering what my husband would think. He can be particular about neighborhoods, but we agreed on this one. It felt like a special destination. A place where we could feel very much at home.
There was actually a house for sale there, although it wasn't open that day. We drove by to take a peek at the outside. It was adorable, but I had already looked at the info online and felt like the square footage was probably too small for what I had imagined we'd be looking for.
So we parked the car and walked around the neighborhood to get a better look at what was there.
While I had been *hoping* my husband would like the neighborhood, I really wasn't expecting him to fall in love with it. But he did. After we explored a bit, he was the one who suggested we should call the realtor to see if we might be able to get in to see the house before we left. I was almost afraid to call. I was already in love with the neighborhood, but what if I fell in love with the house, too?
A huggable house
Years ago my husband and I started saying that we wanted to move to a "huggable house" someday when we became empty nesters. A huggable house was a term a realtor had used to describe a house we looked at many years ago. It was small, cozy and inviting. The kind of home that feels like you could hug it when you walk in. It's not too big. Not too fancy, but still so charming. We lived in a couple of huggable-houses over the years and they were always our favorite.
As we walked in to the adorable house that day, my husband beamed. He turned to me with a twinkle in his eyes and said "it's a huggable house." I knew just what he was thinking. It was charming. Cozy. It felt like the home we'd been dreaming of for so long. We fell in love with it in three minutes flat.
We walked out talking about how much we loved so much about it. It was what we had always dreamed about having. But it just wasn't what we thought we would be looking for at that moment. Besides, we weren't even prepared to buy a house yet. The market was crazy. Our house wasn't listed. You have to have all of your ducks in a row and we didn't. We drove away thinking as wonderful as the house was, it wasn't for us.
Yet, the house seemed to follow us home and continue to keep its doors open for us!
The dream house that was meant for us
The day after the open house I couldn't stop thinking about it so I thought I might as well text the realtor to see if the house had gotten any offers. He said they had a cash offer in hand. A cash offer felt like a closed door for us, so I said something like "I'm sure the owners are thrilled with a cash offer." He said to let him know if we'd like to look at any other homes! I wasn't interested in other homes at that time, so I just thanked him and went on my way, trying to put that house out of my mind!
But a few days later, the realtor texted again. The cash offer still hadn't been accepted.
Our family kept talking about the house.
Days later, the realtor texted again.
Their offer had expired. The door was still open!
The more our family talked about it, the more I became convinced this house really might be the one for us. We realized the area this house is in is even more perfect that we imagined for the type of fun adventures we (and my dad) had talked about. And I knew my mom would love working on this house with me and enjoy the neighborhood, she's a homebody and house-lover like me. We discussed floor plans, the property, expectations and fun / practical ways to make the small space work for us. This house was so cute already, we could literally just move in, relax and enjoy it as long as we wanted to. Yet it would also be a fun one to put our own stamp on whenever inspiration struck!
We loved that the location was not only ideal for our adventures, but we would still be close enough to our kids (even closer to one daughter who lives near, and close enough to our son to hang out with him any time, and within a few hours driving distance of our daughter and son-in-law and other family near Portland!).
Plus we would be surrounded by a smaller community, which we felt would be good for all of us in this season of life. And we would still be conveniently located to everything else we needed!
On our budget and in the locations we want to live, we always know we will have to make some compromises when it comes to buying a home. Yet the list of "pros" about this house kept growing. After we talked to my parents about the house and its pros and cons, and if/how this little home might fit into their dreams, we drove by it again with our daughters and son-in-law. We realized the house felt right in nearly every way that mattered the most to us in this season.
It felt like it really could be the one for us. I was holding back my full excitement over it, as it still felt like a long shot, but I also still felt at peace. I had committed to moving forward in our dreams with open hands and an open heart. My husband and I decided to do something that both scared us and brought us even more peace. We'd never know what would've happened if we didn't give it a try, right?
We started to come up with the plan for an offer. Just as we were wrestling over numbers and what do to, another text came in. They got another offer, so we'd have to hurry and get it in.
We finally got our own offer on paper.
Then we waited.
I got to call my dad on his birthday to tell him the happiest news.
Our offer was the one they chose.
His dream to have a place for adventures by the sea was coming true.
My mom's dream to have a new home to love was coming true.
All of our dreams are coming true.
There were a few additional hurdles we had to jump through over the next few weeks, but each time we thought we were running into a roadblock, a window or new door would fling open! It has been so comforting to know the peace we felt throughout the process was because it really is the dream home that is meant for us.
---
Our new house won't be a second home. It won't be a summer home. It won't be a summer vacation home, but we are going to live in it like we are on vacation EVERY DAY.
**** Click HERE for part three of this three part series where I will where I finally get to introduce you to our HOME SWEET HOME! ***
---
Be sure to follow along on Instagram HERE for behind the scenes, and subscribe to my newsletter here to stay in the loop!
Related Posts:
A Big Dream Coming True For Us