Kylee here with some house updates to share! As you know, my parents recently downsized and moved into their new home with my grandparents, which meant paring down for both of them on some of their furniture and decor items. I was the lucky recipient of some of their beautiful pieces (such perfect timing with us moving into our new home!). I thought it would be fun to share where some of their hand-me-downs have ended up around my house so far…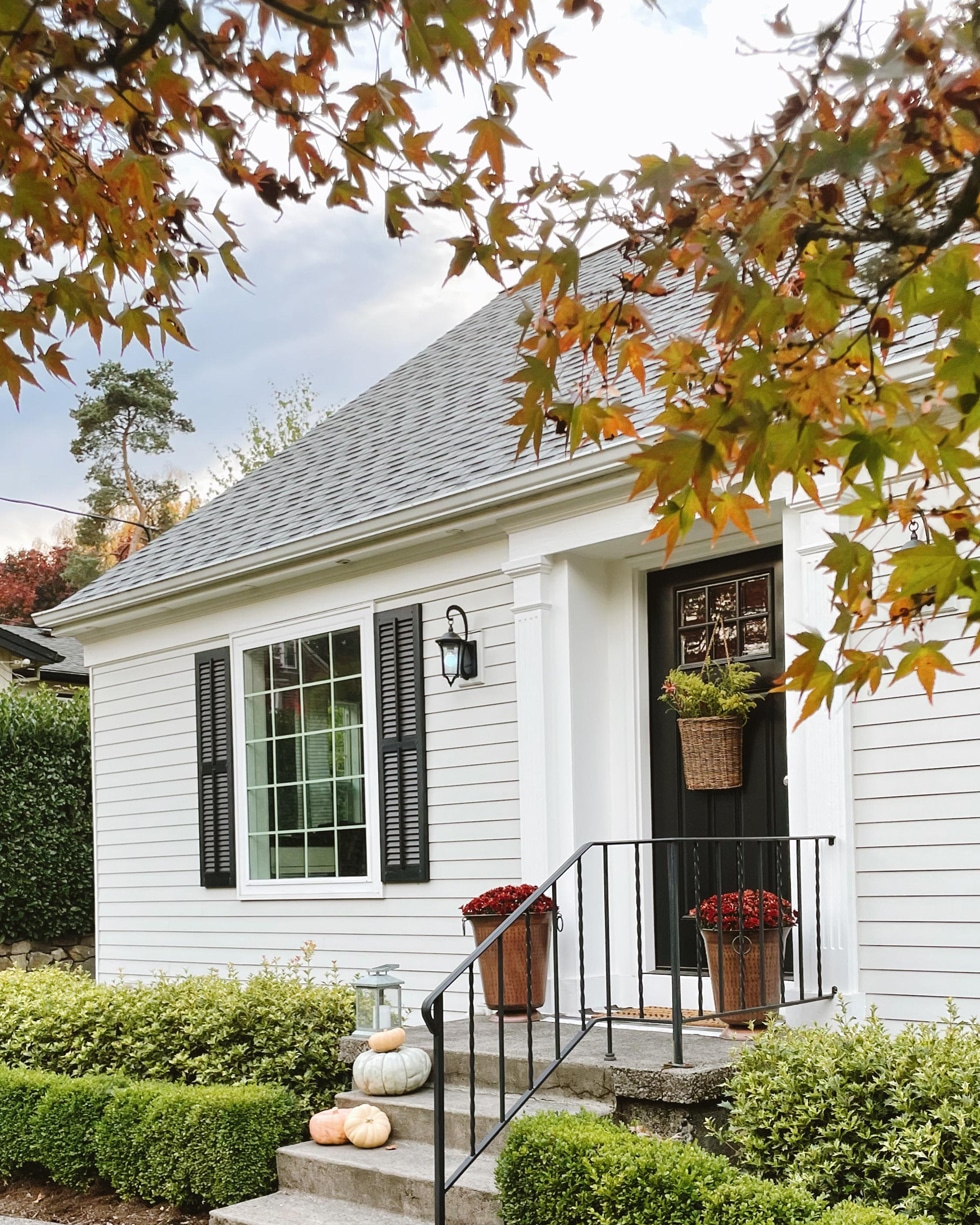 (Click and scroll photos above for source details)
First up, these pretty copper planters and hanging door basket are at my front door! The exact door basket is out of stock, but here is a similar one my mom has, and I rounded up a few more options above. I love the warm copper color of the pots and how perfect it is with all the fall color in our yard and neighborhood! They are going to be so fun to change up seasonally, too!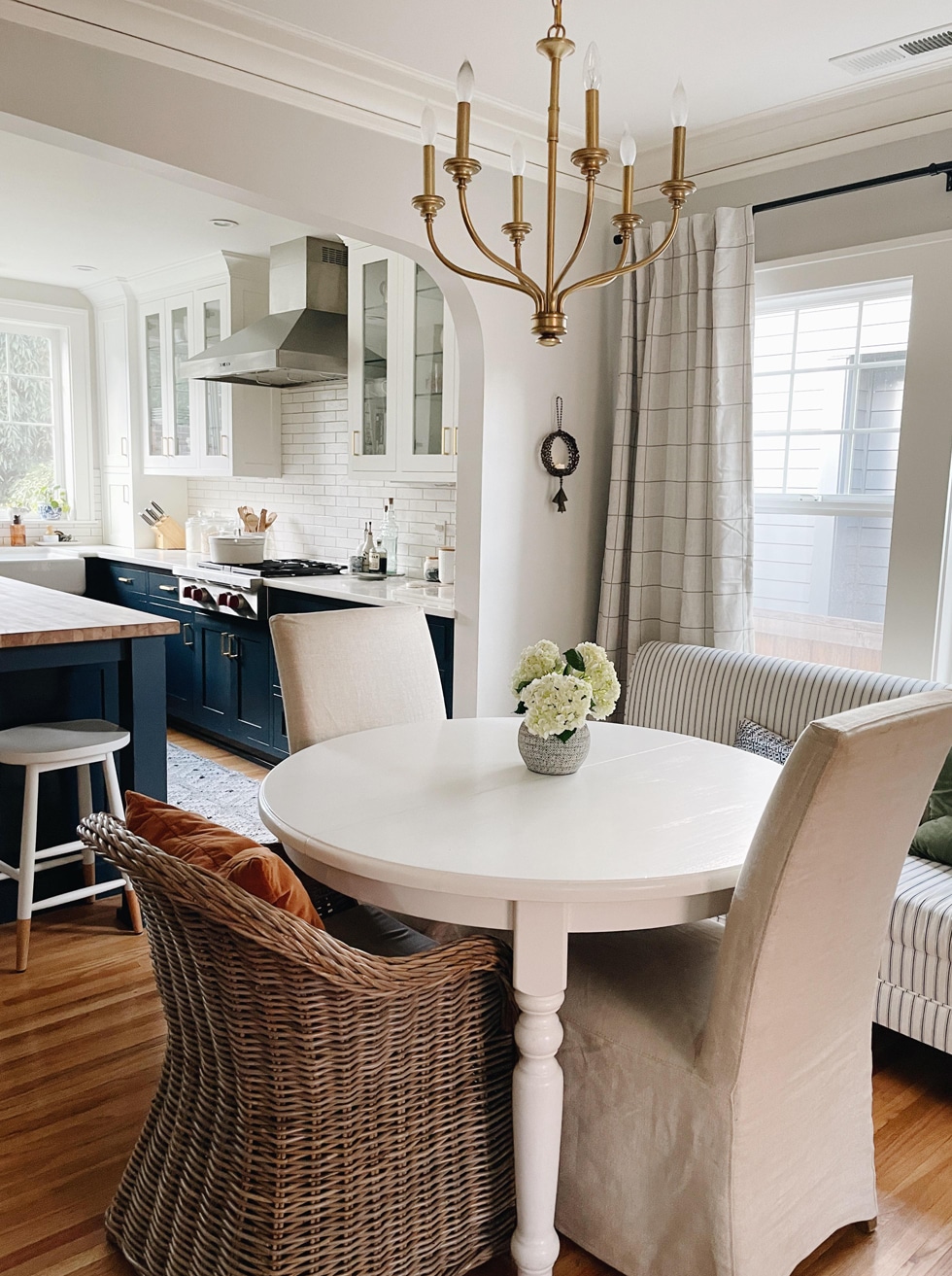 (Click and scroll photos above for source details)
Next, my parents' dining table, chairs, and banquette bench. The table was actually my grandparents' dining table before it was my parents'! This table has a long history with our family and I'm sure you've seen it many times throughout the years as it has traveled from home to home with my mom! So many memories have been shared around it and I'm so glad it will live on in my home as we create new ones. Also that cute little hanging bell/candle holder I snagged from her and it's adding a charming little touch to that corner!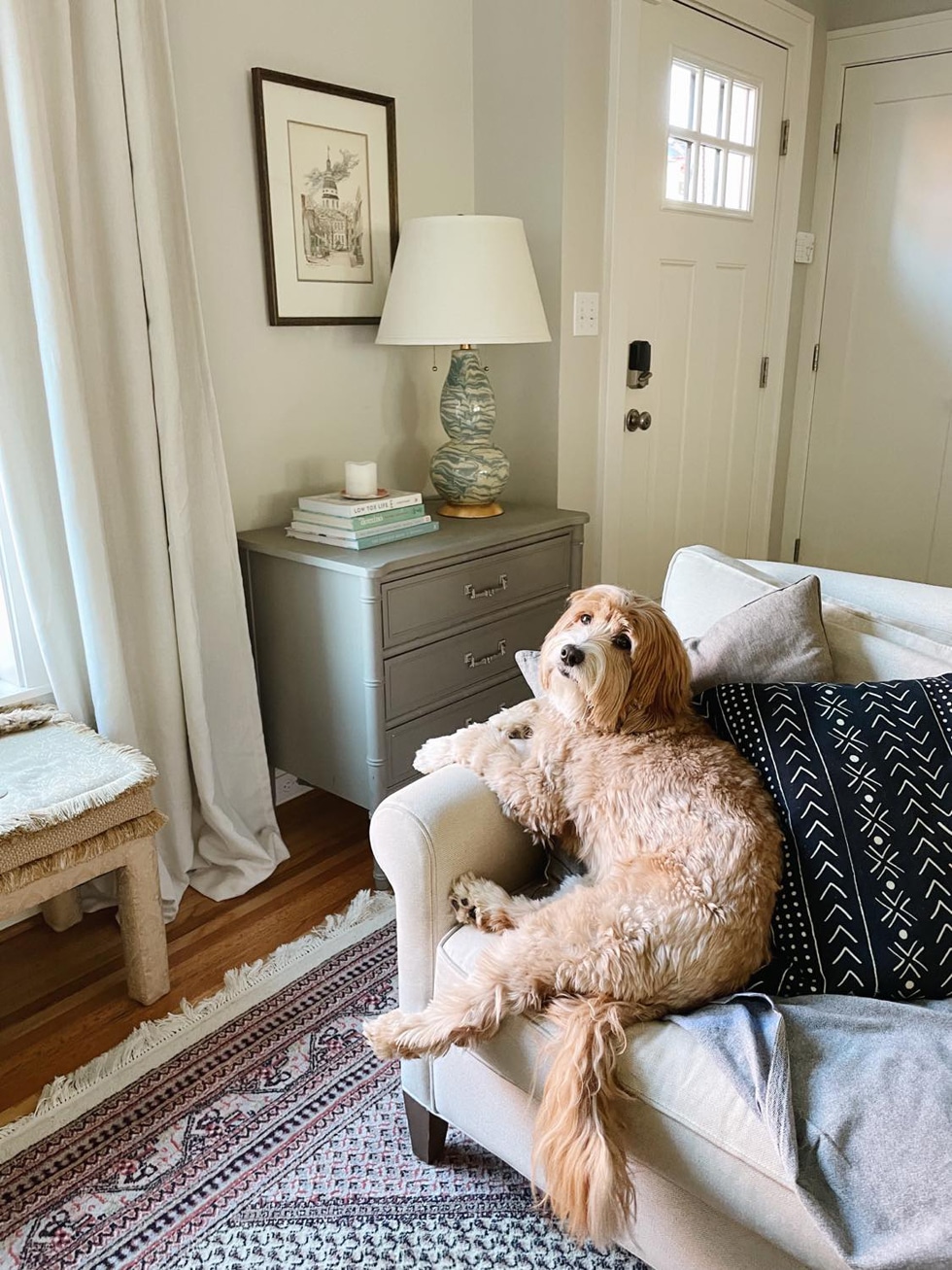 (Click and scroll photos above for source details)
I love this pretty blue and white lamp so much! I have two pairs of these lamps now and I'm still playing around with where they will go, but here is where one of them has ended up! Also the dresser was my mom's, it was a vintage piece my mom painted–you can see the paint color she used here. The beautiful rug belonged to my grandparents (also something I inherited during their downsizing!) and the pillow Leo is snuggled up against was also previously at my parents' home. :)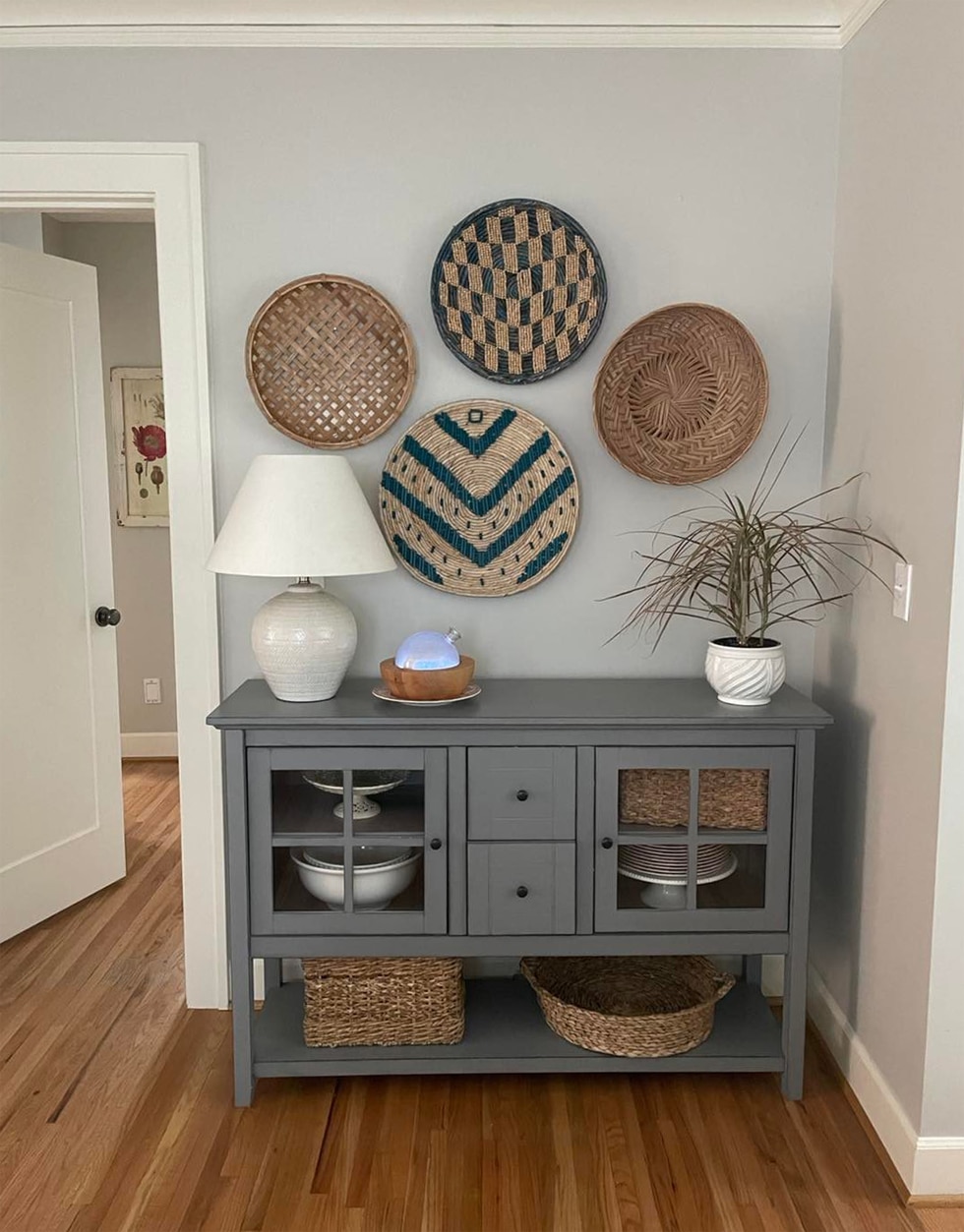 (Click and scroll photos above for source details)
This buffet cabinet is now happily living in my dining room (previously in my mom's dining room!) and storing some of our entertaining items!
I love how everything is coming together around here! I've always loved a collected over time look and I think combining the pieces from my mom along with things we already had is definitely giving that vibe! Many of these pieces I took without a clue where they would go and wondered if they would ever work out, but it's been so fun to try things out and be surprised with how well they fit, almost better than if I had picked them myself! It's helpful that of course she has great taste and classic pieces ;)
If you're not so lucky to have someone handing things down to you, I highly recommend scouring Facebook marketplace and craigslist for secondhand finds! It's not always easy, but if you are diligent about watching, you will find gems at great prices. And like I've been learning, snag anything you love and then try to find a place for it! Worst case, you resell it :)
There are a few more pieces as well that I shared over on my mom's Instagram stories the other day. If you missed it, you can watch them by clicking here! I'll keep sharing updates there and over on my Instagram if you want to follow along–I'd love to hang with you over there!
If you're new here or just catching up, you can take my whole empty house tour HERE, and see more of my house updates on the blog HERE!