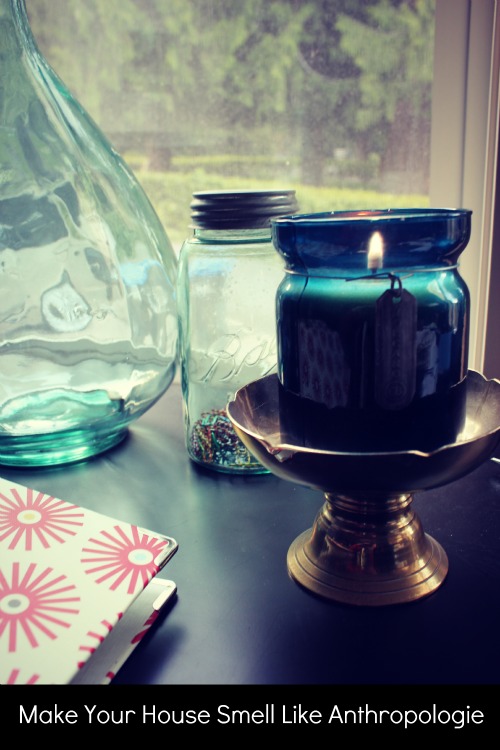 I wanted my house to smell like Anthropologie.
I know. I sound obsessed. I'm OK with that.
I want to LOVE being in my home as much as I love being in an Anthropologie store.
And a lot of that experience is how delicious it smells in Anthropologie. The scent makes you want to linger. To relax and stay awhile.
So, how do you make your house smell like Anthro? I knew you'd want to know too. It is a tough job, but someone had to do it:  I went to Anthro this week to find out. And I came out with a candle that smells completely like Anthro, because of course, they burn candles in the store. This one is called Volcano. Anthropologie describes it as smelling of tropical fruits, sugared oranges, lemons, and limes, redolent with lightly exotic mountain greens. Nice. To me, it just smells like heaven.
And now, my office smells like Anthro too.
And that makes me very happy. And, it makes me want to linger in my own office and work, instead of going shopping.
It is a business investment. Yeah, that is what it is. Worth every penny.
Update 2015:
I still love this candle but I've found a more natural way to scent my home. Now I use essential oils and my home smells absolutely DIVINE without adding chemicals in the air. Here's my natural home scent recipe. Order Essential Oils and Diffusers here.
Do you have any Anthro candles?
What are your favorite scents for your home?