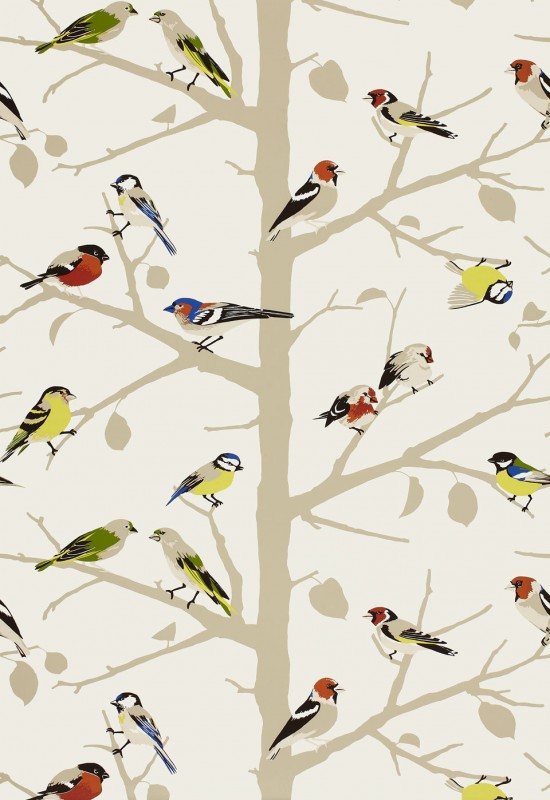 M many of you asked if I knew the source of that fabulous bird wallpaper featured in the powder room of Sarah's House Season Four. Can't say that I blame you for wondering, it is a pretty striking paper! I think it makes a beautiful statement in the powder room.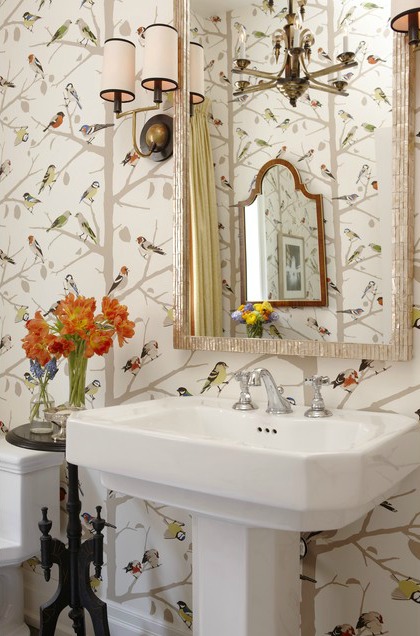 Well, I didn't know the answer so I did a little research and found the wallaper, so if you are wondering, it is a Schumacher paper called A-Twitter! Love that name! I just watched the Sarah's House episode on HGTV featuring the powder room and it really looks amazing! Kinda makes me want to "put a bird on it" and wallpaper my powder room.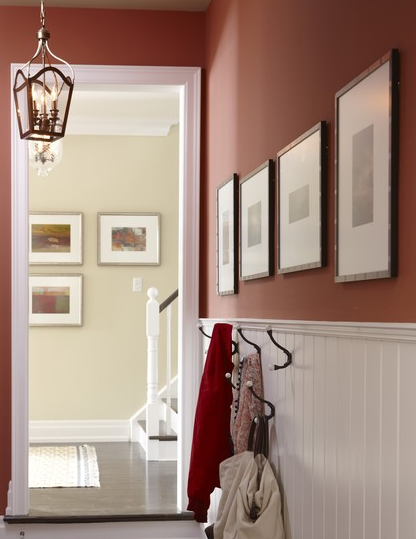 I love how she pulled the orange color from the birds in the paper and painted the adjoining hallway in a complementary color to achieve that beautiful flow and connection from room to room! Gorgeous!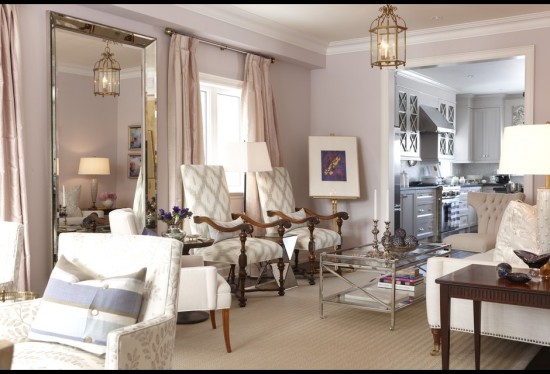 Did you watch the first day of the Sarah's House marathon? I only had time to watch two episodes so far (I DVR'd them!), but I cannot wait to see more. What did you think about the lavender living room? I don't generally like light lavender or pink for a color scheme, but I do think it is a beautiful room.
My favorite thing about this series is that she focuses on how to take a builder house up a notch in quality and style, and discusses what makes sense to upgrade and personalize in a brand new house. It looks like a really fun series so far!
Have a great day everyone!