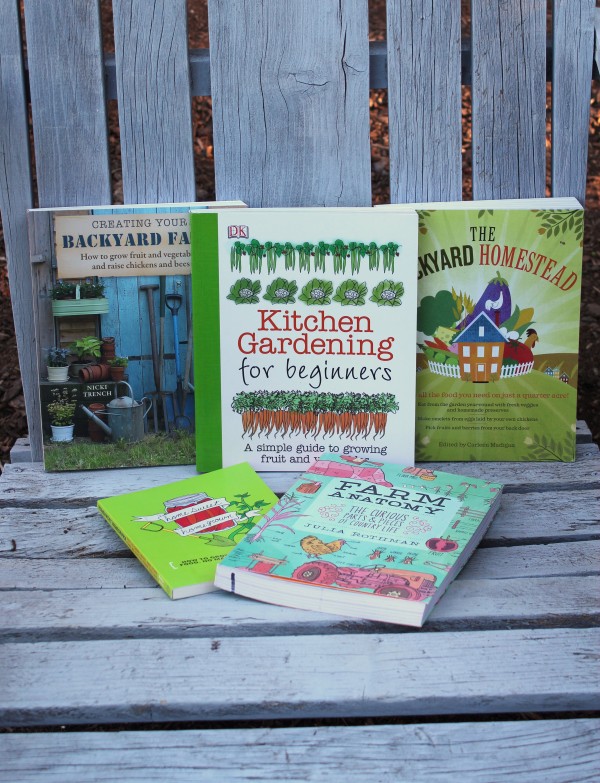 While we were buzzing through Portland recently after dropping my son off at a filmmaking camp with his cousin, my daughter and I stopped in our favorite bookstore, Powells. Amazing bookstore if you ever have the chance to go! We spend hours in there browsing books.
So what books did we come home with this time?
A giant stack of gardening and backyard farming books! Oh yeah.
I stopped short at buying books about chickens but OH MY, I've even fancied the idea of a chicken or two!  Especially after seeing them on the front steps of MY DREAM HOUSE, below (which I still can't stop thinking about).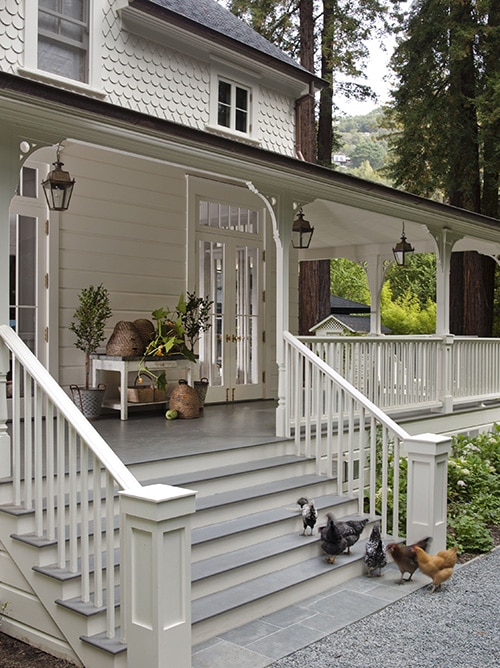 What would Jack & Lily think of chickens?
I think they would LOVE them!
We've been figuring the zones for my backyard and pretty much have decided exactly what we want where, so we've made progress. I for sure know I want a vegetable garden in one corner of our yard.  But I'm not sure the vegetable garden will really happen until next year, though. I have more ambition than time unfortunately. I also picture a few climbing roses and a fruit tree or two!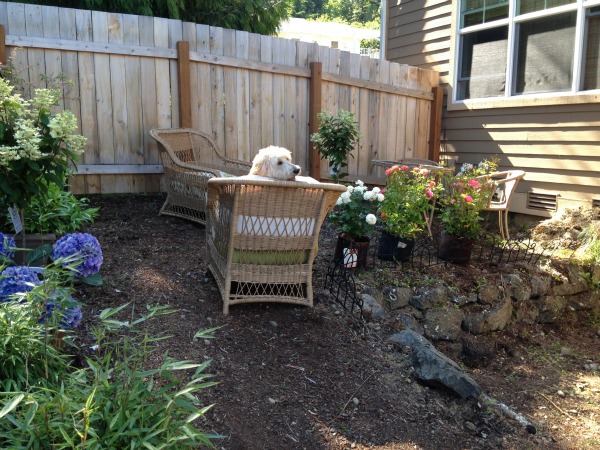 Right now all we have is a bunch of  plants I've been buying to help get us inspired for what will eventually be what my daughters and I are calling our secret garden. For girls, of course.
But for now Jack thinks it is his special garden.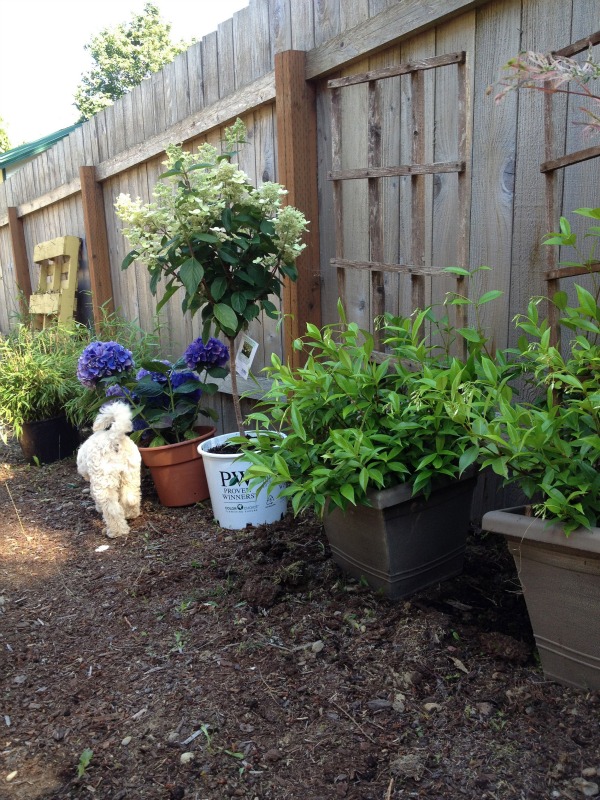 Because our backyard is a layer of dirt over rocks I am going to hire help to dig holes for plants. I LOVE buying plants but I don't like digging holes through rock. But somehow it helps motivate me when I see all the plants in little groupings in the backyard so I buy them even though we can't yet plant them. Hopefully in August we'll get them all in the ground.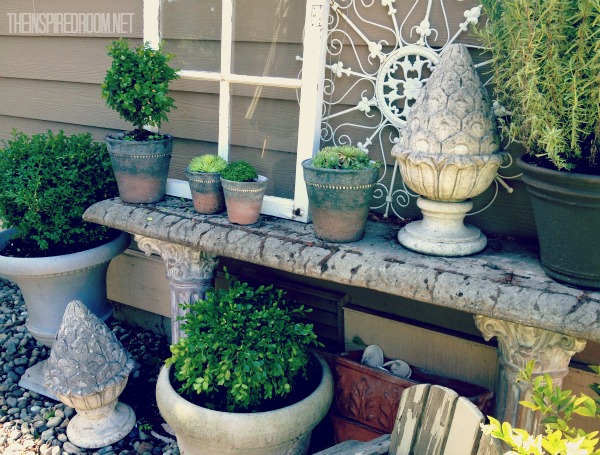 I still use my potting table, I have so much fun planting stuff in pots!  I love container gardening. My favorite gardens are actually filled with all kinds of potted plants, especially boxwoods, and lots of crushed gravel walkways.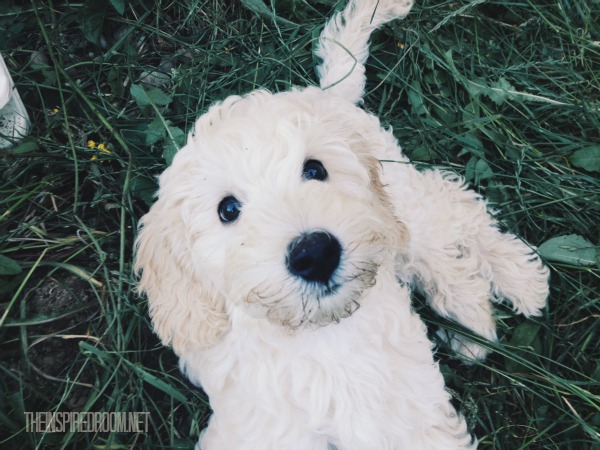 Jack & Lily love running around in the backyard while I plant my pots. Their favorite thing to do is dig holes, thus the perpetually messy face you'll see on Lily, haha. They are so good at it I'm thinking they might be able to dig all the holes I need for my plants!
Do you have a backyard garden? What are your favorite things to grow?