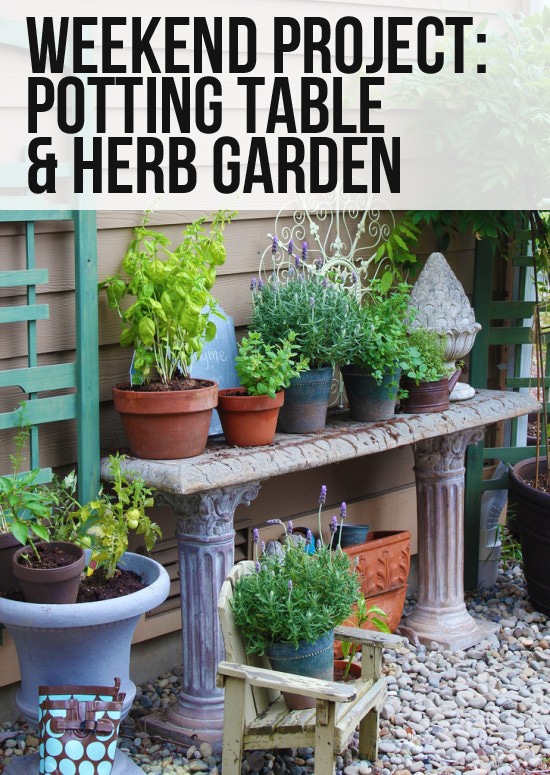 Another weekend project outdoors … DONE! I'm on a roll finally! GO ME! I've always enjoyed being inspired by photos of potting benches tables. I'm not sure what it is about them, they are just so charming — and practical too.
Potting Table:
A place to spend some time cutting herbs, potting new plants,
and just being inspired by the garden.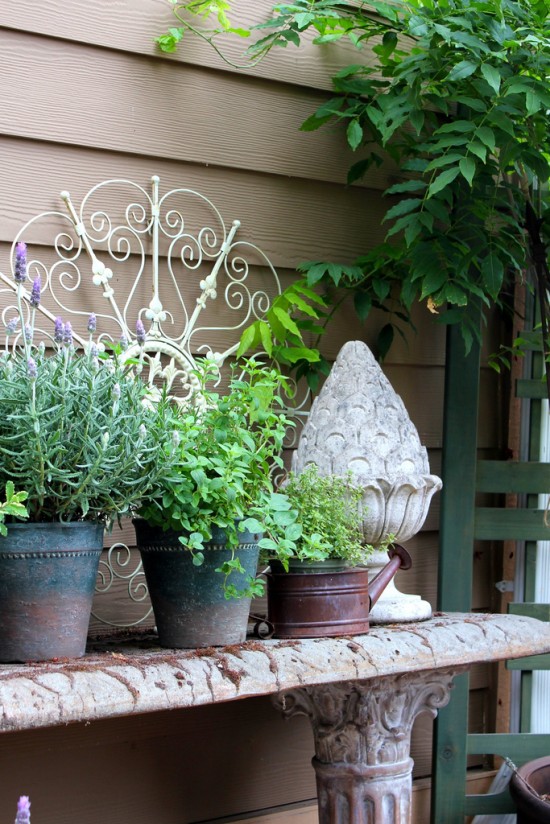 I've shared several posts of ideas for potting tables, and potting shelves over the years, including my dreams of having my own someday. Yes it is true. I finally got around to fulfilling my wish for my OWN potting table.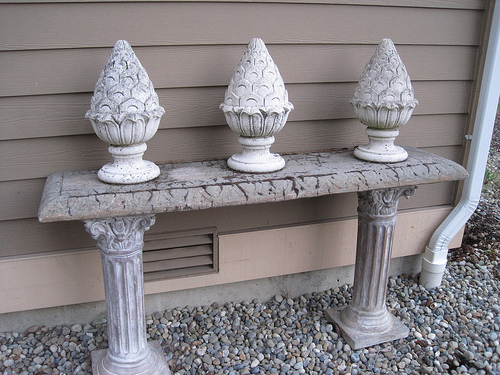 Here is what I started with, a blank slate and some fun garden accessories. This table was something I brought from my old house. It has just sat here, barren, for the past couple of years. Waiting. and Wondering. WHEN will she use me, again?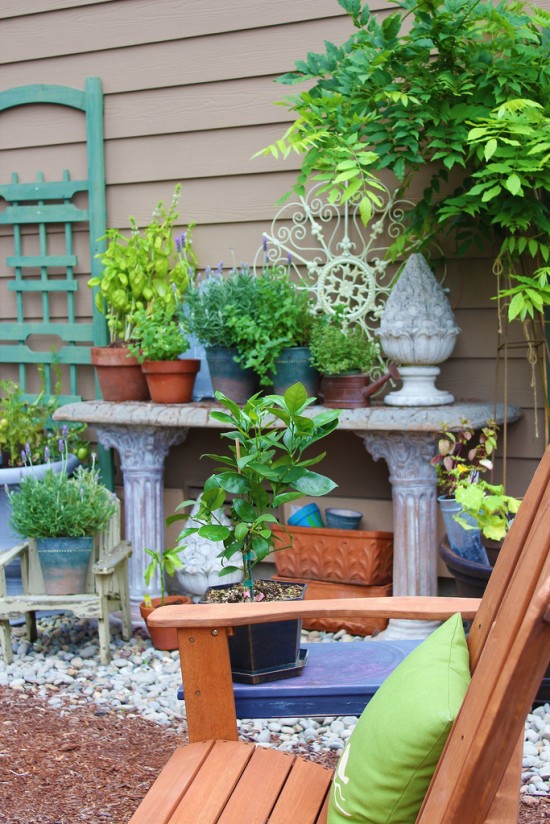 Behold, the beauty of plants.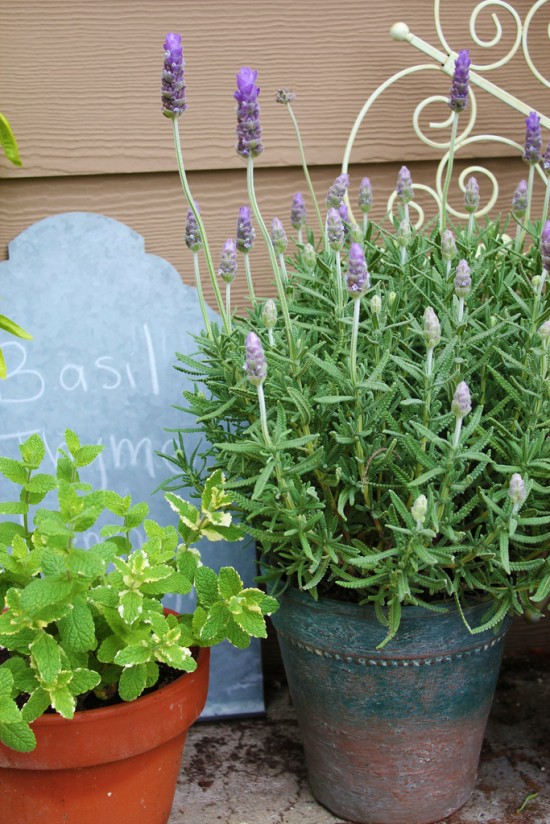 Embrace the aroma. Too bad we don't have scratch and sniff blogging yet. I'm totally going to get rich by inventing that someday.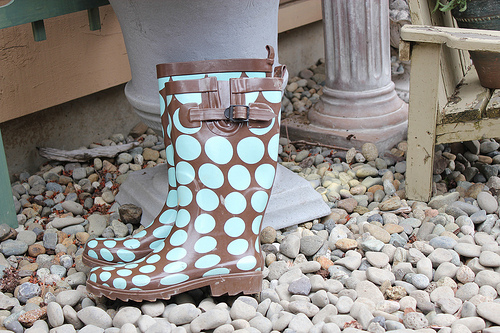 Gotta have some rain boots if you are going to be a gardener in the Pacific Northwest.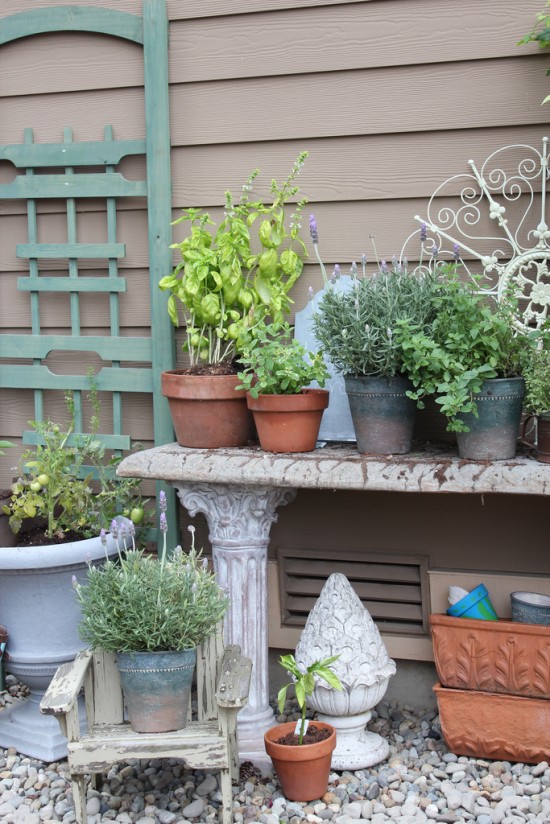 The potting table as viewed from out new fire pit area (another weekend makeover!). I even have a little patio sized orange tree. It smells heavenly. Again, need the scratch and sniff blog platform.

So, to make this potting table dream come true in a weekend, I gathered up a few pots, herb & vegetable plants from Lowe's, pretty green trellises, an old chipped up Adirondack chair hand made for my daughter when she was a baby by my uncle, and a few accessories and I have a great start to a potting area that I hope will only grow into a lovely kitchen garden over the years. I'm pretty pumped about this.
How is your garden growing this year? Do you have a little place to plant pots?
Many thanks to Lowe's for the fabulous opportunity to re-do my outdoor spaces this year! More weekend makeovers to come! Lowe's provided the pots, plants, trellises, vines and the green pillow featured in this post.