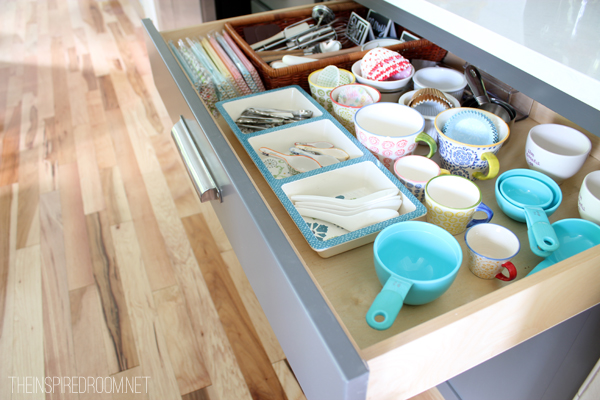 In January I shared my home goals for the year, which basically were to go room by room, space by space and address the function and organization of each area of my home. That meant possibly adding new furniture or built ins but also addressing the smaller details like adding hooks and the organization of drawers and other spaces of the home.
It was a lofty goal to consider the function of the entire house, but I've found that by shooting high I am much more likely to make noticeable progress! :) I may not get to every space I dreamed about, but at least I will be further along than I was when I started the year.
After living here for five years now (woot! I've crossed over into a personal record for living in one house without plans to move!!) I finally feel like I am able to focus on the finer details of my home's function. I know how we live in this house. I know where the messes and clutter happens. I know why. And because I am well aware of what doesn't work, I can work on finding solutions that change how we live in our home.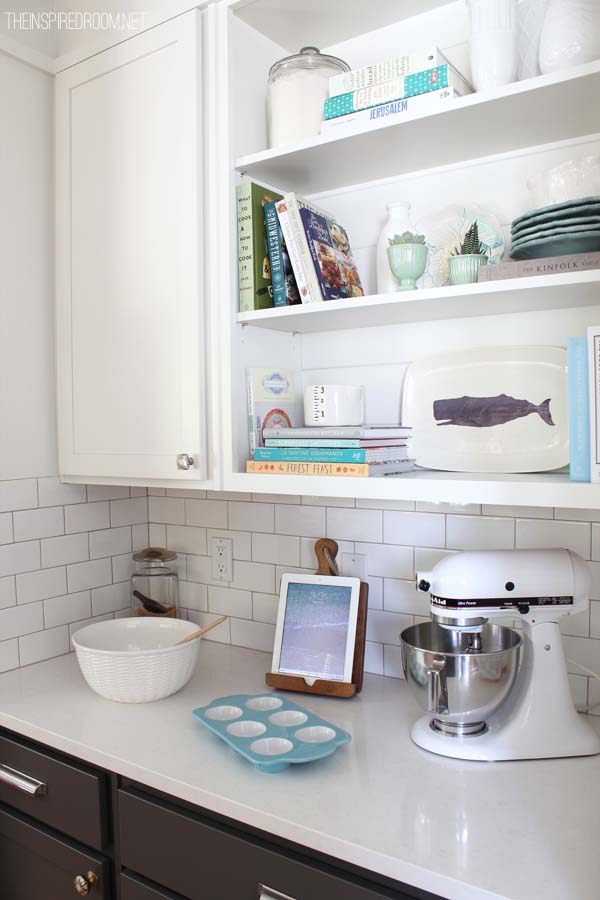 And as I have paid more attention to improving the function, I'm also enjoying that it is translating into a more lovely, serene and "put together" feeling in every room! I'm quite pleased with how the house is coming together this year in so many ways.
Even though I know I've been working on it for five years so it really isn't an overnight process, this phase is super fun for me because changes are much more visible and come together more quickly than they did earlier on.
You've seen in some rooms this year that I am adding functional furniture to transform a few rooms (particularly in the gathering room and the family room). It's been amazing to me how a new cabinet changes so much about how a room feels! I'll share more about the progress in another post.
But today I just wanted to share a simple five minute makeover that made me so happy!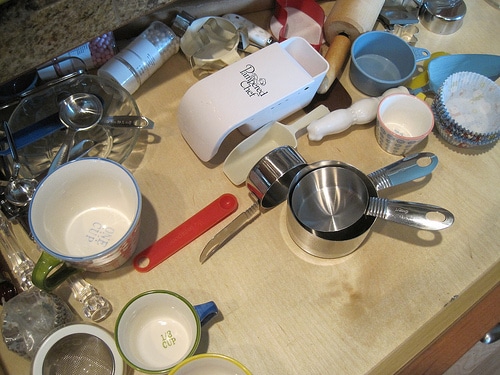 For years my kitchen drawers just looked like that photo, above. That was taken before I remodeled the kitchen, but it has pretty much been like that every since. Not terrible at all, it was just very casually organized. Which is fine, of course, but I just took it one step further.
It occurred to me this week that with just a little rearranging, I could organize our baking drawer to be a little more lovely by just using what we had around the house.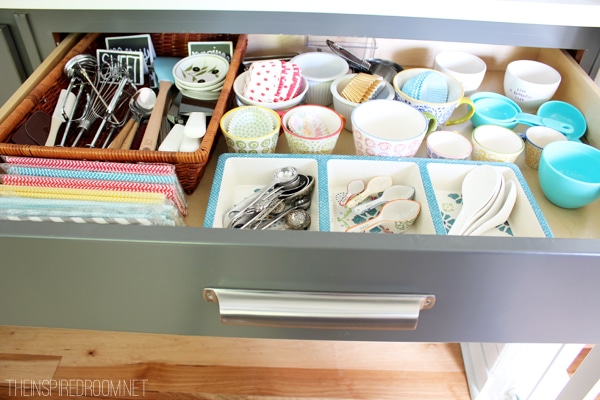 I didn't have to go out and buy anything, make anything new, or set up any elaborate organizational system! I just had to think creatively.
An old unused basket corralled some random accessories in the drawer. My cute measuring cups could hold muffin papers. And a three section serving dish we only use on occasion would be a perfectly charming sorter for measuring spoons. That's it. Easy as PIE.
Now I smile every time I open my baking drawer.
It just took a few minutes to add a little more beauty to a drawer we use on a regular basis, simply by using what we had in a creative new way! Quick little projects like this keep me inspired and motivated!
Isn't it fun to organize and beautify one drawer and enjoy almost instant satisfaction?
Here's a quick challenge for you! Find one drawer to work on this week and make it prettier than it was!
Related Post:
Let's Get Organized {Happy Drawers}