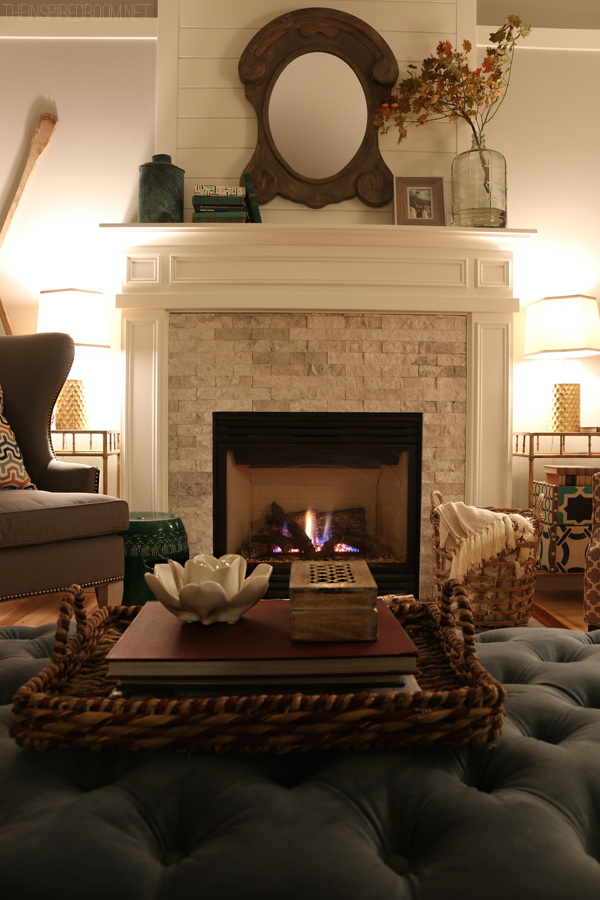 One of my favorite things in the fall is sitting by the fire in the evenings. You may have seen this photo when I shared it the other night on my Facebook and Instagram, but in case you missed it, :) sitting right here in this spot getting all cozy really is one of my favorite fall rituals.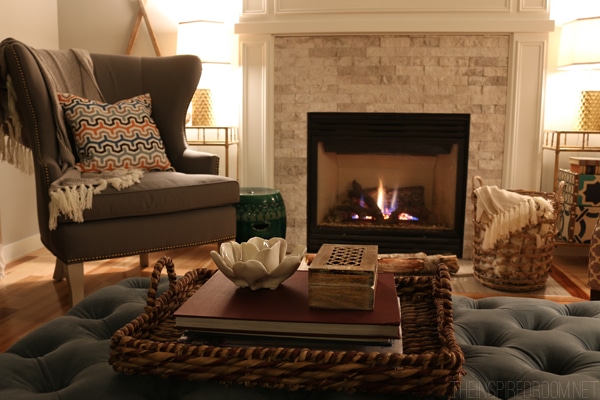 I turn on the lamps, shut off the bright overhead lights, and curl up on the sofa or a chair to read, write, or just chat with whoever is around. We don't have a TV in this room so it is really quiet and peaceful. I look forward to the evenings so much in the fall!
Do you have a fireplace you can curl up by on a chilly fall evening (as soon as it is cool enough where you live!)? Even if you don't have a fireplace, you can light a few candles and maybe start a new fall evening ritual as a gift to yourself, relaxing by the flickering flames of a warm fire.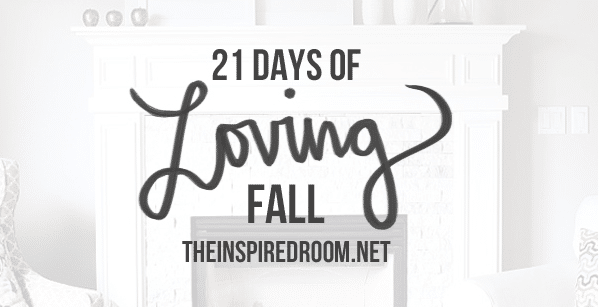 Related Posts:
Loving Fall: Intro, Day One: Getting In the Rhythm, Day Two: Quiet, Day Three: Cozy Imperfections, Day Four: Rust, Coral, and Orange Fall Inspired Rooms