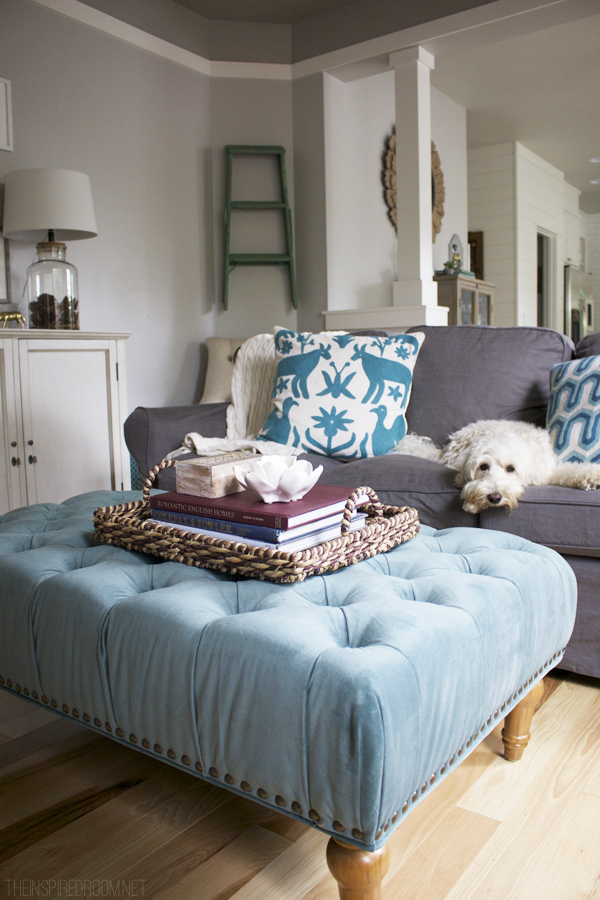 Fall is the season where I want everything to be COZY. My plush duvet slippers feel so cozy. My yoga pants feel so cozy. My fireplace is so cozy. EVERYTHING IS JUST.SO.COZY. Except my family room. That was not feeling at all cozy after the "dog barf episode" involving our white slipcovered sofa.
In disgust after the incident, I threw away two of the three seat cushions so the shell of the sofa has just been sitting there in the family room naked and unusable. Without its seat cushions, it wasn't cozy or comfy at all. My whole family room felt disheveled and torn apart.
Sadness. That's not how I picture life at home in the fall.
I cleaned the sofa really well so it didn't smell anymore so YAY for that, but still. It didn't have cushions. Not ideal.
Once I realized my new sofa wasn't going to get here until after the holidays, I decided I just couldn't take an entire winter of an UNCOZY disheveled family room. So either I was going to have NO sofa (which was an option, but still, NOT COZY) or I was going to get creative with the cushions and make the old Pottery Barn sofa work for another four or five months.
Years ago when the back cushions began to lose their fluffiness and started looking really flat and saggy I supplemented each of the cushions with a bed pillow inside of the zippered slipcovers. While it wasn't a perfect solution, it was a "good enough for now" idea. The cushions felt much more firm and comfortable.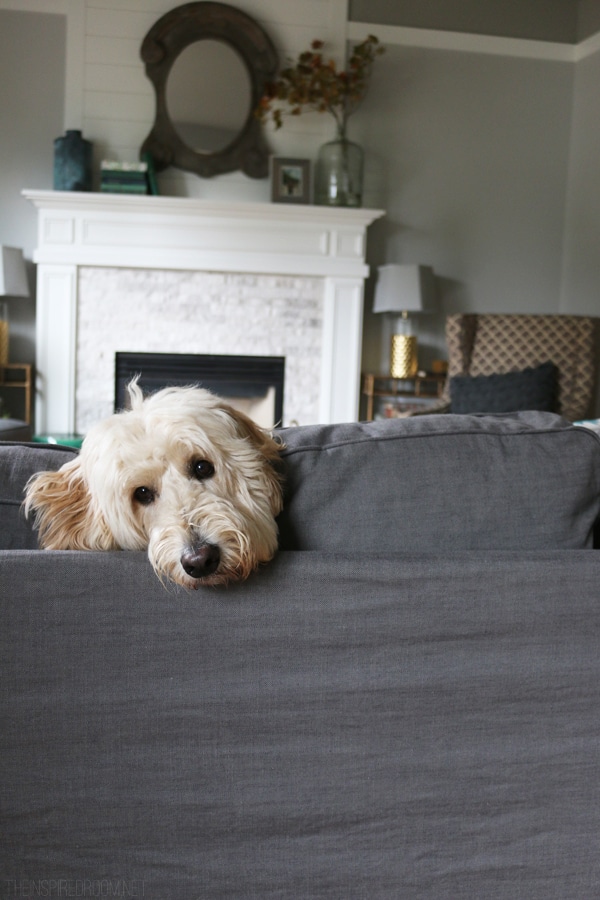 So armed with my "I can make this work" attitude and a determination to put my family room back to a cozy state for fall and winter, I sent my husband to the storage space under the house for the gray slipcover I bought a few years ago at IKEA, and then I dug around in the garage and found two back cushions from outdoor chairs that would work just fine as temporary seat cushions (the outdoor seat cushions weren't the right shape for my slipcovers).
With only one of the original cushions remaining in good condition and the rest being comprised of bed pillows and outdoor cushions, and a less than perfectly fitting IKEA slipcover, this isn't exactly a classy upscale sofa. But then again, we aren't classy upscale people so I guess it suits us just fine :). Besides, the gray is kind of a nice cozy change for fall. I was happy to have a functioning sofa for my friends to sit on for a baby shower I hosted this week and I'm thrilled to have something to curl up on until the new sofa arrives! :).
And Jack & Lily are happy to have their sofa back, too (that's not exactly good news, though, hahah).
Cozy imperfections, that's what I'm talking about.
Let the fall coziness continue. Amen?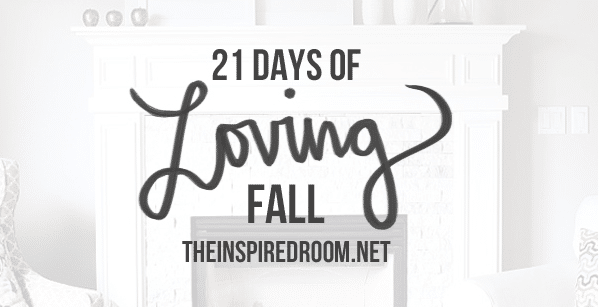 PS. For those who have asked, here's a link to my tufted ottoman!
Related Posts: 
Loving Fall Day 1: Getting in the Rhythm, and Day 2: Quiet
The Truth About White Slipcovers: Part 1, and Part 2 (Pet Edition)
Creating a Cozy Corner for Fall on eBay