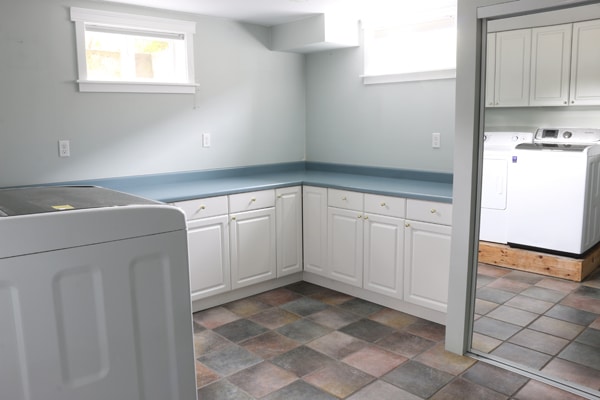 What a week! Technology has not been my friend. From the dryer breaking down, leaving us with draping laundry to dry all over the house, to my blog practically combusting before my eyes and the resulting havoc of trying to piece it back together again (with the help of my patient tech person, Ted) I'm ready to just focus on PRETTY & PLEASANT THINGS. Shall we?
Be sure to scroll all the way through the post to see both my laundry room and some lovely laundry and craft room inspiration photos at the end.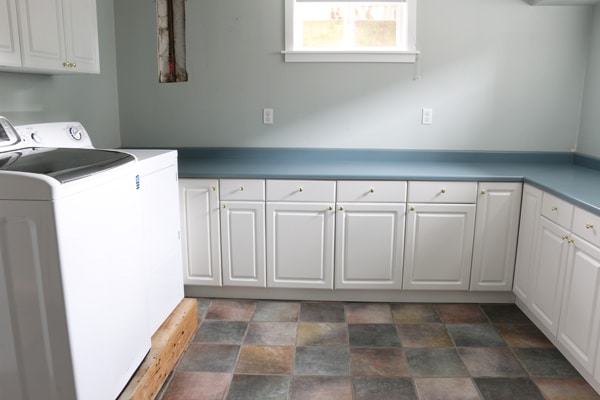 I've been taking you on little tours through several rooms in my new house so you can see what we have to work with, the pros and cons of each space, and some inspiration rooms that might give us a vision for the direction the room could go in time.
As I'm thinking through each room and getting to know our home, I am also starting to get inspired with a feel for the house as a whole and understanding better what it wants to be :). I'll put together a post on the overall vision for the house, soon, too. SO much fun to dream about it!
So far I have shown you the inspiration for our entry and our living room. Today I thought since I've spent so much time thinking about laundry this week, we might as well hop downstairs and check out the laundry room so you can see where I've been hanging out!
It is one of my favorite spaces in the house already, so I think it will be a lot of fun updating it!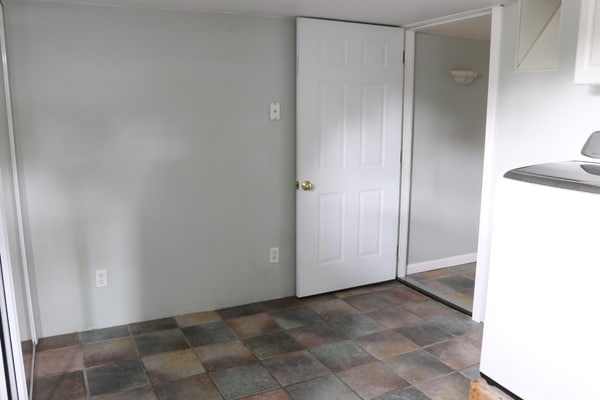 While our laundry room is in the basement of our house, it is much more inspiring than any basement laundry room I've ever had! This isn't a dark, creepy or dreary room you dread going to thank goodness! It is light and cheery. I actually enjoy going into the laundry room, even though we haven't yet solved our dryer problem :).This space is just overflowing with potential, don't you think? Imagine this room as the most adorable craft room/laundry room or a mudroom/laundry room? Can you see it?
Here are some of the pros:
Nice tile floors
Tons of cabinet space and counter space
Two windows for lots of natural light
Large size room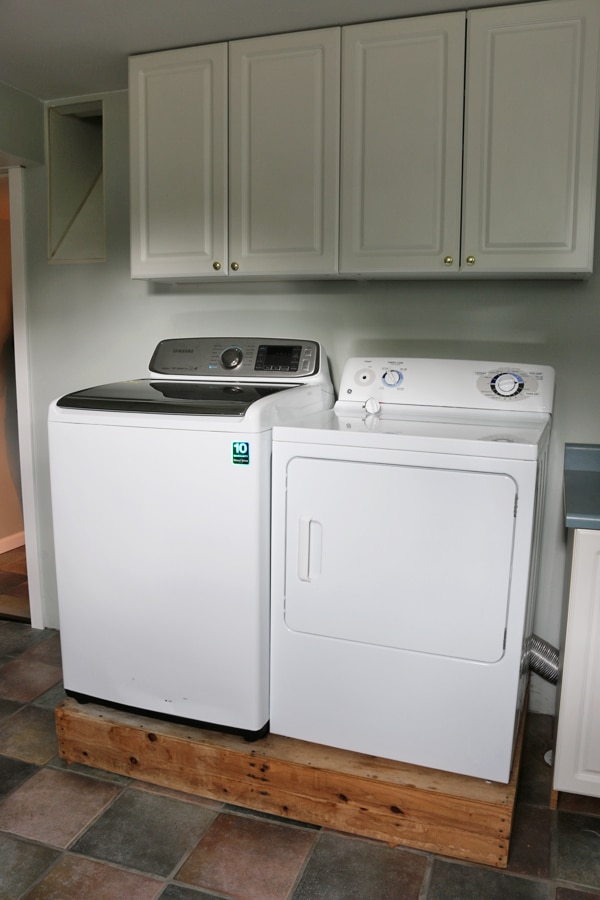 Here are some issues to deal with:
Broken dryer
I cannot reach into the washing machine because it is up on a pedestal and I'm short :)
The plumbing is exposed in one place on the wall
The room doesn't have a laundry sink so that might be something to add in the future
Ideas to consider:
New counters
New hardware
Additional millwork
New lighting
Functional and attractive organization
Cute accessories
Space for crafts or projects
Fun rug
Could change the mirrored doors to the furnace and water heater closet
Cosmetically this space is already very pleasant to be in. It was SO nice to move in and already have a great start in this room, but how much fun will it be to make it our own? There are so many things we could do in time and many of them will be easy enough to update right away.
Another great thing about this space is it has a tiled hallway leading up to it from outside the lower family room, connecting the garage, a bathroom and this room.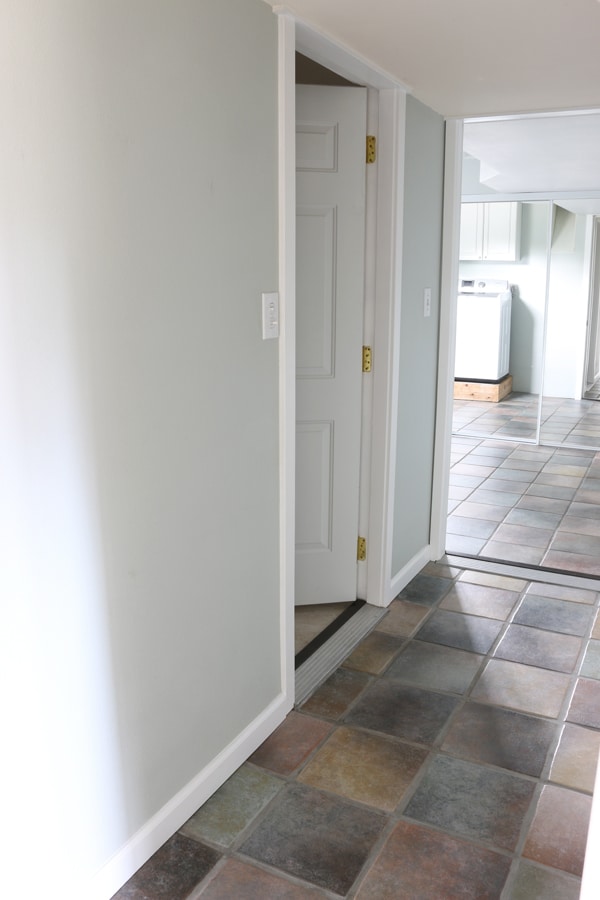 The hallway also has a lot of potential to be a continuation of the laundry room's functional space.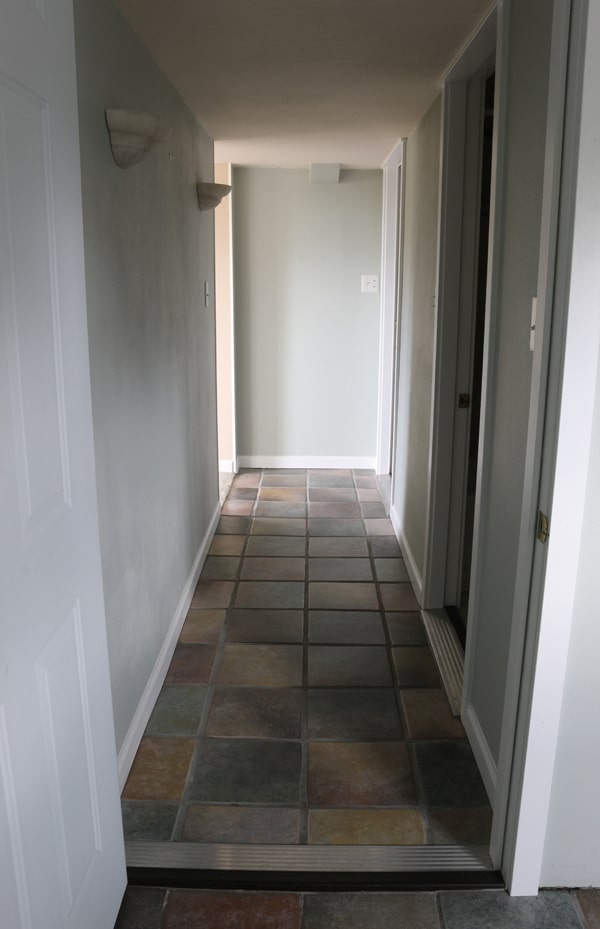 I love that the hallway offers additional wall space, which will provide even more opportunities to personalize the space with organization and decor.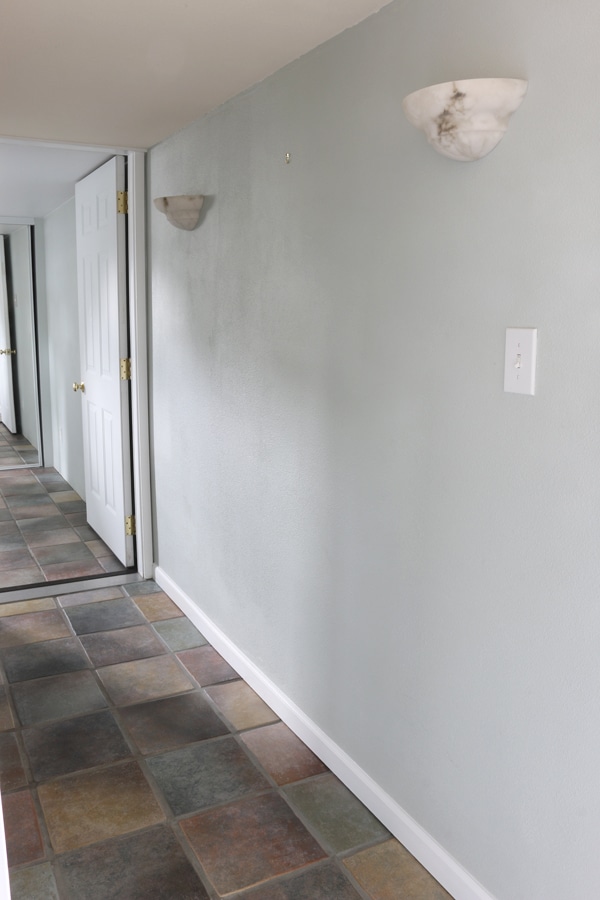 The paint color is a nice pleasant gray blue so I'll be keeping that for now at least, so I can begin with just making this space more functional. I love that there are spaces wired in for sconces. My wheels are turning for what this hallway wall could look like!
I've gathered up some inspiration pics for our laundry room that might spur some ideas we could mix and match to make this laundry room the perfect space for our family. What ideas do you like? Enjoy!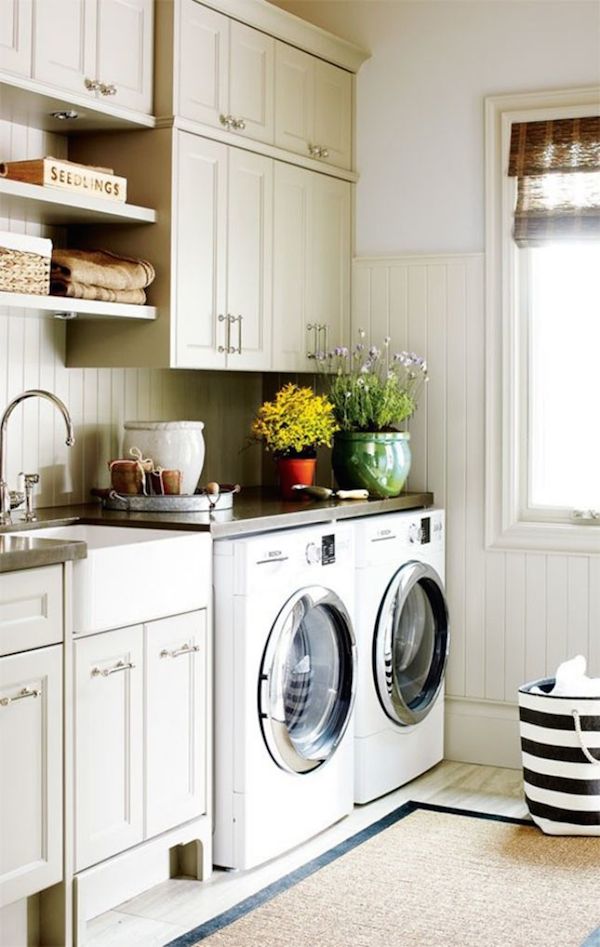 Style at Home (Photography by Stacey Van Berkel)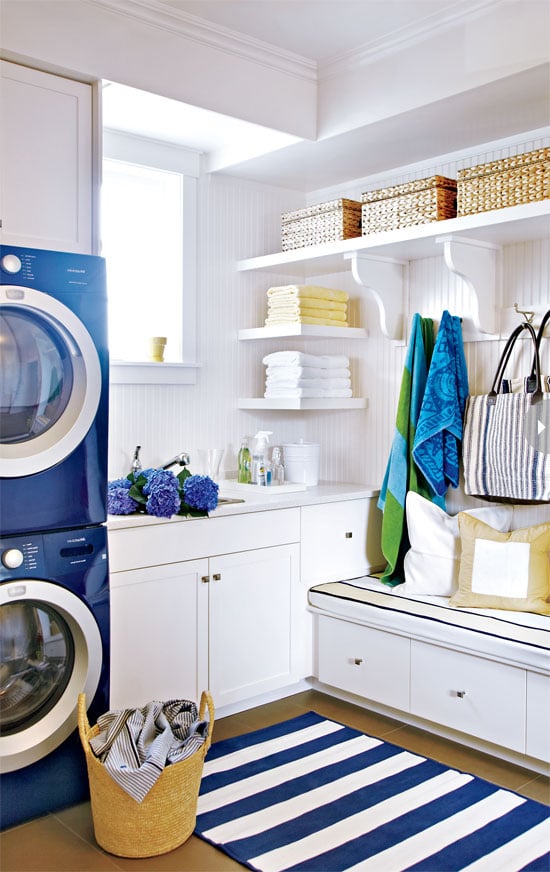 Style at Home (Photography by Stacey Van Berkel)
I love colored washer and dryers!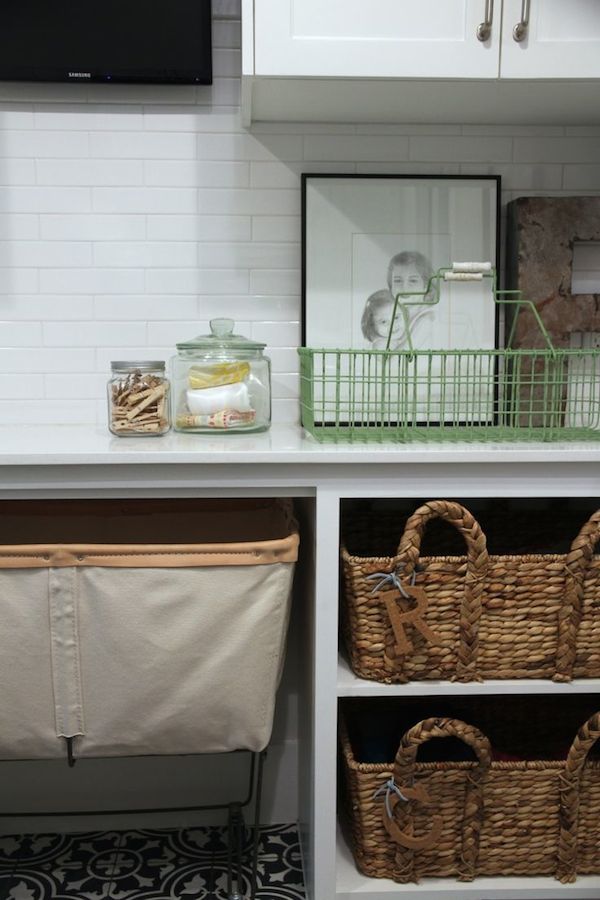 Brown Eyed Fox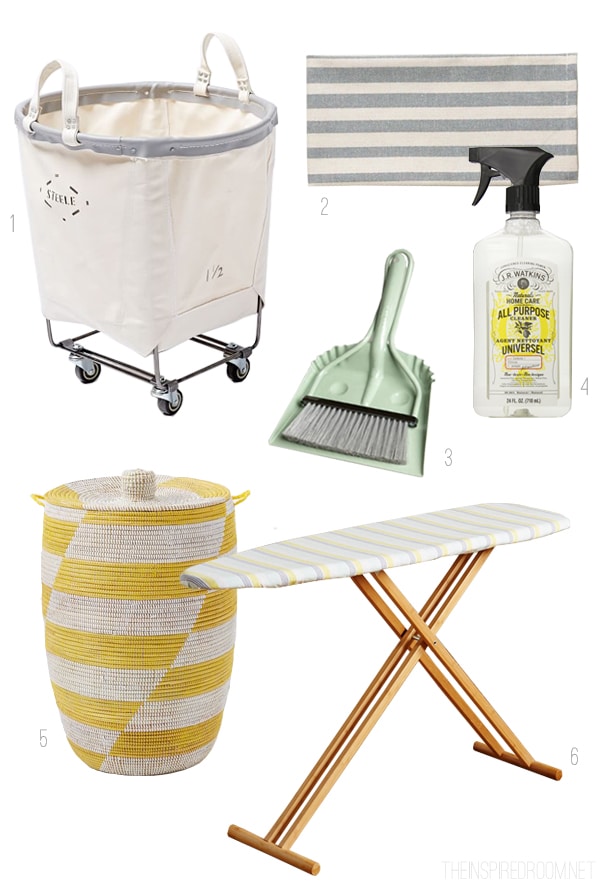 Related Posts:
PS. Don't forget, if you ever have questions about about any of the things you see in any of the rooms in my home, even though we have moved, you can still find sources for my style and furnishings (as well as things I dream about)
in my shop here
, and paint colors from my old house
here
! As we get settled, I will be updating my house page and colors for this house as well.