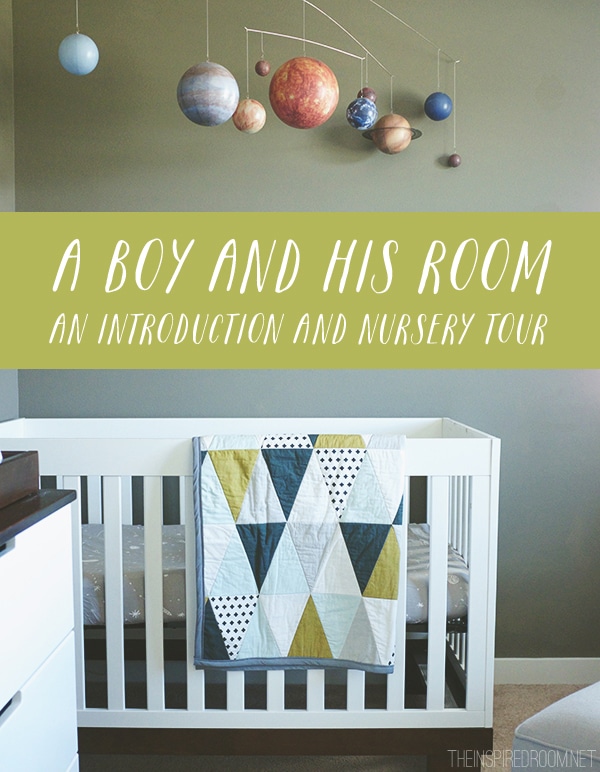 Hello The Inspired Room Readers! Cassie here! I am so excited to catch up with you all! You may have noticed I have been absent these last few months. As many of you may know, we were expecting our second little over the summer, and he (and his spunky sister) have been taking up most of my time. I am beyond thrilled to introduce you to our newest family member: Ashland Rion.
I am just smitten with this tiny man.
A few months ago, I showed you around our daughters new "big" girl room.  We moved her into a bigger room so we could keep the nursery in our smallest bedroom and we wouldn't have to change a whole bunch, mostly just the decor and a few touch-ups here and there.
We kept the crib, dresser, rocker, and even the rug we had in the room when it belonged to Evie. I would have loved to get around to painting the crib and dresser something different, but as it turns out, painting furniture while pregnant and during the hottest summers in Seattle history was just not something I wanted to do. So white they stayed.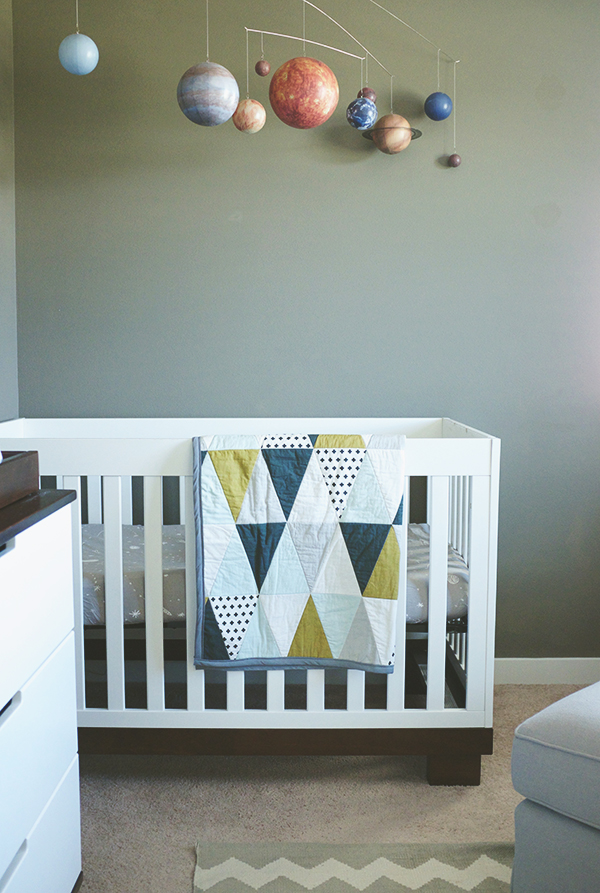 Sources: crib, dresser, sheet (discontinued, by Dwell Studio), mobile, (quilt made by me, cheater quilt fabric available here)
My husband is one of those men that cares greatly about how we decorate and what our home looks like, so I wanted to give him a little say in how we decided to decorate Ash's nursery. And while I would have probably done a woodland/vintage/rustic nursery, he wanted robots.
Robots, it would seem, are actually quite hard to decorate around. Most of what I found was either way to "cutesy" or rather creepy. I ended up doing more of an "outer space-meets-robots" sort of theme.
Sources: robot, constellation print, moon print, shelf- Home Goods. 
Sources: planet print, wire baskets
Although there are a few more projects I want to finish up (like painting the crib!), I love having a place that feels special and mostly complete where I can do those late night feedings and spend cuddle time with our newest family member.
Until next time!

See more of Cassie's posts: