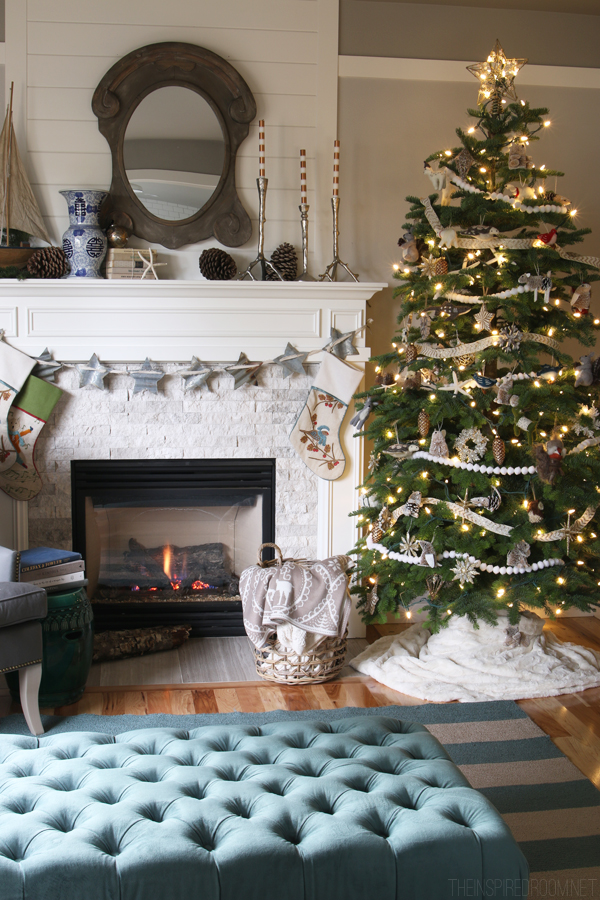 We've had quite a few changes in our life and home over the past year and a half. I think those changes have led me to crave that sense of being home for the holidays. With the stress of the actual move, a long transition and other changes mostly behind us and the light at the end of the remodeling tunnel starting to become a little brighter, we have been feeling more like we are actually home.
As I was thinking back to other holiday seasons, I remember feeling those sentiments after a move or other changes in life. Seasons of change disrupt your daily rhythms and can make you feel like you lose your footing or equilibrium for awhile as you adjust and adapt to your new normal or surroundings. Adulting sometimes threatens to steal our childlike wonder of the Christmas season!
I remember one Christmas years ago when I felt the gentle nudge to hold onto what Christmas looks like through my youngest child's eyes.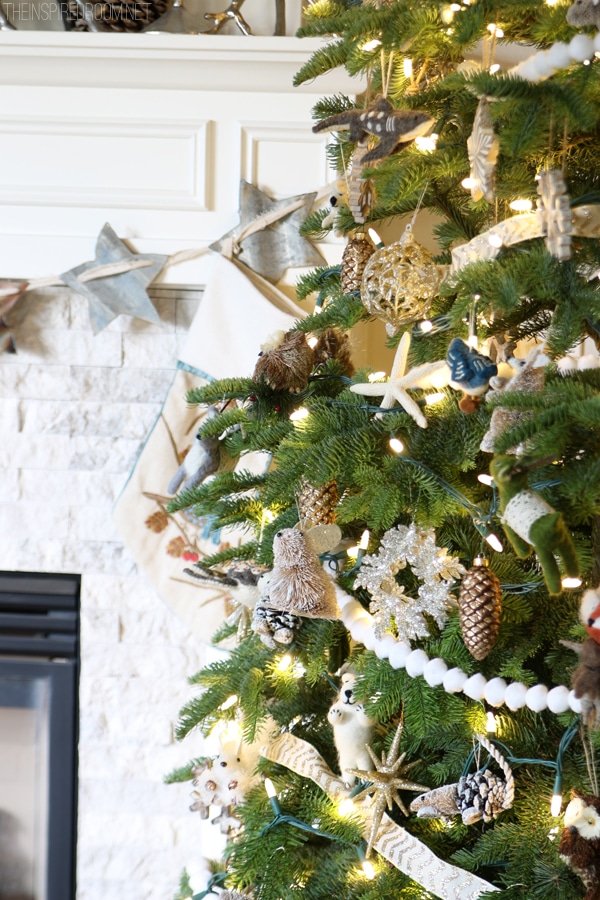 You can read the funny (and tear-inducing) story about trying to decorate our home when our puppy Jack was only six months old and what my then eleven year old son said about Christmas when he came home from school that afternoon in this blog post from 2011. What he said that day tugged on my heart strings and left an impression that has inspired me to want to keep Christmas magical and child-like, even if I'm in full-on adulting mode and our kids no longer get up at 5AM on Christmas morning.
Ottoman source / Velvet stockings
A few years ago we started collecting "woodland animals" as Christmas decorations. Our family loves funny animals so it was a fun way to bring our sense of humor to our tree. From there our Christmas style morphed into what we called a "forest & sea" theme. We love to use fresh and faux greenery and a collected a mix of forest animals and coastal decor. I actually don't really think of "forest & sea" as a "theme" but more of a tangible and quirky reflection of our story.
While we have lived in many houses as a family, each of our kids' childhood homes and our beach house have been here in the Pacific Northwest (nestled between beautiful forests and the sea). I feel like our forest and sea Christmas is a special way to stitch together our favorite life memories and best of all, the quirkiness of our style helps bring childlike wonder to our home.
Do you have special family memories or ornaments that help inspire your Christmas decorating?

Click to shop my favorite Christmas Decor! (stockings, ornaments lights, trees, and more!)