The Autumn season is definitely the time when homebodies like us are all about making living rooms feel cozy and put together. It's almost like nesting before a baby comes, you just want everything to feel more settled.
If you've been following me here for awhile you might remember that every Thanksgiving for years I would get in the mood to totally redo my dining room or some other room in the house, just in the nick of time for a holiday gathering. Yeah.
Well, nothing's changed around here (well, except some furniture. Ha).
Fall, holidays and parties are some of the top motivators or inspiration to change up a home. Tis the season, right? And since today is Thanksgiving in Canada, it makes total sense that I've been in the mood to change things up.
About a week ago I mentioned how my own living room has been in a state of limbo. Some of you asked what I meant by that because you thought my room was all pulled together already! And indeed, it has been "pulled together" using what I have several times in the short two years that we've lived here. That's just what I do, ha! And maybe you do, too.
Our spaces are so personal to us, it makes sense that we get inspired for change because we are always changing. It's OK to make changes in your space if it isn't feeling just right to you, even if it looks fine to someone else. Getting settled in a home can take time. Each room can go through several phases of "done" "undone" and "redone."
Last this summer I started wrestling over this room (again). My ideal vision included new furniture, built-ins, maybe even doors in the long wall (yes, long story), new paneling and a fireplace refresh.
When I said this room has been in limbo, it meant I was in the phase of "in between" the room as it was and the unknown of what it would be next.
Knowing my ideal vision didn't mean I was ready to move forward with that vision right then. So that in between phase is what I called the season of living room limbo.
Perhaps you'll relate to my method for getting out of limbo, or maybe by sharing my process it will help inspire you to push forward to your own step:
When I first begin feeling restless (ahem, usually in the fall), I start the redesign process by simply rearranging the room. It's easy enough to try a few different options to see if something "sparks joy."
If nothing seems right and I might want to get something new, I let myself start window shopping. I shop for little things or big things that might make a difference.
I also explore the thought that if the backdrop was right, I'd actually love the room more. So I might research, Photoshop or draw out ideas for built-ins, refinishing floors, different paint colors or wall finishes, or remodeled fireplaces or other elements that would bring about a new look.
Truthfully, fixing up the backdrop can sometimes just be the best or even the most economical option. Otherwise we can end up spending money on furniture or accessories trying to put a band-aid on the problem!
You might remember when we painted our fireplace white. That is an example of the value of working on the backdrop of the room even with an economical change like paint. Paint can give you a new vision on a lower budget.
Painting the fireplace first gray (which I really liked) and then white (which I also really like!) didn't match up with my perfect vision of a new fireplace, but happily I ended up liking our painted fireplace enough that I could leave it that way forever if I had to (or at least enjoy it until I can paint it again or get to the next phase of improvements).
Perhaps like me, you let yourself explore aaaall the possibilities for awhile, until you add up all the costs or time involved in your head. :)
Sometimes it actually makes sense to go ahead and buy something new or make the room exactly what you want it to be. If you know for certain what you want and have the funds available, it can be a relief to finally just make a decision and do it.
But maybe you'll discover (like I often do) that by allowing yourself explore all the "perfect" choices, you'll find it easier to move forward in confidence with imperfect but creative solutions. It might seem counterintuitive or even risky to shop for perfect choices (at least don't do it with a credit card in hand, hahaha), but I find that weighing options is part of the creative process.
Once you can compare the cost and benefits, common sense can sometimes take over and creativity can be exercised instead.
After I've given myself the opportunity to weigh all of the options, I even find I am more willing to try things I perhaps wasn't eager to try previously.
So in my living room I decided to put off extensive projects and new furniture for a future season. Sometimes we have to tell our grand ideas that the answer is not necessarily no, it's just "not yet."
When I say my living room has been in limbo, now you know what I mean.
I was:
Rearranging the room
Looking through what I already have
Determining nothing felt right
Window shopping
Dreaming
Photoshopping
Emptying the room
Leaving the room empty and then in chaos for awhile.
Deciding if I really wanted to spend money or hire help or start a new project
Deciding it was not the right time
Trying something I wasn't willing to try before
This method of getting out of limbo might be slow, but it works for me. I want to create a space that I can live with and feel content in. I never like to feel pressured to spend money frivolously or in a hurry.
Don't get me wrong, I'm totally fine with spending money if it feels like the right decision and I'm ready for the expense or mess, but I would rather not spend money or live in chaos if I don't have to :). Especially right before the holidays.
So as I was coming out of my recent living room limbo, I was finally willing to try something I wasn't eager to try before.
My husband and son brought up our sectional from downstairs just to see what it would look like. My mom had suggested it. My daughters had said a few times that we should at least give it a try. I had considered it. I was certain I wouldn't like it or want it upstairs (for many reasons), but now that I had ruled out a new  sofa and other big changes, I was finally willing to at least try it.
And you know what? I like the sectional up here better than I thought I would.
Even though it wasn't what I had in mind for this room, I decided at the very least it would make us feel more settled in this room for the holidays.
That's what always happens to me this time of year, I just want to feel cozy and comfy!
The sectional we already had crossed of some required boxes:
It filled up the long awkward blank wall quite nicely.
It feels comfortable and inviting.
It created a great conversation area.
It made the room feel super cozy and ready for people to gather.
We already had it (no new sofa purchase required).
It completed the room for now and allowed us more time to consider other options.
Once we had the sofa in place on our existing winter rug, I brought in the art from my entry (which I actually really LOVE in the entry so it's unlikely I would want it to stay here) just to at least get a vision for what it would feel like and to create more of a focal point over the sofa.
Then I found a couple of new lamps to bring light to this part of the room. Suddenly the whole room felt cozier. It once again felt like a room where we could curl up by the fireplace. I could visualize our whole family gathered here before dinner and on holidays. That's when you know you are on the right track for this season, even if it was a different track than you planned on.
This was not at all the vision I had in my head a few weeks ago, but it just took a little dreaming and a few simple changes to spark a new vision! And while there are still additions and updates to be made, I'm excited to keep refining and enjoying this space.
Now that I'm coming out of the "limbo phase," I'm feeling good with our fall living room arrangement here. That doesn't mean the design direction or elements won't change again, not at all. They very well could! It just means I'm at peace with where we are at right now, in this season. :)
I'm just grateful for a cozy place for my family to gather, that's the vision that matters the most to me right now.
Coming up this week for fall nesting: I'll share some additional cozy elements that have been brought into this space plus I'll give you a peek at some of the furniture pieces I considered. And, I'll share my top fall nesting tips for how you can add cozy to your space (using what you already have or can easily incorporate into the room)!
What process do you go through when you are feeling like your room is in limbo?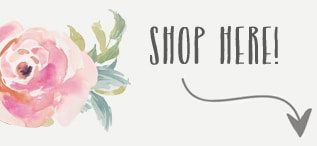 Botanicals – (called the Verte Botanique Framed Art) – See more botanicals here
Gray tassel throw – Ashley Home Store, or more tassel throw blankets here
White Velvet Pumpkins (USE THE PROMO CODE: 17IR15 to get 15% off through October.)