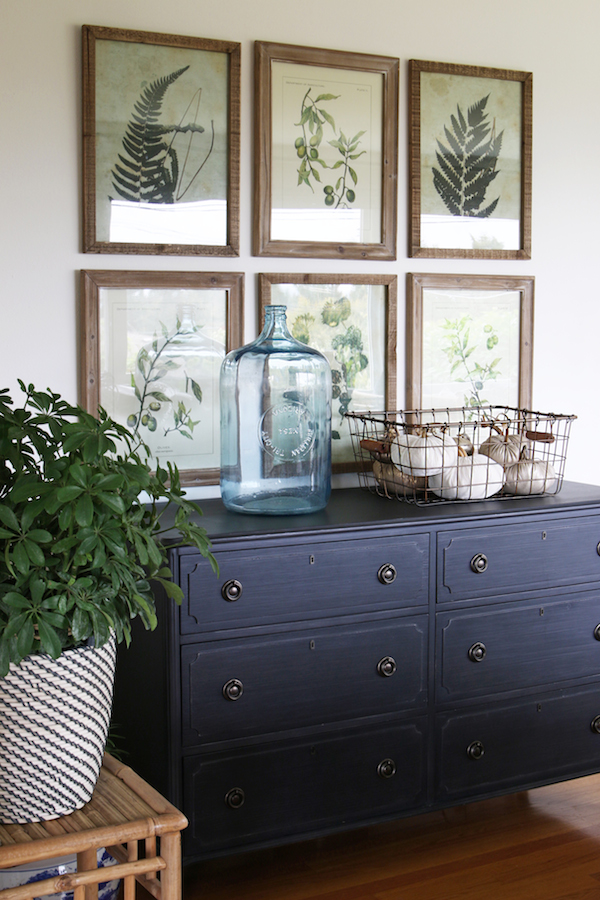 Who else is a big fan of botanicals? I love botanical art because it's a classic look, still feels fresh and is really a perfect style for just about any wall in the house. In fact, I often wonder if it would be acceptable to have botanicals on EVERY wall in the house :). I think the answer should be YES.
Quite often I get questions about where to find the botanicals I have around the house. Unfortunately, the exact art I have went out of stock and I haven't been able to locate an alternative source yet. I know it's frustrating to finally see something you like–when you can't get it!
But not to worry, I found tons of other botanical art sources to share with you today! So whether you want bird, flower, leaf or fruit botanicals, I think you'll find something you like in our botanical art shop.
Enjoy!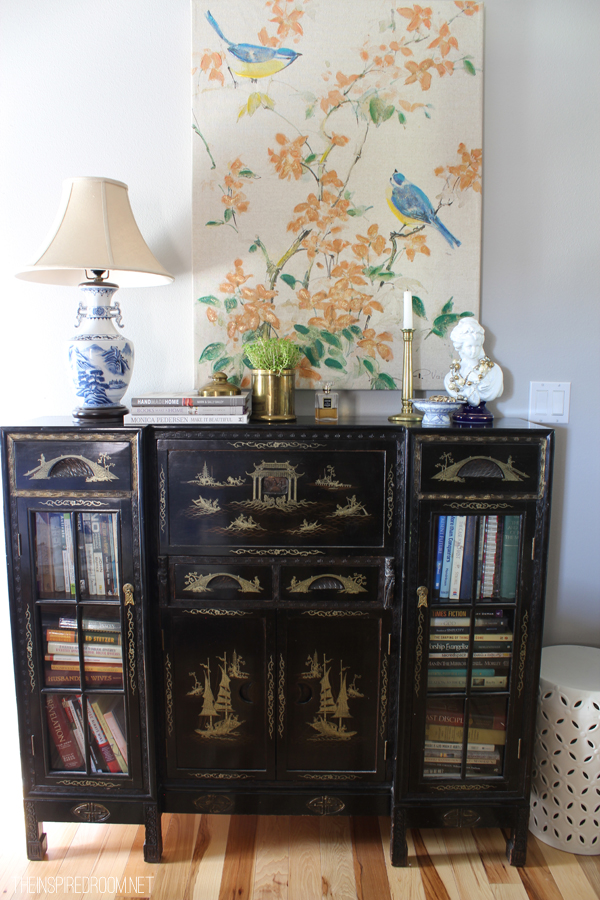 I got this one years ago and isn't available anymore, but World Market has lots of other botanical options here.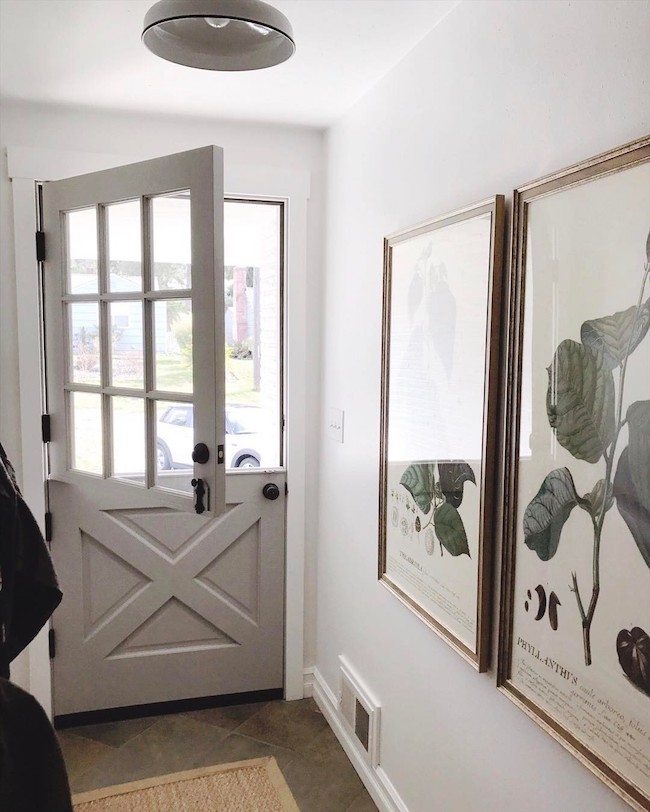 Vert Botanique Framed Art (out of stock – see more botanical art from Ballard Designs here)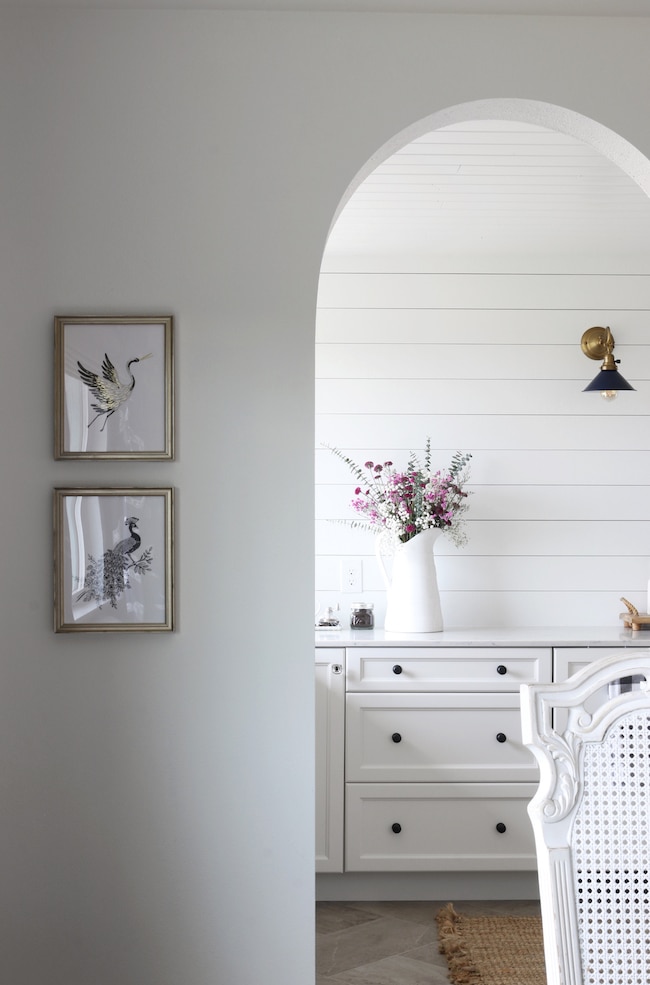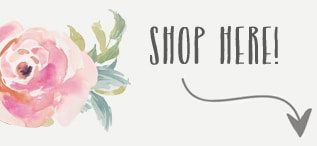 Click the thumbnails below for some of my favorite botanical sources.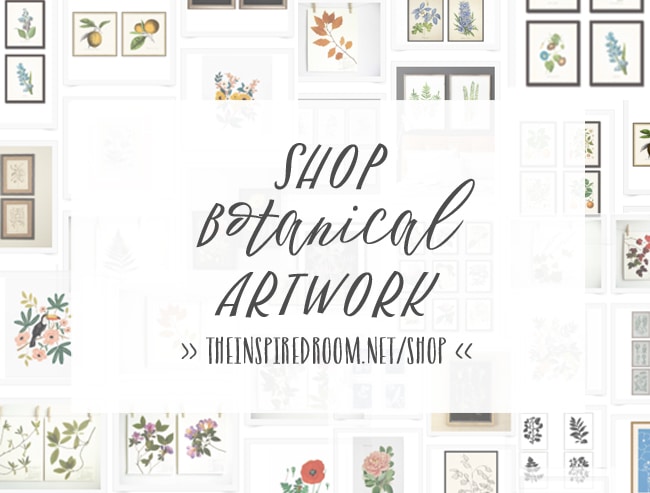 Click HERE or the banner above for MORE botanicals in my full Botanical Art shop! <<
More ideas:
I've had my eye on this Botanical Art book for awhile; it has 45 ready to print vintage botanical illustrations. Pretty great deal!
My friend Ruth recently came out with a brand new book called Gracelaced. It's an absolutely gorgeous book full of her lovely watercolor artwork and Bible verses, with lots of botanical illustrations.
If you're looking for free downloadable botanical prints, check out these ones!
Related Posts on The Inspired Room:
Easy DIY Art and Wallpaper For Your Home
10 Helpful Guidelines for Decorating Walls