I've enjoyed making my own art out of quality paper for years. When you just want something pretty on your walls or when you don't have the "right" art, I've found that heavy duty wrapping paper is perfect for so many applications including "wallpapering" a wall (like I did below with my map wall and some push pins) and framing it as art (like I did in my old powder room bathroom, as you might have noticed in The Inspired Room book)!
After we painted our bedroom in this house, I realized I didn't really have the "right" art for the space next to my closet. So to create either temporary or long-term art, I selected my favorite sheets of quality wrapping paper (the sheets are much larger than scrapbook paper, more like poster size) based on our color scheme, a neat marbleized paper and a pretty peacock pattern.
Because I wanted a larger statement and we didn't have any frames that would be the right size, I picked up two inexpensive gray frames at IKEA and used a little gold Rub N' Buff to fancy them up.
Once the paper was framed, it makes great patterned statement. I can use any leftover paper and additional sheets in other ways around the house, such as lining drawers.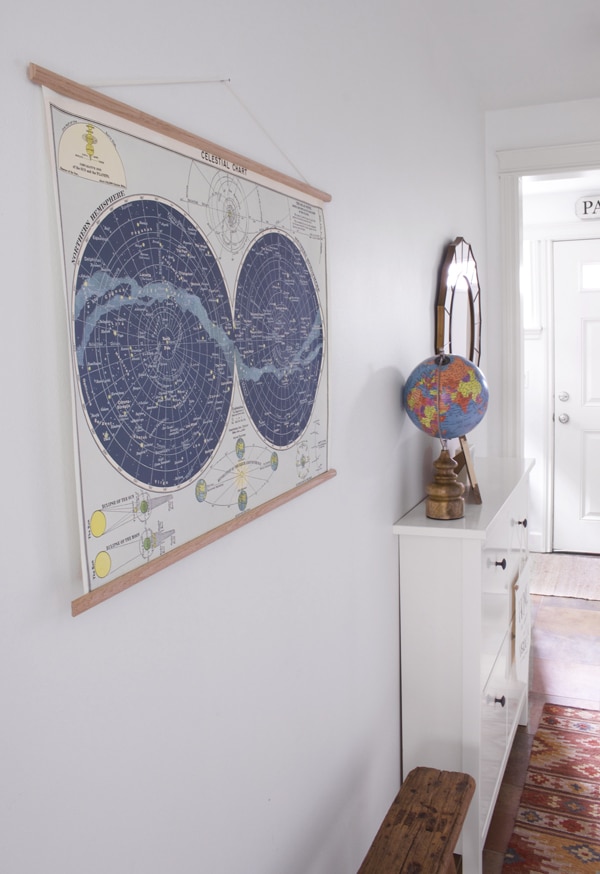 My daughters also made a neat map art in their townhouse hallway with this same type of heavy duty paper and a poster hanging kit!
Below I am sharing a round up of fun papers I could see using on a wall, so check 'em out (and scroll all the way to the bottom to find out what I'll be sharing this week on the blog)!
Blue on Natural Marble
Botany
Constellations
Gold on Natural Marble
Lokta White Anchors on Blue
Small Blue Fish on Cream
Gold on Cream Mums
Hemisphere Map
Peacock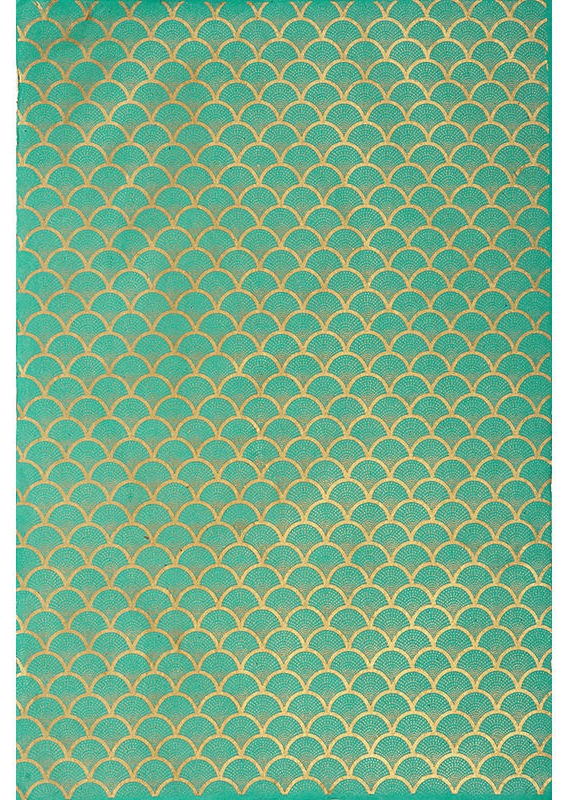 Gold Scallops on Sea Green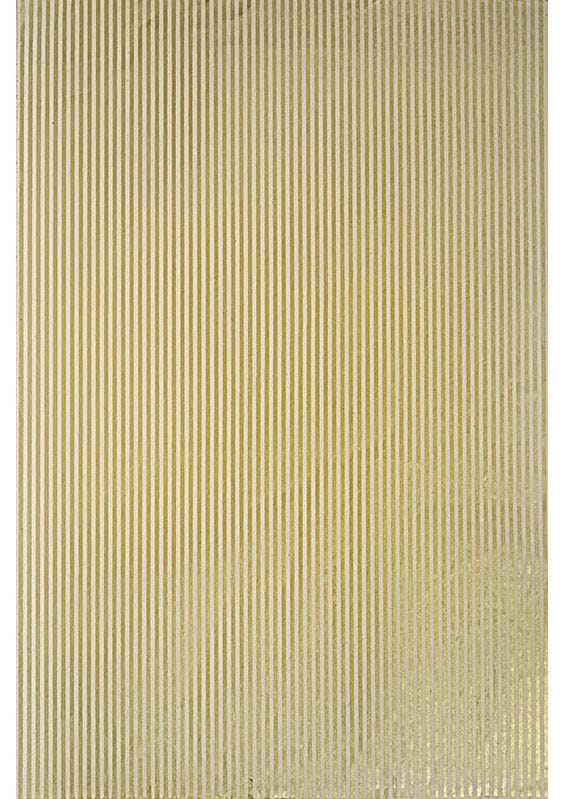 Gold Stripes on Cream
Blue Batik Zig Zags
Blue Squares on Cream
Dark Blue Marble
Black String Dot on Cream
Distressed Blue Floral on White
Thanks for your comments on my new bedroom paint color! I definitely think it is worth it to BE BRAVE and try new things that make sense for you and your home, whether they seem like the most trendy, popular or safest choice or not. It definitely turned out to be one of the coziest most romantic little rooms we've ever had, and that was our goal. The gorgeous depth of the color really adds something really special to my home, too, so I have no regrets!
I can't wait to show you more developments around our house so you can see how it is coming together, I'm loving it! This week I'll show you the brand new light fixture we selected for our dining room…and maybe even a peek at a small update that has already transformed our living room fireplace!
More Inspiration:
Beautiful Bedroom Wallpaper Ideas
10 Little Ways to Refresh Your Home
9 Ways to Decorate Above a Bed
5 Things Every Small Bedroom Needs