Bedroom Wallpaper Source: Serena and Lily / Bed Source: Serena and Lily
As we continue our Best of the Best series, we are looking at ways to decorate bedrooms. I thought it would be fun to look at something a little bit daring today. Bedroom wallpaper, anyone? Every time I've posted about wallpaper in bedrooms (or any room) in the past, I get lots of comments about how you love the look, but don't love the idea of removing it someday. We removed tons of wallpaper from a couple of our old houses and it wasn't fun, so I get it. Plus if the pattern or colors feel dated after awhile, it's quite a project to change it.
I haven't put up wallpaper in years, but I do have some I bought years ago just sitting here ready to use, so you never know when the inspiration might strike. The biggest factor for me in not rushing to put up paper (besides deciding where to use it and what a pain it can be to install or remove) is not having smooth enough walls. Paper doesn't look quite as good if you have any bumps in your plaster! You may be able to have your walls smoothed out (or a liner installed) but it can be expensive or messy or both. If you love the look of paper, it might be worth considering.
Today so many of the wallpapers are much easier to remove so don't let the removal process (or fear of hating it later) scare you out of it if you really want the look. Bedroom wallpaper can make a statement and give a room such a lively and interesting look that plain walls just don't offer. You can always paper just one wall to give it a try!
Whether you think it's a look you'd actually use in your home or not, wallpapered walls are lovely to enjoy in photos.
Enjoy the inspiration! Happy Monday!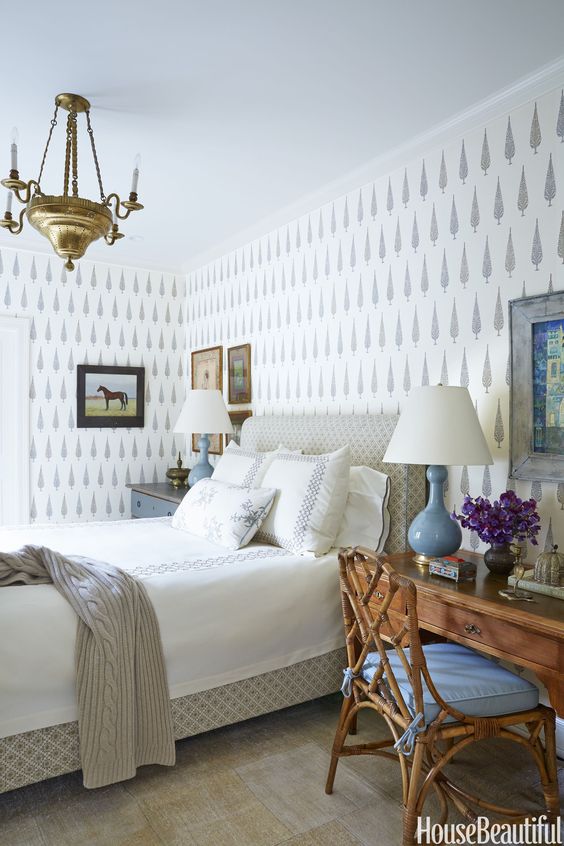 House Beautiful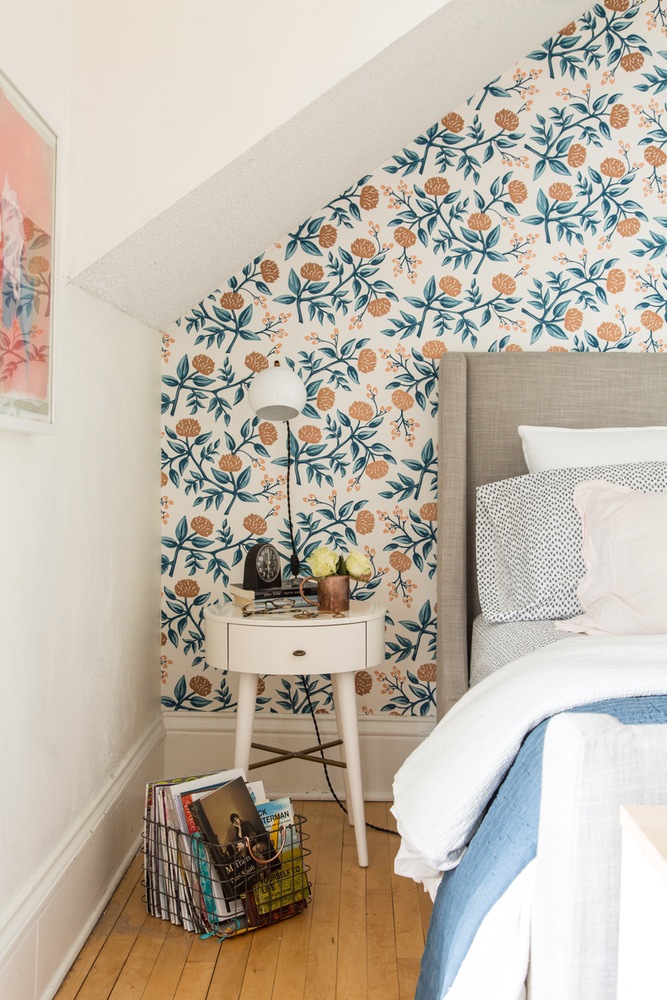 Apartment Therapy / Wallpaper source: Hygge & West Peonies in Copper

 House of Jade Interiors – Photo by Kate Osborne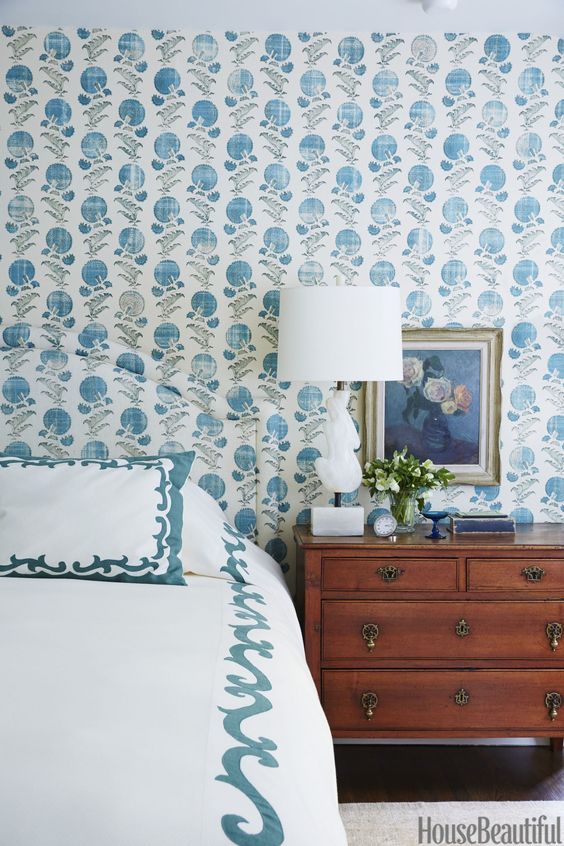 House Beautiful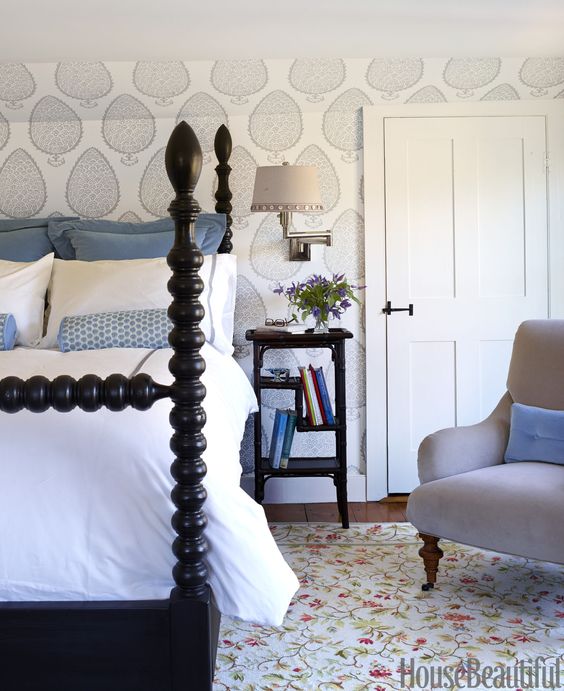 Wallpaper: Leaf by Katie Ridder / House Beautiful

Wallpaper Source: Serena and Lily / Cane Bed Source: Serena and Lily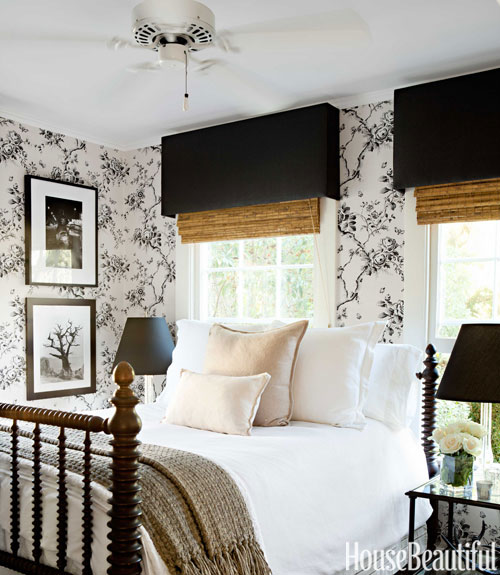 House Beautiful
Catch up on the Best of the Best Bedroom Series:
Catch up on the Best of the Best Kitchen Series