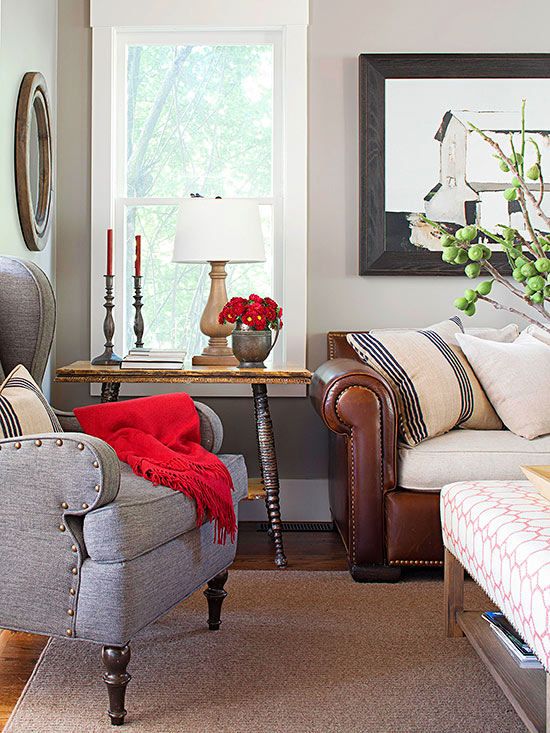 BHG
Are you hosting a fall, Thanksgiving or Christmas gathering in your home this year? PSA …. if you're in the States, we have just 37 days before Thanksgiving (ahhh!). I am actually SO excited about hosting Thanksgiving this year! Last year things were pretty chaotic and we didn't even have a kitchen, so you best believe I'll be savoring the more calm atmosphere this year.
Now that there is a fall chill in the air, I have started to work on making my home cozy and comfortable (if you missed my post on bringing our sectional to our living room you can read it here, and my post on texture is here).
I'm more motivated to pull spaces together knowing that soon we'll have friends and family gathered together for holidays and of course, just in general we'll be curling up here more often trying to stay warm and comfy. Jack's already got the comfy part down!
House Beautiful
I don't worry about making anything perfect this time of year, but rather I consider ways I can improve elements like the overall mood and comfort as well as making rooms feel extra welcoming for upcoming gatherings. It's such a fun time of year for homebodies, isn't it?
In today's post you'll find inviting spaces and 5 must haves for your fall rooms!
Plus, don't miss my Cozy Fall Shop at the end!
New England Home
1. An inviting conversation area for people to gather.
A set of cozy chairs and bookcases filled with books will invite everyone to curl up and stay awhile.
Town and Country Mag / Find fireplace accessories here
2. A warm mood with lamps and flickering flames.
(No fireplace? No worries, battery operated or real candles on a shelf or table stand in just fine.)
New England Home
3. A reading spot with a footstool for the ultimate in fall comfort.
House Beautiful
4. A few touchable winter textiles in the living room.
Try faux fur blankets and pillows on furnishings and add a rug to ground your conversation area.
New England Home
5. Comfortable chairs so people will want to linger around the table.
Are you hosting any holidays this year?
*  *  *  *  *  *
Hey friends, if you are in the mood for fall nesting (and WHO ISN'T?!),
click the banner to check out my Cozy Fall Shop!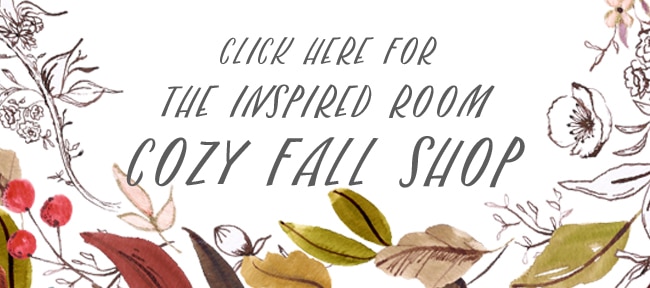 Find more of my favorite cozy home decor and furnishings in my shops below:
My Cozy Fall Shop (find more items here!)
My books:   Find Simple Gatherings (my newest book!) and my other home decor books!