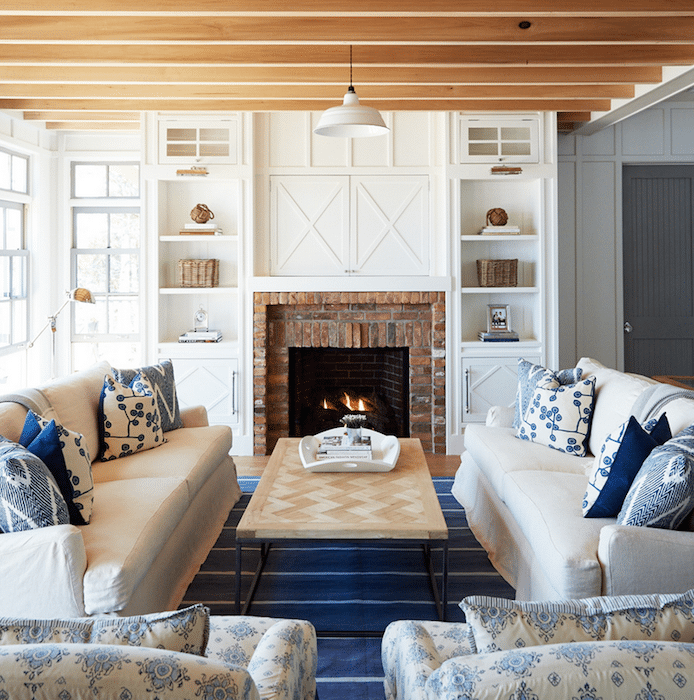 Muskoka Living
If you saw my last Life Lately post, you may have noticed that over Christmas break we had our TV on a console table in front of our living room fireplace. I got a few questions about that, so this post is inspired by those questions. :)
In all of our homes, we tend to leave the TV out of the main living room. We picture the living room as more of a 'conversation space' rather than a loud entertainment room, especially since our living space is pretty open to the rest of the house. Whenever we have family gatherings, though, we love watching movies together and playing games on the TV. We usually gather downstairs for that, but this year since we have our basement set up for some work projects we decided to bring the TV upstairs.
Having it up here for Christmas made me rethink the idea of how our living room would feel with a TV above the fireplace. Generally I always feel like that arrangement doesn't seem ideal because of the height above a fireplace, but since we have more modest height ceilings in this house I think it would work. I gathered up some inspiration for living rooms with a TV and I think I'm warming up to the idea, especially if beautiful built-ins could be involved! What do you think? Do you have a TV in your living room or do you keep it in a separate space?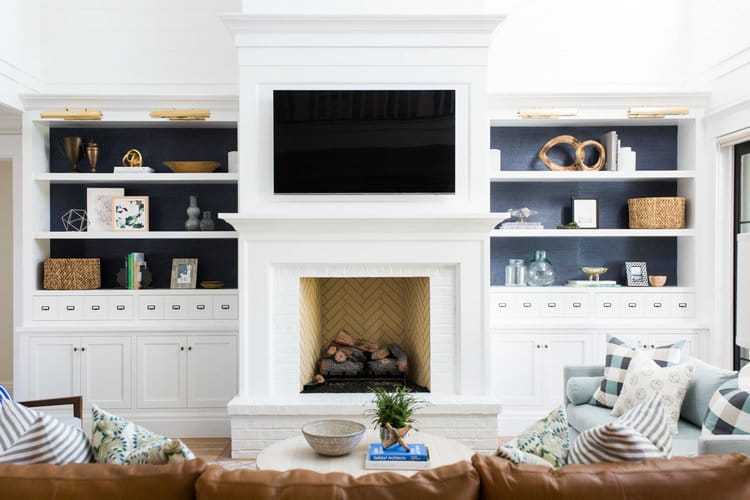 Studio McGee – Windsong Project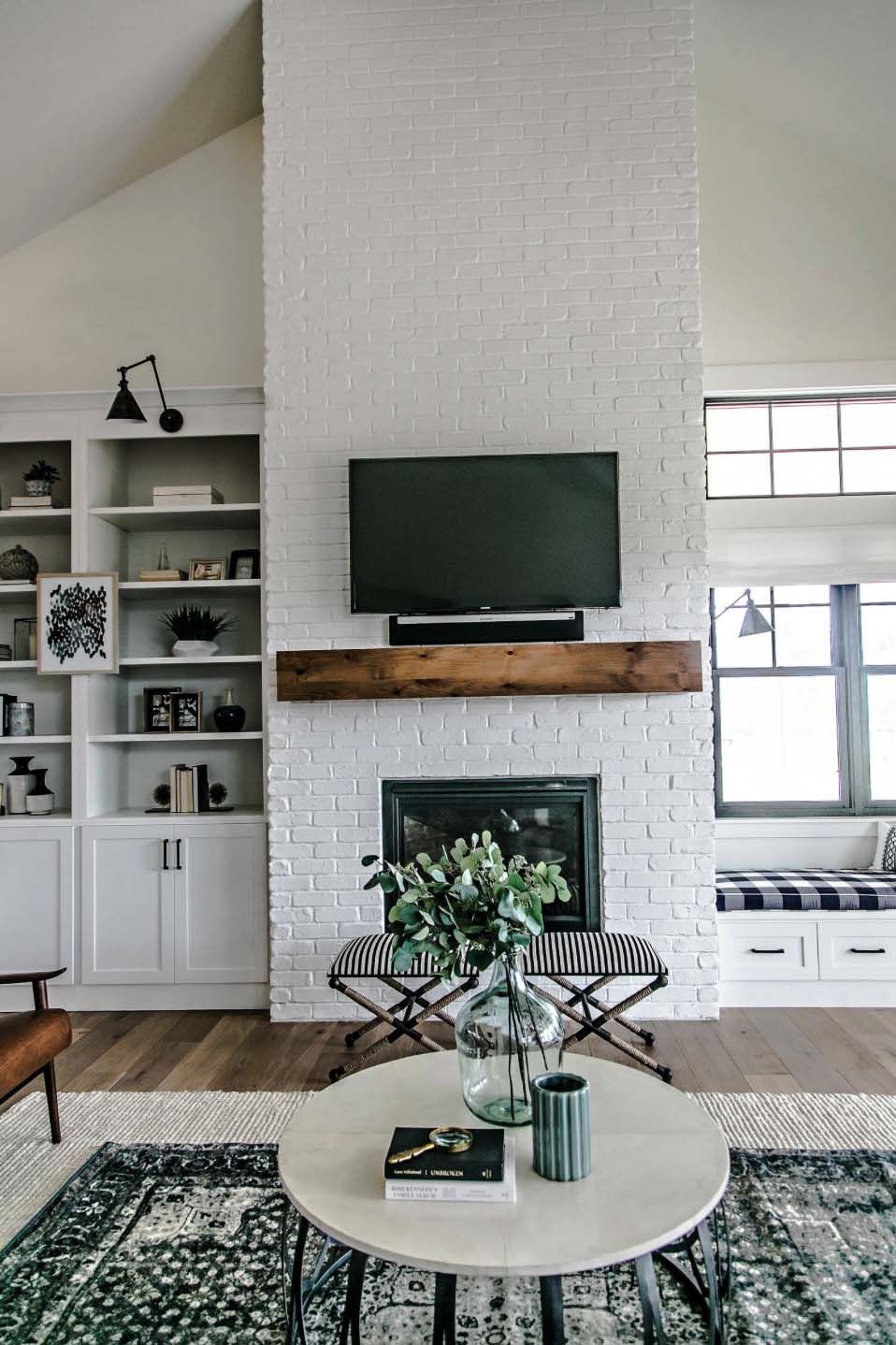 Sita Montgomery Interiors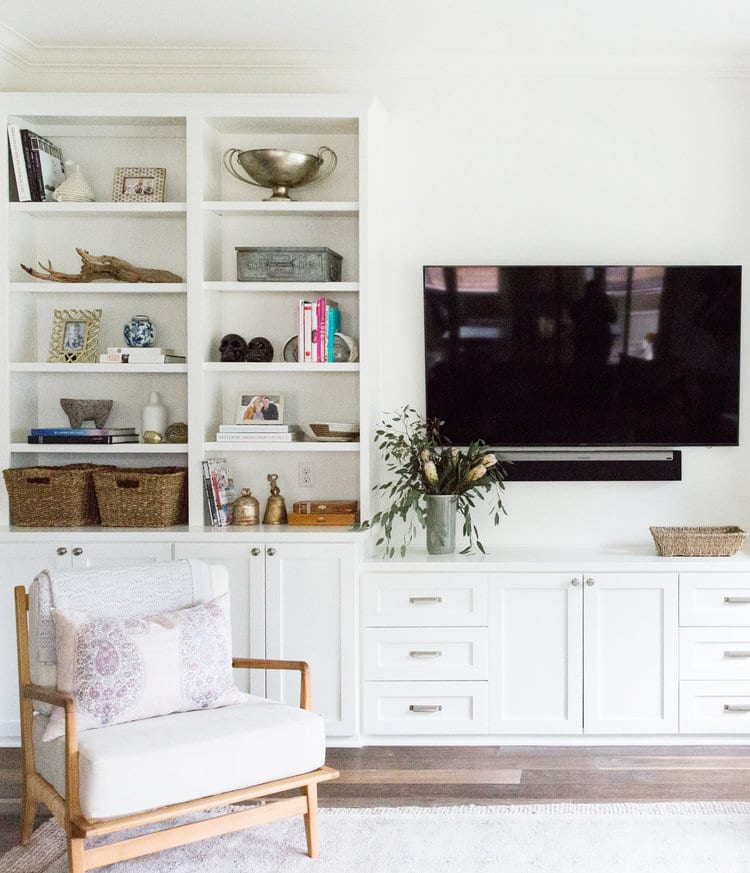 Studio McGee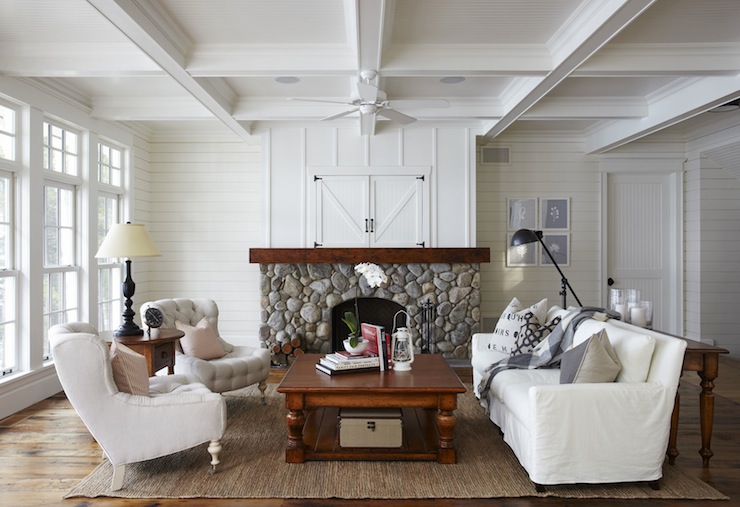 Muskoka Living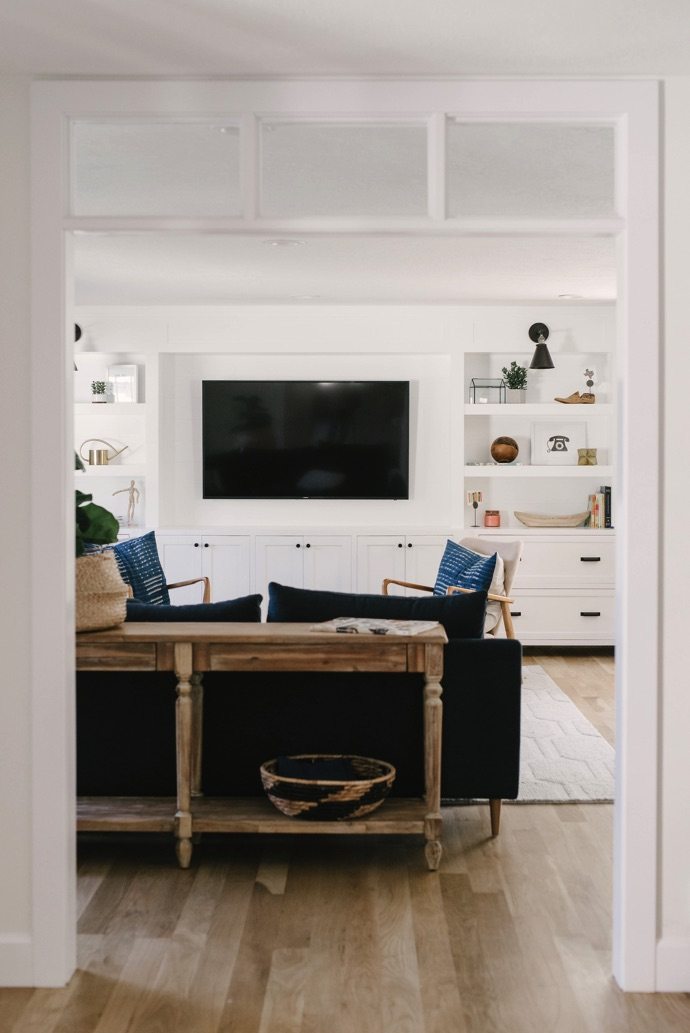 The Glitter Guide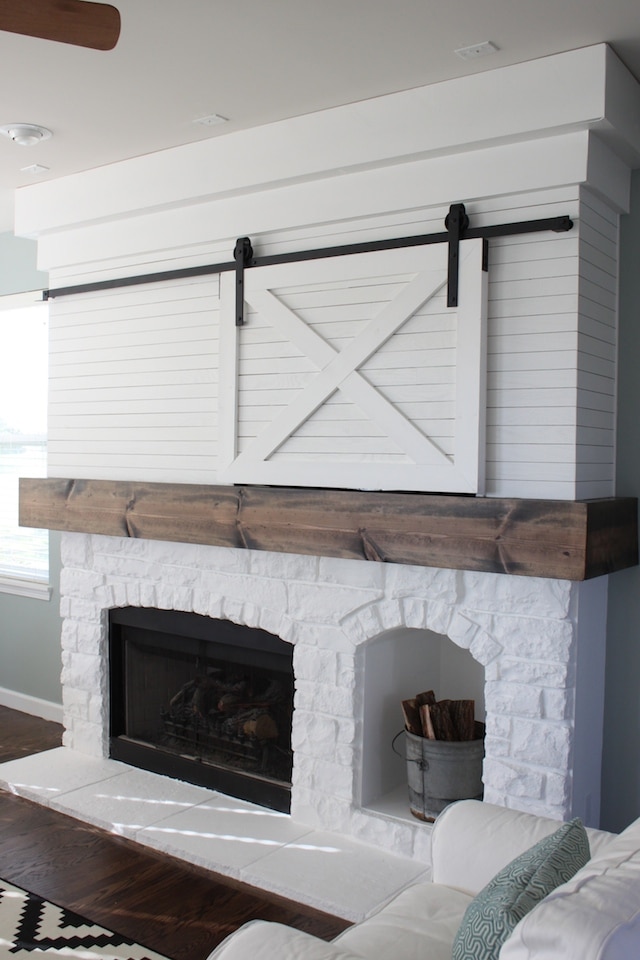 Colors and Craft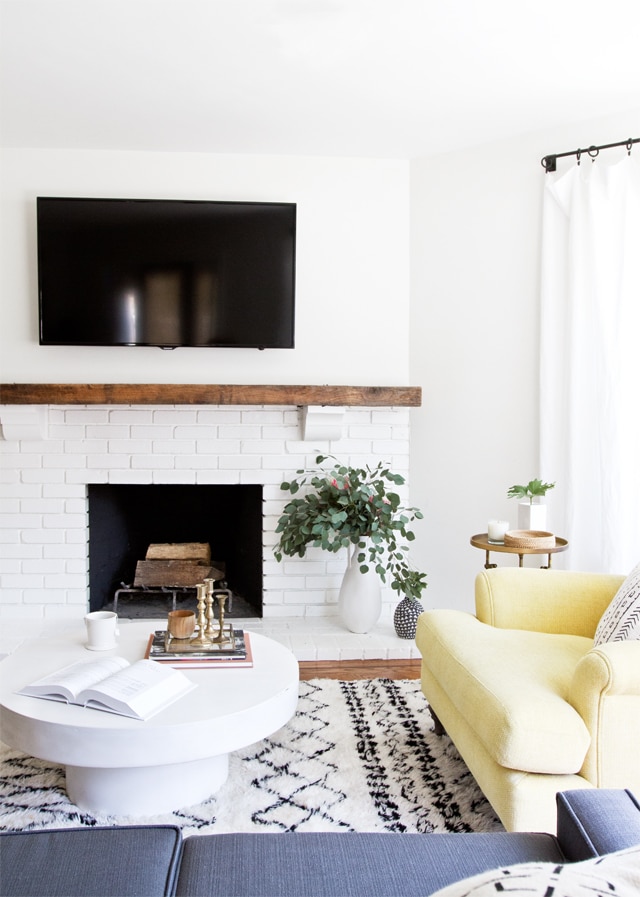 Sarah Sherman Samuel
PS. I've also shared this great idea for a hidden TV behind a map from Mrs Rollman Blog!
Related Posts:
My White Painted Fireplace Makeover
Fireplace Makeover in My Previous Home