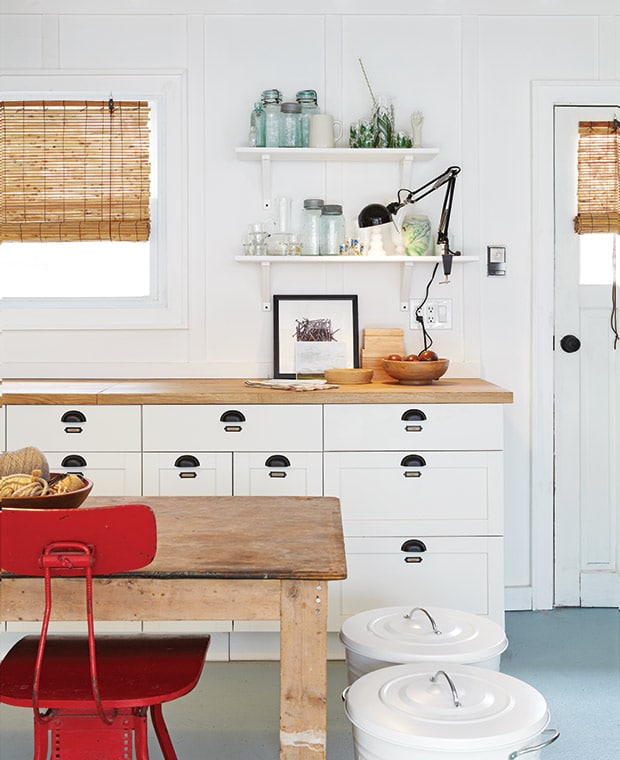 House and Home – Garage Studio Inspiration
One thing we liked about our house when we were house hunting in Seattle was that it offered us a lot of flexibility. Even though it is a fairly modest house (1500 square feet of main floor living space), when you add in the basement level, the attached garage and even the good sized backyard, it really expands the potential!
We have always visualized a number of ways we could use our lower level in future years (besides everyday family activity) including as a place to expand our business, a rental opportunity or even as a place for my parents to live with us if they wanted to! All of those options are still on the table.
My office and business space as well as our laundry room are currently downstairs (and all the stuff we aren't sure what to do with at the moment ends up down there, too. Anyone else have a basement like that? Hahah). So, while we feel quite settled in many ways, we still have plenty of things to work on this year.
Depending on other needs for space, we have even considered converting and organizing our garage (which we do not use for a car) into a studio space for our business.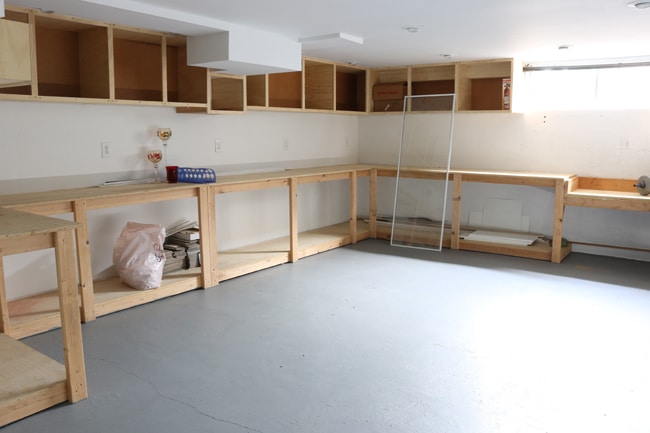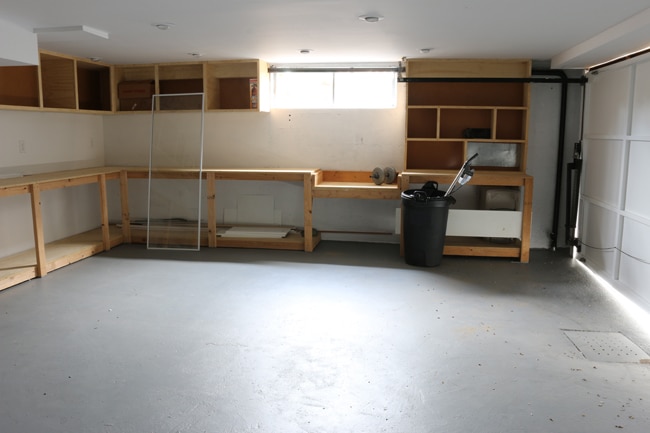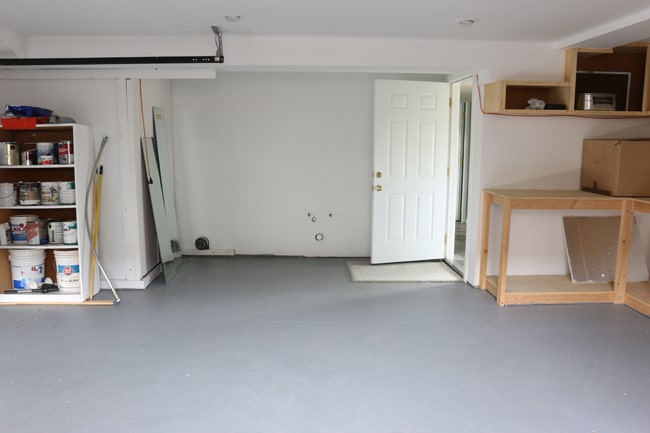 Our Garage (when we moved in!)
I can imagine all sorts of potential in here. I have already started my inspiration file of possibilities (I'll show you a few in today's post!).
This week I'm working on a post to bring everyone up to date on our progress in this house so far (with before and afters), as well as our plans and goals for the upcoming year! :)
What are some other topics and subjects you'd like to read about this year?
Enjoy this inspiration for converted garage studio spaces!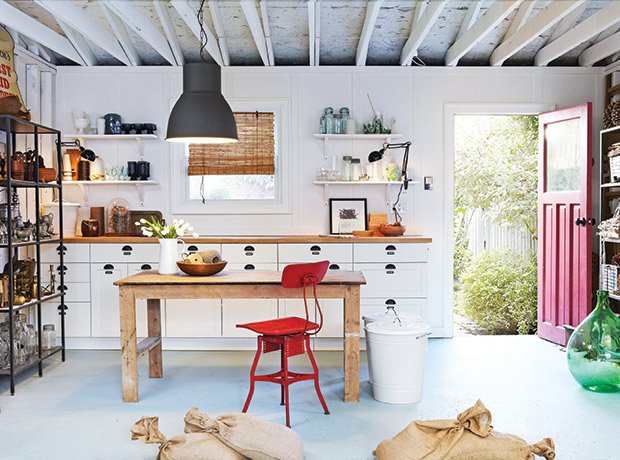 House and Home – Garage Studio Inspiration
Apartment Therapy – Sabrina Soto from HGTV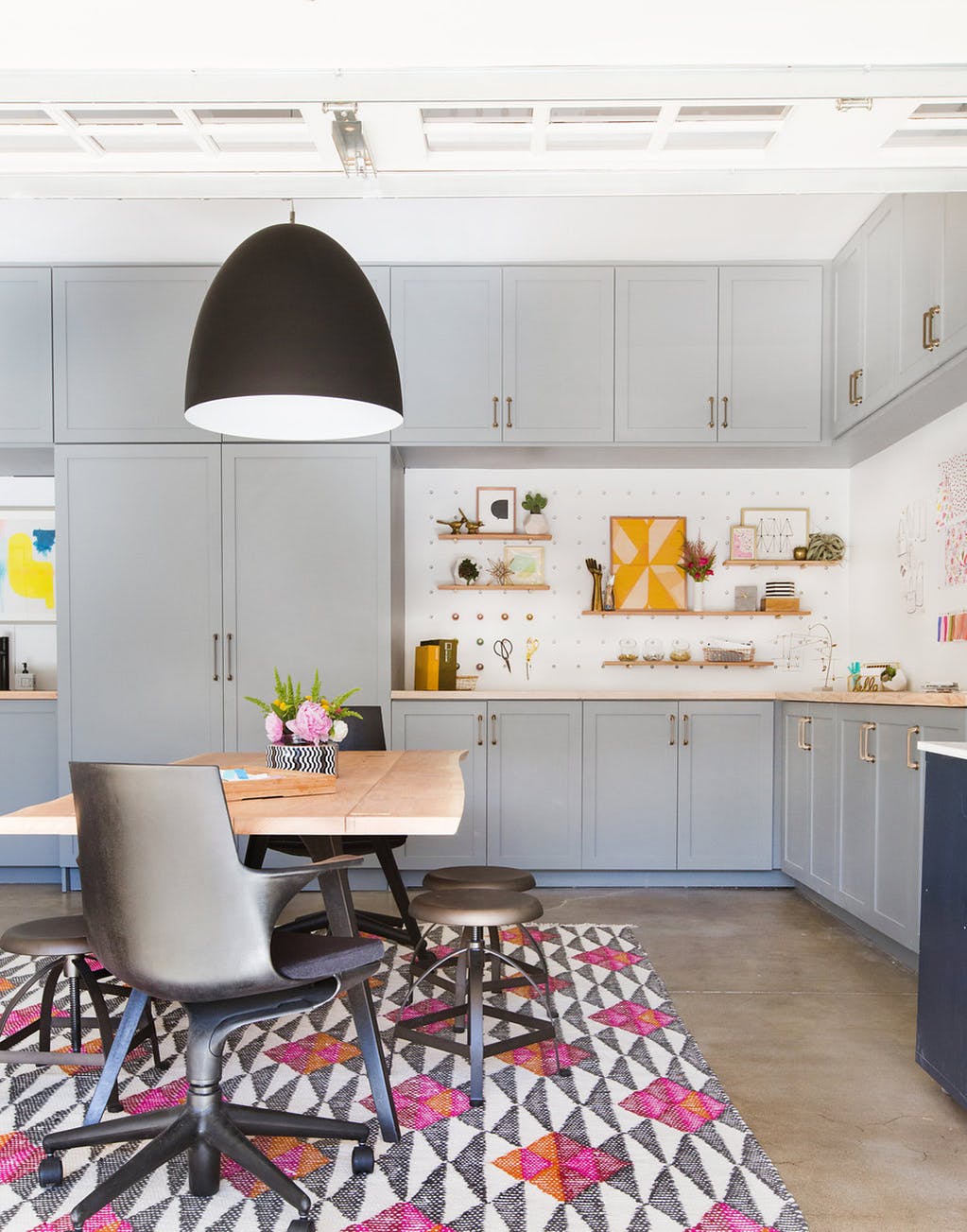 Apartment Therapy – Sabrina Soto from HGTV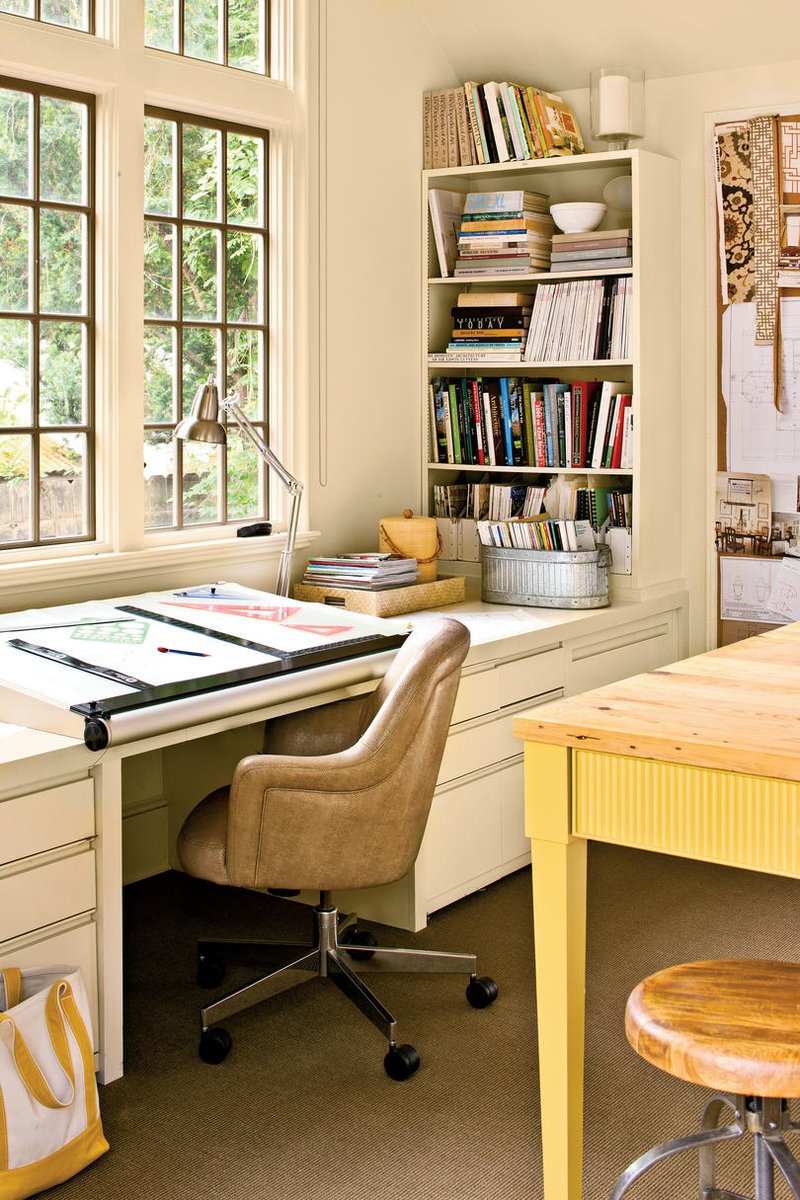 Detached Garage – Southern Living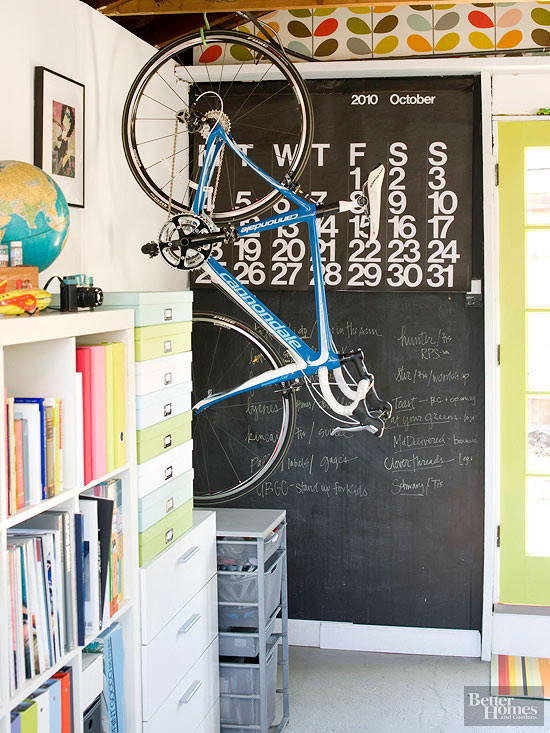 BHG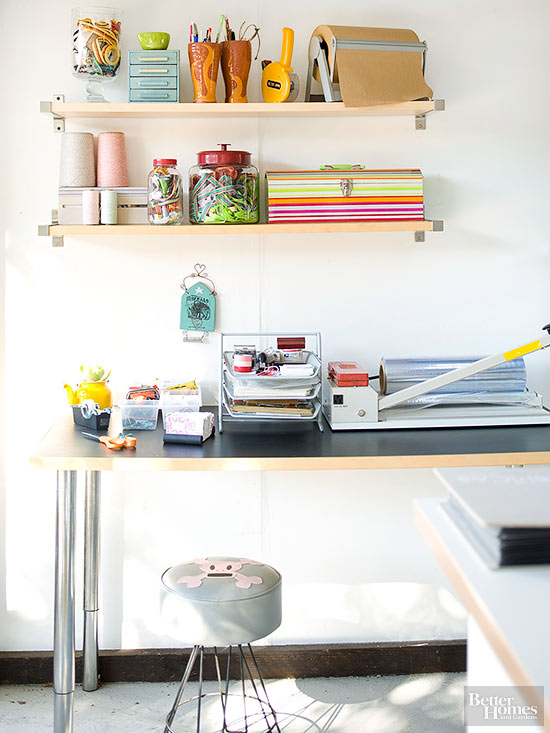 BHG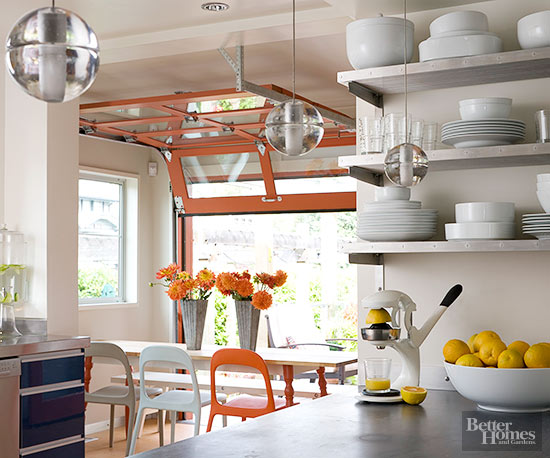 BHG
What are you working on this year? What would you love to see and read about on The Inspired Room in 2018? :-D
Related Posts:
6 Tips to Kick Start Your Garage Organization
Creative Studios and Craft Room Inspiration