When I put away the clean dishes after our brunch last weekend, I hung some of our new blue coffee cups on our mug rack. It made me so happy to see how springy the rack looked with this particular mix of mugs!
It's such a small thing, but isn't finding a bit of delight in your home what spring decorating is all about?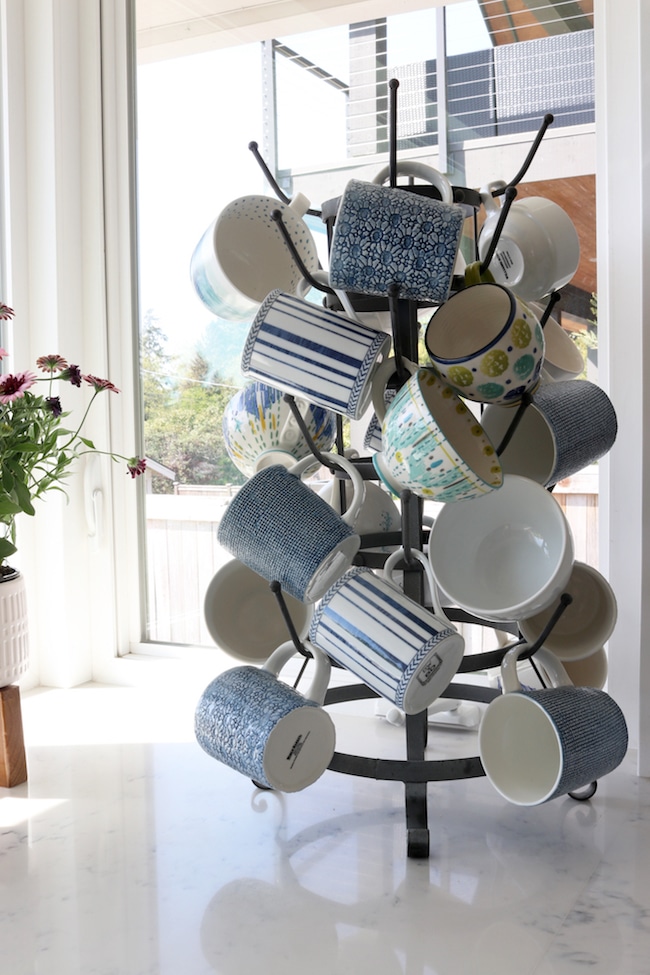 It's the little delights like enjoying a mix of organic elements, seeing a green plant here or there, the joy of a refreshed color palette (whatever your favorites are), a room after some spring cleaning, lightening up all the winter layers, but it all adds up to US feeling refreshed and ready to head out into the SUNSHINE!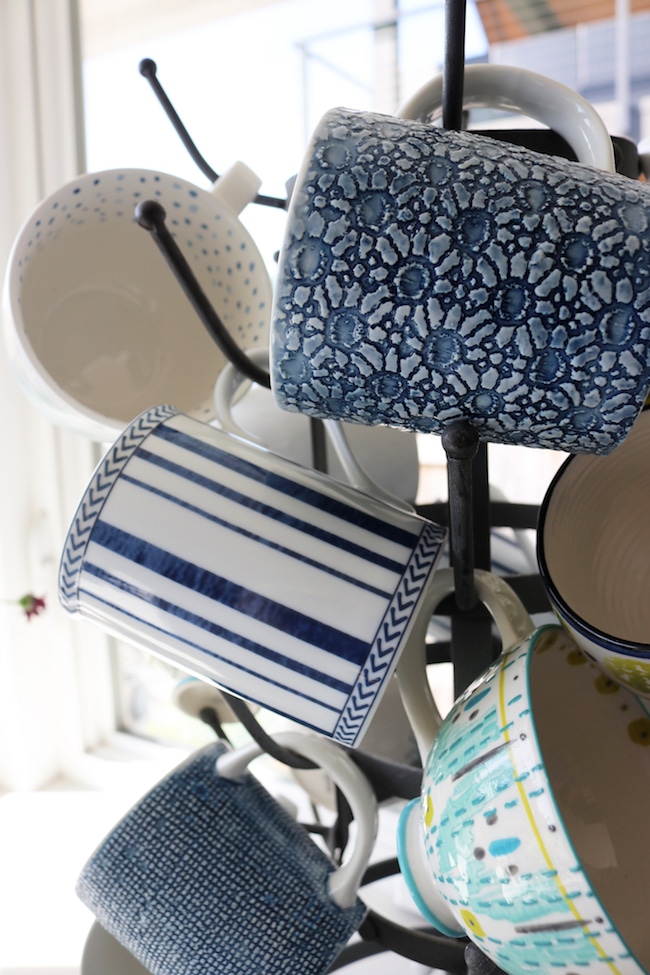 How are you bringing spring to your house?
PS. Thank you all for the sweet comments on our dining room and dishes! I know know about you, but after a season where I've been been exceptionally busy, I find it's just so refreshing be able to do something simple like set a pretty table and sit down to enjoy it!

Sources:
More Posts by The Inspired Room:
Mug Rack: Kitchen Coffee Station Inspiration and Sources