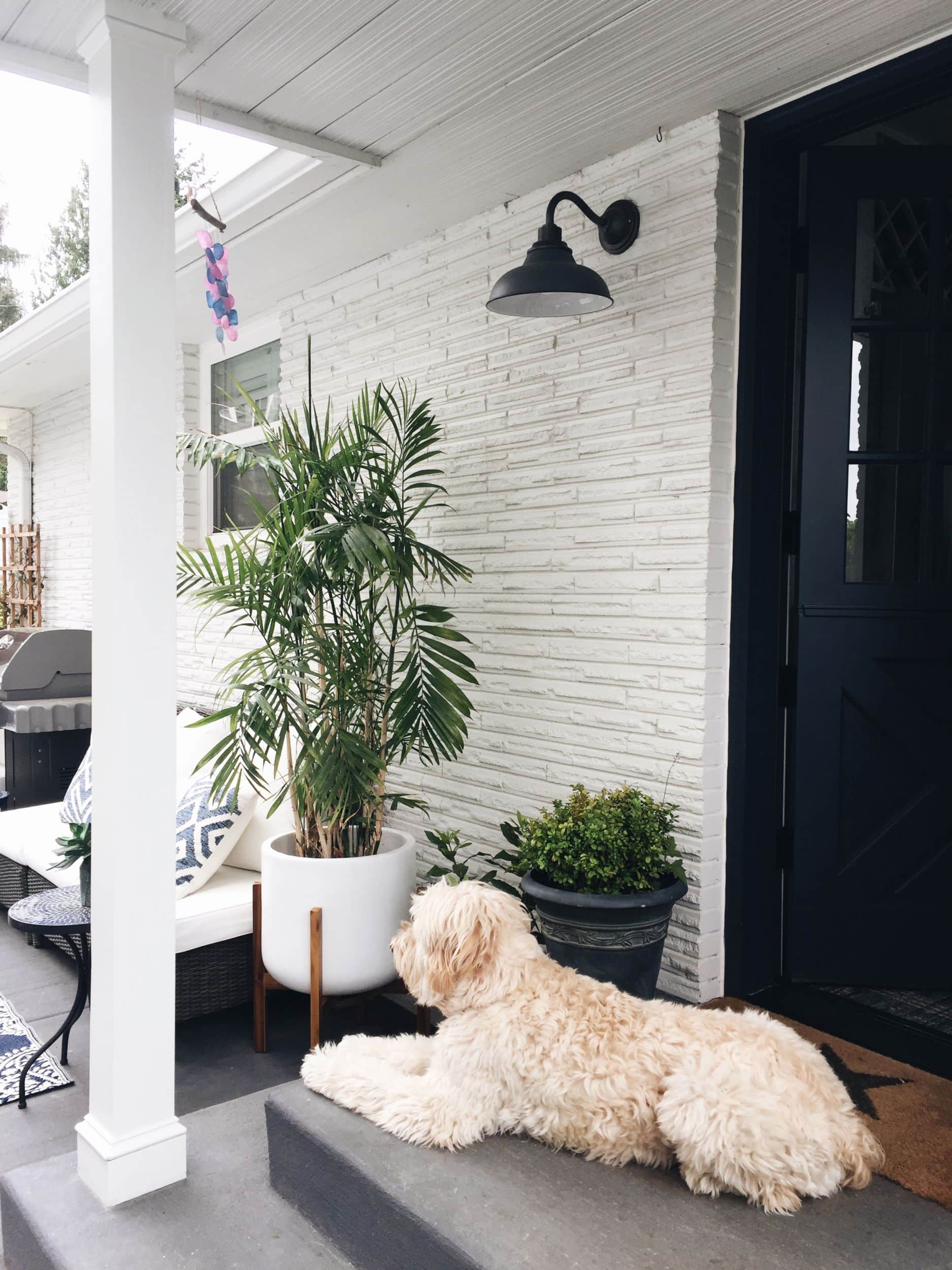 I love to listen to the gentle sounds around our home. I especially enjoy the sound of laughter, but when the house is otherwise quiet I love to hear the birds chirping outside my windows, wind blowing through the trees, the rustling of the palm leaves near my porch, soothing soft music in the background, the gentle bubbling of my oil diffuser, the sound of new capiz shell wind chimes outside my window and the familiar chimes in the tree at the far side of the yard.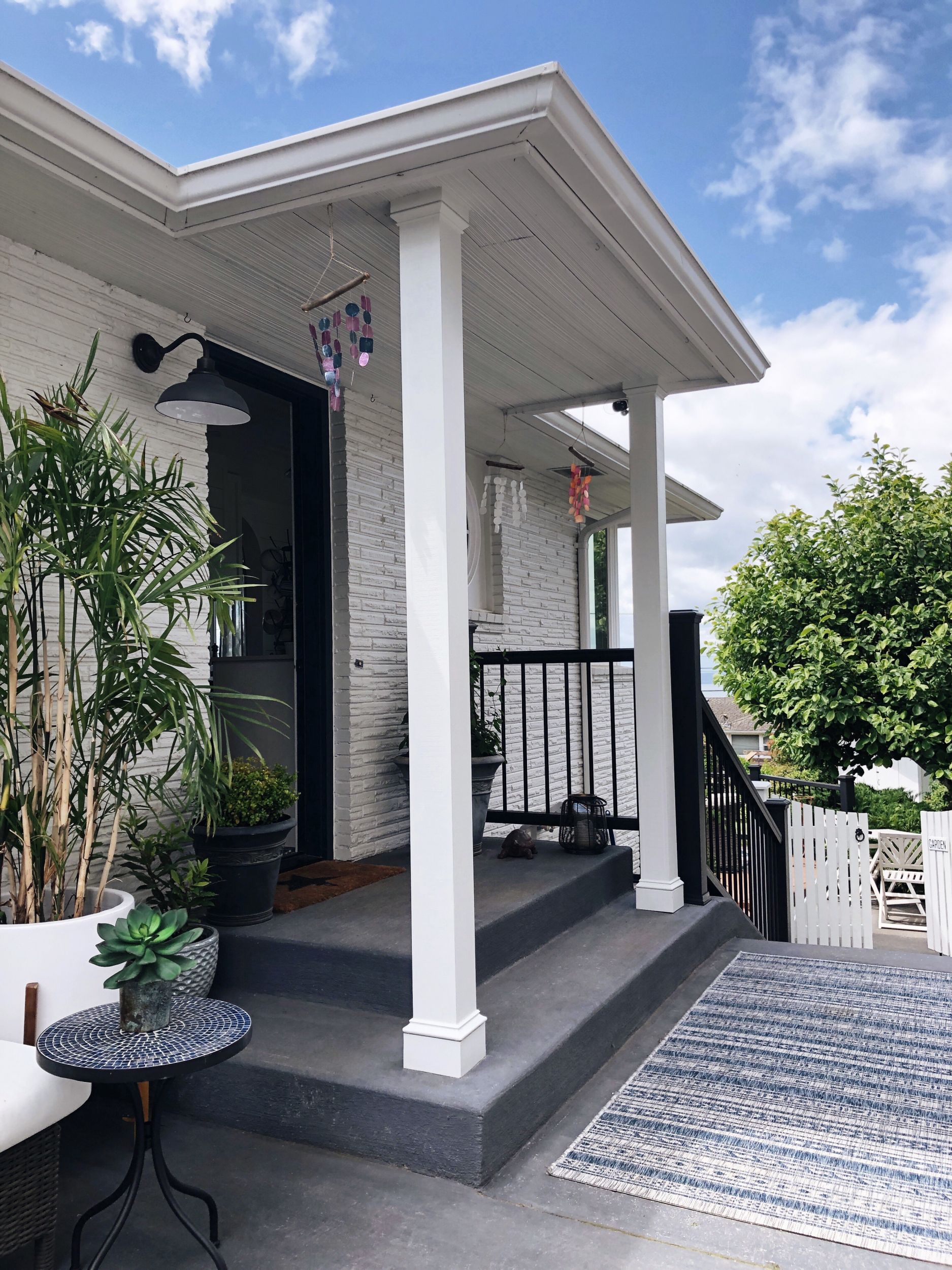 I try to slow down and listen carefully for those peaceful sounds as often as I can. A house that speaks to all of my senses feels like home. How a home sounds is an easy element to overlook, I think!
Recently I ordered this set of three capiz shell wind chimes (similar here, here, and here). As I unwrapped them from the shipping box, I wasn't expecting that they would make such an impact on how our home felt!
The day we hung them on some nails and hooks on the side porch, it was so windy! Oh, but was it ever magical to hear the soft gentle tinkling sound of the shells blowing in the breeze right outside my kitchen!
You can watch a short video of my wind chimes above (or click here!).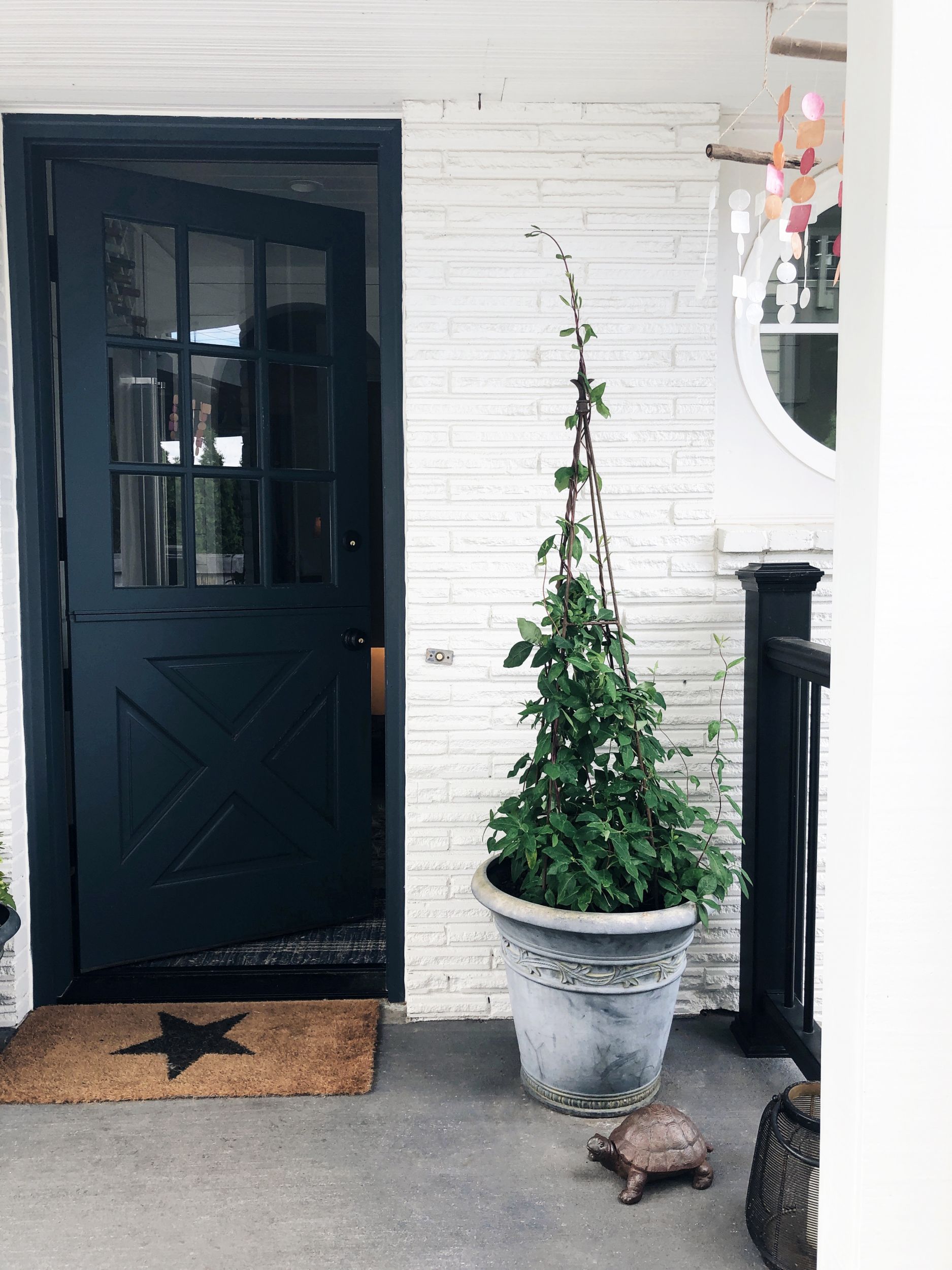 As my husband stood back to admire the wind chimes he said, "OK, that's it! we can never move!" I laughed that the addition of these humble wind chimes on a hook would prompt him to feel so attached to our home.
Obviously we could take those wind chimes with us should we ever decide to move! But as soon as he said it, I knew just what he felt.
Each time we add a new meaningful decorative element or we have an experience that speaks to our heart and soul here, we feel a little more connected to this space as our home.
It's the little things, isn't it?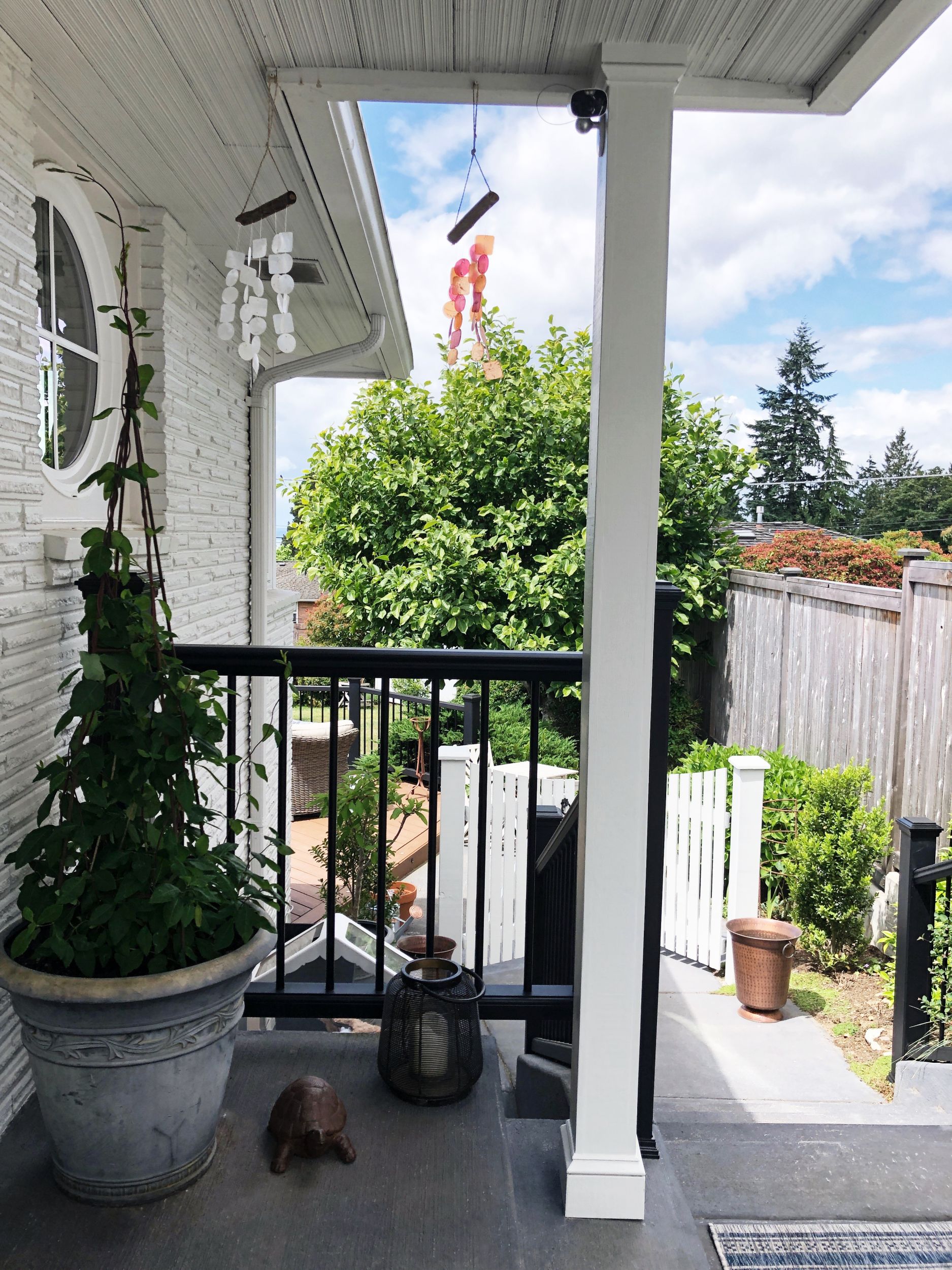 Often I find that a deeper connection to home and family comes through the gift of our senses in some way. It takes time, but each positive experience our senses take in seems to embed a little bit more joy into our life and surroundings.
My new book Dwelling is filled with so many practical ideas and inspiration to experience a greater sense of well-being, peace and joy in your home, body and soul.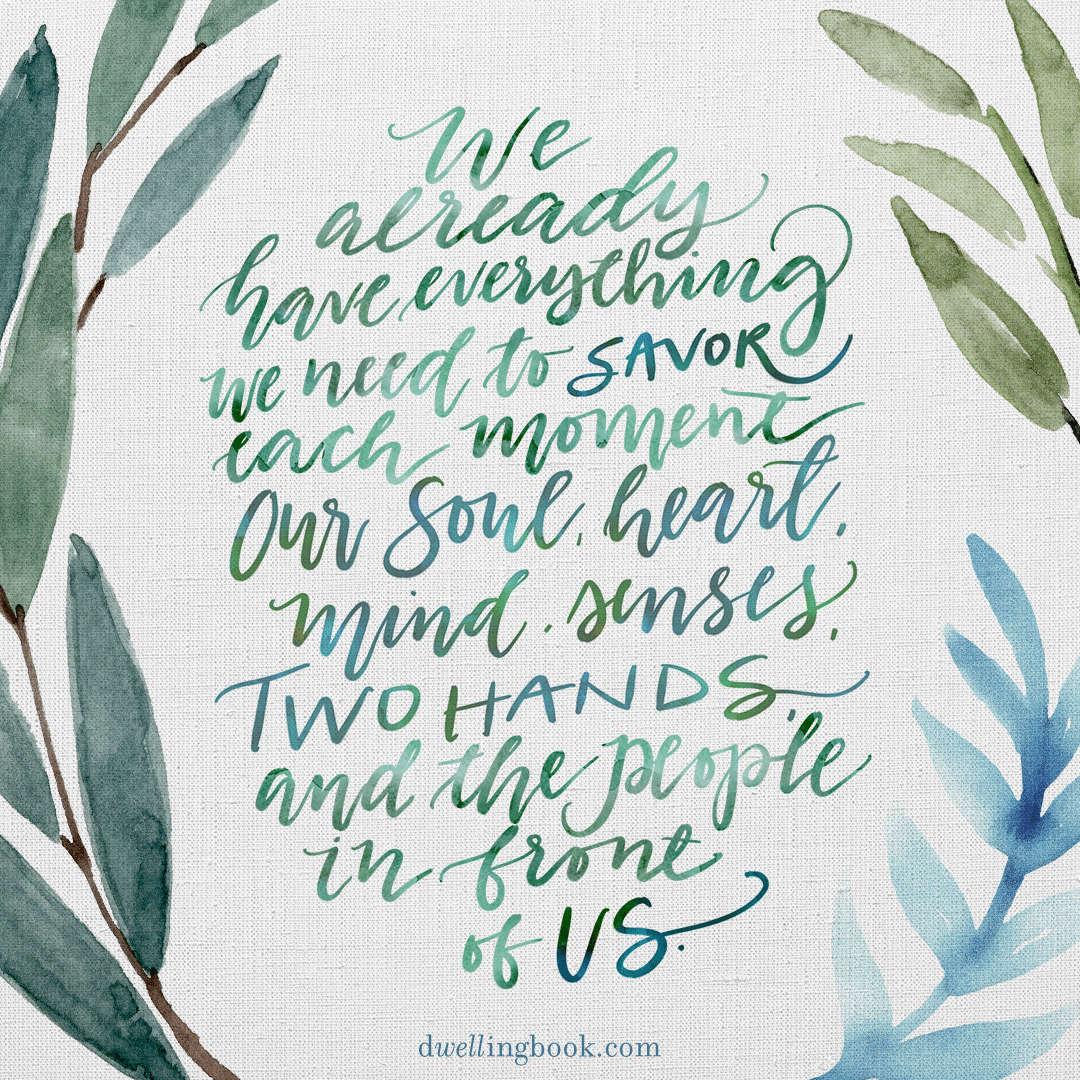 ---

---
Similar wind chimes here, here, and here.
More on The Inspired Room:
Spring in Our Outdoor Oasis (Our Side Patio Refresh)
Outdoor Cushion and Rug Care (Patio FAQ)
Where We Got Our Dutch Doors and FAQ
Dwelling: The Heart of the Home Maker