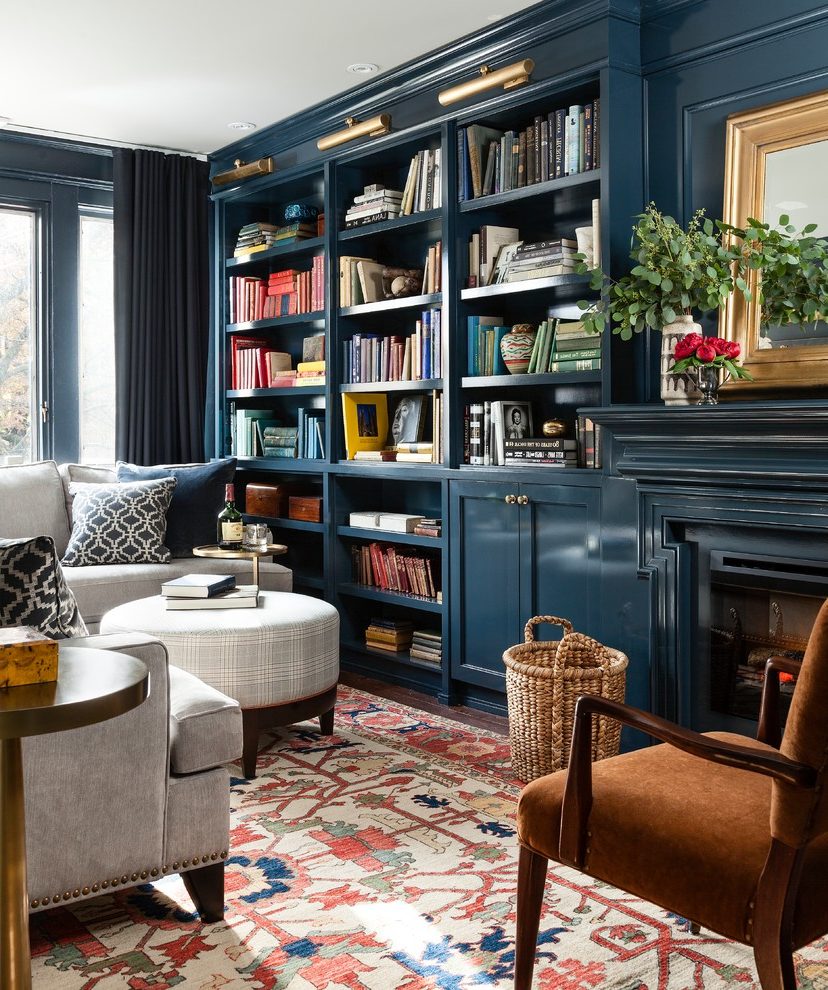 Bookcases make a room so charming, don't you think? I love how they make a space feel like a cozy library. We actually had plans this year to have a few sets of built-in cabinets and bookcases installed in our dining room and living room. I was SO excited to finally be at that point, as I had been dreaming of built-in bookcases since we moved in.
Alas, due to the unexpected turn of events this year, our plans had to be put off. Thanks, Rona. :) Sigh. It's fine. I decided to get creative instead, at least for the time being!
As I was puttering around the house a couple of weeks ago, an idea popped into my head! The next thing I knew, I'd recruited the whole family to help me bring up a large freestanding wood bookcase. It was one we brought with us when we moved here because I thought we might eventually find a place for it in this house. Meanwhile it's been put to good use in the garage.
With our newly arranged living room I realized I now had the perfect spot for it! Once we got it upstairs, my husband painted it the same color as our walls and trim work. A fresh coat of Benjamin Moore Simply White made it feel so much like a built-in! I am IN LOVE with it!
I'll be showing you the bookcase this week (now that the paint is cured, I just have to snap a photo!) so stay tuned.
Do you have built-in bookcases in your house?
Related Posts on The Inspired Room:
The One Decorating Accessory I Can't Live Without
Click here for some of my favorite home decor + garden books
My All Time Favorite Home Decorating Book
7 Clever and Charming Built-Ins