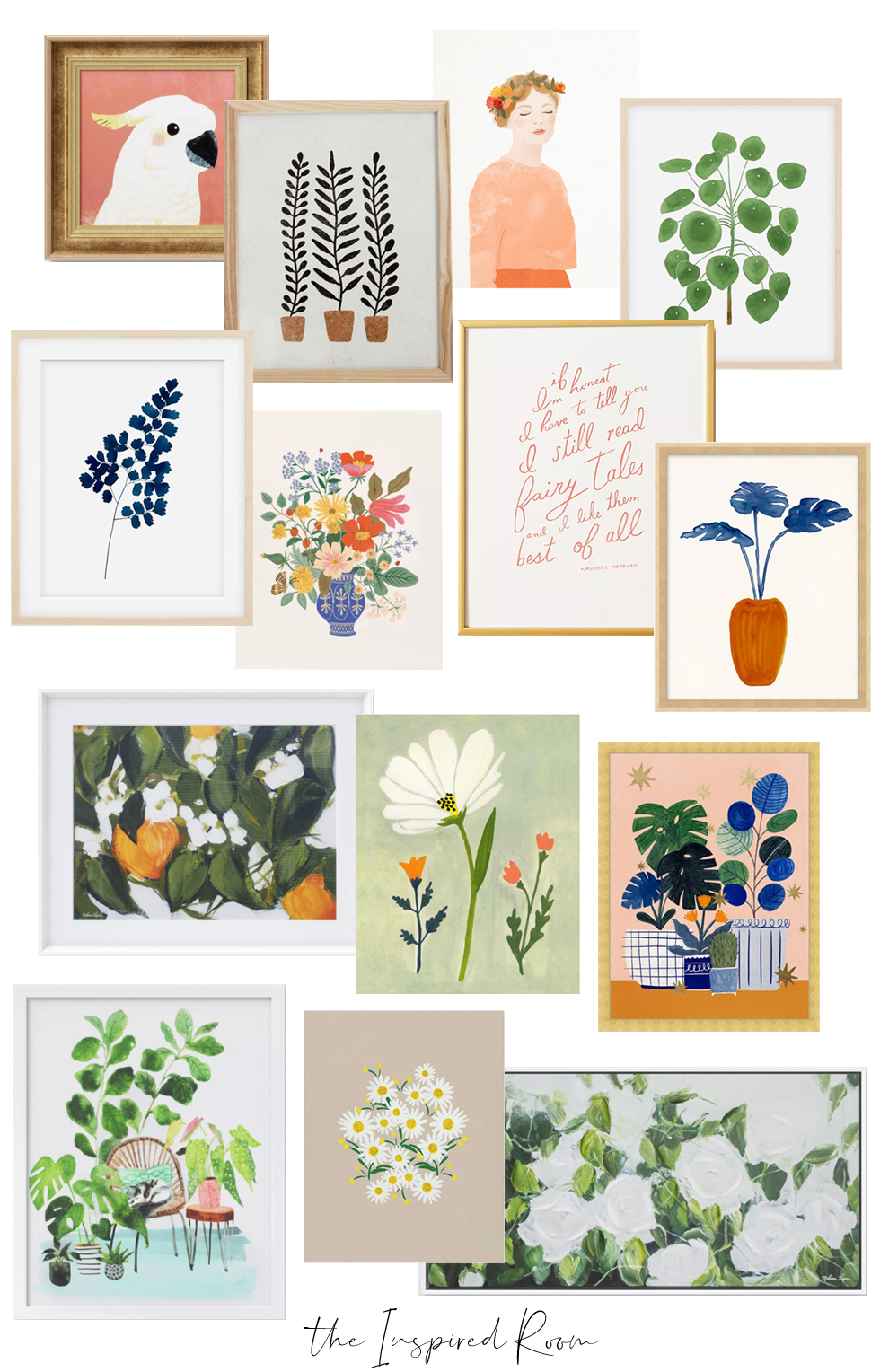 Happy MARCH! Spring is on its way. Do you ever swap out your artwork when the seasons change? Sometimes I will! It's pretty easy to to do if you keep your art in standard frames. Switching wintery prints for spring scenes or colors can really make a difference in the mood of a room. In the spring I especially love the look of nature inspired art like botanicals, florals, or outdoor scenes, as well as art with fun pops of color.
Sources for above (scroll and click the thumbnails below!)

---
Two helpful posts on the blog that can help you with artwork choices:
10 Helpful Guidelines for Decorating Walls
How to Choose Wall Art for Your Home and Favorite Art Sources
One extra affordable way to spruce up your walls for spring? Grab a roll of pretty wrapping paper and frame a sheet! I shared about that idea more in this post: Easy DIY Art and "Wallpaper" for Your Home.
Another affordable idea is hanging plates! See how to hang plates, platters, and bowls on a wall here.
Here are some great art sources if you're looking for wall art inspiration! (Click the photos below)

---
More Spring Decor: