My husband has been painting our little basement staircase for the past week or two. It's looking so cute! When we moved in it was covered in carpet and not-so-cute. We took the carpet off and painted the steps a dark gray a few years ago, but the paint was wearing off and the steps themselves had always needed some attention (wood fill and sanding) so we decided to give them a little extra love this time.
I know many of you messaged to tell me you love the process photos so here ya go: our staircase before and in process.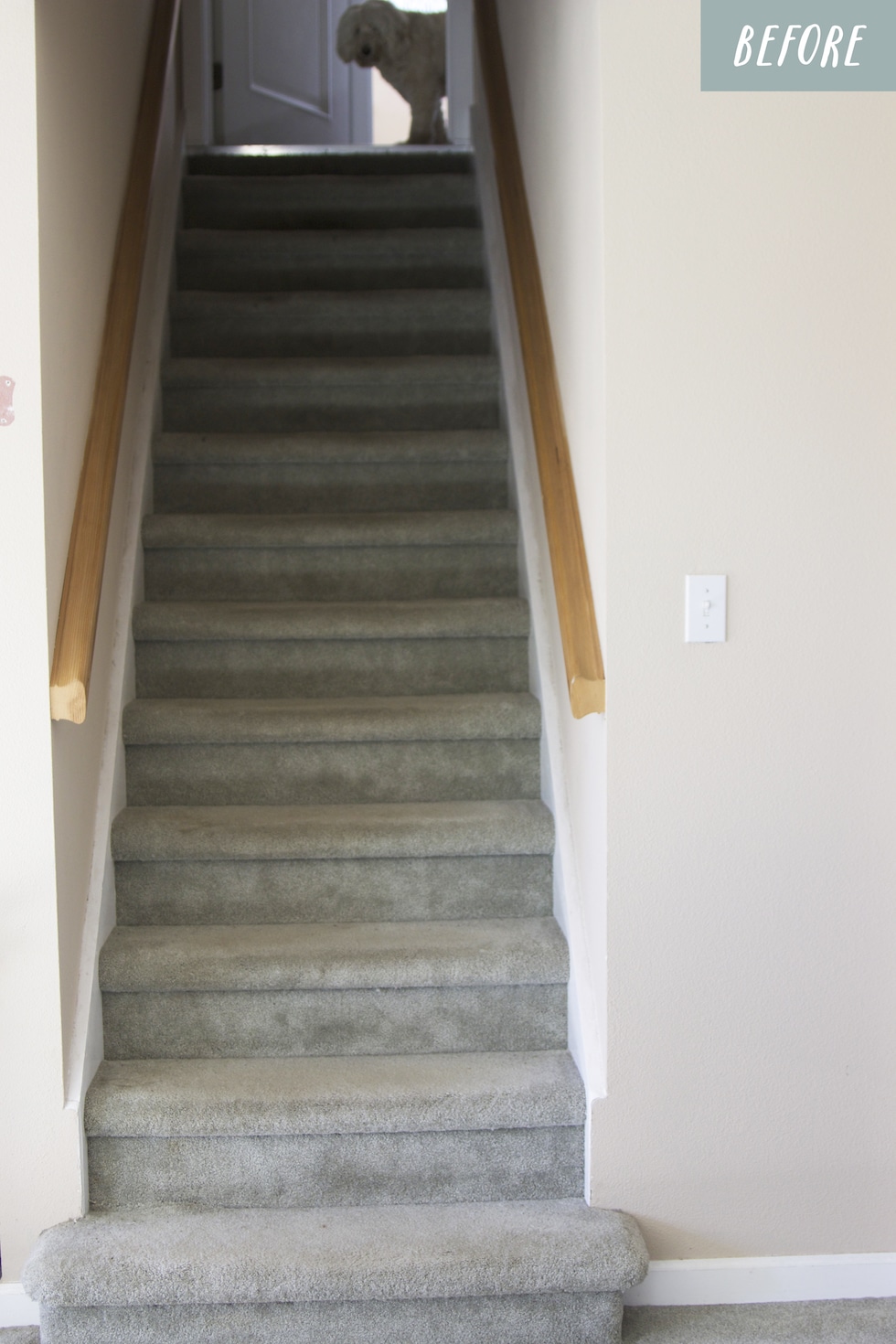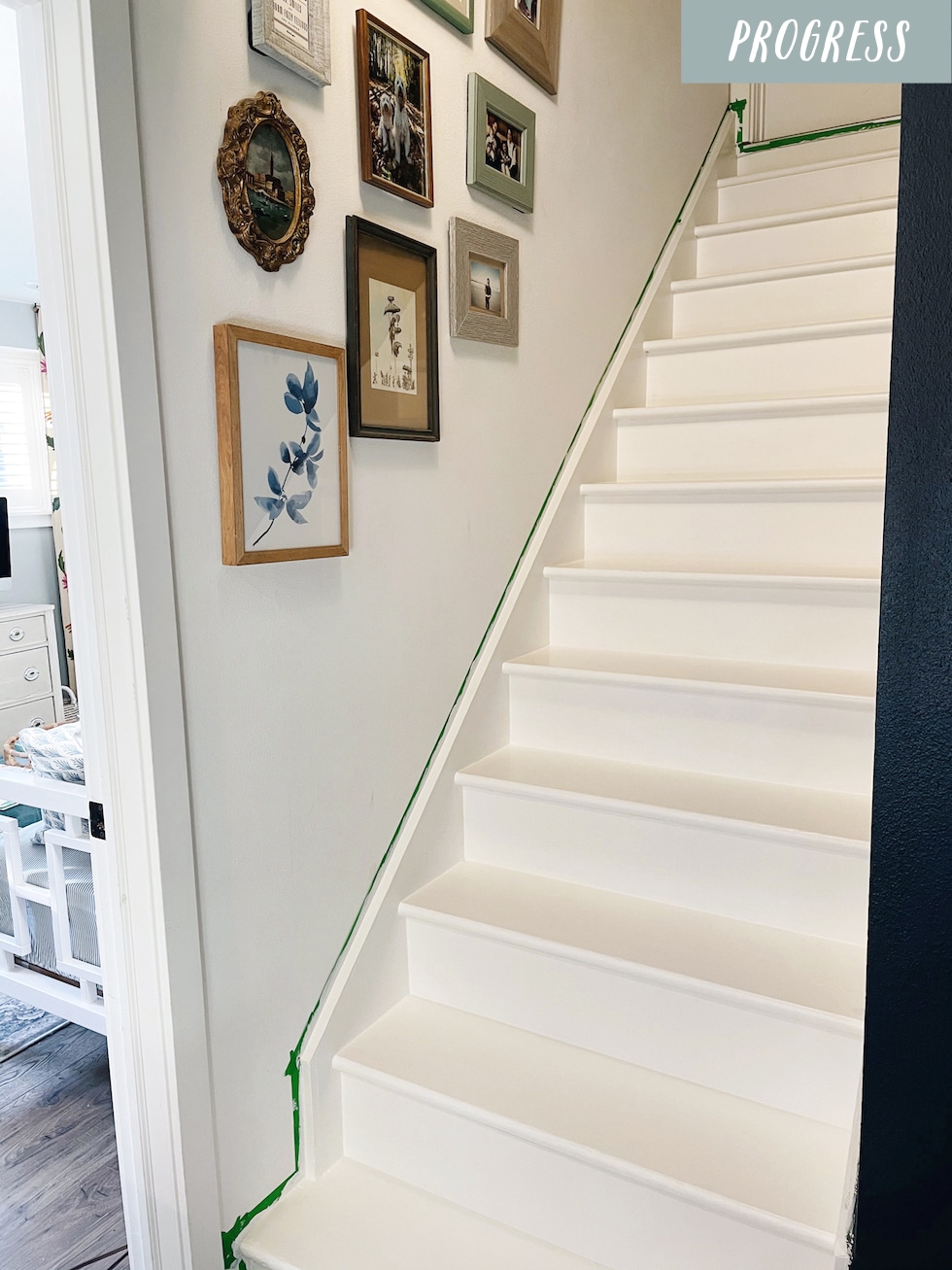 We have more work to do on it and walls to paint, too, but it's making me happy already. Yes, we painted it white! It feels fresh and light and so pretty! It is kind of a dark stairwell, so we are very pleased with the new look.
Don't worry about the white or the dogs, though. We are on the hunt now for the perfect stair runner! I prefer bare wood because it's so easy to clean that way! Do you remember our last staircase makeover? We loved the wood. A quick sweep or swipe of a damp rag followed by a dry one and we were good to go.
But in this stairway and situation we don't have natural wood as an option, so wanted to go with the fresh bright look of white paint combined with a rug with a little texture, so they won't be as likely to slip on their way up or down. Some rugs could be a little difficult to clean on a staircase but we will do our best to choose one that will be as carefree (but still as cute!) as possible.
Today I'm sharing some inspiration photos of cute staircases and runners. I'm thinking for ours we will go with a stripe or a subtle plaid, but I haven't found the exact one yet.
Do you like stair runners? Even paint alone makes such a difference! Are you painting any staircases or rooms in your home this spring?
Enjoy this inspiration!
Are you subscribed to my new newsletter? Join here to stay in the loop and receive exclusive content!
Related Posts:
More of our Before & Afters in this home
Hickory Hardwood Floor Staircase Makeover (in my old home!)