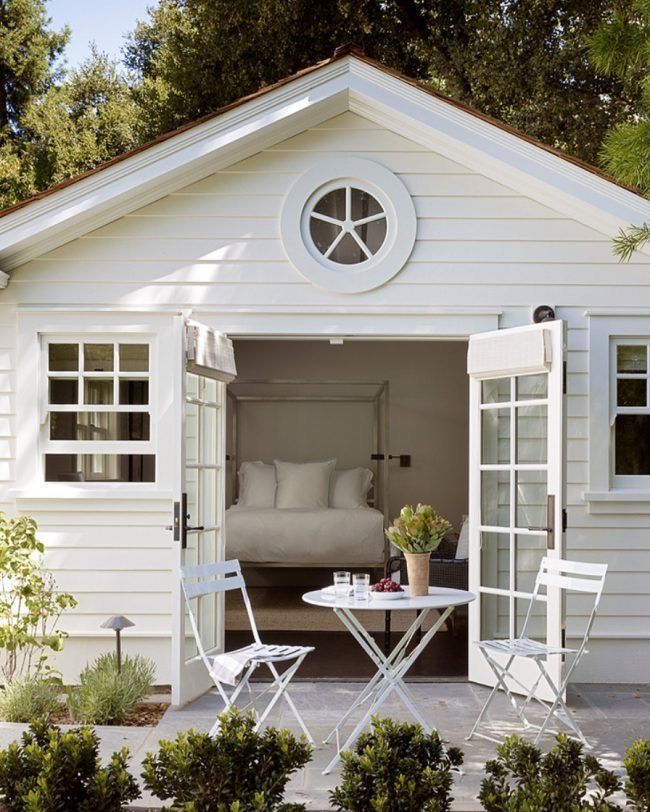 Happy news! We are planning several new home projects this year! I've held off on updating a few key spaces in our home (other than paint or minor changes) because I knew, if we were going to stay in this house, that someday I was going to do "something more than paint" to make these rooms and spaces our own. I didn't know exactly what. Or when. :-) I didn't want to rush it. So I've just been patiently (and sometimes not patiently LOL!) dreaming of ideas … and considering the options for years!
The good news is, I finally know "what" I want to do… and I'm ready to share the inspiration and ideas with you! I have a few small projects we've almost completed in our lower level that I will be showing you soon (plus our stairs), too. There is so much more to tell you, so many new ideas to share and backstories to explain, I hardly know where to begin!
So let's just start with one simple update I want to make, and then we can go from there.
I shared this idea on my Instagram stories recently. The top photo is my inspiration photo for our new master bedroom. Long story short, we want to move our master from its current location to the other side of the house (the current location of our son's room), where we will be able to add French doors to our side patio!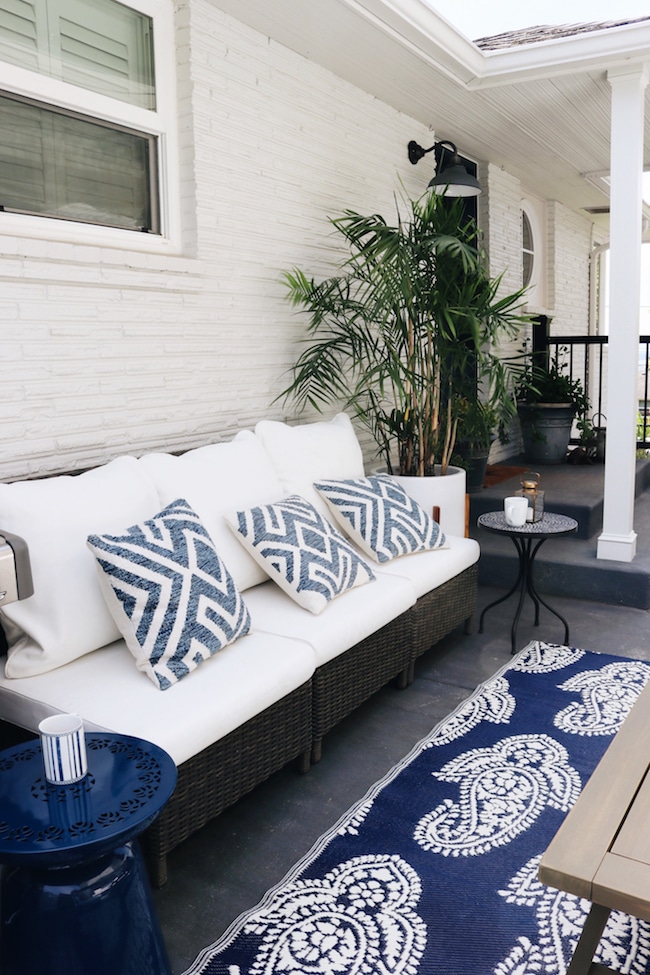 Remember the saga of the side patio installation? Oh my, it was an ordeal! It took me many years to recover from all the crazy stuff that happened just trying to get it done, hahahah! (Click here to catch up on the saga in this post: The Most Important Thing You Need Before Remodeling). Now I'm excited because I have some ideas that will make it even more special.
We can access that patio space right now from the Dutch door in our kitchen, but if we move our bedroom we can add a set of French doors, like the image at the top of this post! Then we'll be able to go right outside our room to relax on our own little patio. We could sit there with our morning coffee, or go out in the evening to have dinner or watch the sunset over the water.
Of course, let's be honest, we can actually do these things now, but how much more special will it feel to have that space connected to our bedroom? That's one of the reasons I want to relocate our room. We don't have space for a big fancy master suite in our home, but I don't care about having a huge room. I just want our room to feel special. It will be little, but I think small rooms can be charming! That will be my goal.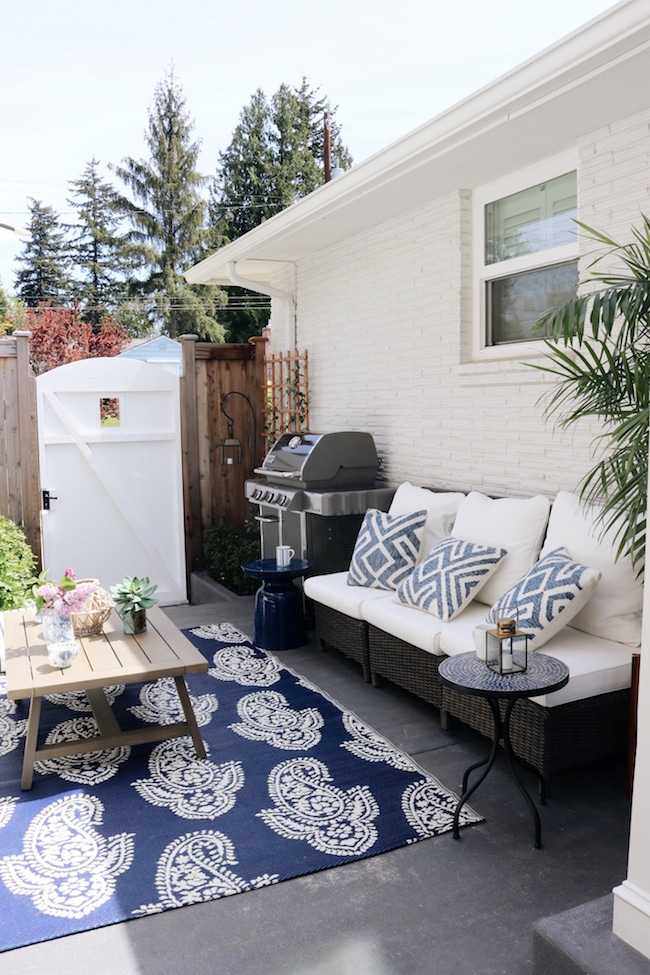 We won't be adding on, so we won't have a peaked roof like the inspiration photo. But we do have our round window nearby, so I think the general vibe would be quite similar!
Tomorrow I'll share lots of inspiration photos for patio doors! (update: click HERE for more of my inspiration photos!)
I'll explain more in future posts about the new bedroom and bathroom, plus a few ideas I have for the side patio to make it even more private and charming. I cannot wait to share all of the ideas I have for these spaces, as well the inspiration for our existing mint and pink bathroom, what we will do with the original master, and some really exciting updates I want to make to the character and function of our living room and more.

Thanks for following along with everything we've done so far to make this home our own. It's going to be fun to watch this house take on even more personality and style. I can't wait to share the vision for each new update I'd like to make!