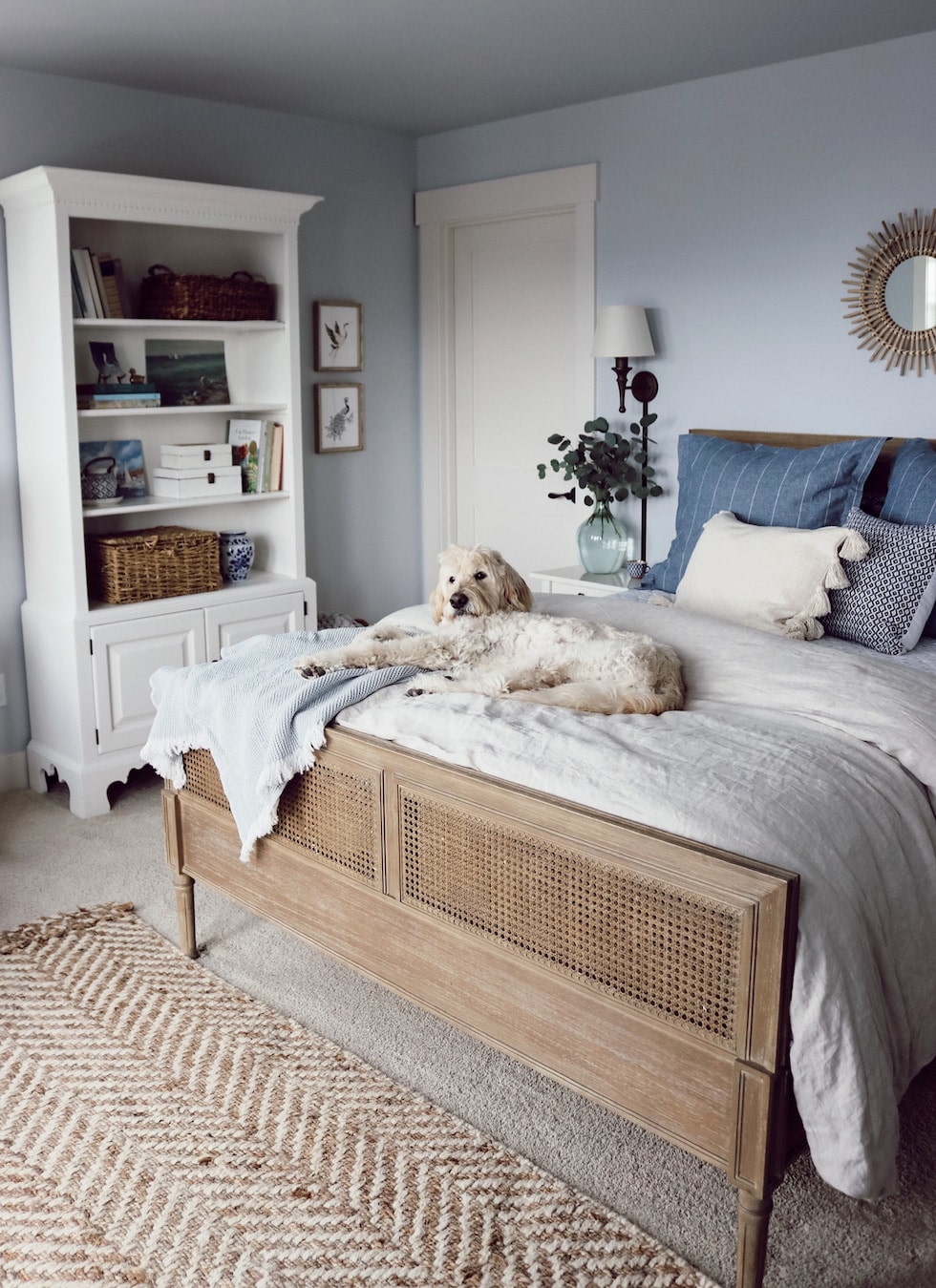 If you are new here at The Inspired Room and/or just joining in from my friend Bre's The Gift of Home book launch, welcome! I'm so glad you're here and I'm excited to celebrate her book with you!
There is a fun giveaway of Bre's book and links to other bloggers sharing their homes with giveaways as well, so be sure to comment to enter below and check the links out at the end of the post before you go!
Here's a quick introduction to me and my home! My name is Melissa and I've been blogging here about all things home since 2007! Over the past seven years I've written eleven books on the connection between feeling at home and the well-being of the people inside (one of those is my brand new book A Lovely Life coming out this spring!). I will give you a little intro to my home today as well.
Creating a home has been my lifelong passion, even before I had a home of my own! Bre and I share a similar philosophy for the home so I'm THRILLED to be a part of celebrating her new book today. You may know Bre from her wonderful blog Rooms for Rent!
My husband and I just moved into a new home three months ago, after we became empty nesters this summer. Right as our youngest (our son Luke!) was preparing to move out (again, after all three of our kids moved back home at some point in 2020/2021!) in what ended up being a wild and unexpected turn of events, we found our dream house! A cozy little cottage on an island in the Salish Sea.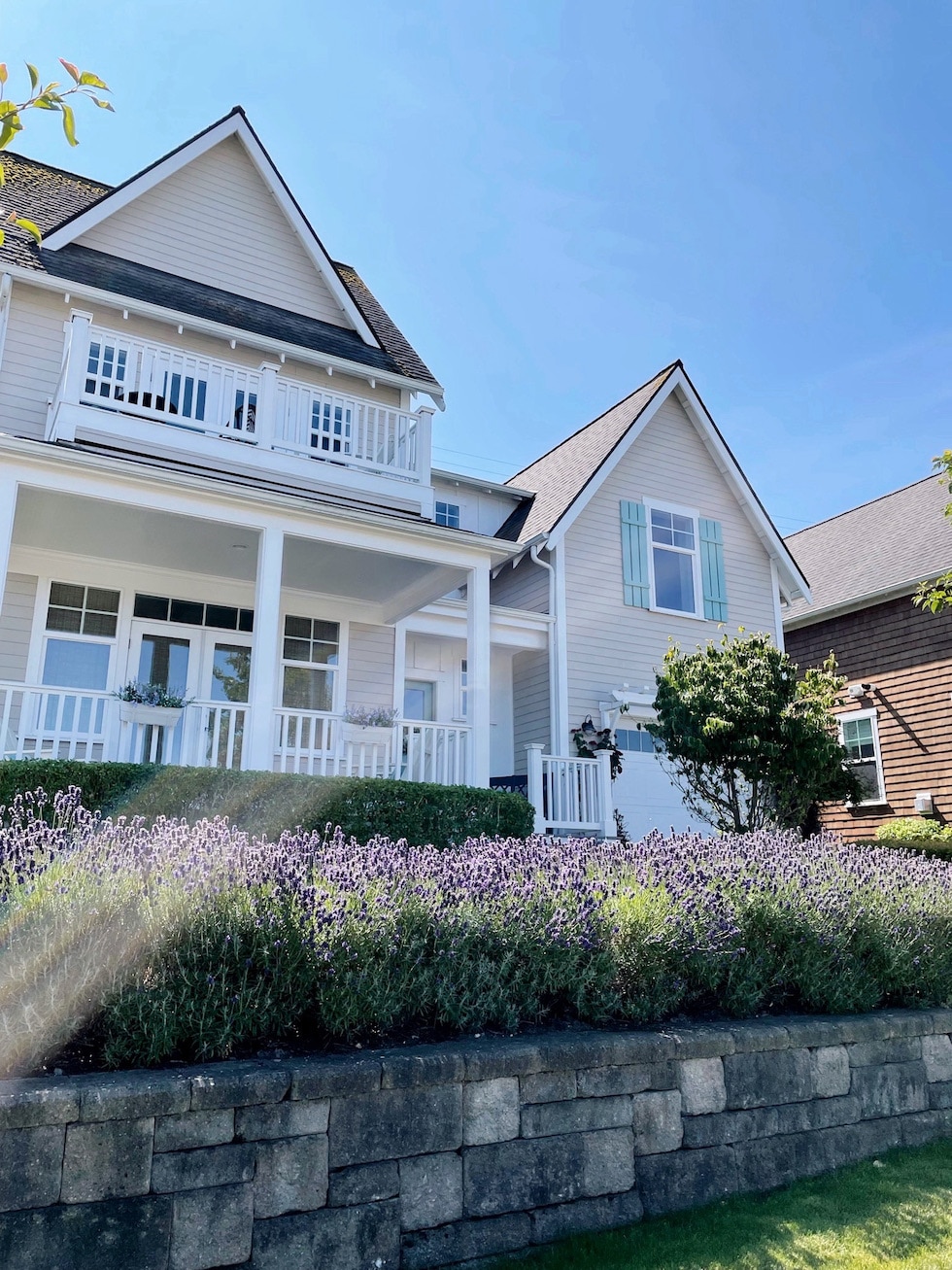 We made an offer, put our home on the market and now here we are! It was a bit more complicated than that, but in spite of a whirlwind of quick decisions and dealing with the challenges of the real estate market, it was worth every bit of effort and stress to get here where we feel so much peace and immense gratitude for our home. We stop to pinch ourselves several times a day just to remind ourselves that we really do live here! It's a dream come true — we feel like it was a huge blessing in the midst of a difficult season. You can read more about the adventure of finding our home in a 3 part post HERE.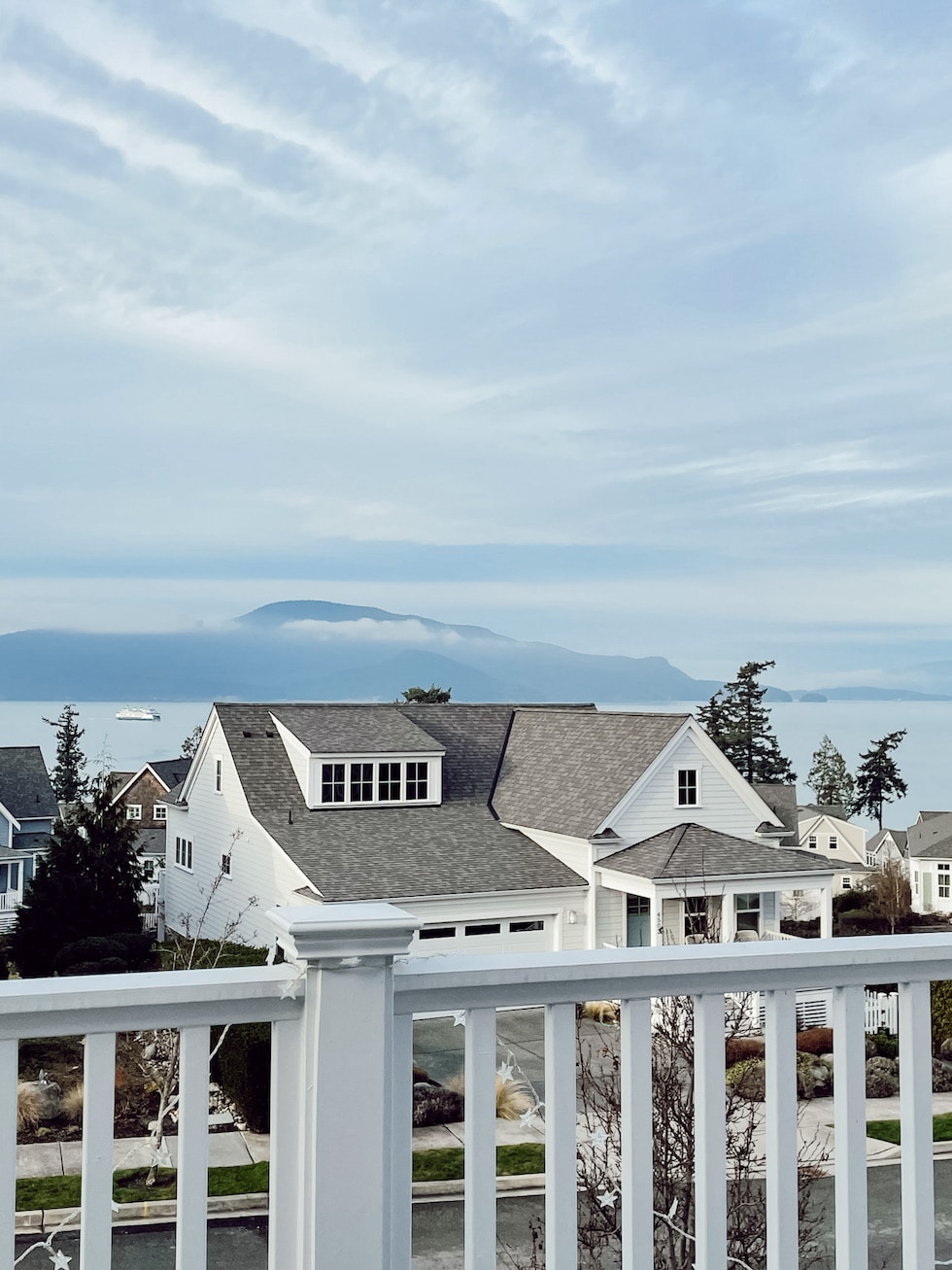 Creating a home we love has always been about the refining process of creating a sacred and meaningful space. It's something we can do wherever we are, and in whatever type of home or season of life we're in. We didn't wait until we could find our ultimate dream house, we just defined or redefined what our "dream house" was in every season! I believe that any home can feel like our dream home, when we see it through the lens of gratitude.
My husband and I feel each home we had was a gift in that season. How do we fall in love with our home? We treat them with care, as if they will be our forever home. From our first newlywed condo to our English Tudor fixer upper, to the 1950s home we just moved from, to every home in between…we did what we could within our budget and time to make each one a sanctuary.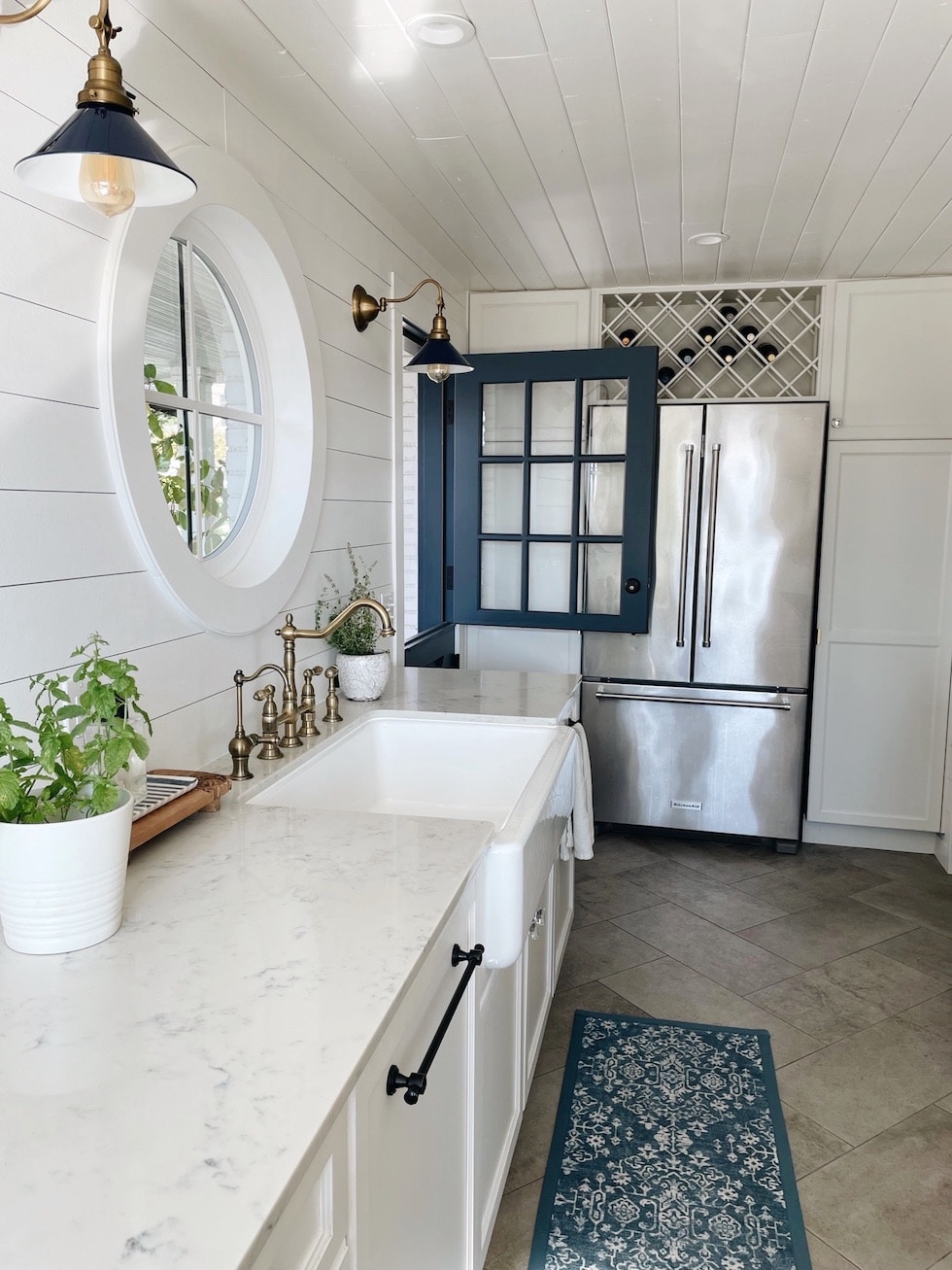 I feel deeply about having a home and rhythm of life that nurtures us and those we love. Creating a home involves finding ways to tell our unique story, establishing heartfelt connections and memories and savoring the every day moments. For me creating a home is not about designing a perfect magazine cover or instagram worthy space, it's about paying attention to how we feel to live in our home. It's learning how we can feel better there, whether it's through slowing down to more fully appreciate what we have, cleaning up or tidying the spaces in our home that make us feel stressed or anxious, clearing out and letting go of what doesn't serve us well, or simply making each room more comfortable or welcoming.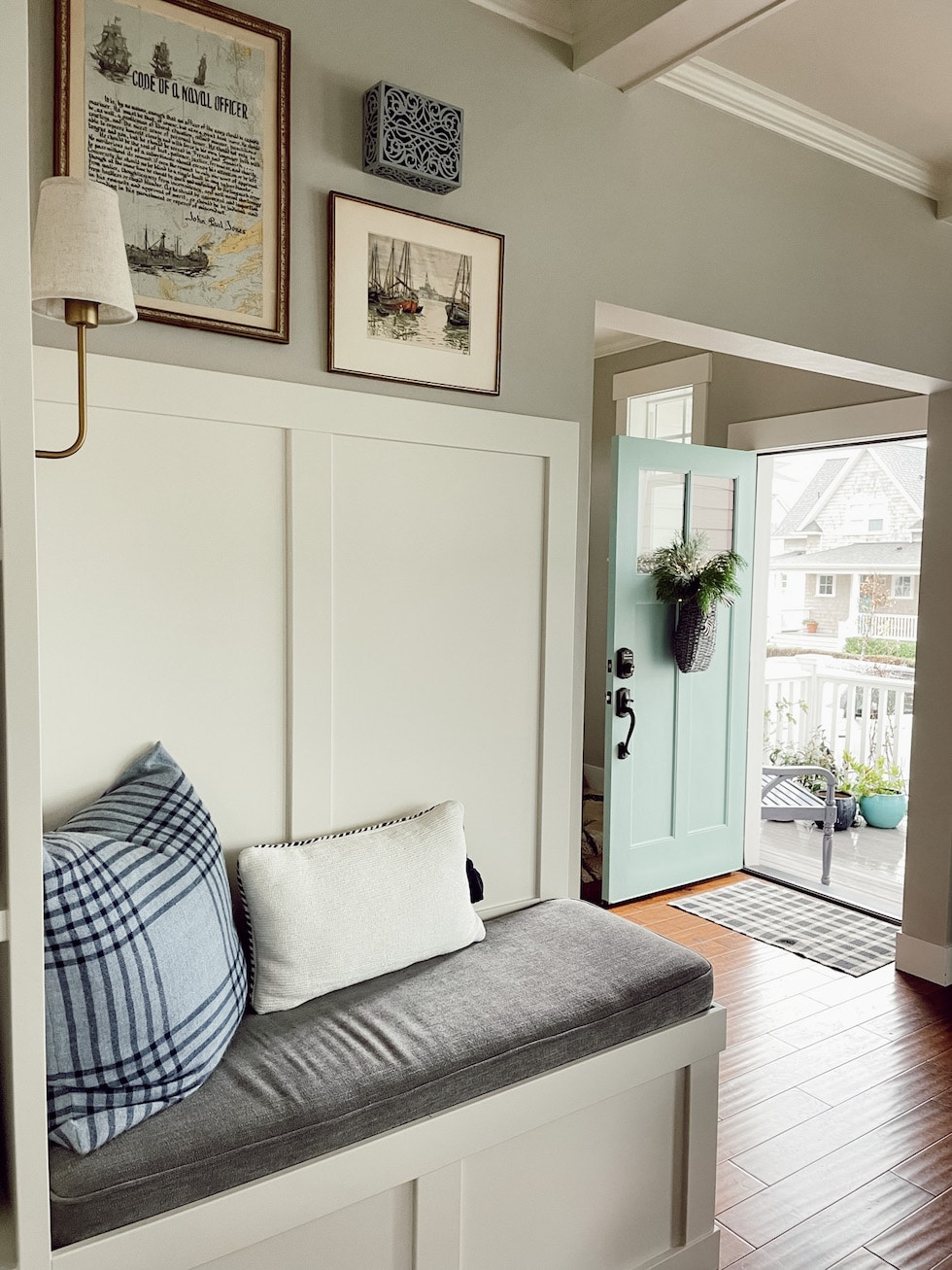 On that note, since the month of January can feel quite dreary (depending on where you live!) and sometimes seem like it's about 18 months long, hahah, I decided at the end of last year that I would spend the month of January 2022 focused on prettifying one room in our new home.
My goal was to feel more at home by making that one room more functional and inviting. I chose our new bedroom, so we've been working on refreshing it simple, practical ways! (I'm calling the challenge A Lovely January and invited my readers to join in, feel free to join us, it's not too late! Find details here).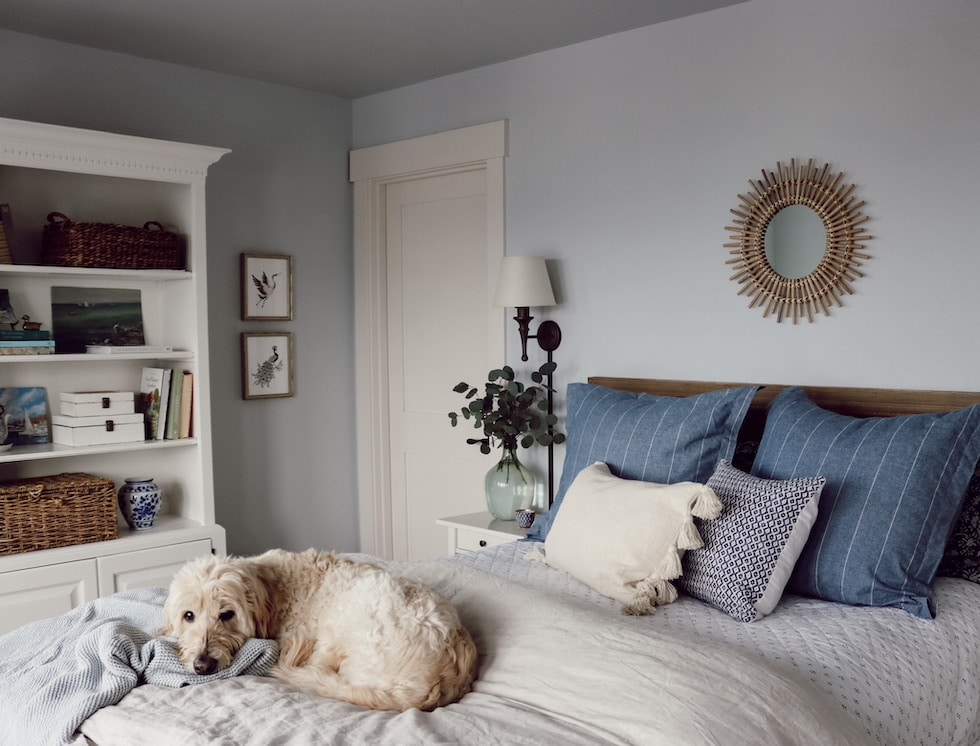 You can read the post from this week with my most recent bedroom updates HERE! It's amazing how even just a few simple and affordable updates have already impacted how we feel in our room. We loved it to begin with, but now we really feel at home in it! We have lots of other dreams and plans for this space, but simple changes are often the most meaningful because we don't have to put them off for "someday!" I love being focused on this one space for the month of January!
Now that the new year has begun and the holidays are behind us, I'm feeling inspired for all of the ways we can make this house our own not only in 2022 but in every year to come. I'd love to have you follow along! You can catch up on all posts at our new home here, you can subscribe to my newsletter here to stay in the loop…as well as find daily happenings, tips and the behind the scenes on my Instagram stories.
If you ever feel overwhelmed with where to begin decorating, or just need a pep talk to encourage you in your home journey, I hope you'll pick up Bre's lovely new book The Gift of Home! It's a hardback book full of beautiful photos of attainable rooms, and offers such practical tips and advice for people (like us!) who want to feel more at home right where they are.
I'll share a few sneak peeks of the interior pages (scroll down to see them!) as well as links below to the other lovely participants in this blog hop so you can visit and be inspired by others who share a love of home!
Be sure to enter the GIVEAWAY at the end of this post, and you can enter on each of the blogs below as well!
THE GIFT OF HOME BOOK TOUR: SCHEDULE AND LINKS:
Wednesday 1/19
Melissa Michaels – The Inspired Room
KariAnne Wood – Thistlewood Farms
Claire Berard – Claire Lynn Home
Sarah Wagner – Dreaming of Homemaking
Friday 1/21
Bre Doucette – Rooms for Rent blog
Beth Hunter – Home Stories A to Z
Courtney Fernan – A Thoughtful Place/
Lucy – Crafberry Bush/
Andrea – Pine and Prospect
ENTER TO WIN A COPY OF THE GIFT OF HOME by commenting on this post below and registering your entry in the Rafflecopter! See below!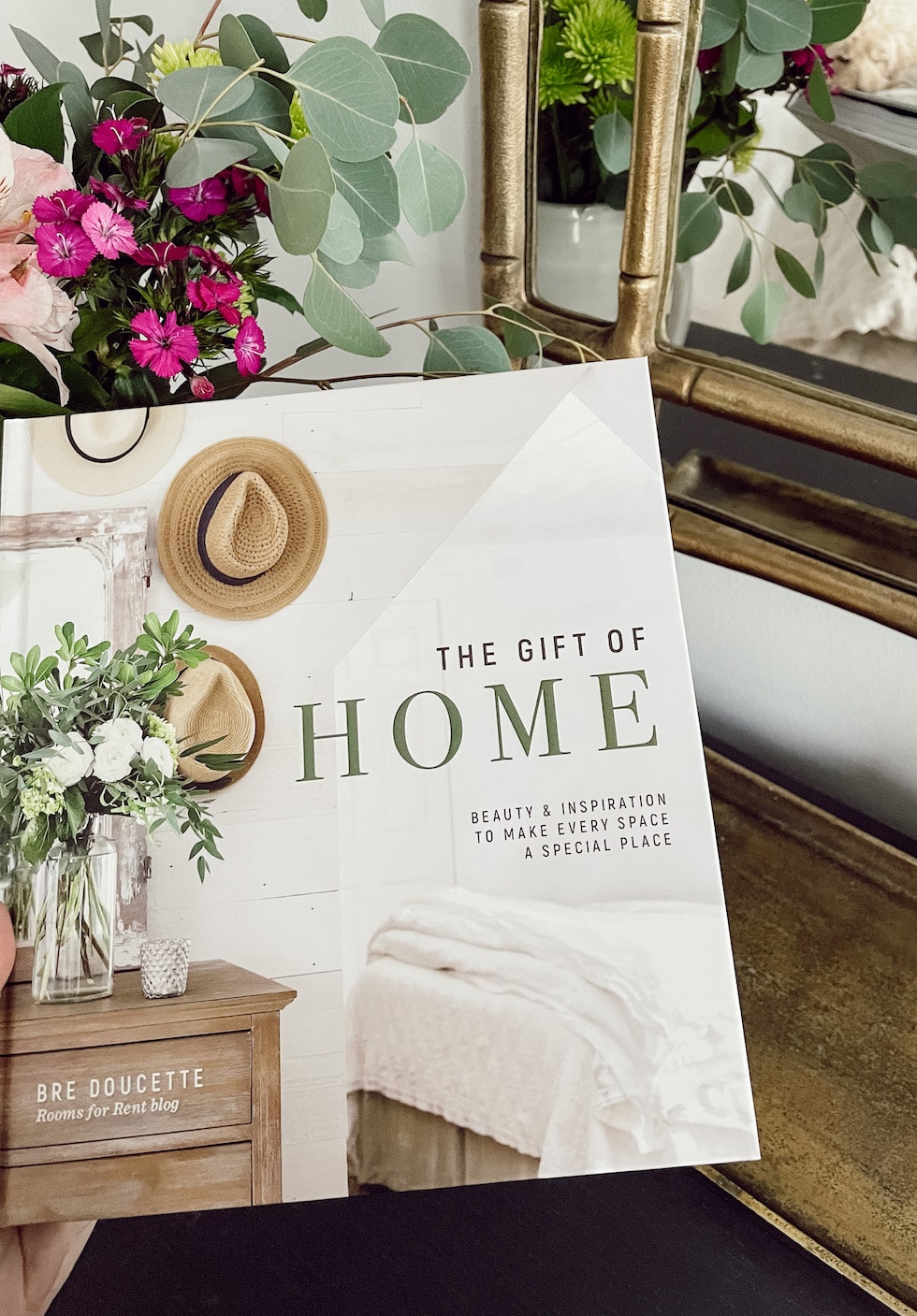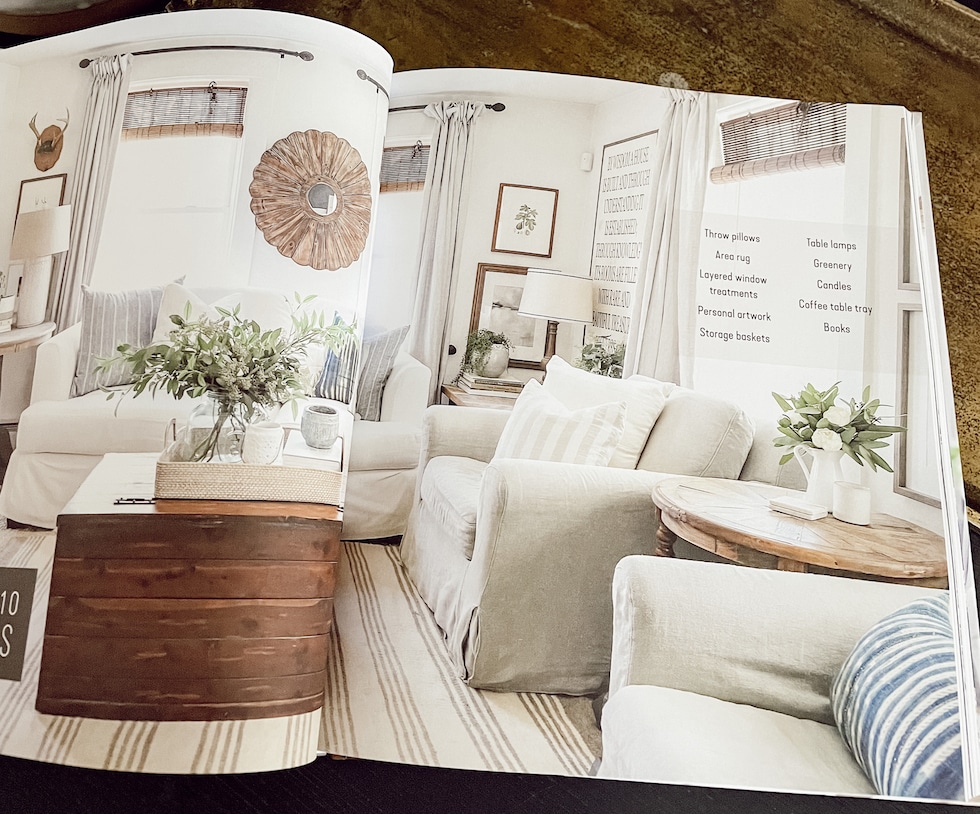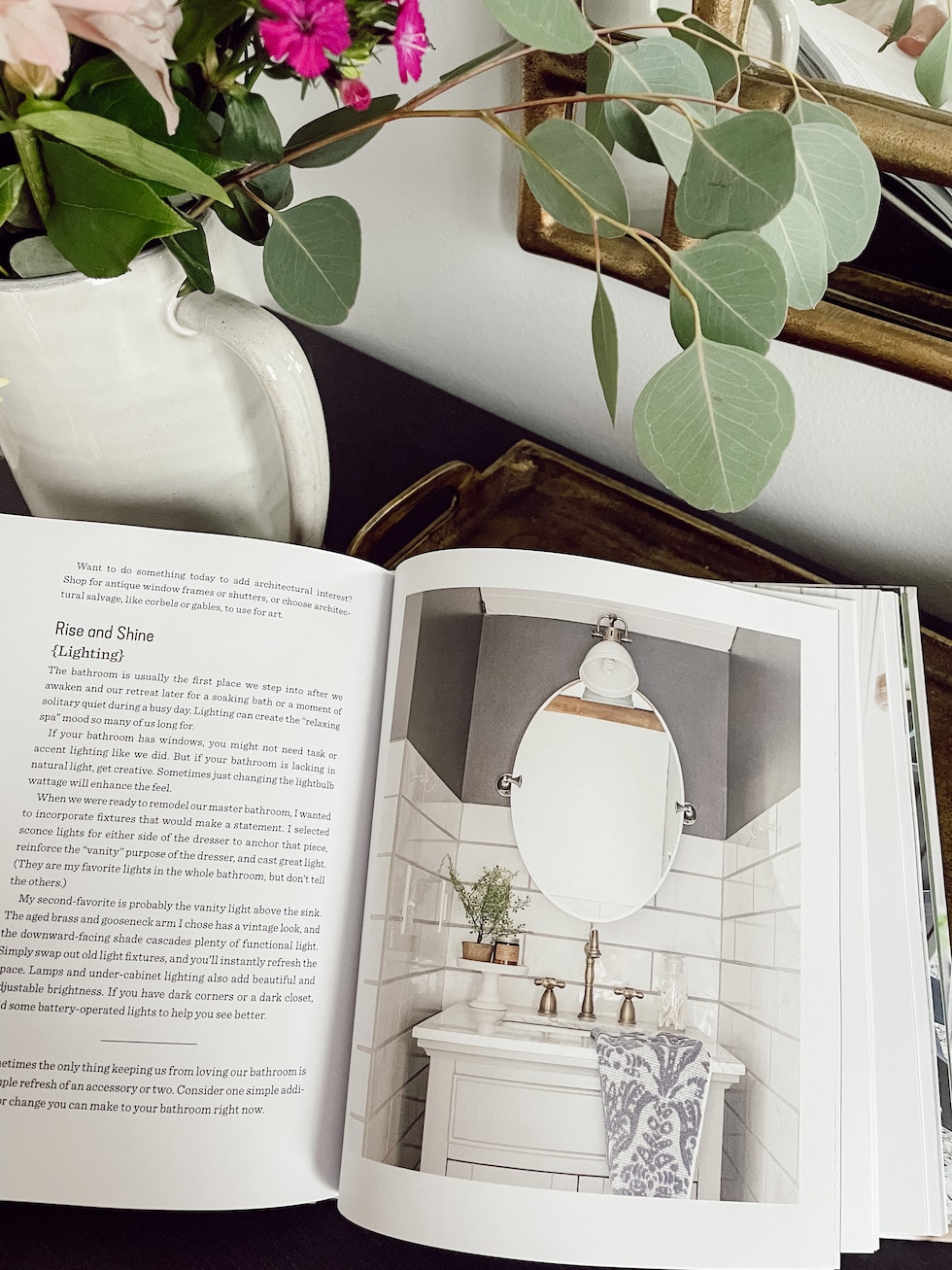 Click here to order Bre's new book, The Gift of Home
---
Next on the tour, you get to visit my friend KariAnne Wood of Thistlewood Farms! We met in real life a few years back and she's just as fun as she is on her blog. (Fun fact, she and I wrote a book together called But Where Do I Put The Couch? And Answers to 100 Other Decorating Questions). You'll love her beautiful home and the stories she tells! Click HERE to visit KariAnne's blog!