Even homebodies can experience some of the wonderful benefits of nature by being surrounded by organic elements in our home.
"A home should be the place we go to feel our very best, a haven to recharge and rejuvenate. The commitment to reclaim and refine this sacred space and to protect what we hold dear invites us to make choices that change us, better us, and help us make a positive impact on the world around us.

from the book Dwelling, Melissa Michaels
As I've become more mindful of what I will bring into my home, and what I want to keep out, I've also incorporated more essential oils into our home and daily routines.
You can read about my daily routines with oils and how I have incorporated oils into my home here.
These little bottles of plant juice have improved our home, health and well-being in so many ways!
Because my family has successfully used and trusted Young Living oils for the past five years, they are the only brand I confidently recommend.
Join our free Dwell Well community with your essential oil or Thieves cleaning starter kit order! Use these instructions and my referral link.
Their essential oils are extracted from real plants grown in organic soil though the most pure process and quality control of any essential oils on the market.
Young Living oils support healthy body systems so they can function as they should!
So many aspects of our family's lives have improved as we have removed harsh toxic chemicals and incorporated these oils and plant-based products into our home.
We sleep better. We feel better. We breathe better.
I love to help others do the same.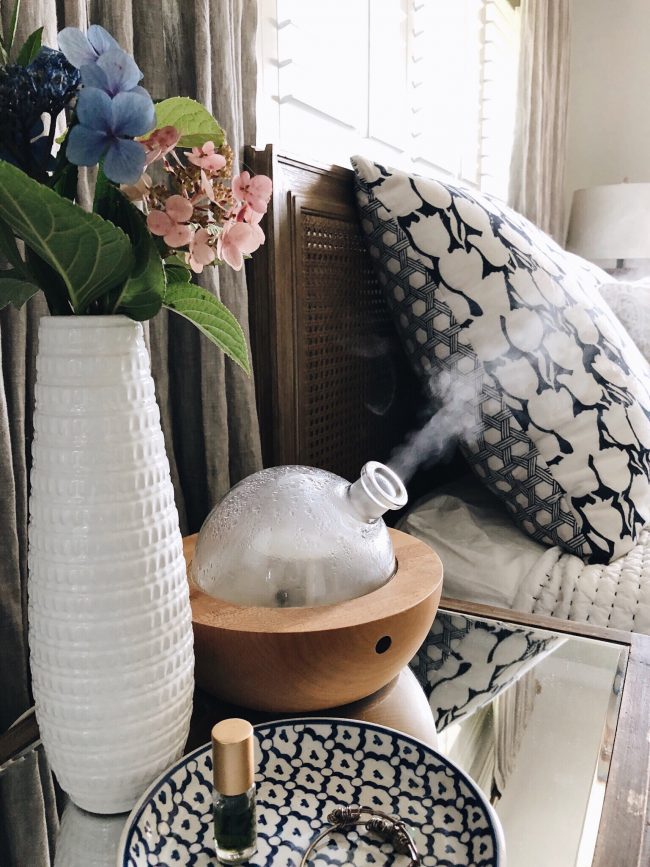 Click HERE for information on joining my Dwell Well Collective for as low as $35!
My girls and I started a wellness community, called the Dwell Well Collective, over two years ago. We wanted to be surrounded by like-minded friends who also want to create happier, healthier homes! We learn and transform our homes together, it's really a special community. I'd love to have you be a part of it with us.
You will be invited into our free Dwell Well community by grabbing your essential oil starter kit with these instructions and my referral link.
Choose any Premium Starter kit (the oils kits come with incredible oils you'll use everyday, plus your choice of diffuser. All of the diffusers are high quality and wonderful.)
Don't worry! There are no gimmicks, strings attached and no fees.
Just create your account and get your kit with these instructions and my referral link.
so you'll have what you need to start transforming your home!
You'll receive your own referral link if you want to share it and even invite friends into our community, but there is NO selling or business required for anyone!
You'll absolutely love the products.
There is no required commitment or obligation to buy anything else.
Setting up your account by ordering your kit also gives you the free wholesale membership going forward so you can access a large and trusted selection of amazing plant-based cleaning, home and personal care products.
If you want to continue to transform more areas of your life and home with wonderful plant-based products for your home (as I do!), you'll have that option.
I can't wait to see you in the Dwell Well Collective community!
Disclaimer: I am a distributor of Young Living. Any suggestions made by me relate to my own experience and research. My recommendations pertain to Young Living essential oils so should not be used with oils from another source. Statements made on this website about Young Living Essential Oils have not been evaluated by the FDA. These products and my experience are not intended to promise similar results and are not provided to diagnose, treat, cure or prevent any disease. Consult with your physician if you have questions or are being treated for any condition. If you currently on medication, please do NOT stop.