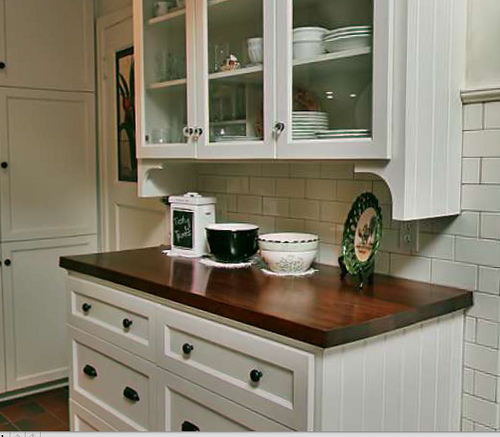 Paint Colors
Choosing a White Paint for an Older House
I get a lot of inquiries about the antique white paint I used on many of the walls, trim and my white kitchen cabinets in my old house.
I absolutely love this paint color, especially for an old house. It is so subtly creamy, soft and delicious. If you don't want a stark cold white, but not a beige cream color either, I love this shade. It looks beautiful with soft yellows. The subway tile I used in the kitchen is a really beautiful butter yellow (Pratt & Larson) and it is a lovely complement to the antique white paint. This picture doesn't show the contrast very well between the tile and the cabinets, but the tile is more yellowy.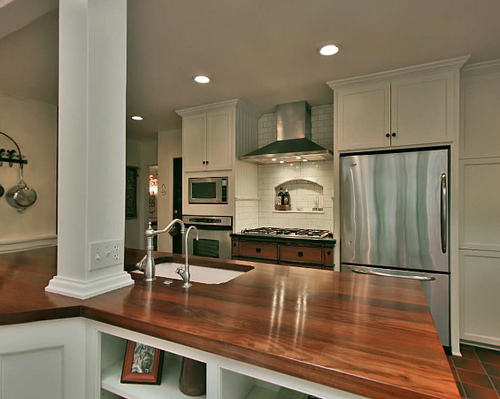 Of course, every paint color will look different depending on your own lighting, so always get samples first.
I started out covering almost every surface in my house with Sherwin Williams Antique White. My house just needed to start with a clean blank slate!  Kitchen cabinets take a lot of abuse, so as long as I was having a professional paint my kitchen I wanted to make sure the paint was going to hold up and I decided to have my paint mixed by Benjamin Moore for the cabinets.
Several years later, the Benjamin Moore paint still looks great. 
Just to keep the trim color consistent and therefore easy to know what to buy for future paint purchases no matter what room needed a touch up, I used the Sherwin Williams sample and had it custom mixed at Benjamin Moore. That way I don't have to remember which formula went where. The trim is all the same throughout the house.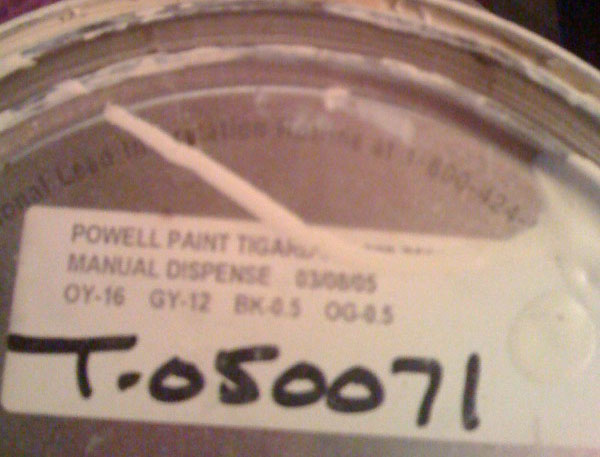 I took that photo with my cell phone and it is pretty blurry so here is the Benjamin Moore formula typed out:
OY 16   GY 12   BK 0.5   OG 0.5
I think this paint color was the perfect choice for my old house. Pure white just would have looked too new for this house, the fabrics and upholstery I had — this shade has a hint of yellow so it gives it a real authentic old world look.
For these cabinets, my painter used an oil based semi-gloss paint and they look beautiful!
Disclaimers:
Do not expect all paint called Antique White to look the same. Benjamin Moore Antique White is not at all the same as Sherwin Williams Antique White. And, paint stores can change their Antique White formulas over time so do not expect a new formula to look the same as an old formula. The only way to get the same paint formula I used is to insist on a paint store using the formula I provided.
With that said,  you need to always test paint first in your own house. Lighting in your home, in your part of the country, can be entirely different and paint will not necessarily look the same as what someone else experiences. Always test paint first and observe it in all lighting at various times of the day, before painting your cabinets or room, to make sure it will work for you.
Need more inspiration?
I found another favorite white paint that I am using in my new house, White Dove! It too is a nice soft white but is more white than in my previous kitchen. Come see how it looks in the new kitchen reveal post!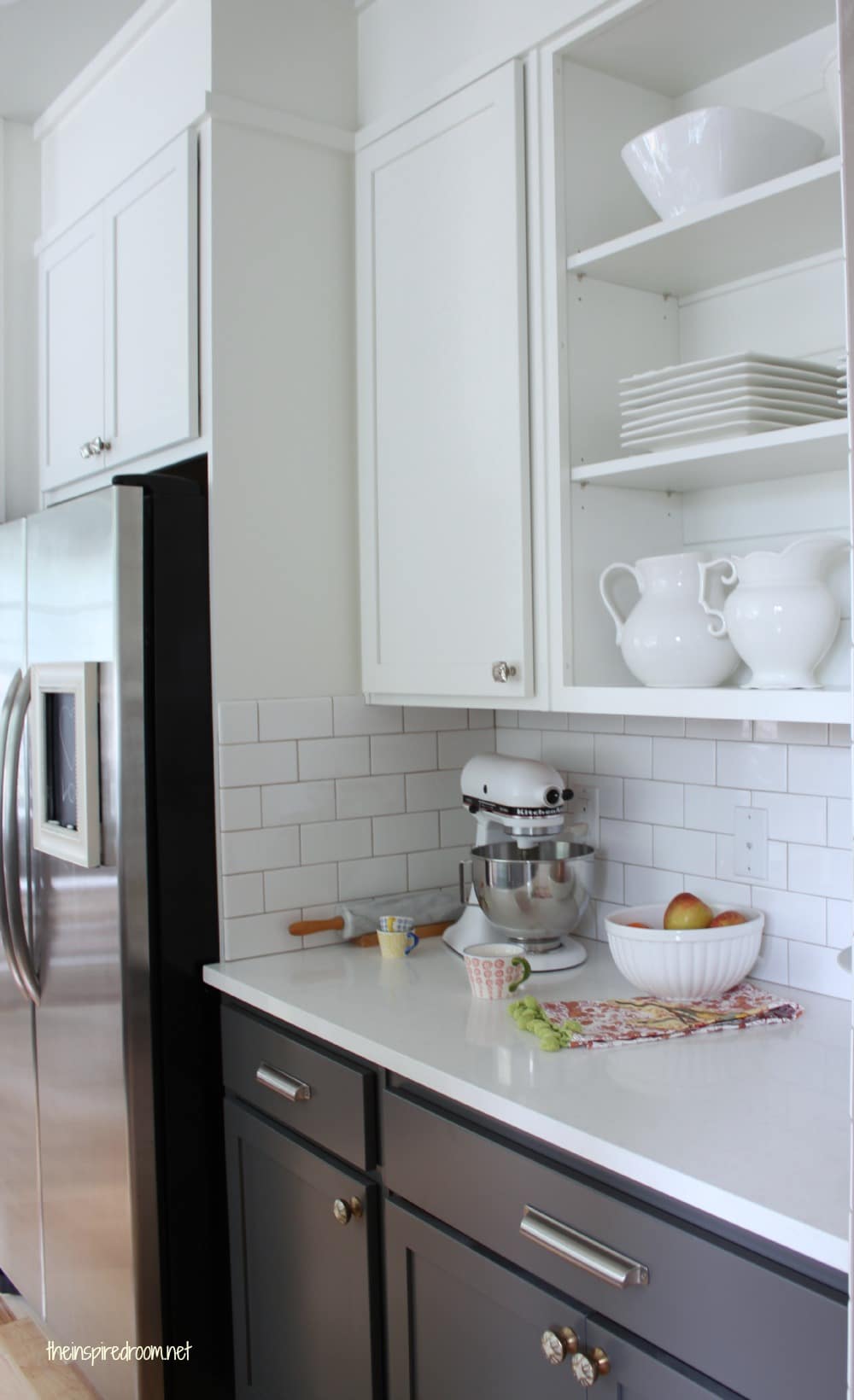 You might want to check out these posts featuring white kitchens for more inspiration!
A Tour of my Old House Kitchen
You may also enjoy checking out photos of my new house!