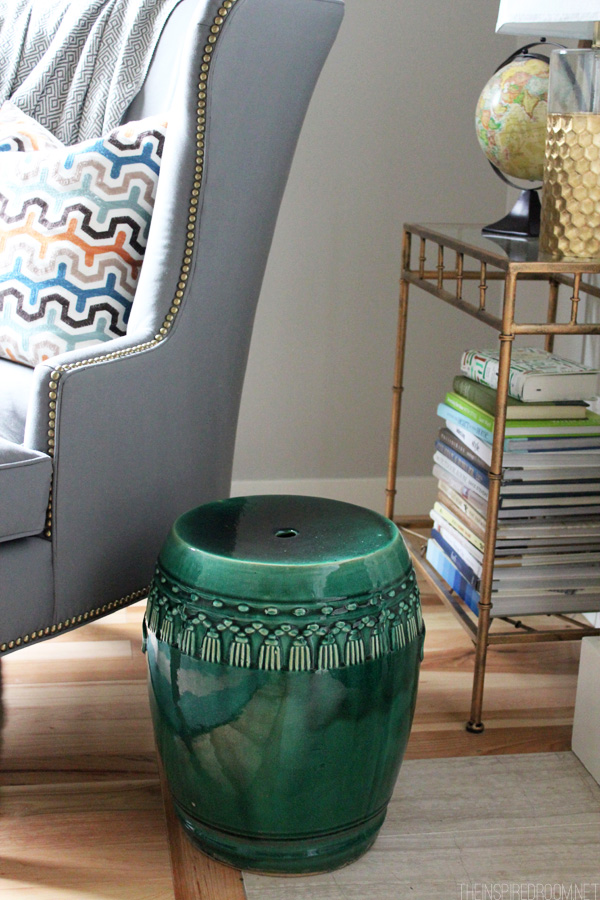 I've spent the last couple of years working on the color scheme that seems to work best for our house. We have almost finished ridding our home of the builder's favorite color a.k.a. swine walls (let's reflect back to when my entire house was covered in swine, shall we?). We've spent the past couple of years painting our walls with neutral shades of warm grays, blues and whites. I just love that mix and feel like it all goes together without anything needing to match. Stay tuned for the second to last swine room currently getting a good-bye swine makeover!
One color I've been wanting to add more of is a shade of deeper green. Not for the walls, but as an additional accent in accessories or fabrics. I think a darker green adds a richer depth to the mix of softer blues, teals, and grays.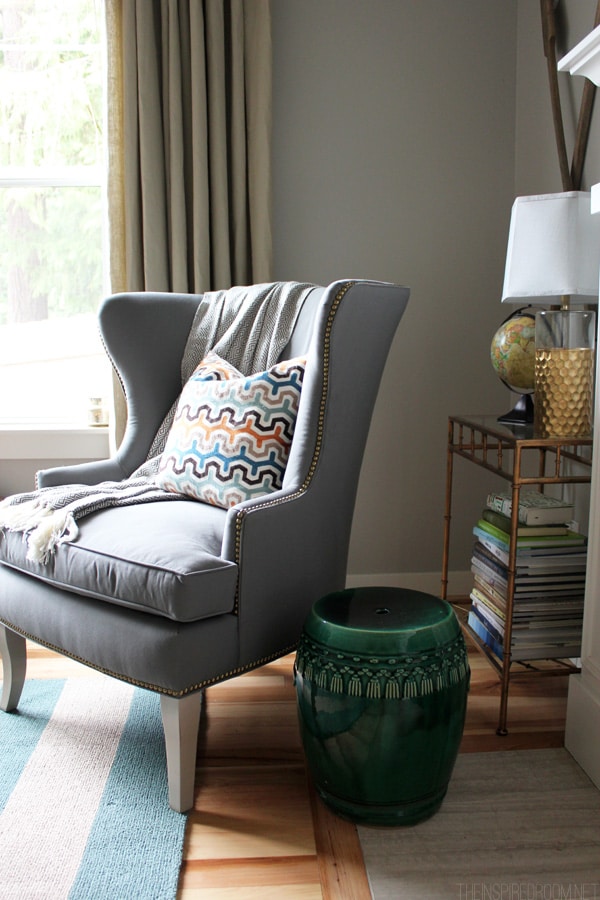 Lately I've been on the hunt for green (not to be confused with necessarily looking for hunter green from the 1980's for anyone old enough to remember the English Country trend of that era. Heheh! Maybe I'll inadvertantly bring that back.)
So I was quite pleased when on my rounds of the local second hand and flea markets I stumbled upon this cute little green jewel toned gem of a garden stool! I was thrilled because not only is it green and it was a great flea market find, but I'm quite fond of having little stools all over my house. Besides adding a fun splash of color or texture to a room, stools are so handy and practical as seating or side tables too.
What's your favorite second hand find?
Did you see the fun "How to Decorate" blogger series going on this week? Check out my post here!
PS. The cute chair with the nailheads is from Ballard Designs–I will have some updates on our family room to share with you soon!


Other second hand finds:
How to get inspired for decorating {new flea market finds!}
Flea Market Find: A Teak Teacart Turned Plant Stand
New Entry Dresser and Vignette from the Flea Market
She Sent Me What? {Fun Second Hand Finds}
Thrift Store Character