Do you have a designated entry in your home? Many houses we looked at when we were house hunting didn't have separate entry. So even though ours is quite narrow and actually more of a hallway than a room, it is still fun to have at least a little space to work with. Now that I have a Dutch door I'm even more in love with our entry.
The challenge with small entries (and all small spaces) is how to make them functional and charming. Today's post offers ideas that might inspire you with ways to add both character and function to a small entry.
Not to worry if you don't have a designated entry at all, you'll find inspiration for entries that open right into a living space, too. Furniture placement can sometimes help create the illusion of a separate entry and organizational accessories nearby can increase the functionality of your home.
Happy Monday!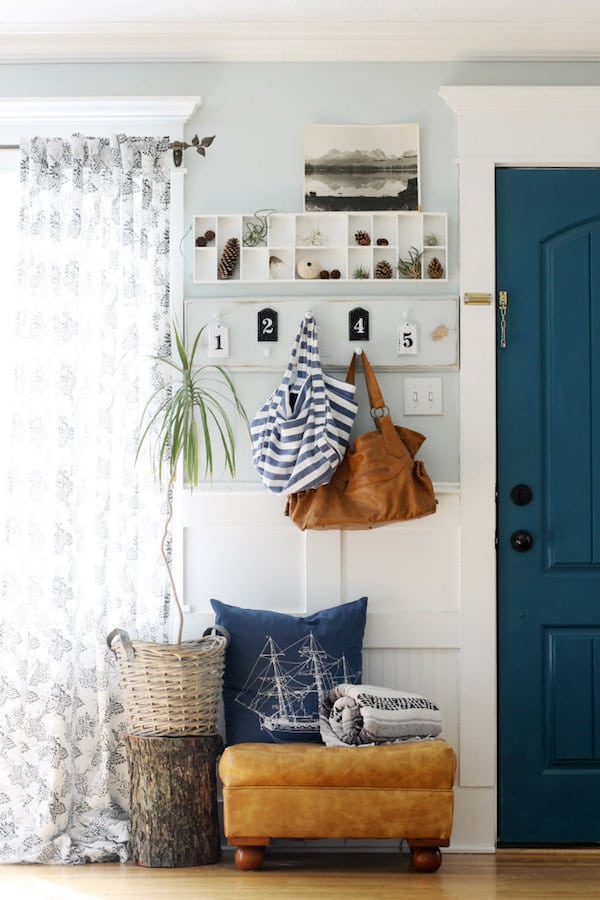 The Wicker House via City Farmhouse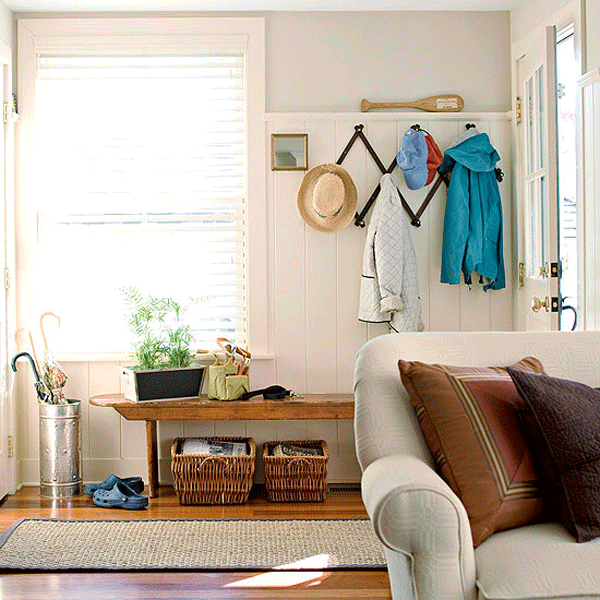 via BHG
No room for furniture? A wall-hung shelf makes a perfect landing surface for keys.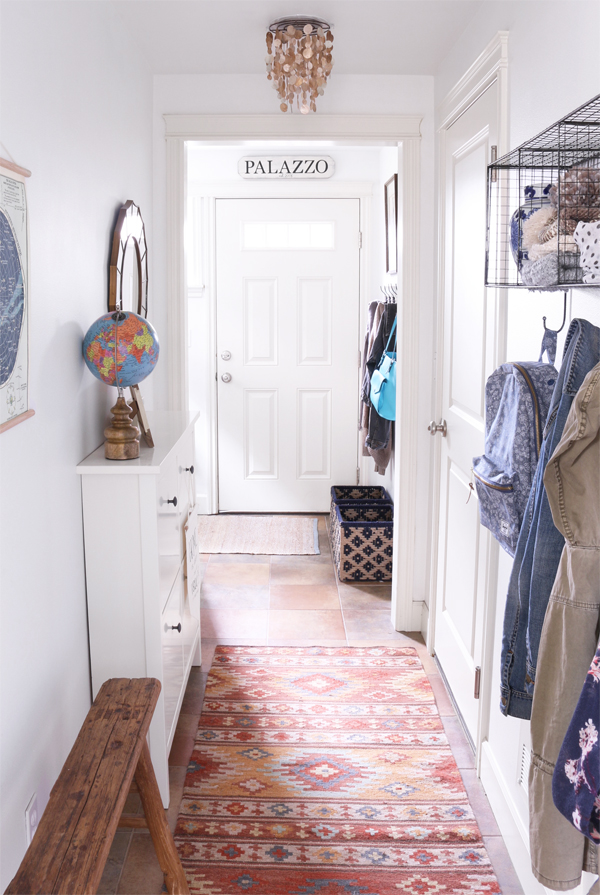 The Inspired Room (townhouse)
Shallow cabinets, hooks, cubbies, and a small bench maximize space.
Even a simple set of hooks and a mirror will create entry-way functionality in a small space.

via Design Sponge

Double-duty furniture (like this bar cart) help to create a designated entrance.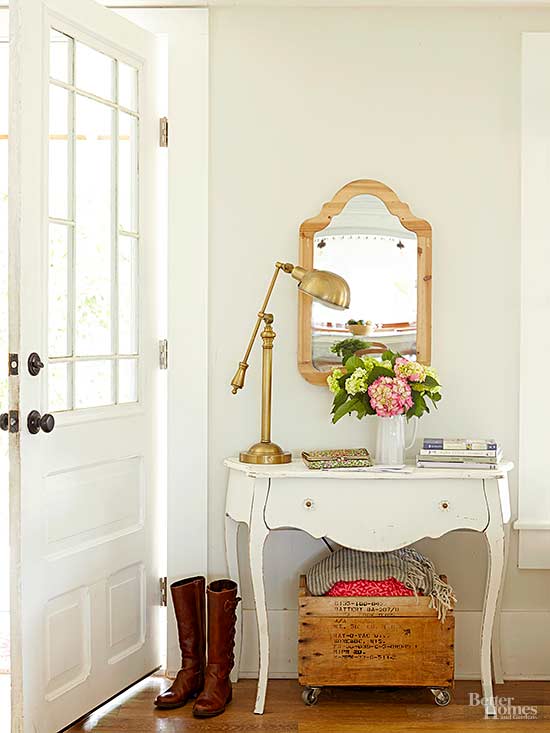 BHG
Make the most of an open entry table with a rolling cart underneath.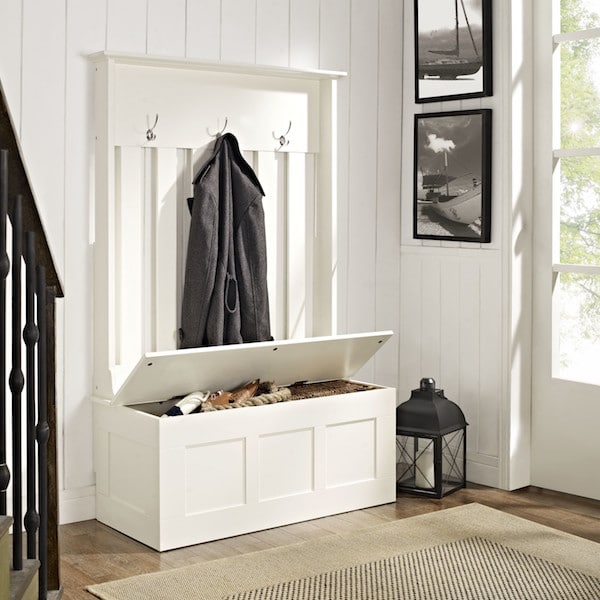 via Wayfair
A hook and storage bench system offers a streamlined built-in look.
This is a bedroom, but corner shelves would be great in a small entry too!
Do you have a small entry?
Related Posts:
How to Decorate When Your Front Door Opens Into Living Room
Six Unexpected Ways to Create a Cozy Entry
How to Get Organized in a Small House
Shop small space furniture and decor on our Amazon storefront here!