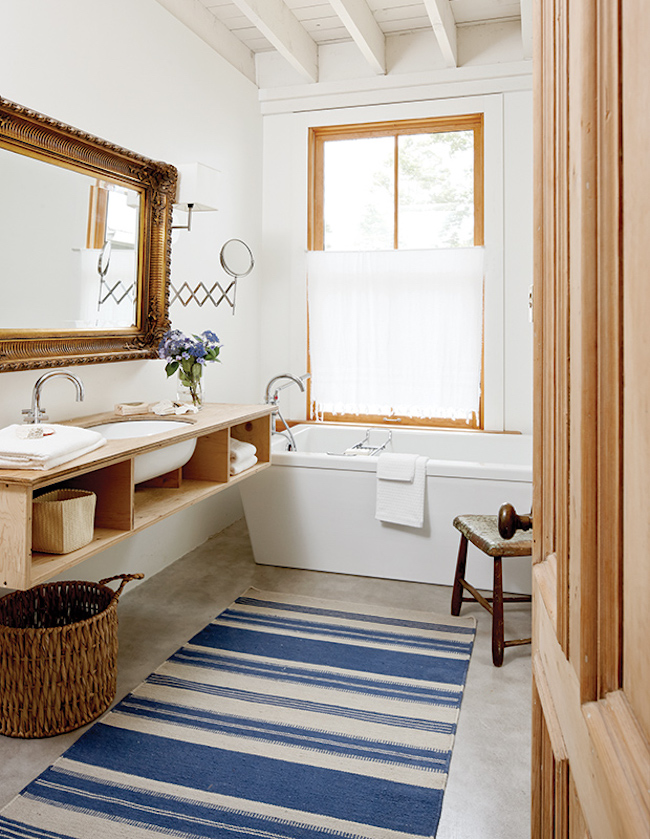 House & Home // Photographer: Janet Kimber // Designer:Deb Nelson

A few months ago I shared my vintage mint and pink bathroom with you. It's unlikely that my budget over the next year will allow for any more than just a minimal cosmetic refresh, so I really enjoyed all the creative options that were shared in the comments! I was inspired by the possibilities.
Even if a full remodel could be years away, I will continue to gather ideas for what my dream bathroom would look like. I've got plenty of other projects to keep me busy in the meantime, of course, but today I thought you would enjoy seeing some of the beautiful bathroom remodeling ideas from my inspiration files!
Happy Monday!
House Beautiful
Country Living

House & Home // Photographer: Michael Graydon // Designer: Silvana D'Addazio

House & Home // Photographer:Angus Fergusson // Designer:Suzanne Dimma

House & Home // Photographer:Alex Lukey // Designer: Mazen el-Abdallah

House & Home // Designer: Stefani Stein
Pin for later!
Looking for Bathroom Vanities? Click HERE for a round-up of my favorite online sources!
More Related Posts:
Our DIY Budget Bathroom Makeover in a Month (Before & After)
My Favorite Bathroom Vanities – source roundup
My Mint & Pink Bathroom (and Vintage Bathroom Inspiration)
Create a Spa Bathroom Atmosphere (+ Detox Bath Recipe)