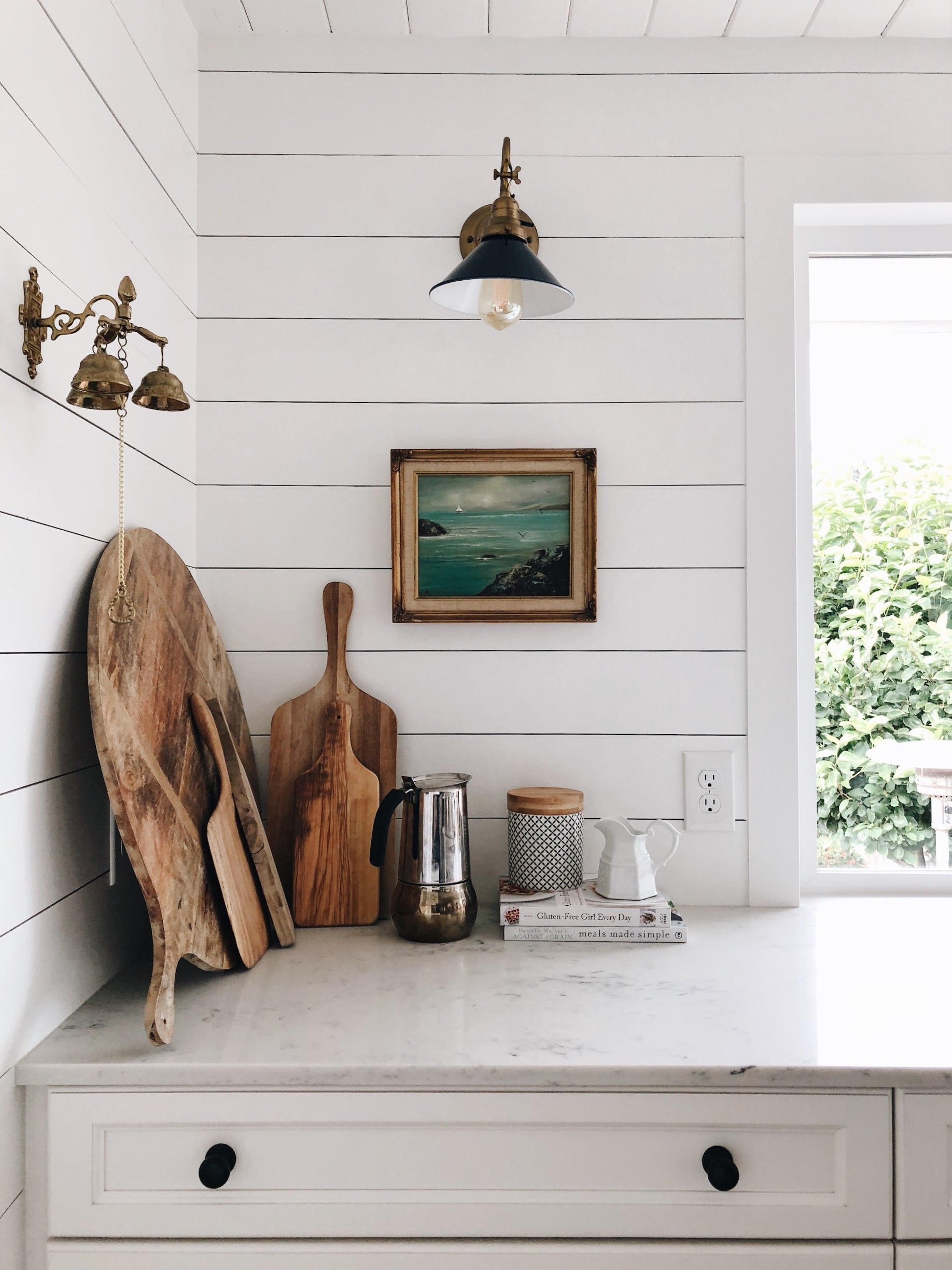 I woke up yesterday morning to a definite chill in the air! I loved it and wore a sweater and boots because I could.
One of my favorite things is enjoying cozy fall mornings. I realized this week that I haven't quite got in my daily fall rhythm, so my mornings aren't as cozy as I want them to be yet. I'm ready to fix that.
I've written quite a bit in my books and on the blog over the years about my Four Daily Routines for housekeeping. Keeping things simple is so motivating and inspiring for me, but that idea got me thinking.
Why not have four cozy morning routines for fall?
If we want to savor something, we have to get in the right state of mind for it and be deliberate about making it happen.
So I came up with four cozy fall morning routines!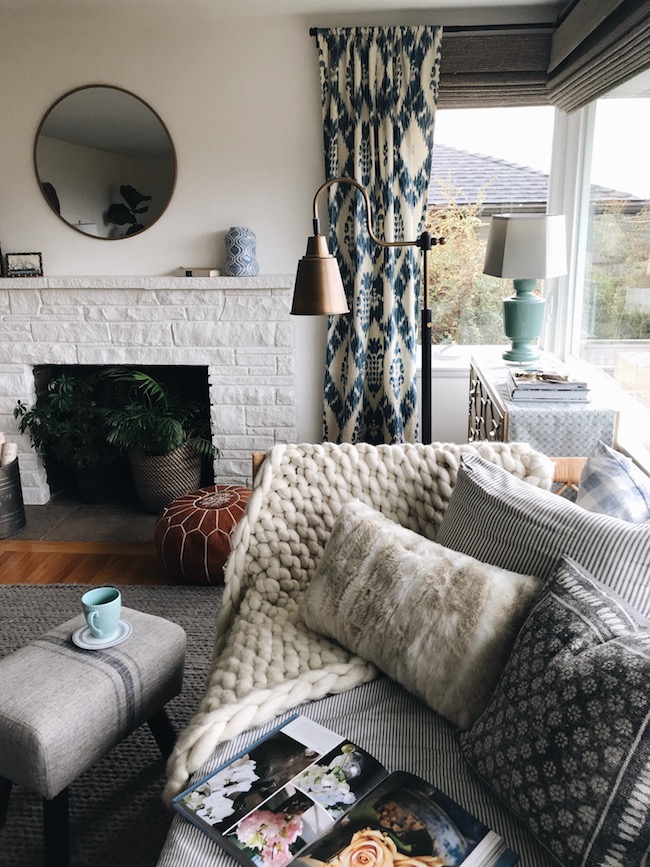 4 Cozy Fall Morning Routines:
1. Morning Mindset
Start the day with a fall mindset. What do you want to focus on this season? Make it a part of your mornings. When the house is quiet and cool, put on your fuzzy slippers or socks, grab a sweater and go to a comfy spot.
You could bring a book if you like to read, do devotions or use a notebook to jot notes or read affirmations — but don't turn on any social media. Let yourself savor at least a few cozy fall moments alone, in the peace and quiet of the early minutes of the morning, before you head off into the day.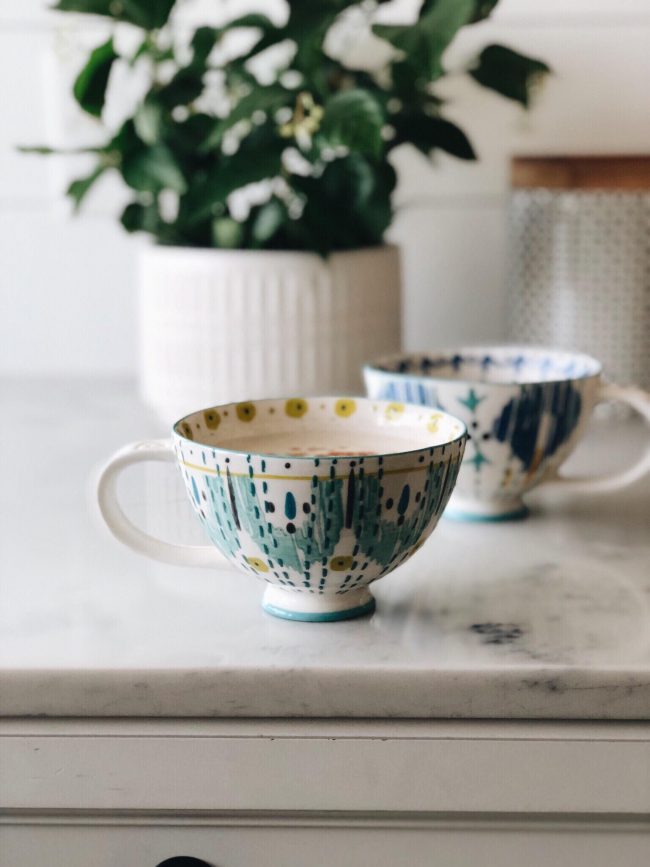 2. Tasty Traditions
There are so many things to love about fall, not the least of which is all the yummy hot beverages to warm up your hands and get the day started on a comfortable note.
What is your favorite fall drink? Set up a little fall beverage station with everything you need for a fall morning. Find your favorite fall mugs and have them ready! Some of my kitchen sources are here, including my favorite stainless stovetop espresso maker. (pictured in the top photo on this post) and milk frother/steamer.
I love making my morning coffee with steamed oatmilk (the only brand I like these days is Oatly, but it's been hard to find lately), and then sprinkling on some cinnamon or nutmeg on the top for an extra fallish touch. Some mornings I prefer tea, maybe a Chai or Earl Gray. A morning tea ritual would be a lovely fall habit!
Related Posts: How We Make Our Coffee in a Stovetop Espresso Maker /// How We Make Pour Over Coffee /// Vanilla Bourbon Latte: Make Your Morning Coffee Cozier for Fall /// Delicious Pumpkin Spice Oat Milk Latte Recipe and Pumpkin Banana Muffin /// Fall Mug Round Up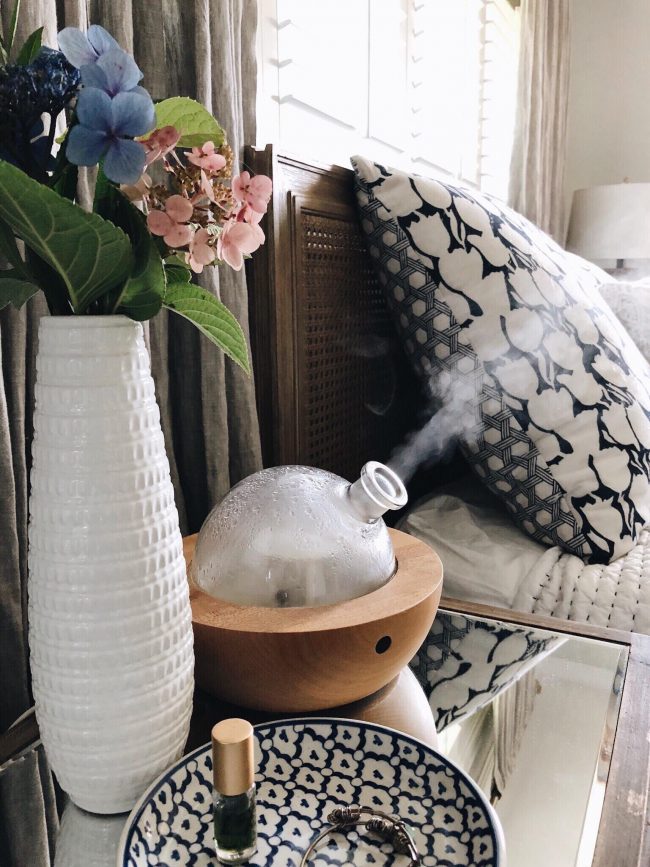 3. Delighting Your Senses
What are the coziest sights, sounds, scents you love in the fall?
A clean kitchen the night before makes your senses very happy in the morning. I would not be pleased to wake up and smell dirty dishes in the sink, so sometimes the morning routine actually has to start the night before to be a success. If this isn't yet a habit, set a goal for a clean kitchen every day and see how it changes your perspective!
I'm obsessed with my daily morning ritual of filling my diffusers*** with oils so my whole house smells like fall. *The oils I use are here*, I highly recommend them for your fall & winter wellness arsenal and cozy vibes without the toxins!
I love to turn on music in the mornings! I make seasonal playlists so it is easy to just turn on my favorite tunes as I'm making coffee. Click HERE for some of my music playlists (including my current fave–the Fall Puttering Playlist!). What are your favorite artists?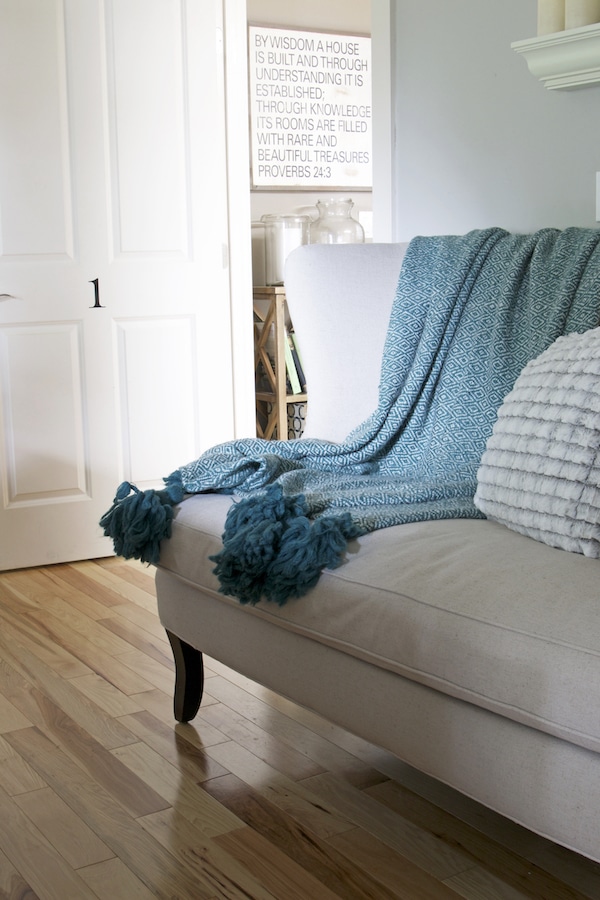 4. Savoring Your Sanctuary
Remember, your home is your sanctuary this fall! Do little things in the morning to make it feel super inviting, cozy and comforting all day.
Make your bed every morning, it sets the right trajectory for success and peace in the day. Then quickly pick up the dirty clothes and wipe up the sinks and counters in the bathroom and kitchen as a gift to yourself.
Make your home your haven. Perhaps get in a simple morning habit for your fall home, like setting a tasseled throw blanket over the edge of a sofa or bed before you head to work. That way you'll have something comfy to look forward to when you curl up at the end of the day.
I hope these simple ideas will inspire you to come up with your own fall morning routines!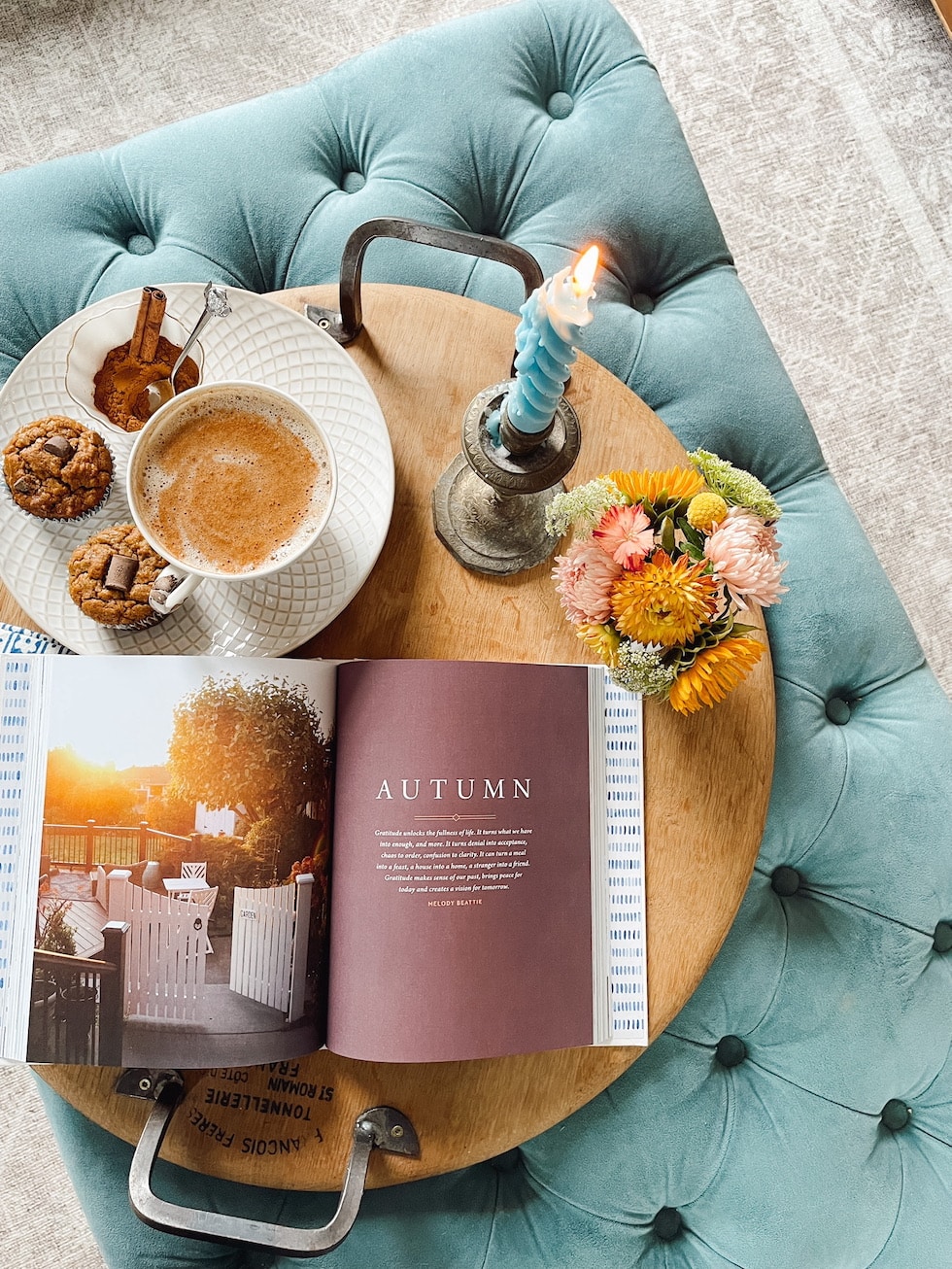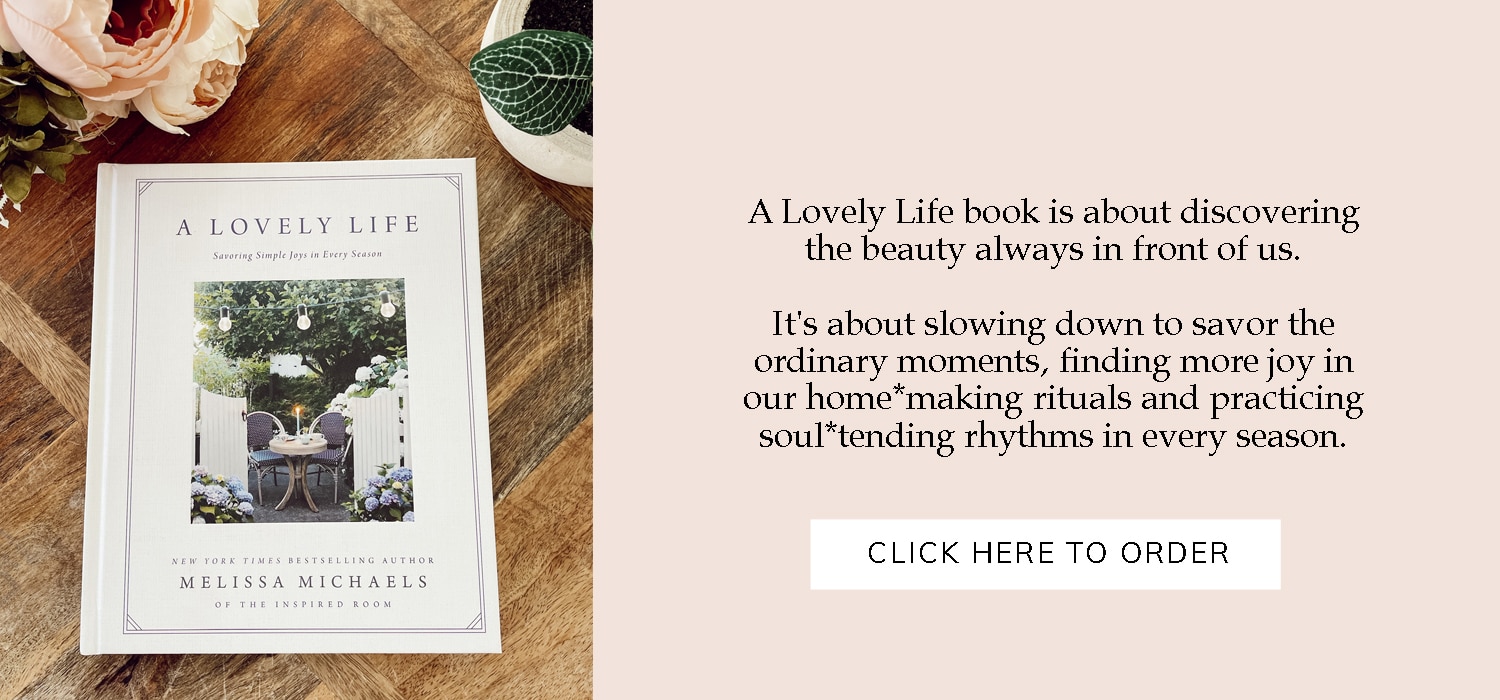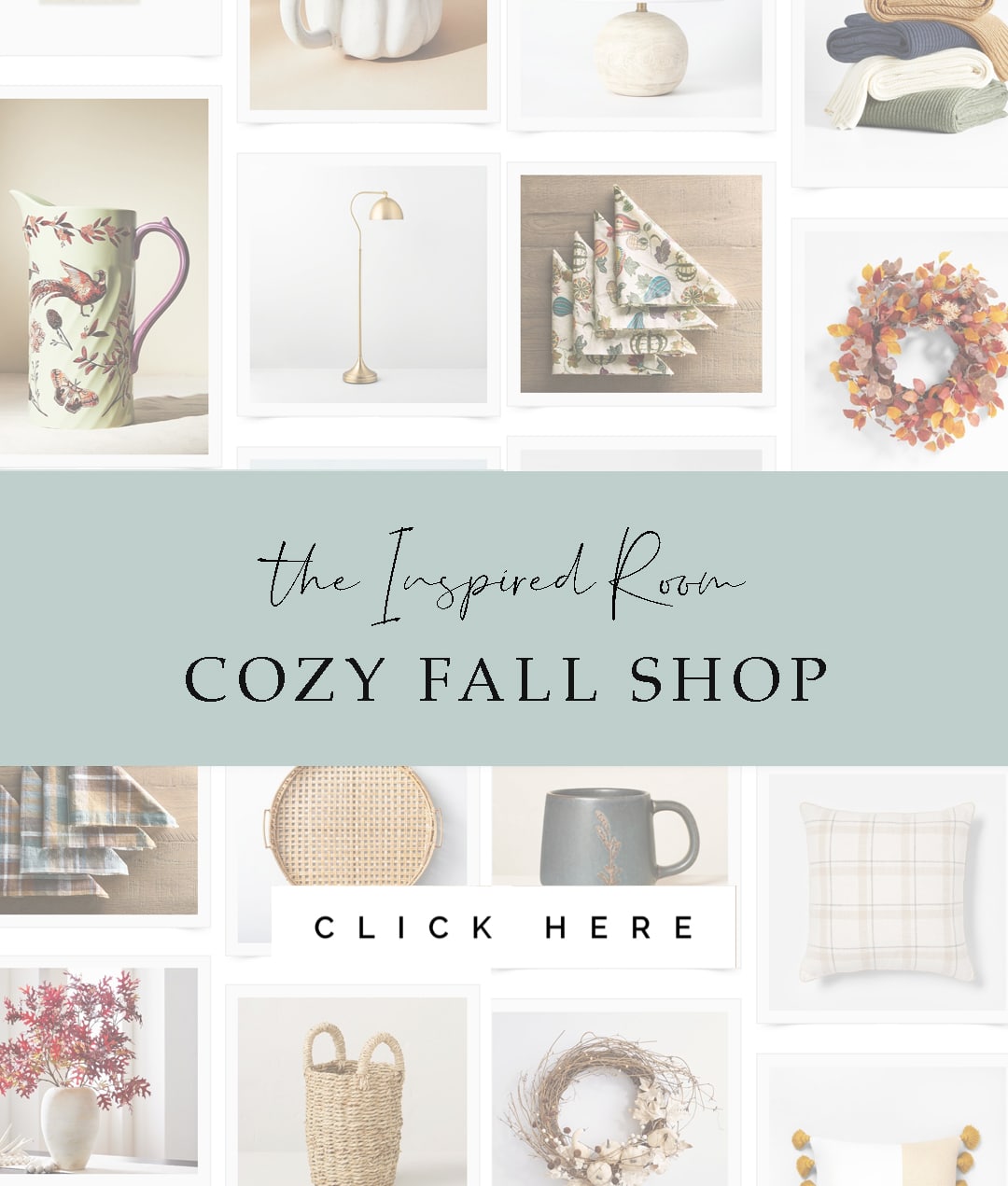 Some of my favorite fall finds are in my Cozy Fall Shop
Find decor for your home in my shop here
Grab your cozy fall diffuser here!
Happy Fall Nesting!
Related Posts:
How to Savor Morning Rituals to Have a Better Day
My Morning Rituals + Five Morning Gadgets I Can't Live Without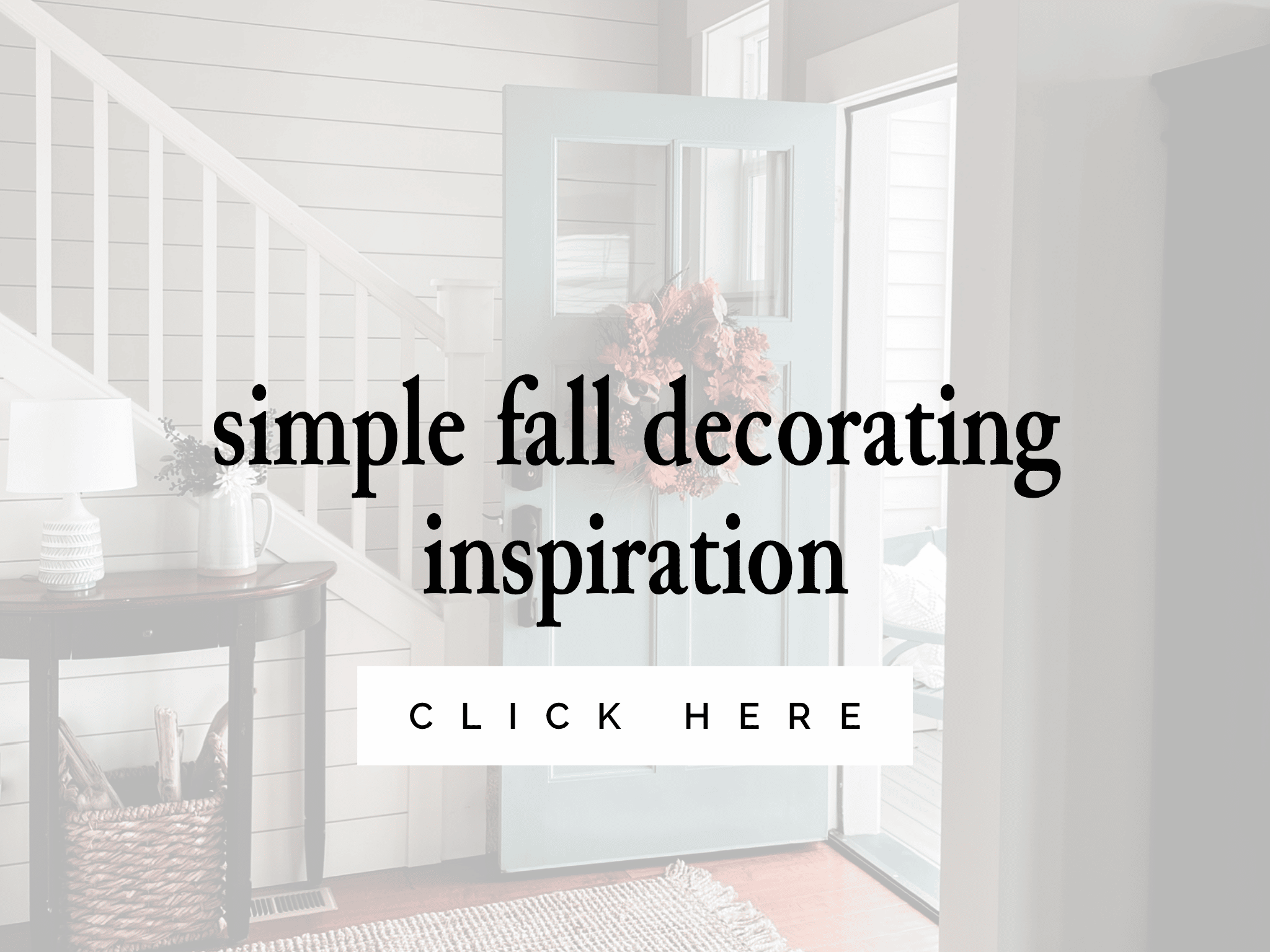 What are some of your favorite fall morning rituals? Share in the comments or show us on Instagram, follow and tag me @theinspiredroom and use the hashtag! #fallnesting