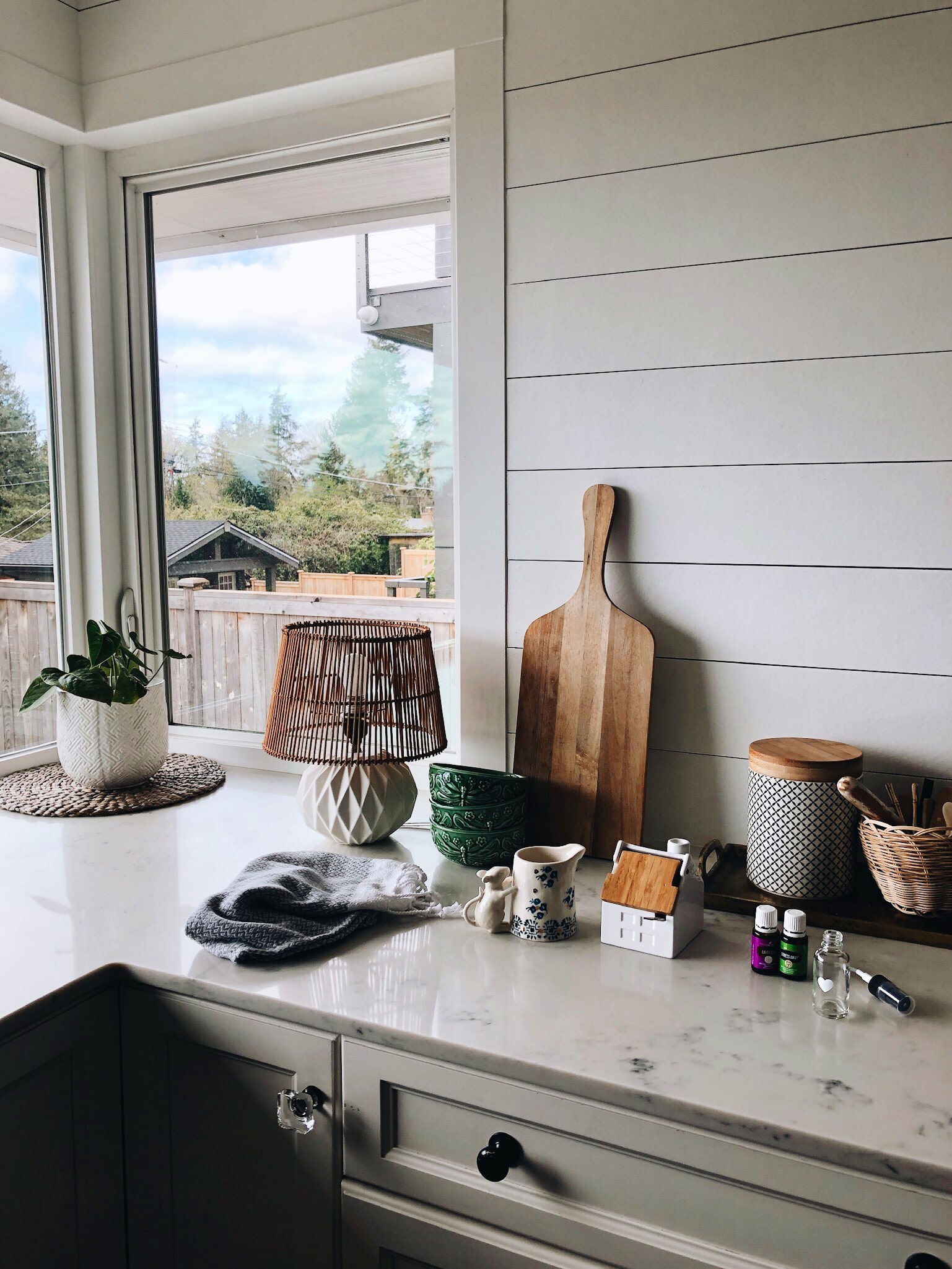 Do you have a signature scent for your home? Or a seasonal favorite home scent?
Last week I made a 'Lavender Vanilla + Lime' spring blend to spray on our sheets and towels. Ah, it smells so refreshing! Like a late spring day! The simple recipe I used is below.
Recently I mentioned that while I'm not very crafty, I can putter around the house like nobody's business. A lot of you related to my secret talent, ha! You are my people.
Well, I may not be very crafty, but I actually do have a few things I love making for my home. When I'm puttering around the house, I enjoy making things prettier. Often that means visually, but I like to make my house smell prettier, too.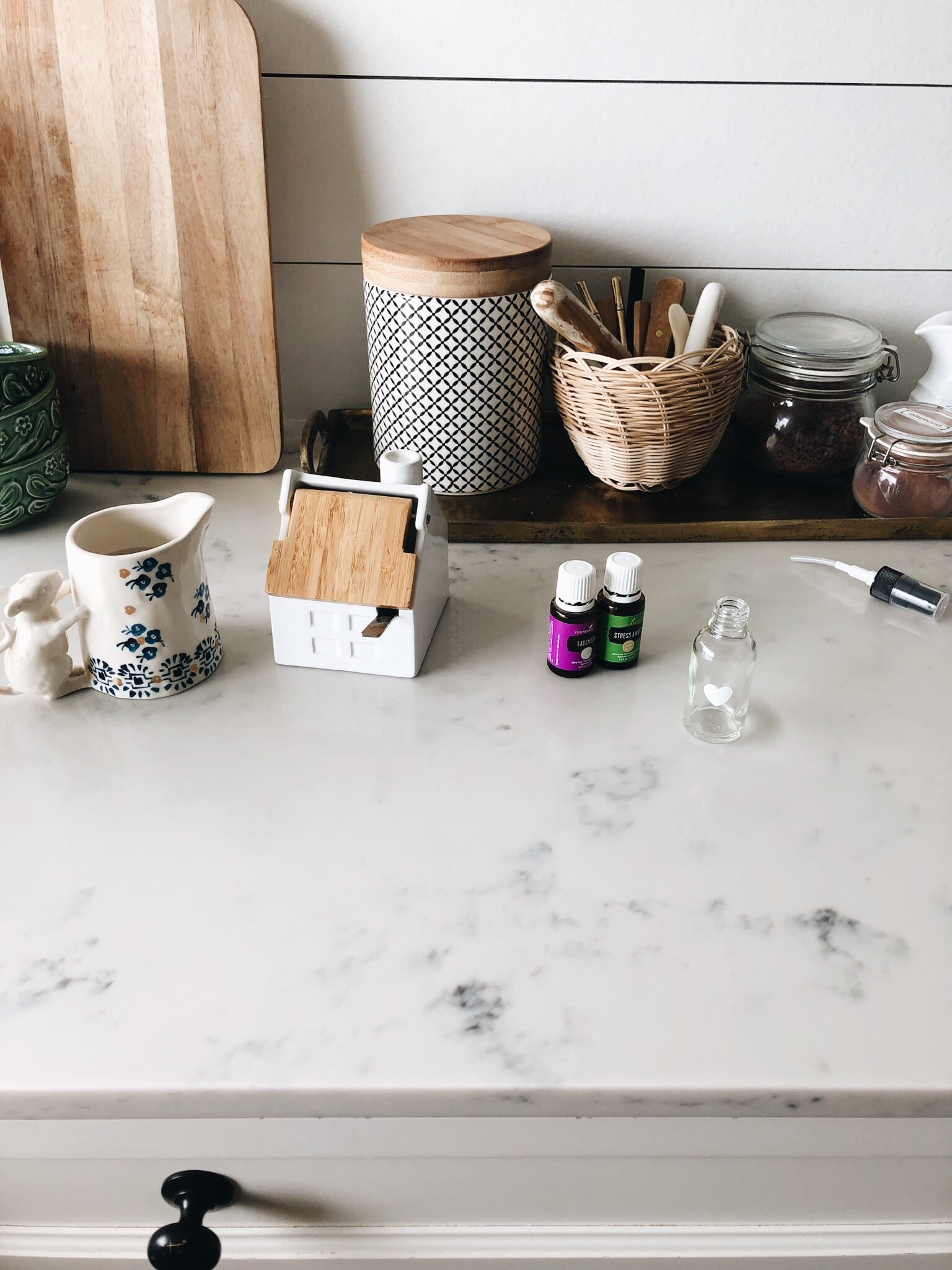 I shared my love of having signature scents for my home in the very beginning days of the blog (and in my first book Love the Home You Have. Side note: as of yesterday I noticed that book was just $1.99 for the kindle version!).
In my new book Dwelling I talked about how incorporating natural scents into our day-to-day experiences around the home can elevate our sense of well-being! Scents can be inspiring, like a little gift to yourself.
Custom linen and room sprays are easy to put together and fun to make. Unlike more complicated crafts or DIY projects that might result in a frustrating experience (like the time ten or so years ago when I accidentally super-glued my fingers together, hahah, you can read that story here), making a custom linen spray is a simple, enjoyable and relatively hassle-free project.
Creating a signature scent to spray on linens is a home improvement project that makes putterers like me very happy :). Simple joys.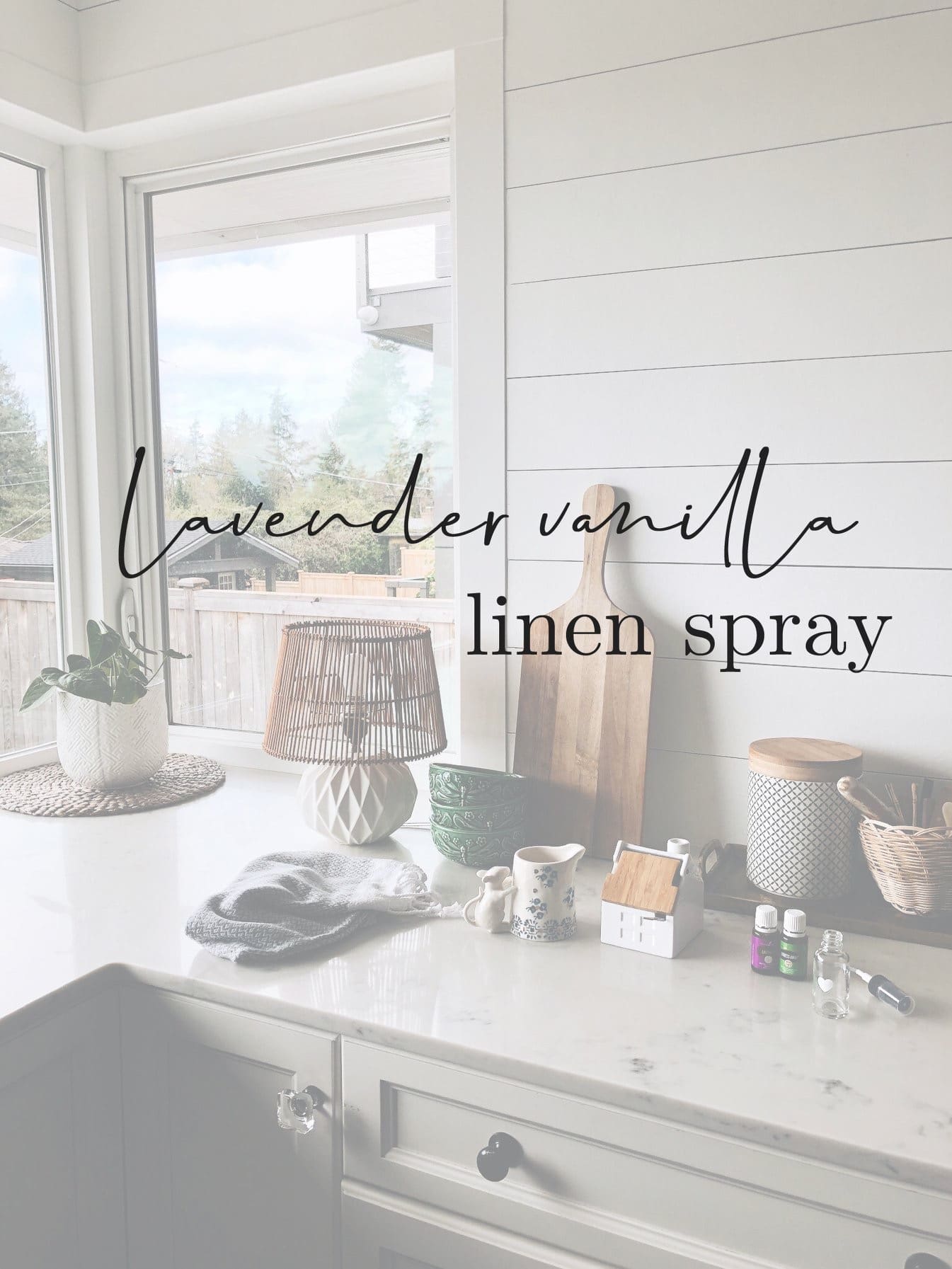 Lavender Vanilla + Lime Linen Spray:
10 drops Lavender essential oil
10 drops Stress Away (an essential oil blend with lime and vanilla)
in a 1 oz spray bottle (I like these clear ones or these blue ones!)
Pinch of sea salt (optional)
Fill the rest with filtered or distilled water
Shake it up and spray away!
I mist this on our sheets (and towels!) before I make the bed and before I go to bed. It smells so dreamy, it really relaxes me and helps me to sleep better!
You can watch me make this spray in my Instagram story highlights here!
Room + Recipe Sources:
The essential oils found in this linen spray and the brand my family loves and recommends is found here.
How I Use Essential Oils and Daily Wellness Routines
Similar creamers (my mouse one is out of stock!)
Other sources:
Black and White Canister (out of stock), similar here