Do you love rooms decorated with red? I don't know if it is as commonly used as I remember it "back in the day" … or is it? I'm not sure I always trust Instagram or blogs to show a true cross section of what people like…. so I'd love to hear what color schemes you use in your home!!
This weekend I went to an open house that had a cheery shade of red as their accent color. I was reminded of how much I love it! Rooms decorated with red can be cheerful and summery, or extra warm and cozy, depending on the shade and how it's used!
Speaking of going to open houses, that is my idea of weekend fun. I mean, come on, getting to waltz into charming homes I've previously only been able to drive by slowly (and peer through the windows)? The best! Anyone else?
Enjoy the inspiration rooms decorated with red! Which one is your favorite?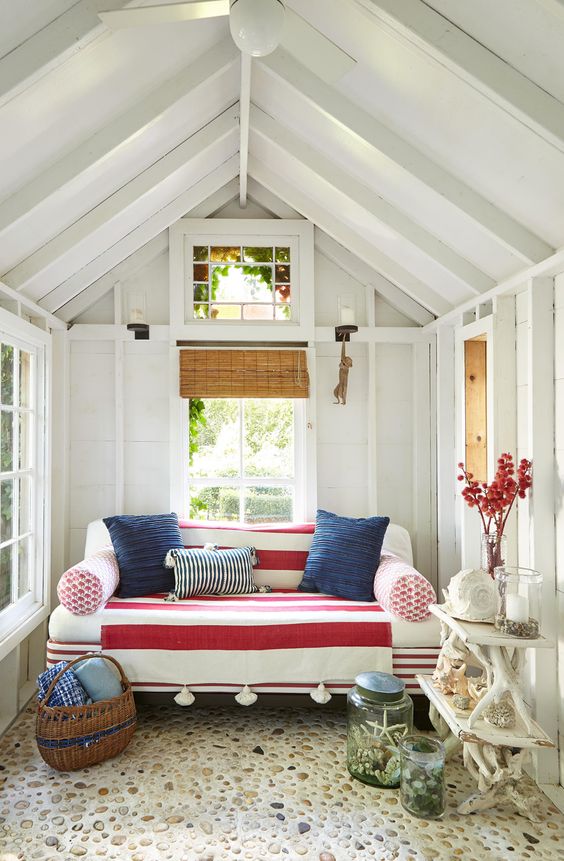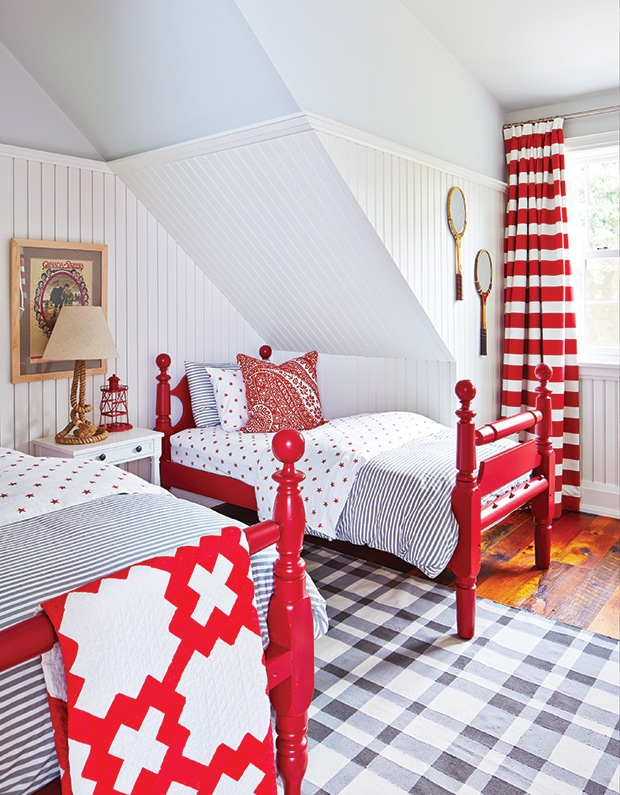 ---

Related Posts on The Inspired Room:
Decorating with a Pop of Red (Cottage Style)
Cozy Decorating (Orange and Red)
Inspired By: Green Industrial Lights
Pink Decor Inspiration: Thinking in Pink