Pink Decorating. House Beautiful
About a week ago I really started to get spring fever. I love cozy winters and falls, but by this point I'm over it. Anyone else? Spring doesn't officially arrive until March 20 (the calendar says) so I guess I'm just getting antsy for some sunshine.
In my dreams we'd head off to a warm climate, but to prolong our winter-vibes we enjoyed a random snow storm here in Seattle yesterday. It was lovely, though. Truly. It is so rare that we get snow (I was getting jealous of my family in Portland who had tons of snow this winter!) that I actually loved staying in my jammies all morning and drinking coffee in bed as the snow fell outside. It felt peaceful and quiet.
But still. I'm ready to walk outside at will and not freeze or fall flat on my face on an unexpected patch of ice! :)
House & Home
Until the snow melts and some pretty flowers start poking up from the ground to assure me spring is on its way, I'm just getting into pre-spring nesting mode around the house :). I still need things to be cozy (because snow) but I can't help but start thinking in shades of PINK. Pink reminds me of new babies and romance and the earliest spring blossoms on the cherry trees.
I don't usually have much pink at my house (well, unless you count our pink bathtub or a pink bouquet from time to time) but I do love to see a touch of it in a room. Even if you don't have pink at your house, I hope a little pink will inspire you for spring, too.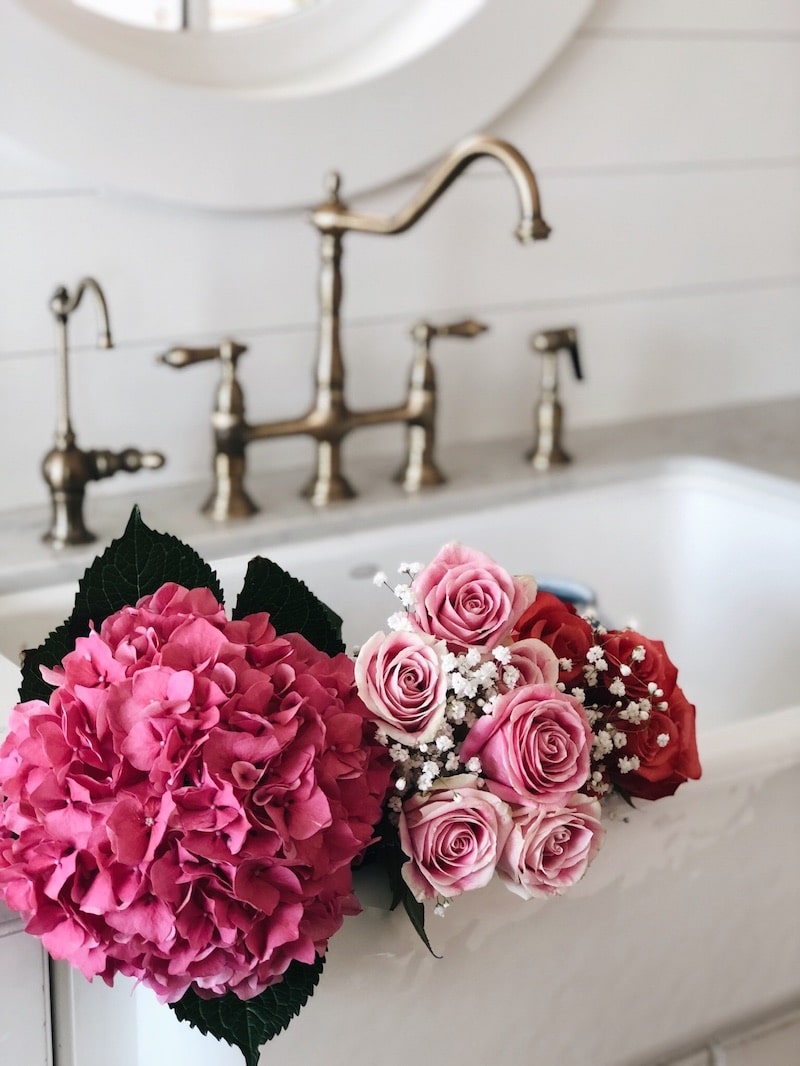 The Inspired Room Kitchen Details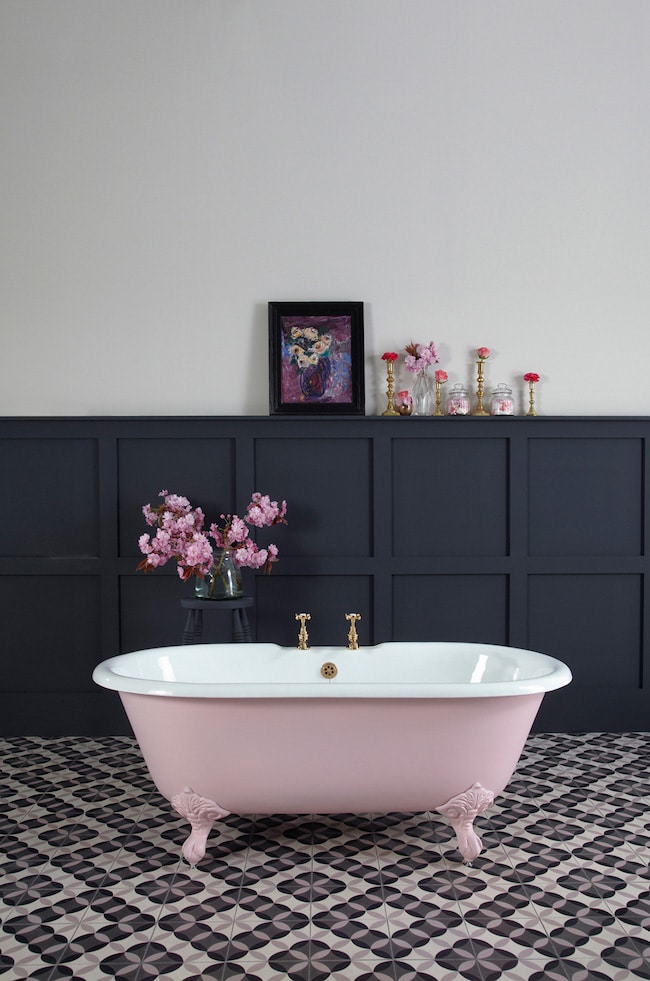 The cutest bath tub I ever did see from The Cast Iron Bath Company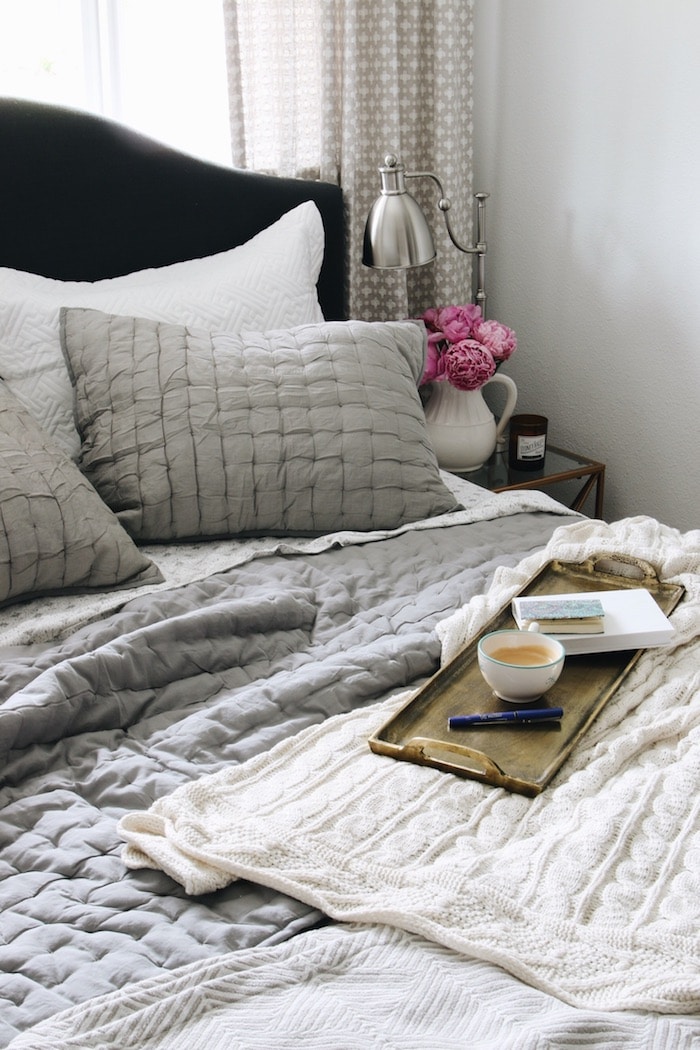 The Inspired Room
House Beautiful
Does pink feel like spring to you, too? Which room in this post is your favorite? 

Pink Decorating – Related Posts:
Color Inspiration: Decorating with Pink