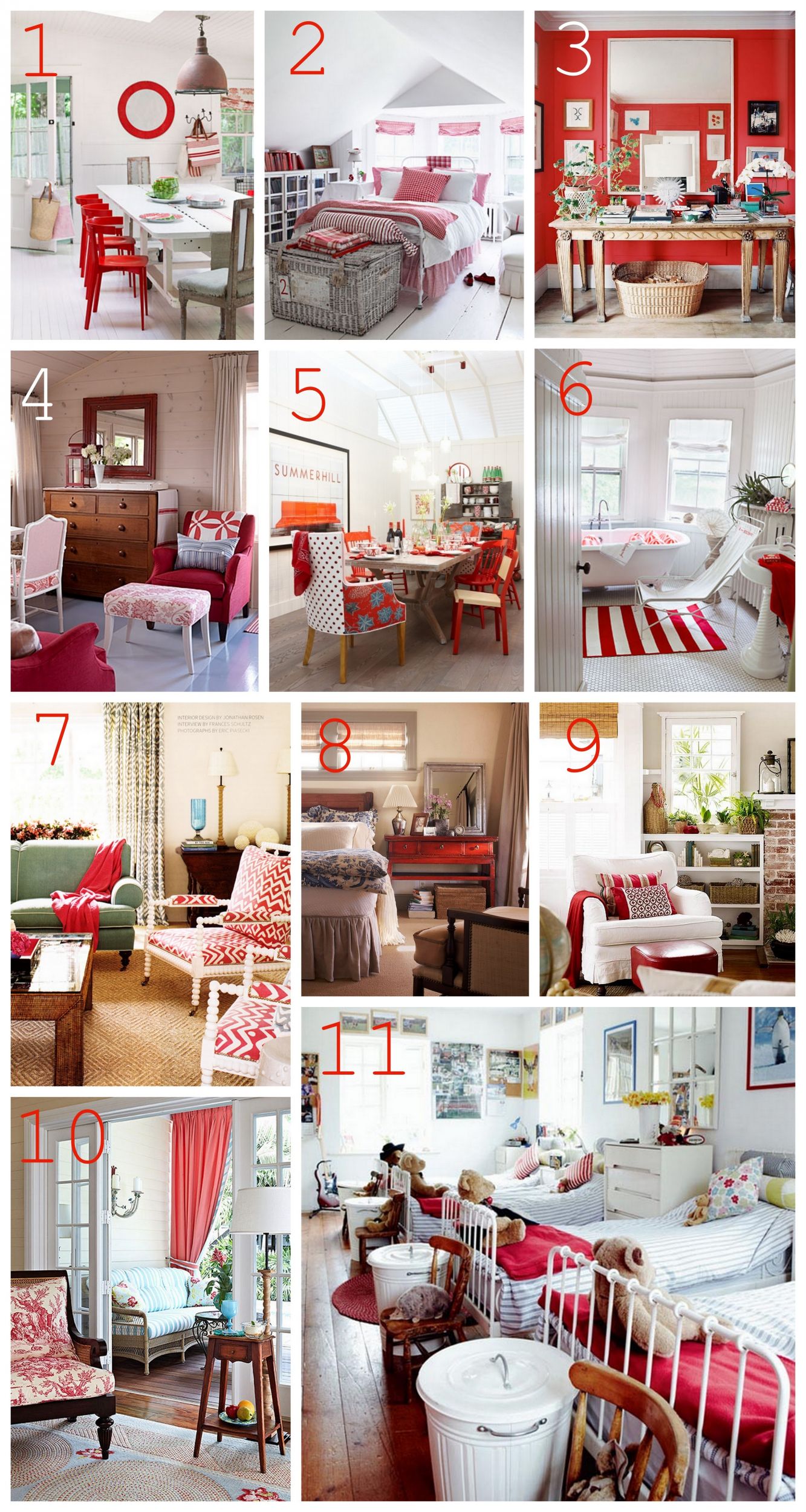 DECORATING INSPIRATION: RED
It's almost Valentine's Day!
So, of course, we can't let this opportunity to talk about decorating with RED slip by without a mention now can we? I've always loved red and used it in most of my houses.
Do any of you remember my red toile chair, from back in the old house? I loved that chair.
I kind of miss having red in this house. I do have some red, but I really would like more.
Hmmm. Maybe time to make that happen! There are so many ways to use red, and so many variations in the shades and tones of red! I would love to paint some doors red!
So what do you think? Seems like there are lovers of decorating with red and those who just don't like it.
I know lots of you love Sarah's House as much as I do, and she has done some awesome rooms with red!  A couple of them are featured in my collage, above.  You can also find some of Sarah's red rooms in my post on 5 Decorating ideas from Sarah's Cottage and on this post about Autumn Rooms.
So, Red. Yay or nay?
Let's do a battle of the red in the comments and tell me if you love decorating with red or not!
Images:
1. House Beautiful 2. House Beautiful 3. Lonny Magazine via Mimi & Meg 4. Sarah Richardson
5. Sarah Richardson 6. House Beautiful 7. Quadrille Fabrics 8. BH&G 9. BH&G 10. Traditional Home 11. Apartment Therapy