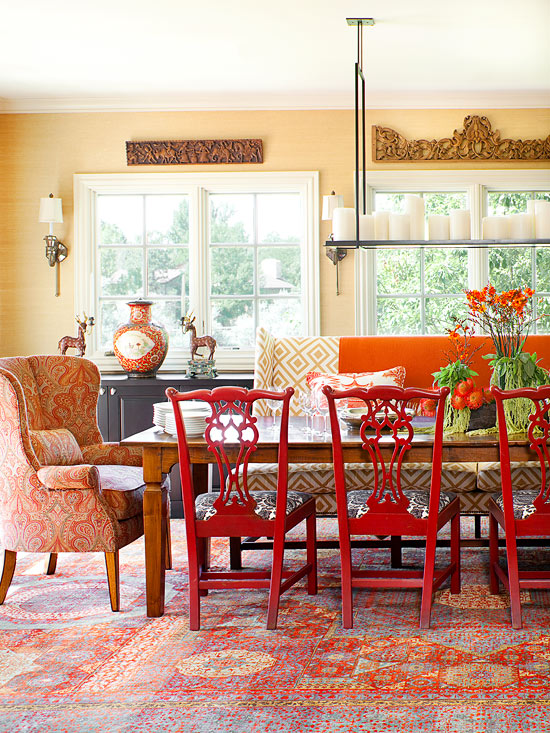 Are you a fan of cozy decorating with more traditional fall colors like orange and red?  Do you love a cozy room, especially this time of year? I happen to love the traditional autumn colors, so this post is for me too! I love to be inspired by color and new ways to use it.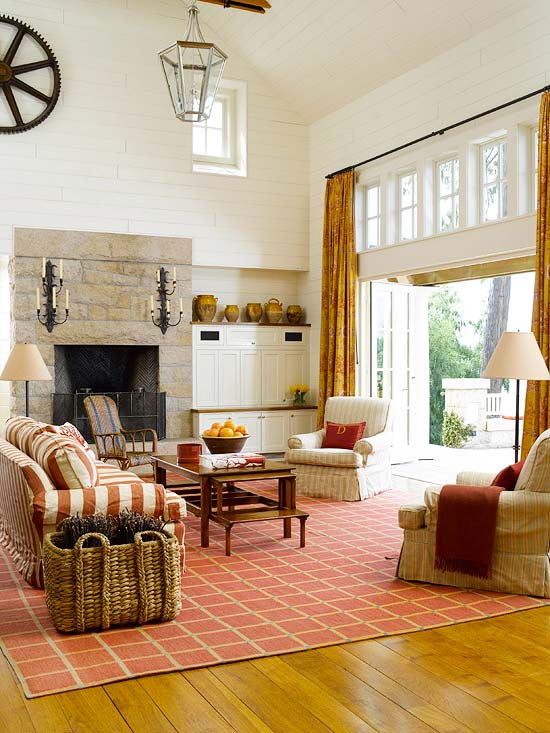 You could somehow deduct from looking through some neighborhoods of blogland or Pinterest that most everyone now MUST decorate with whites and light colors. Right? Well, not every one does and certainly not everyone should. I've discovered that what I see online and think I really like in photos and what I decide FEELS best in my own home are quite often different things.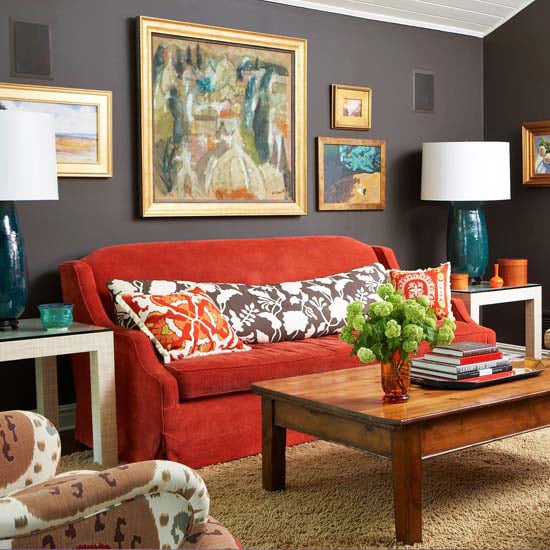 Every home is unique. The lighting, the style, the part of the country or world and the type of furnishings and accessories all impact how a home responds to the use of color. And of course, we all respond to color in different ways because we are all unique. If our homes end up all looking the same, then we've missed out on an opportunity to have a truly authentic home and express ourselves in unique ways.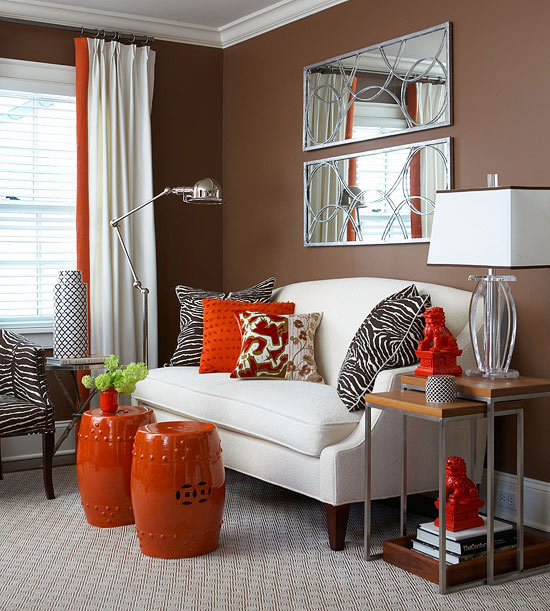 I happen to have a wide range of styles and colors I like, so I can truly appreciate so many different ways of decorating and color schemes. I just love decorating so if a room is pretty and put together nicely, I'm going to like it no matter what colors are used.
Yesterday we talked about that I'm using blue and warm grays as my foundational colors now, but I'm still very much drawn to the warm oranges and reds as well, so I'm finding ways to bring those colors in as accents. It is inspiring to be surrounded by colors that you love and ones that bring out the best in your own home!

I think you can have a cozy home no matter what color scheme you have! Do you agree? There are so many ways to create warm and cozy spaces. But I have to admit there is something about red and orange that always give me that warm and cozy vibe!
What makes a home cozy to YOU? Is it the colors or the fabrics or the textures? Or a combination of things?
Here is another post where we talked about traditional and fresh color schemes for Fall!