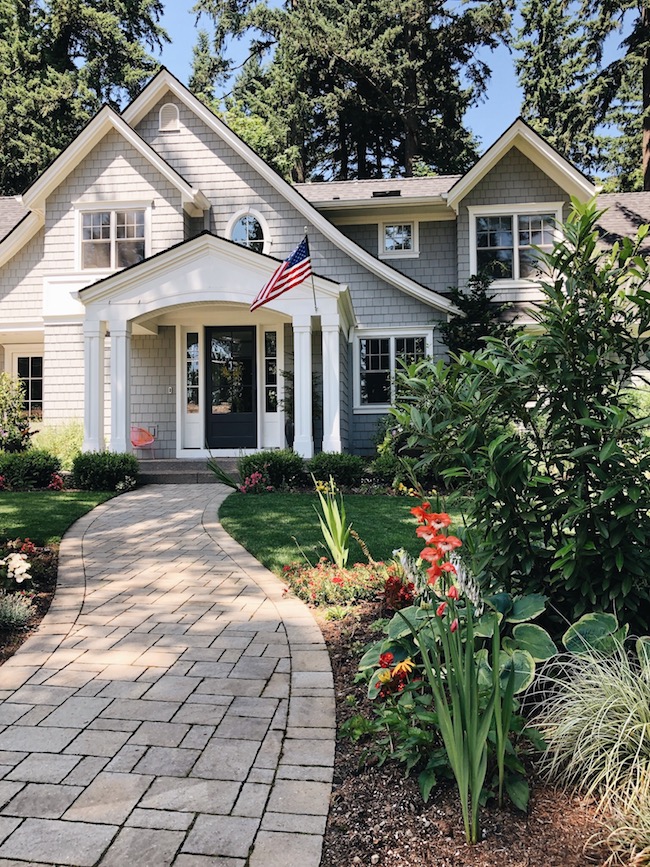 Most of my life I lived in Lake Oswego, Oregon. It's where I feel most "at home." It's not only where I grew up, but it's where my husband and I lived when we were first married and where we raised our girls during their early years (until we moved to Eastmoreland, where we had our son!).
My parents still live in Lake Oswego, so it's nice that we are able to "go home" to visit, even though it's not to the same homes we used to have.
I thought I'd give you a little peek at just a few of the houses we drove by as we were buzzing around our old neighborhoods last week.
This (above) has always been one of my all-time favorite houses on the lake.
So charming, yes? It is just around the corner from one of the houses we lived in when I was in high school so I'd drive (or boat!) by it all the time.
Straight across the lake there (above) you can (barely!) see the home I lived in! It was such a beautiful house!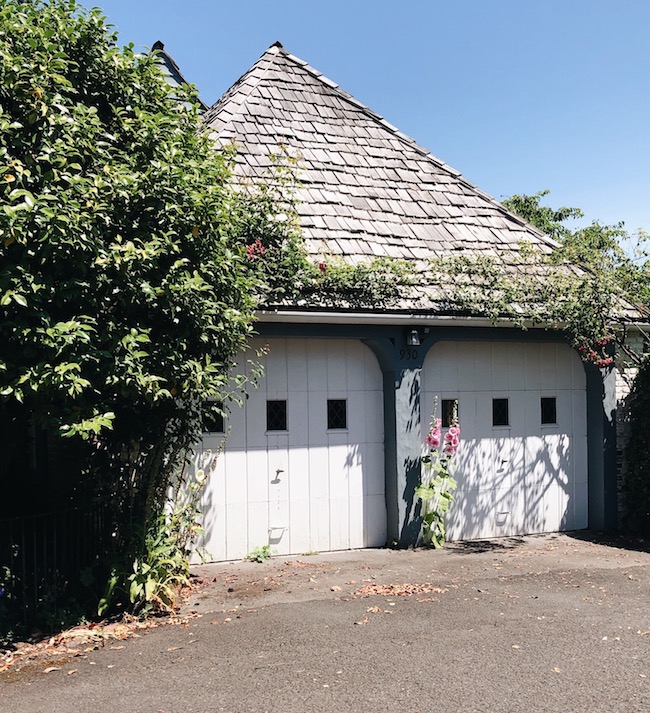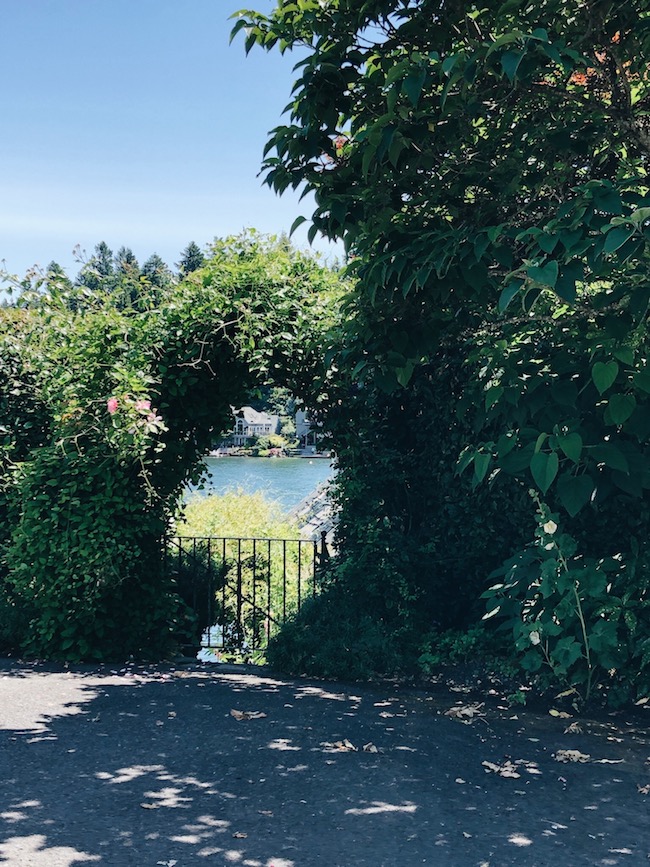 So many memories around this lake!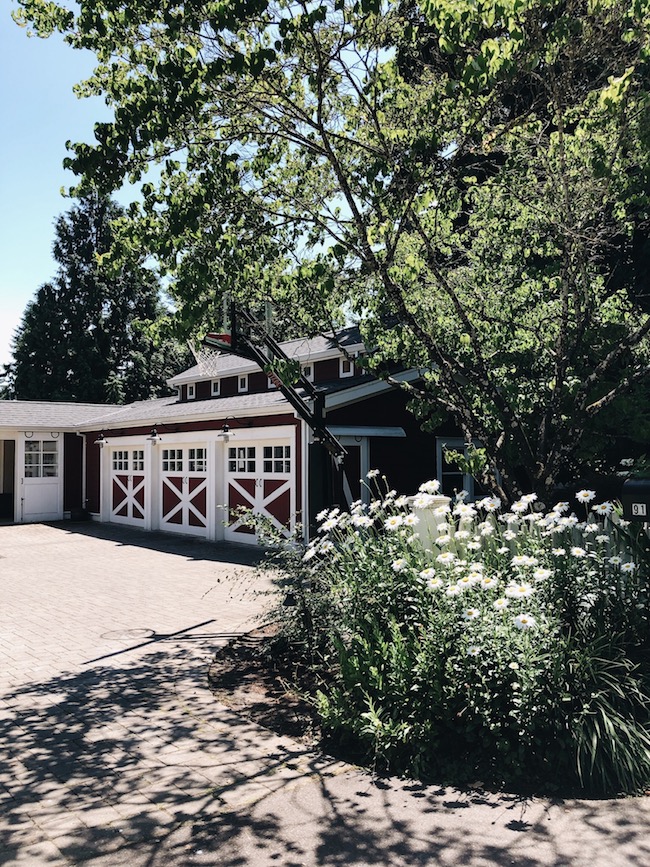 This house was for sale in one of the neighborhoods where we lived with our girls so many years ago.
It had the cutest garage; it looked like a guest house from the side.
This is a former neighbor's home, I've shared it a few times on the blog, I've always been in love with this house. It's still just as charming as ever!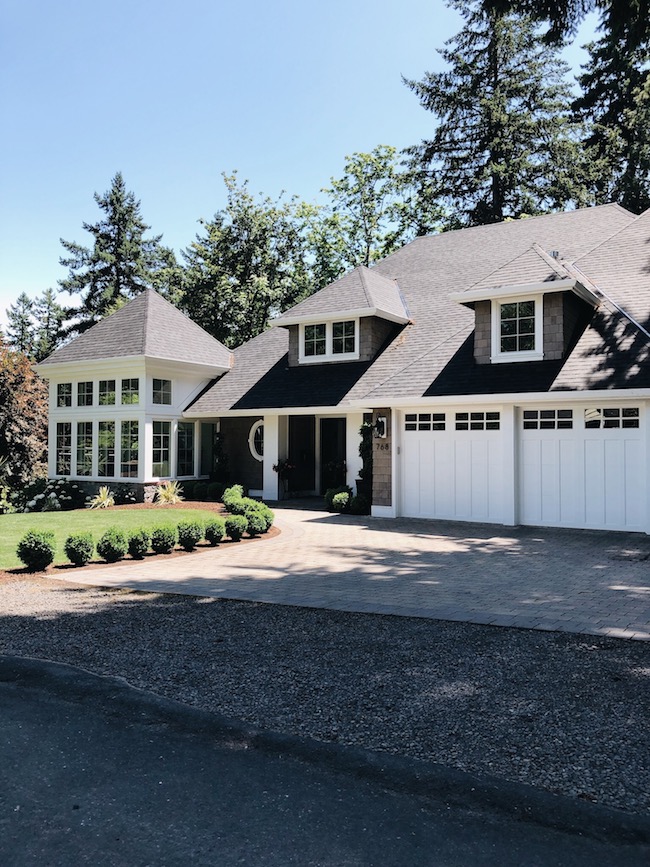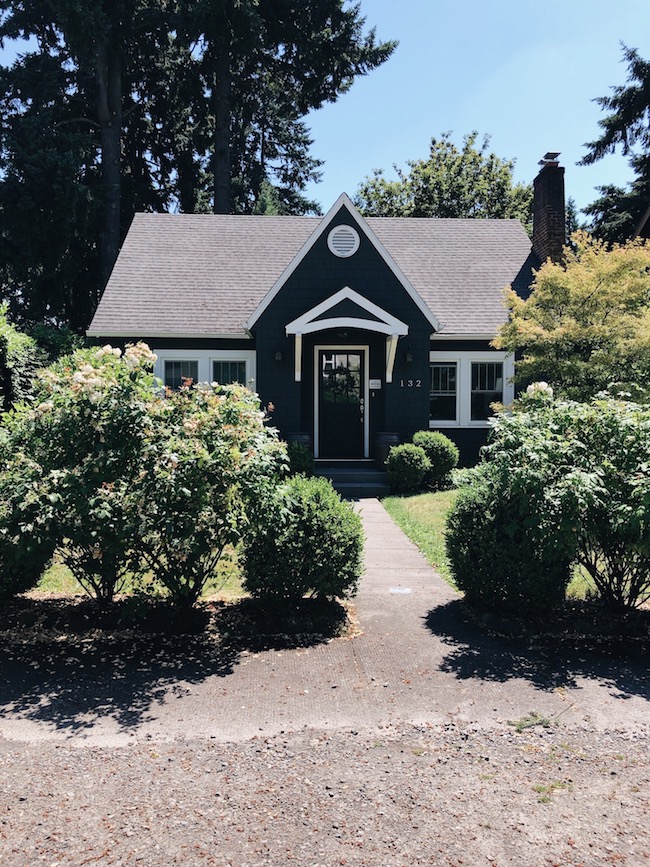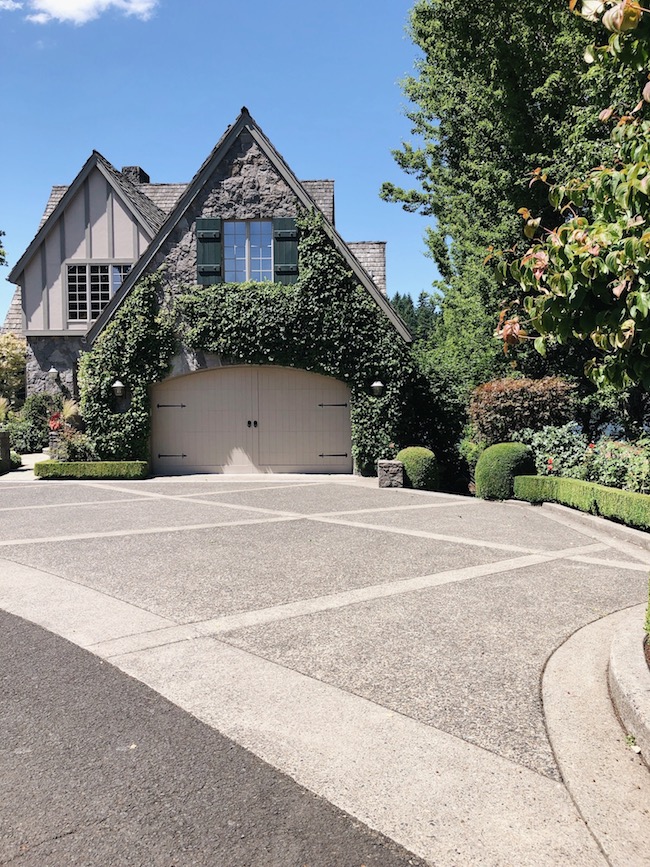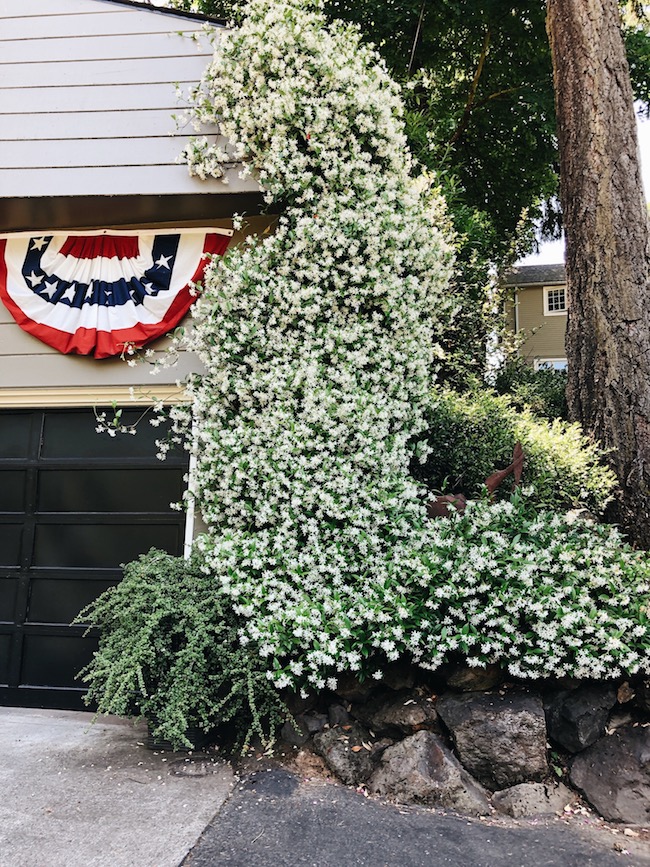 I absolutely love the smell of jasmine!
Lots of homes had flags flying! The 4th of July is always a very festive time around the lake.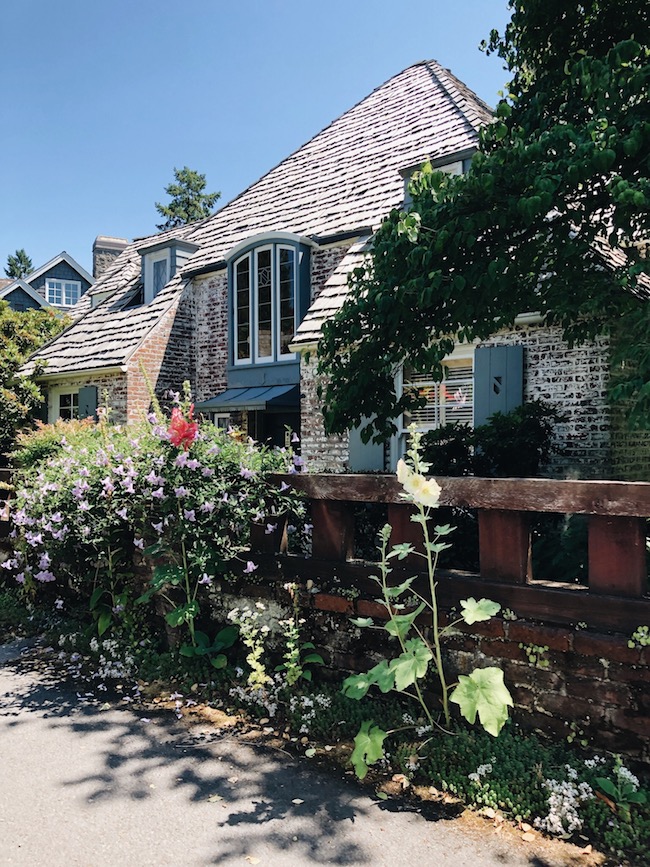 I love going on drive bys, but I always feel a bit homesick driving around the neighborhoods where I used to live. But, I'm always grateful for so many wonderful memories here!
Do you ever feel homesick for neighborhoods you think of as "home"?
PS…today is the last day to get my free June Bundle when you grab my favorite essential oils + diffuser set! Click here for details.
More Drive Bys on The Inspired Room:
Highland Park – Dallas Drive By
Queen Anne + Magnolia Drive By
Summer Drive By in Portland, Oregon
Cannon Beach Cottages Drive By
or scroll through all of my past drive bys here!