One of my FAVORITE ways to usher in fall is to get back to my nightly rituals (or create new ones!). I have different routines I tend to practice (or aspire to) in each season, but (of course!) fall is my favorite time for rituals. It's like rekindling a familiar friendship. It just makes me so happy to get back to a comforting rhythm for my day!
Often these practices are habits I know will serve me well in this season, but to be honest, even though I know they will be good for me, I don't always naturally do them. I have to work at it and be intentional about it.
So just as we talked about the other day in the gratitude post, in order to be more successful in doing what we want or intend do in the mornings (or what we do not want to do, as the case might be), we have to prepare for that success the evening before.
I had a few people ask me for more specifics on how exactly I set intentions for my mornings. I'll for sure write a new post soon sharing more of what those intentional practices are. Without practicing, I don't succeed at anything. :)
But on a related note, today let's look at some helpful evening rituals that can help us rest well AND get our fall mornings off to a more successful start!
If you feel frazzled at the start of the day, whether you have kids, or a job to get to, or just don't feel like you can pull yourself together as effortlessly as you want to, this excerpt from my book Dwelling might help.
When you establish more order for your evenings, it means more peace for YOU so you can sleep better and start the day with more intention!
If you haven't read Dwelling yet, it would make a wonderful fall read (if I do say so myself, haha?!). It's about all of the practical and mindful things we can do to treat ourselves well in our home, so we can feel our very best.
Going into the fall and winter season, doing what we can to feel well on every level of our being is so important! While everything we feel or experience isn't within our control to change, so much is! I love designing a better day for myself and I hope this post, and my book Dwelling, inspires you!
4 Ways to Treat Yourself Kindlier in the Evenings:
1. Focus on Your Essentials. Don't ruin your night with a long list of tasks, but identify what tasks tip your morning over the edge to chaos and take care of them the night before.
Think of evening rituals as self-care, a thoughtful gesture to your future self, the self that will wake up tomorrow morning feeling cared for!
Lay out your next day's outfit, right down to your underclothes, shoes, and jewelry.
Set out a clean towel for your shower (because no one enjoys hunting for one in the chill of the morning).
Put your cozier slippers by the bed to warm your toes. Pack yourself a lunch while you pack the kids' lunchboxes.
Premeasure the coffee and get it set up in the pot.
Fill your water bottle and set it by your bed so it will be there when you wake up. (It's a little thing, but it makes me happy every morning.)
2. Reset your kitchen. Give the kitchen a quick cleanup after dinner so you don't create an unnecessary pileup that will cause you future stress. No one likes to wake up to food dried on the dinner plates that are still sitting on the counter. If you don't have time or energy to clean after dinner, get your family on board to help, or, as a gift to yourself, serve dinner 15 minutes earlier to give yourself more of a buffer for cleanup.
3. Prepare a peaceful mood. Before bed, make sure you empty the surface of your nightstand of clutter and grab any piled-up junk, laundry, or other belongings that disrupt the calm atmosphere of your bedroom. Turn on lamps at dusk.
4. Put your mind at ease. Empty your mind of to-do lists and tomorrow's tasks earlier in the evening. Write out plans, lingering thoughts, or nagging reminders so your brain can rest. Brew a cup of tea, turn off stress-inducing TV shows and movies, and avoid scrolling through social media in favor of reading, silence, or your favorite restful music. Experts recommend you stop using electronic screens an hour before bed because the light can affect your quality of sleep. Don't bring work or stressful conversations to the bedroom . Let it be a place where you can enjoy a peaceful atmosphere.
– excerpt from my book Dwelling!
Bonus tip:
What aroma feels 'peaceful + cozy' to you in the evening? I love to set the tone for rest by filling up my diffuser with soothing essential oils that help me to relax. Lately I've been diffusing 3 drops Valor and 3 drops Peace & Calming every evening. It's hard to describe the scent–it's kind of woodsy but also sweet and citrusy? With a hint of blueberries? Lol! I'm not the best at describing how things smell, but I do know they help. I start to feel much more calm and collected the minute the diffuser starts up!
(Find the diffuser and essential oils I use and recommend here!) — no kit required, order anything you want!
Related Posts:
The Best Way to Start Your Day
Click here for cozy fall morning routines (from last year's fall nesting series!).
8 Tips for a Tidy and Peaceful Bedroom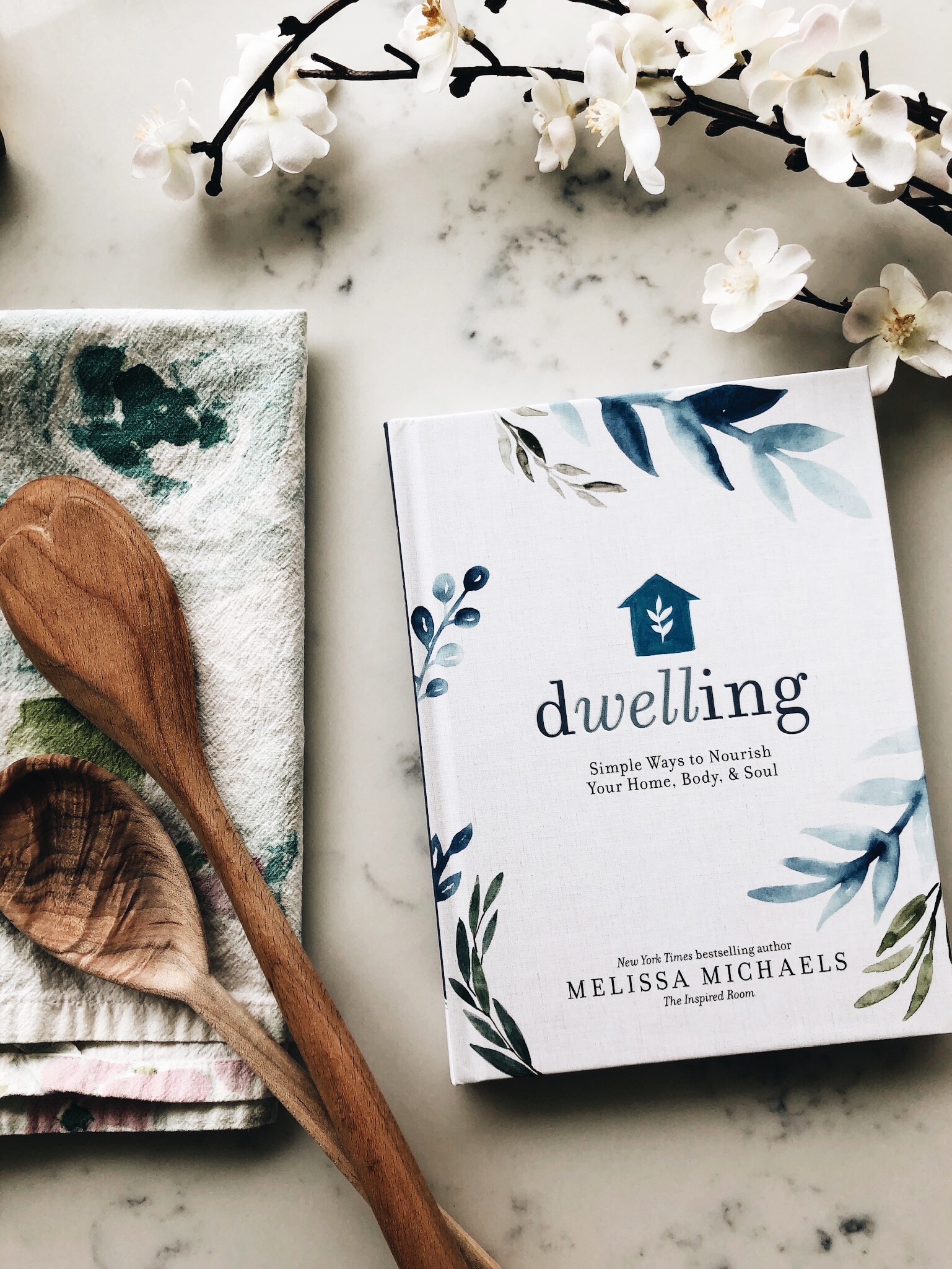 Catch up on this year's Fall Nesting series here!